2021 Adds Up to be a Good Year
March 17, 2022
The numbers are in! Thanks to our donors, supporters, and volunteers, we were able to make a HUGE impact in the military community. Overall, we were able to provide support to over 982,141 service members, veterans, wounded heroes, and their families. Here are some highlights from the year.
Angel volunteer impact
Did you know that Soldiers' Angels has had the largest volunteer network of any charity of its kind in the country since 2003? Angel volunteers are the heart of the organization and represent all 50 states, Washington DC, and 31 countries abroad. Here are some 2021 numbers that really tell the story of their impact.
32,923 care packages sent to deployed (Deployed Adoptions, Ladies of Liberty, Special Operations Forces, and Chaplain Support teams)
182,616 letters and cards mailed to deployed, veterans, and caregivers (Deployed Adoptions, Cards Plus, and Letter Writing teams)
1,617 baby shower boxes for expectant military/veteran spouses as well as expectant female veterans (Baby Brigade Team)
60 deployed chaplains supported (Chaplain Support Team)
225 female military caregivers supported (Women of Valor Team)
Check out our "Year in Cookies", highlighting some of the most creative cookies you've ever seen
One story we told last year that captures the spirit of our Angel Volunteers and the impact of their support, is the story of Angel Jody and PFC Houston. Jody has been supporting PFC Houston since the start of his deployment back in April. Through letters, cards, care packages, and even phone calls, the two have developed a very special friendship. Read their story here.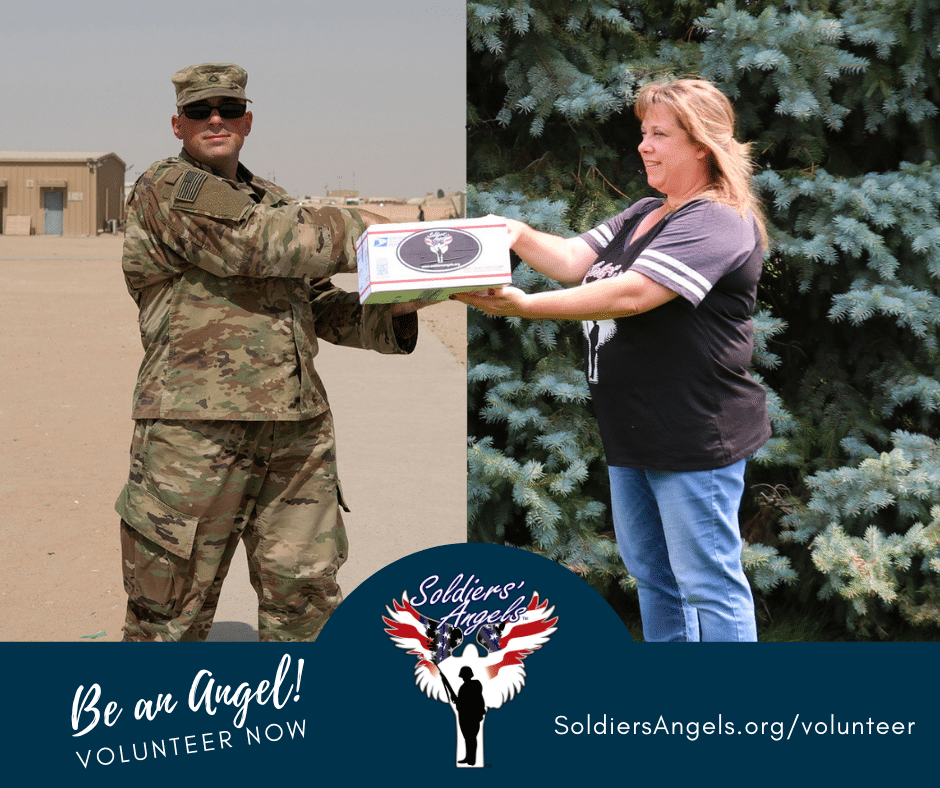 Veteran Support
Our Veteran Support team had a great year despite the Covid restrictions still in place in many of the VA Hospitals we serve. It was nice to be able to get back to visiting patients, handing out supplies, and hosting events in VA Hospitals where restrictions were lightened. Here are just some of the Veteran Support impact numbers for 2021.
28,084 veterans provided with food assistance
3,271 veterans provided transportation to/from appointments at the VA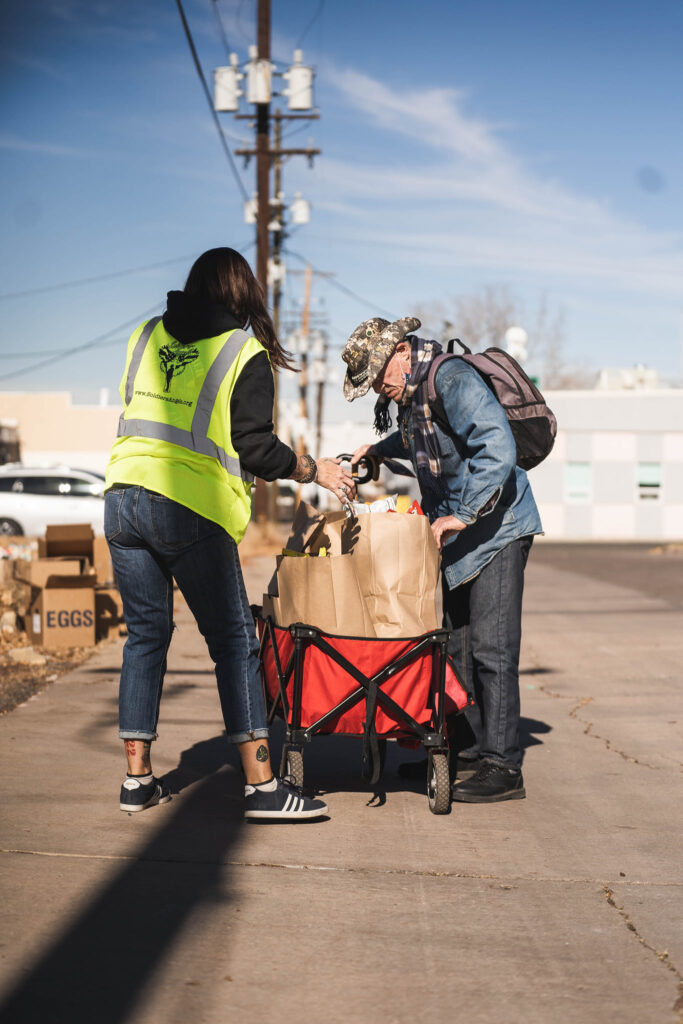 Home of the Brave
Each year during the week of Veterans Day, our corporate sponsors take on fun events and projects in VA Hospitals near their employee locations across the country to celebrate Veteran patients. This year we were supported by 7 extraordinary companies: Peraton, Bristol Myers Squibb, USAA, Hewlett Packard Enterprise, Republic Services, Grunt Style, and Black Rifle Coffee, all of which took action in support of Veterans. Here's a look at the Home of the Brave Campaign efforts in 2021.
WWI Veteran Home Renovation
We also took on a VERY special project last year: the renovation of a WWII Veteran's home. Alfred Guerra's home repair project raised over $28,500 in funding from our supporters and garnered an additional $15,000 in donated services from Twin Gecko Consulting, Campbell Interior Systems, and Blinds by Design.
Special Campaigns
Throughout the year, we have a number of special collection drives for anyone to participate in. Last year we exceeded all of our collection goals! Here's a look at the numbers.
76,981 lbs. of extra Halloween candy during Treats for Troops
38,070 stuffed holiday stockings
65,536 pairs of socks for Warm Feet for Warriors
27,668 care package items in just the second year of Go Camo
1,246 families adopted for the holidays including 3,601 children through our Adopt A Family Team
Here's an impact story from a new donor, TCC Gives, who adopted 25 families through Adopt A Family! Read the story here.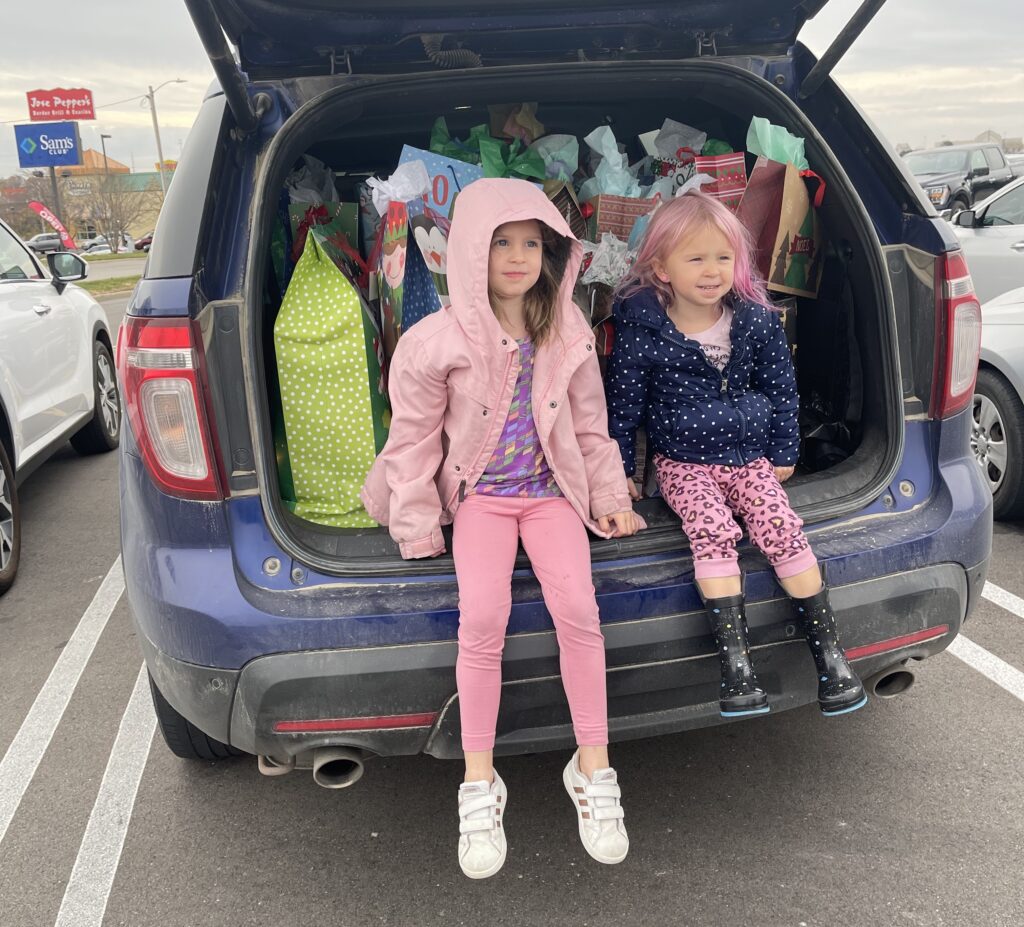 Partner Specific Campaigns
Throughout the year, we receive special donations that allow us to ship supplies to deployed units overseas and also send VA Hospitals for veteran patients. Here's a look at the 2021 impact of our sustaining donors.
164,160 bags of coffee from Books-A-Million
1,883,676 boxes of cookies from Girl Scout Councils
44,000 bags of coffee from Black Rifle Coffee C o.
620,500 bags of popcorn from Trail's End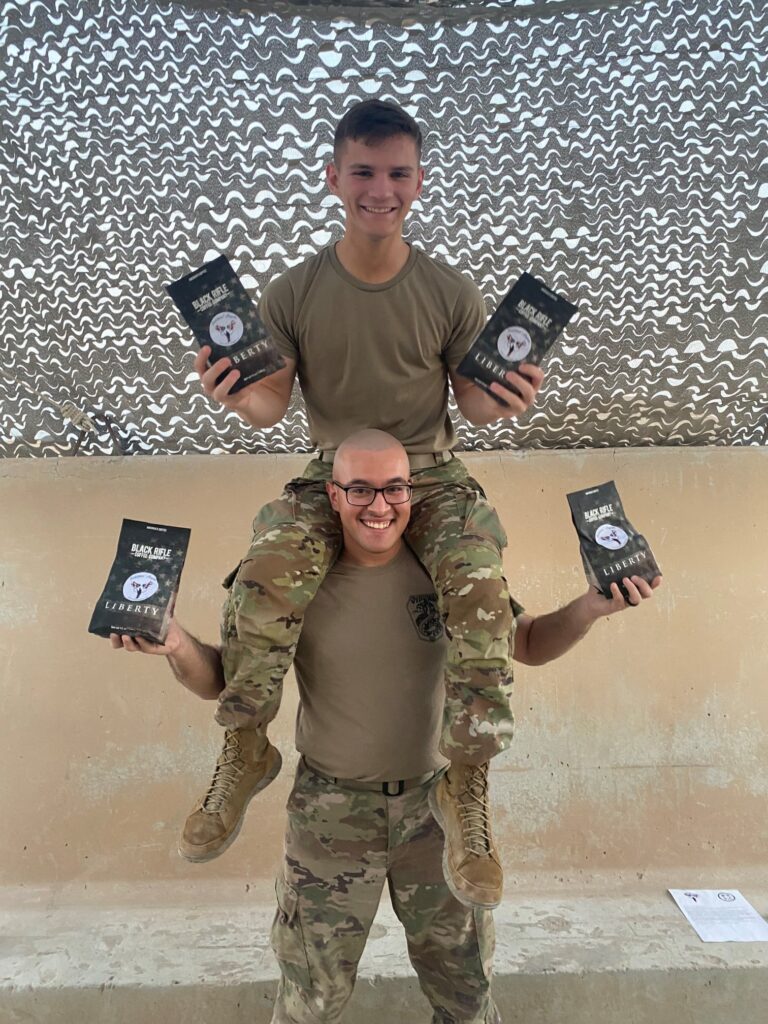 Afghanistan Support
In 2021, the world watched in horror as the last of the US troops were evacuated from Afghanistan – leaving thousands of allies behind. As evacuation efforts began – bringing those allies to safety – we called on supporters to send supplies to refugees. The call was answered quickly. Our Afghanistan Support campaign raised $84,328 in monetary donations and over $40,000 in in-kind items, becoming the highest-grossing online fundraiser Soldiers' Angels has ever hosted. We shared stories on the blog of some of those allies and their families, as well as of Air Force Veteran Pat Jopling, a Soldiers' Angels Team Member who led this initiative. Read her story here.
We'd like to thank everyone who made 2021 an impactful year! We could not serve so many deployed service members, veterans, and military families without your support.
---