Hops For Heroes™ Every Sip Supports Our Troops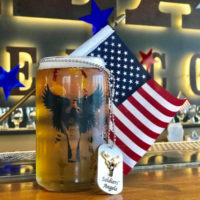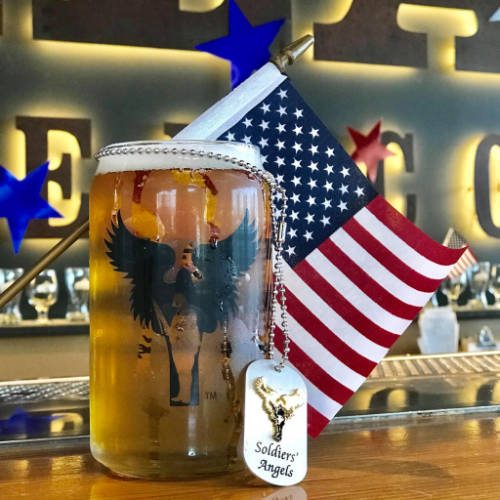 Love craft beer? You'll love Homefront IPA™! A refreshing American IPA brewed with fresh orange zest and aged on maple bats, Homefront IPA not only quenches your thirst but, thanks to our network of participating breweries, Every Sip Supports Our Troops! Use the search box below to view all of the patriotic breweries across the country who are taking the time to show their support for our nation's heroes through their participation in this unique program.
Consider yourself a beer connoisseur? Get out there and taste Homefront IPA from more than one participating brewery! Although all breweries are working from the same recipe, the differences in taste will be apparent due to each brewery using their own strand of yeast as well as the difference in minerals that make up their local water supply! A true tasting adventure!
Are you a craft brewery? Show your support for our troops and veterans by registering to participate in the Hops for Heroes program! The recipe and donated supplies will be provided for you to brew your version of Homefront IPA. Host a release party at your brewery any time between Memorial Day to Patriot Day and then donate 100% of the net proceeds from the sale of the beer to Soldiers' Angels. Your support will help in a variety of ways— from helping to ship care packages to deployed service members to providing food assistance to low-income and homeless veterans, and more.
Soldiers' Angels has a 96% Efficiency Rating, which means that $0.96 cents from every dollar donated will go directly to the service members and veterans supported.
---
Become a Hops for Heroes™ Brewery
Brew your support of our nation's heroes by joining the Hops for Heroes program! Whether you are interested in distributing to your market or selling in your taproom, we welcome you to tell us more about your brewery and your plans to support this program. Breweries donate 100% of the net proceeds from the sale of the beer to Soldiers' Angels.
Let's work together to show support for our heroes in uniform!
Registered Breweries Login
Already registered and approved to participate in Hops for Heroes™? Log in here to access a variety of materials to help your campaign including:
Homefront IPA Recipe
Marketing Materials
Press Release Samples, and more.
Need your login info? Contact [email protected].