Soldiers' Angels provides aid, comfort, and resources to the military, veterans, and their families.
WE PROVIDE SUPPORT FOR…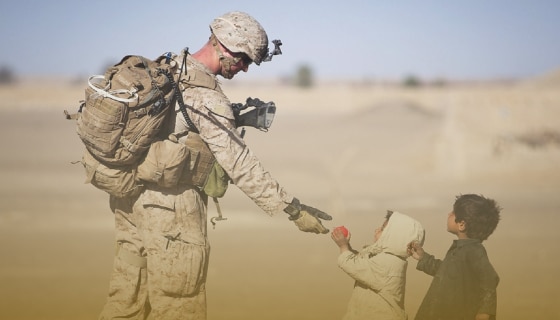 Deployed
Morale boosting care packages, letters, and support to combat deployed service members.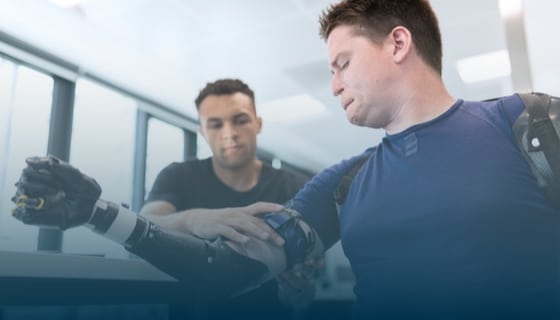 Wounded
Technology and support to keep wounded heroes connected through their recovery.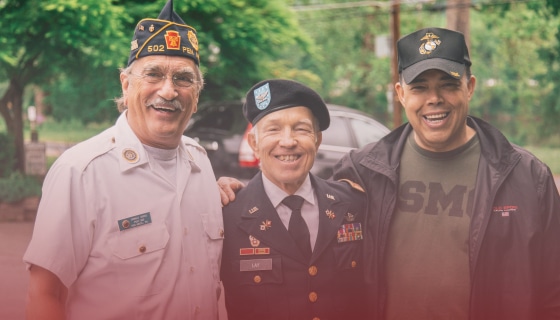 Veterans
A wide range of services, including food assistance, for veterans of all eras.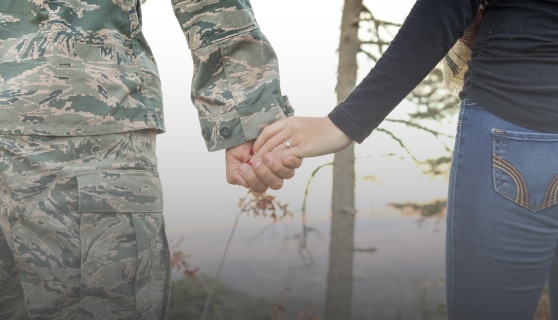 Families
Helping military families navigate through challenging moments and milestones.
OUR IMPACT
MORE THAN
Service members, veterans and family members supported in 2021.
MORE THAN
Veterans provided with food assistance across the country in 2020.
OVER
Items provided to veterans at VA Medical facilities in 2020.
MORE THAN
Voice-controlled / adaptive laptops provided for wounded veterans.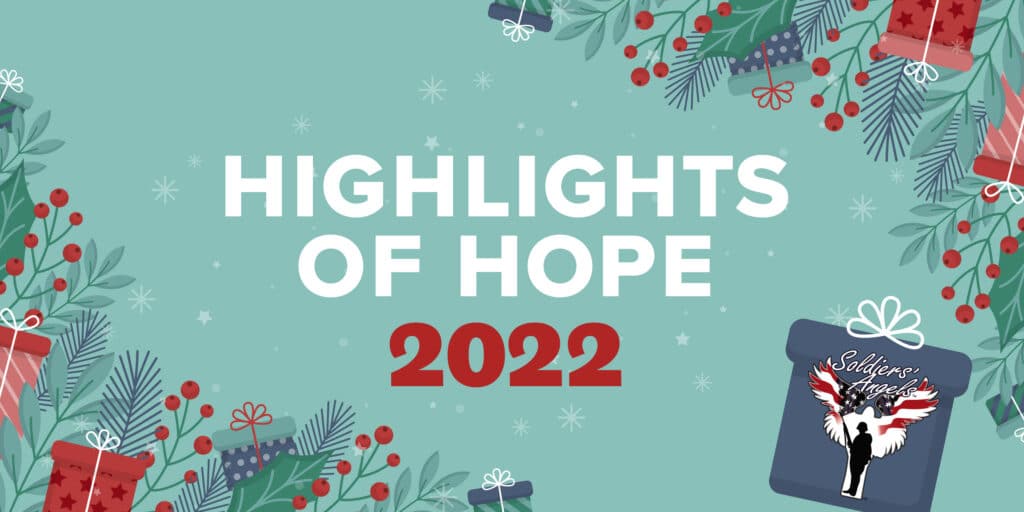 The Soldiers' Angels Holiday Advent Calendar has Returned!
Who doesn't love opening an advent calendar? Each day brings a new (and often tasty) surprise! Well, if you want to enjoy the surprise but not the calories of the treat hiding behind the door, check out the Soldiers' Angels Digital Advent Calendar! From December 1-25 we will highlight moments of impact from throughout 2022. Click the "Advent Calendar" button below to check out the calendar… but you won't be able to open any doors until December 1st! If you would like to receive daily email reminders to open that day's door, click the "Get a Reminder" button below to join the Advent Calendar Email list.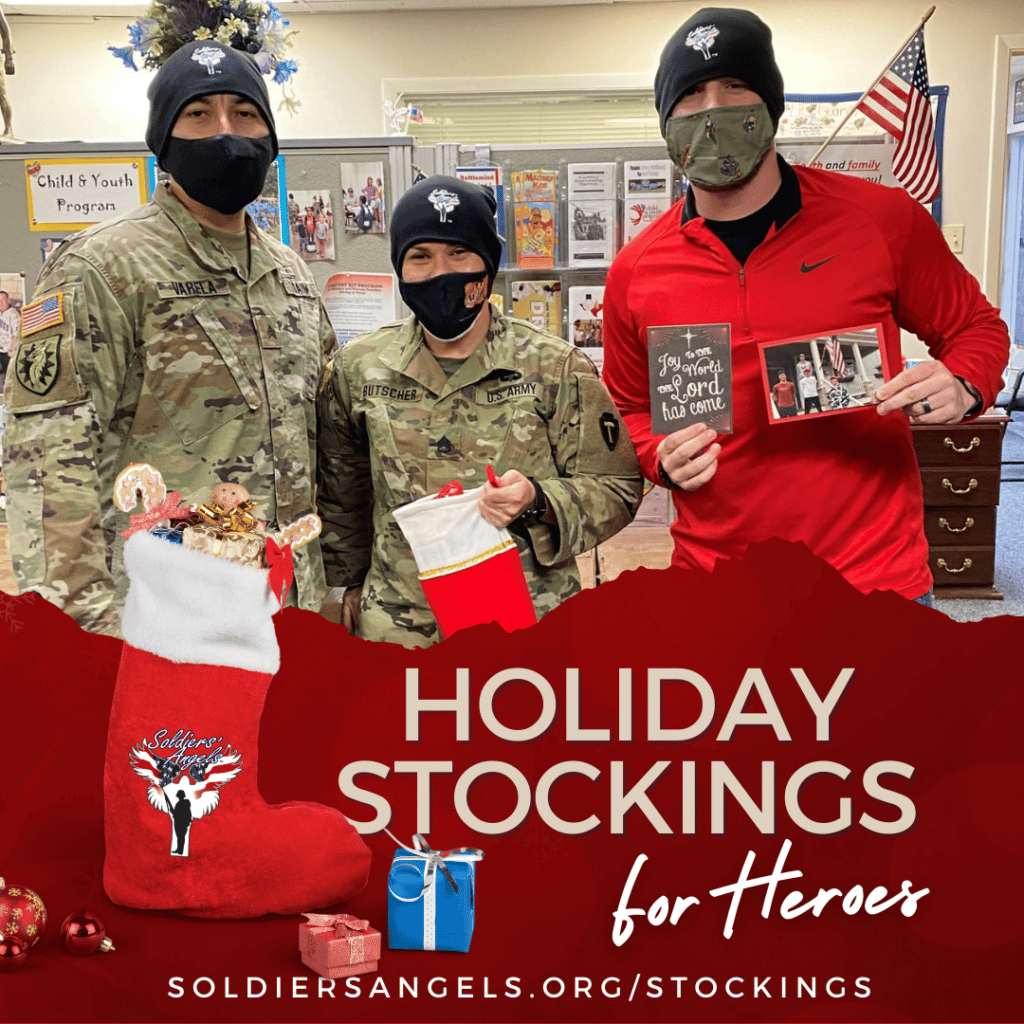 We Did It!! Stocking Goal Exceeded! Donate Now to Help Ship the Stockings!
We are excited to announce that we have not only met our goal of 40,000 pledges but we exceeded it! Final pledge count 44,588!! Thank you all for your incredible support of this year's campaign!!
Now that pledging has closed, we have an urgent need for donations to help cover the cost of shipping the stockings! The USPS deadline for Military Mail to reach deployed before Christmas is THIS FRIDAY, DECEMBER 9!! Please make a donation now so we can ensure all of our deployed are supported this holiday season!
If you're still working on your stockings that were pledged previously, they must be postmarked by Friday, December 9th! Click here to go to the Stocking page for full details.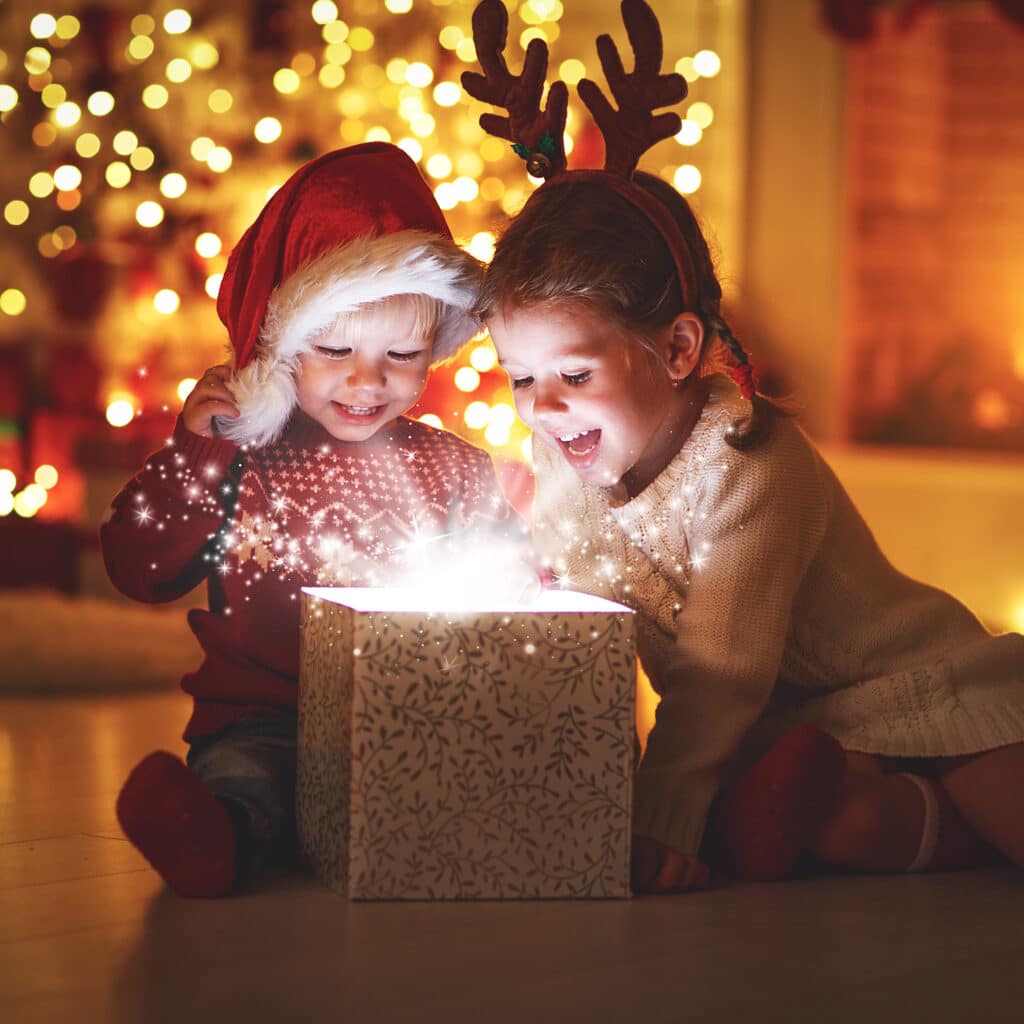 Holiday Adopt-A-Family: Deadline Approaching
If your family is interested in registering for support from this year's Holiday Adopt-A-Family program, time is running out to complete your application! If you already began the registration process but have not been notified that you are accepted, it is extremely urgent that you login to your account and ensure your paperwork is completed and submitted. If you haven't begun your registration yet, there is still time as long as you submit all of the necessary documents right away.
Deadline extended!! The deadline to register for holiday support has been extended to Friday, December 9, 2022 or when we reach our goal of 1,500 registered families.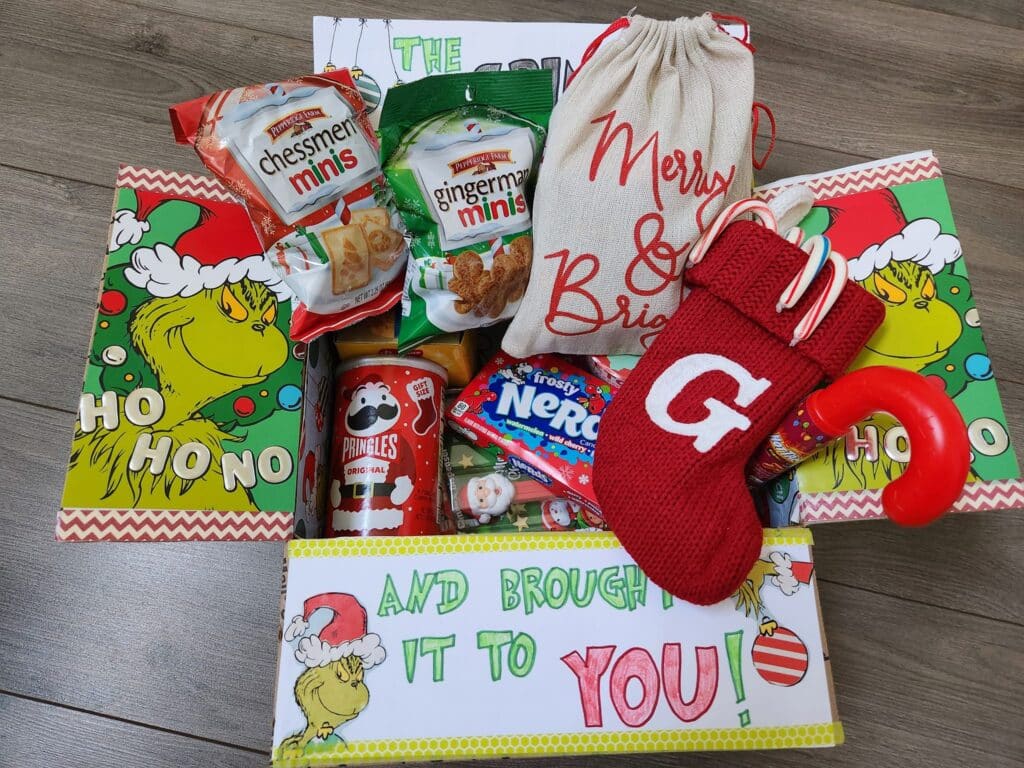 Holiday Care Packages on their way to Deployed… but we need more!
Recently we have had a surge in registrations from deployed service members to the point that we have more service members registered than angels who can support them. Our current angels have done an amazing job creating and shipping festive holiday care packages… but we need more angels to ensure No Soldier Goes Unloved this holiday season! Click through to learn more and register now!
From Hunger to Hope: 8 Years of Veteran Food Distributions
September 2022 marks 8 years that Soldiers' Angels has been providing food assistance to low-income, at-risk, and homeless veterans. Learn more about this amazing program and the incredible impact it has had for veterans of all generations through our latest blog and our newly released video From Hunger to Hope. You won't believe the number of veterans this incredible program has impacted!
Don't Miss a Beat!
Stay up-to-date with all of the latest news at Soldiers' Angels by reading our blog, viewing our vlog, or scrolling through the headlines in the newsroom.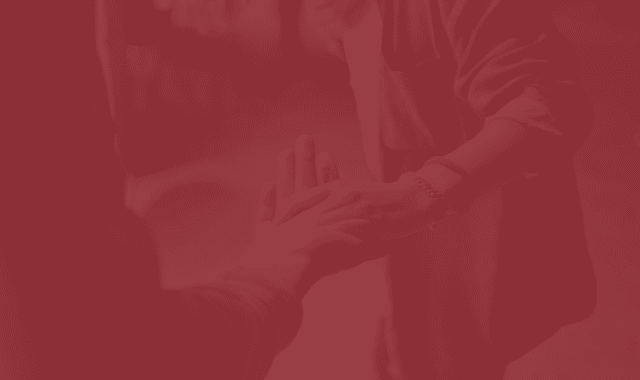 Become a Volunteer
Volunteers are the heart of our organization. Working virtually and on the ground, our global network of "Angels" come together each and every day to support the military community. Unique volunteer opportunities, such as sewing and baking, as well as in-person events like food distributions, mean that we have volunteer opportunities to match every personality, availability, and ability.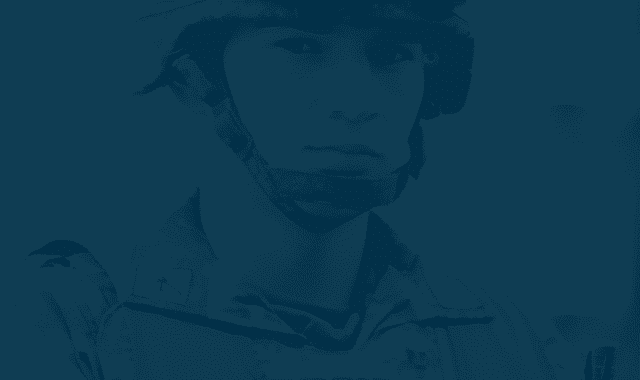 Register for Support
You have selflessly given to your country— our volunteers are ready and waiting to give back to you.
We provide many different services to deployed service members, wounded heroes, military families, and veterans of all eras.