Soldiers' Angels provides aid, comfort, and resources to the military, veterans, and their families.
WE PROVIDE SUPPORT FOR…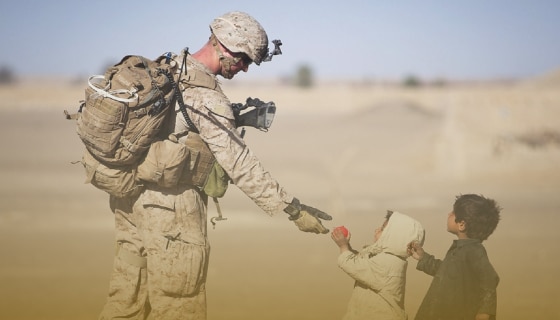 Deployed
Morale boosting care packages, letters, and support to combat deployed service members.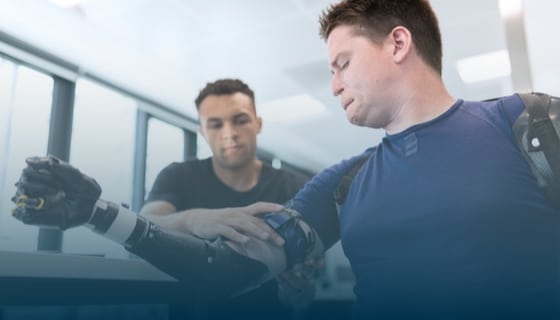 Wounded
Technology and support to keep wounded heroes connected through their recovery.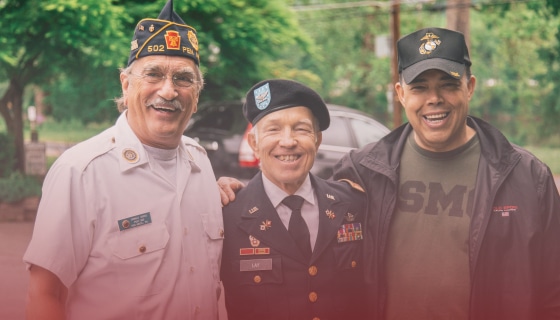 Veterans
A wide range of services, including food assistance, for veterans of all eras.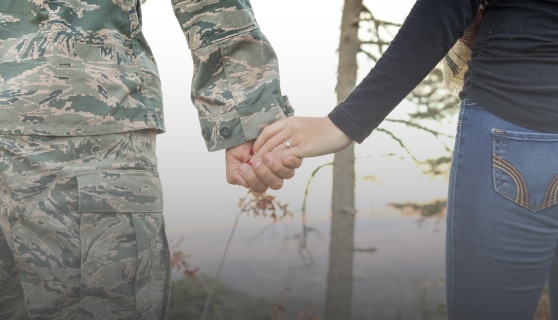 Families
Helping military families navigate through challenging moments and milestones.
OUR IMPACT
MORE THAN
Service members, veterans and family members supported in 2021.
MORE THAN
Veterans provided with food assistance across the country in 2020.
OVER
Items provided to veterans at VA Medical facilities in 2020.
MORE THAN
Voice-controlled / adaptive laptops provided for wounded veterans.
From Hunger to Hope: 8 Years of Veteran Food Distributions
September 2022 marks 8 years that Soldiers' Angels has been providing food assistance to low-income, at-risk, and homeless veterans. Learn more about this amazing program and the incredible impact it has had for veterans of all generations through our latest blog and our newly released video From Hunger to Hope. You won't believe the number of veterans this incredible program has impacted!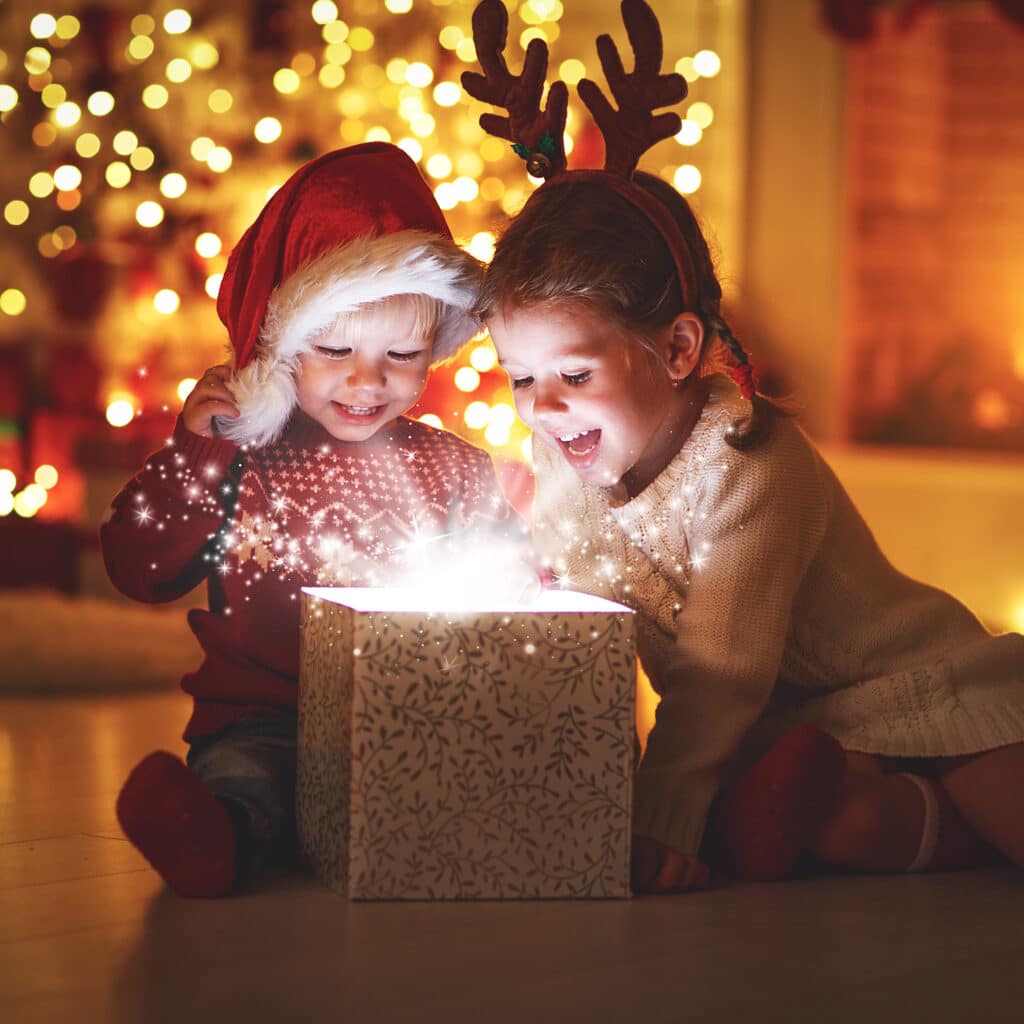 Holiday Adopt-A-Family: Registration is Open for Families!
Could your family use some extra support to make it through the holidays this year? Soldiers' Angels Adopt-A-Family pairs eligible military and veteran families with businesses & individuals who want to help your kids have a memorable holiday season. Registration for families is now open— so make sure to click through to find out if your family is eligible, what paperwork you will need and more.
Registration for Families Opens September 7.
Registration for Volunteers Opens October 5.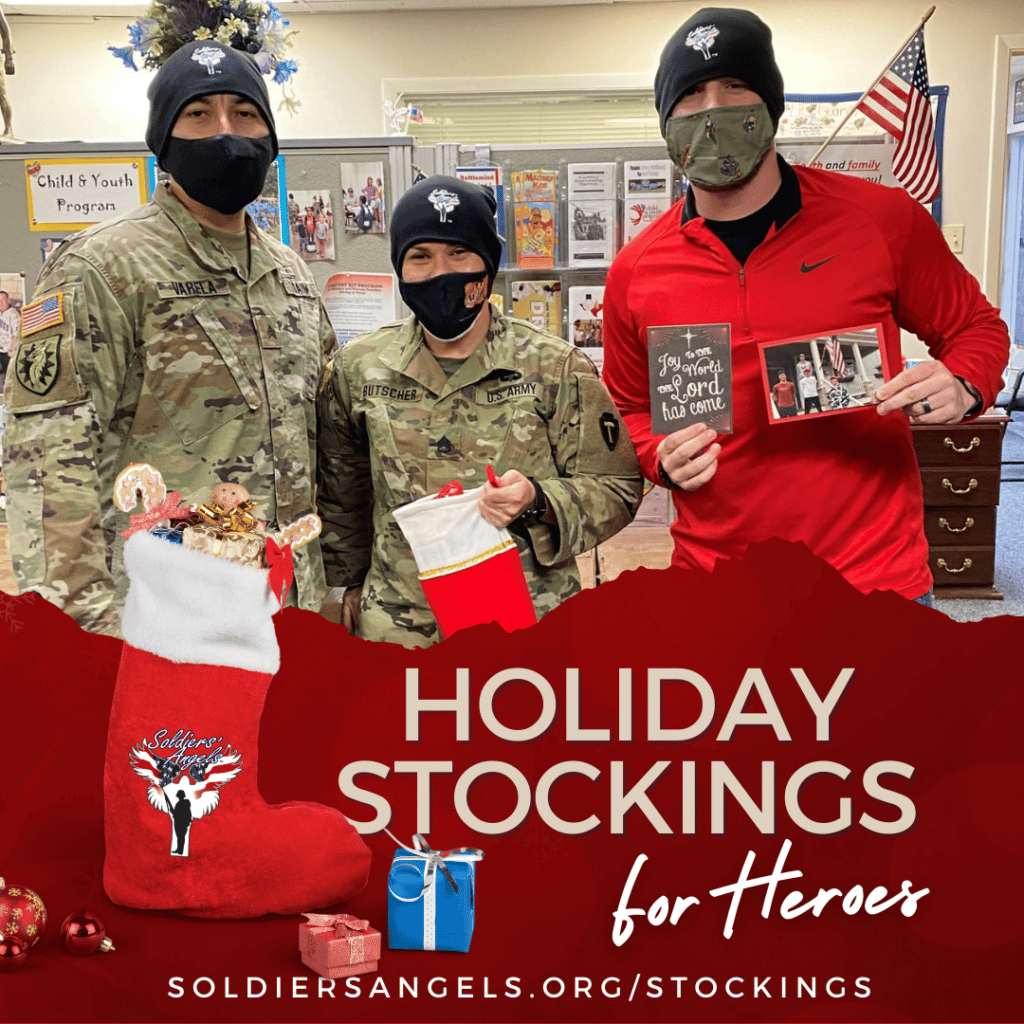 It's Time to Pledge Stockings!
We are thrilled to bring back one of our most popular collection campaigns, Holiday Stockings for Heroes! Our goal for 2022 is to collect 40,000 stuffed holiday stockings to be shared with deployed service members and veterans. Are you ready to pledge 1 or more holiday stockings and help us spread the holiday spirit to our heroes in uniform? Click through to learn more and pledge now. Hurry! Pledging will only be open until we reach our goal or our capacity to distribute!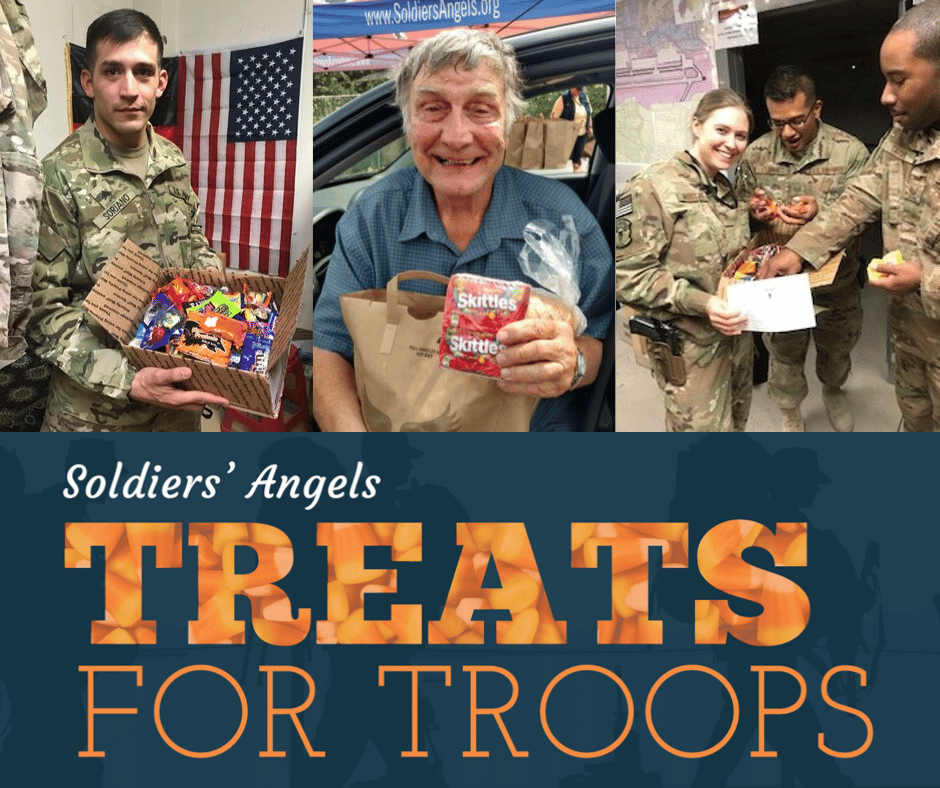 Treats for Troops Registration OPEN!
Looking for a way to get rid of excess Halloween candy in your community? Register your business or organization as a Treats for Troops Collection Site! This program collects excess Halloween candy after the holiday is over and ships it to deployed service members around the world in care packages from Soldiers' Angels! We also provide the candy to veterans at various events across the country and even guard and reserve units! Through our handy Candy Map, your location can be listed on a nationwide map of candy collection sites. Or, if you would rather host a private event, you can choose not to be listed on the map. Click through to learn more!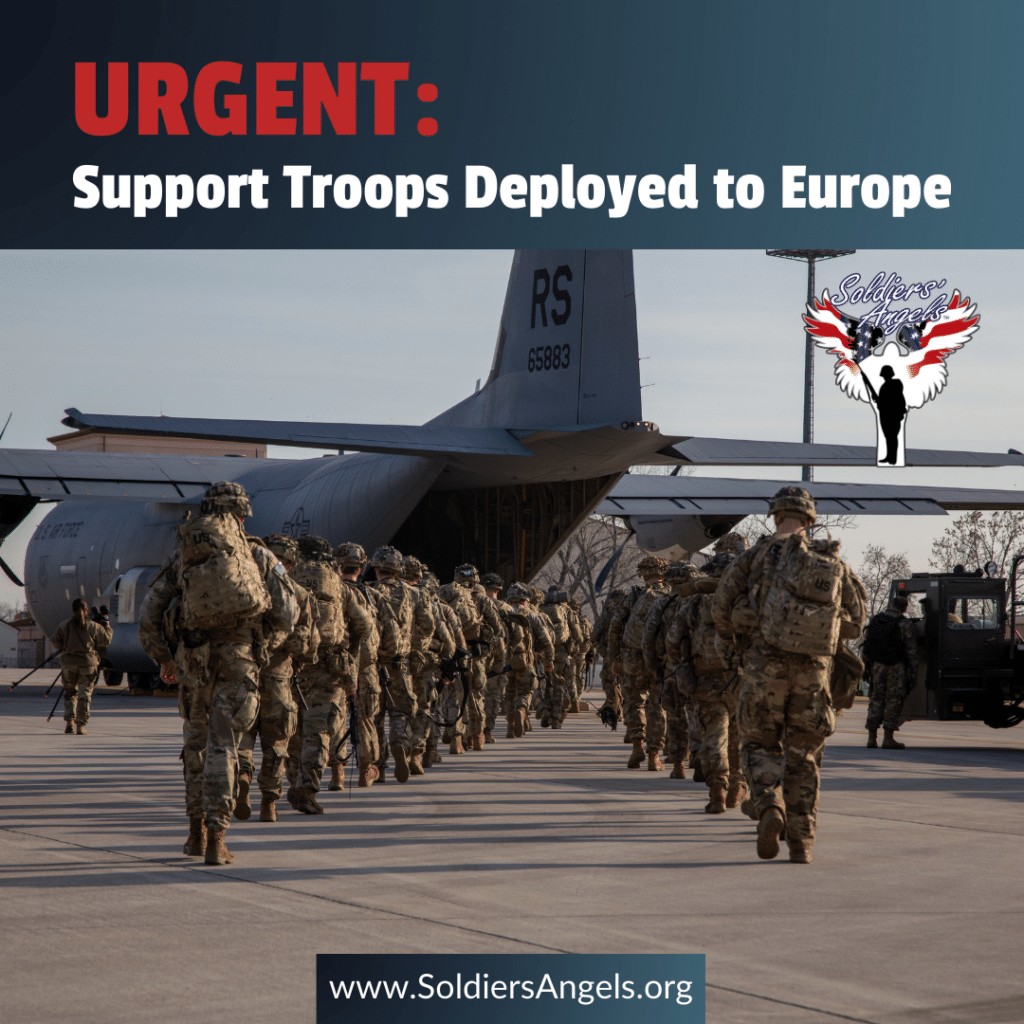 URGENT SUPPORT NEEDED FOR TROOPS DEPLOYED TO EUROPEAN THEATER
During the State of the Union Address, President Biden was met with bipartisan support regarding our readiness to defend our NATO allies. Thousands of troops have already deployed to European countries like Germany, Poland, Latvia, and Moldova. Many more have been put on notice. We anticipate steep increase in the number of deployed requesting support and we need to be ready to support them!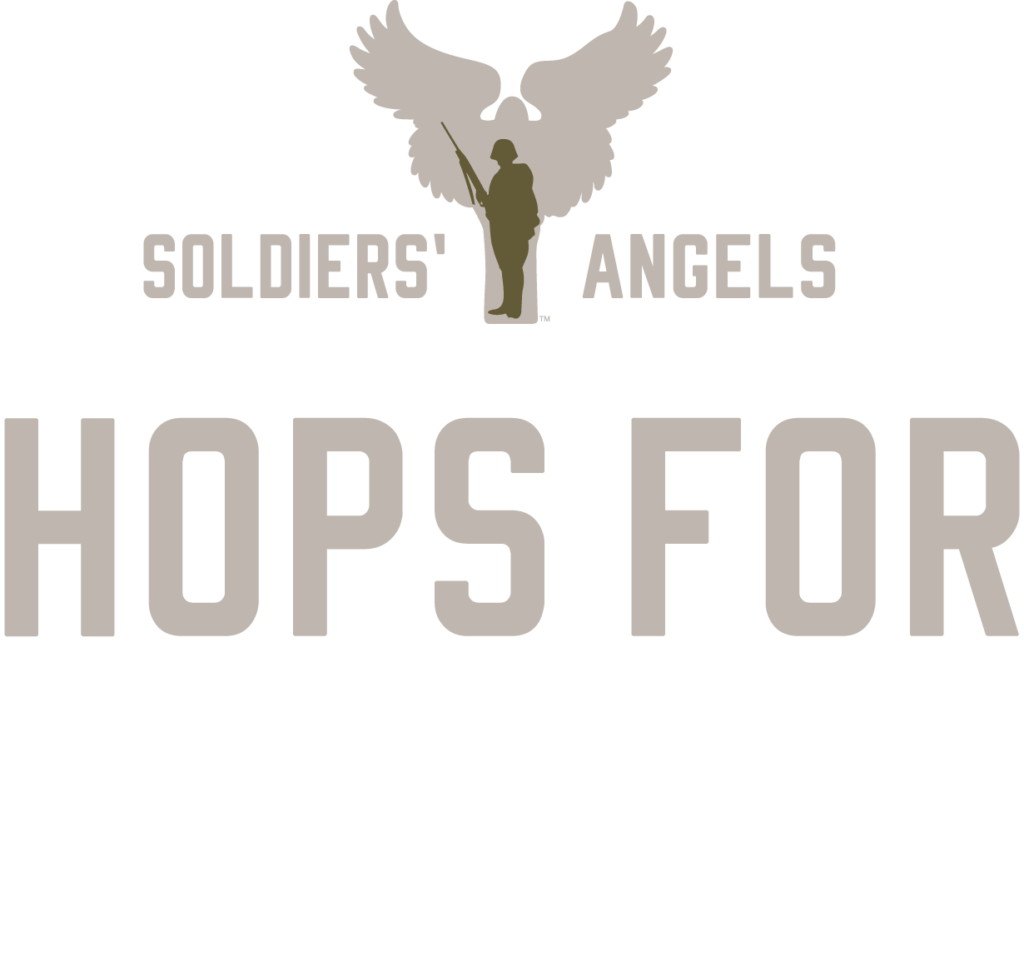 Hops for Heroes is Back!
We are excited to announce that the Soldiers' Angels Hops for Heroes™ campaign is back for 2022! After taking a hiatus since the pandemic began, we are ready to start the program back. We're looking for craft breweries from across the country who are interested in supporting troops and veterans by brewing a unique ale called Homefront IPA™ any time between Memorial Day and Veterans Day! 100% of the net proceeds from the sale of Homefront IPA™— tap room, tasting room, or distribution— will benefit Soldiers' Angels! Help us spread the word to your favorite brewery and bring this great-tasting program back in full force!
A Tribute to Our Heroes
Join Soldiers' Angels as we interview members of the military community in our video blog, A Tribute to Our Heroes.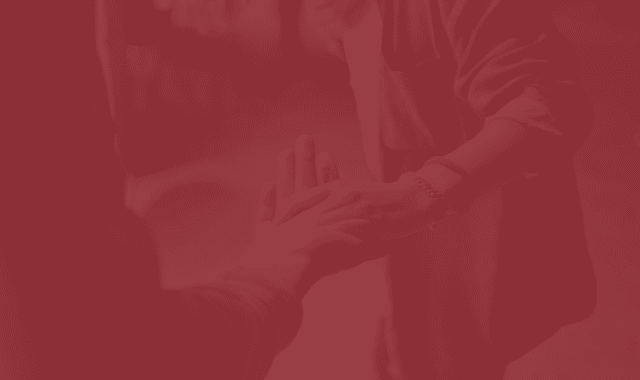 Become a Volunteer
Volunteers are the heart of our organization. Working virtually and on the ground, our global network of "Angels" come together each and every day to support the military community. Unique volunteer opportunities, such as sewing and baking, as well as in-person events like food distributions, mean that we have volunteer opportunities to match every personality, availability, and ability.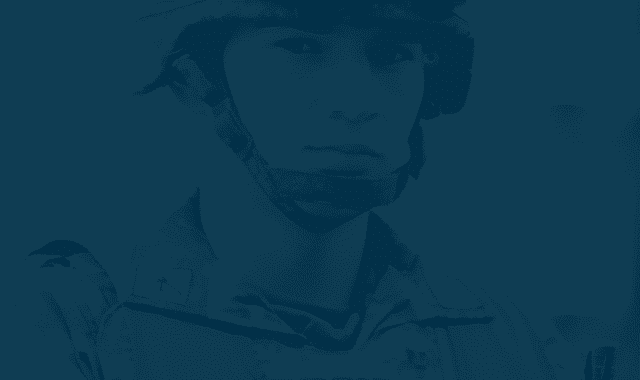 Register for Support
You have selflessly given to your country— our volunteers are ready and waiting to give back to you.
We provide many different services to deployed service members, wounded heroes, military families, and veterans of all eras.