Donations of goods and services, also known as in-kind gifts, are extremely valuable to Soldiers' Angels. Soldiers' Angels accepts and distributes donated goods to the thousands of individuals served through Soldiers' Angels' local offices and Angel volunteer teams. Donated goods may be items such as gift cards, household items, children's books, candy, snacks, furniture, computers, or any other non-monetary items.
Auto/Boat/RV Donations
Are you thinking of selling or trading in that old car, boat or RV? Why not donate it instead? As a charitable contribution, your donation could make a big difference to Soldiers' Angels! We accept almost all donations–running or non-running. We accept cars, trucks, vans, SUV's, motorcycles boats, campers, RVs, and more (such as jet skis, riding lawnmowers, farm equipment, electric wheelchairs, snowmobiles, etc.).
Soldiers' Angels works with Veteran Car Donations to process donations on our behalf. They will make arrangements to conveniently and quickly pick-up your vehicle donation at no cost to you. They also handle the title transfer requirements and provide you with a tax deductible donation receipt at the time of pick-up.
Donors can call Veteran Car Donations 24 hours a day/7 days a week at 866-410-7009 for any questions or to schedule a pick up. Pick-ups can also be scheduled online to benefit Soldiers' Angels at http://www.veterancardonations.org/soldiers-angels/.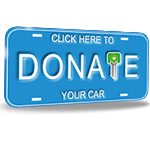 Care Package Supplies/Caregiver and Veteran Supplies
Soldiers' Angels relies on donations of items for all the various care packages we assemble to support wounded and deployed service members, female caregivers of wounded, and our veterans in VA hospitals. Items needed for care packages include: backpacks, hygiene items, caps, t-shirts, undergarments socks, new books, candy, gum, mints, crossword puzzles, snacks, and playing cards. Donations for baby showers include: diapers, wipes, new baby clothes, baby toys, blankets, and other baby accessories.
Please include a note inside each box of donations that contains your name, address, phone number and email address so we may issue a donation receipt.
For questions about these types of donations, please use the contact form on this page. Please do not mail these items to our San Antonio address. Please use the contact form to email us for an address. We ship to many different addresses, depending on the need at the time.
Please use the contact form on this page with any additional questions.