Military caregivers, we understand the challenges you may be facing. We are here for you. You are not alone.
Your life moves at full speed as a caregiver to your post-9/11 wounded, ill, or injured Service Member or Veteran. From driving to doctor's appointments to running a household to parenting children, you are doing it all. But most of you don't make time for yourselves—time to breathe, time to reflect on how strong you are, time for you
That's where the Soldiers' Angels Women of Valor program comes in—we focus on you! Female Angel volunteers focus on giving support, encouragement, and "Angel Love" to the military caregivers supported by the program.
In addition, as a military caregiver supported by Women of Valor, you will be provided with Telehealth services through MDLIVE, including medical, behavioral, and dermatology services, at no cost to you! Apply now and let us support you!
The Soldiers' Angels Women of Valor program is open to female caregivers of post-9/11 wounded, ill, and injured Service Members and Veterans. The caregivers may be the wife, girlfriend, mother, or other female relative of the wounded hero.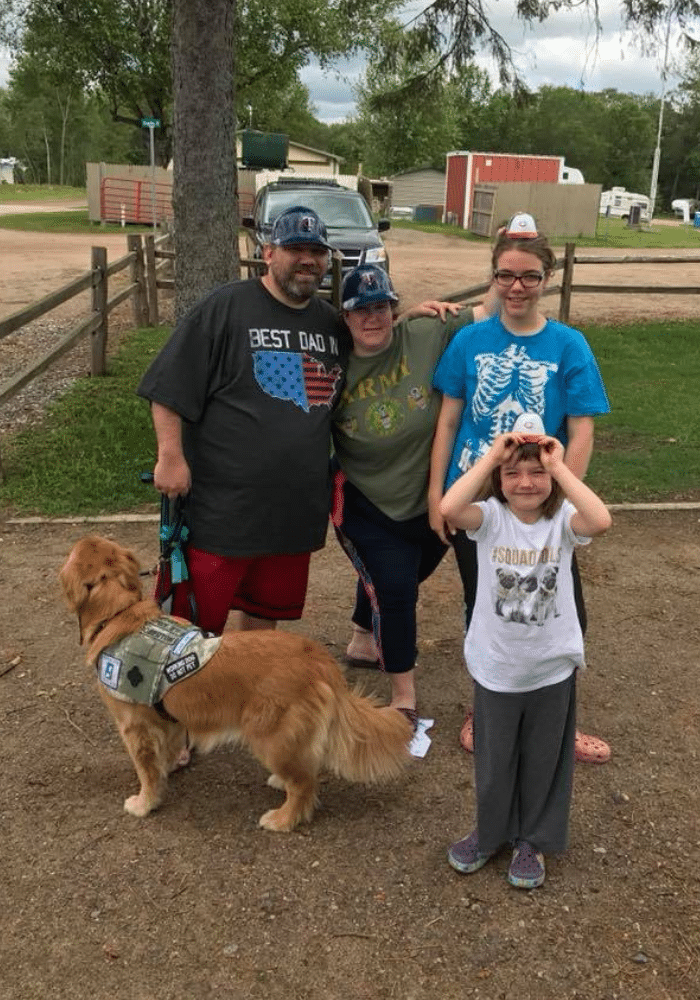 Caregiver Support
When you register for Women of Valor, you can expect to receive:
Telehealth services at no cost to you
Access to a Facebook group of other military caregivers supported by Women of Valor
Exclusive virtual activities
Educational and other reference materials
"Hugs" = cards/letters sent for major holidays and can include small gifts, such as gift cards and gift certificates.
"Blessing Boxes" = care packages stuffed with pampering items, encouraging gifts, and items tailored to your specific likes/needs.
Telehealth Services for Military Caregivers
After applying for support through Women of Valor, you will be given the option to receive the Telehealth services at no cost to you. Should you opt-in, you will be able to set up appointments online using either a computer, tablet, or phone to see a doctor for medical, behavioral, or dermatology issues.
Behavioral Health offers licensed therapists who are able to help with anxiety, depression, PTSD, bipolar, stress management, relationship issues, and more.
Medical services include visits with a doctor relating to non-emergency conditions like common cold, allergies, headache, sore throat, fever, flu, etc.
Dermatology services offer fast, customized care for skin, hair, and nail conditions.
Caregivers supported by Women of Valor can't say enough about how much MDLIVE has helped to make their lives easier!
"Thank you so much for MDLIVE. I have another ear infection from flying and was able to be seen within a few minutes and an antibiotic sent to my local pharmacy. This is the 5th time in a year MDLIVE has saved me from an er visit while traveling. Y'all are so appreciated!!!!"

Shannon
"I am so thankful to have this available to me. It saved me money and having to wait a long time at my doctor's office or an urgent care clinic. I'm so glad I didn't have to leave the house because this double ear infection is kicking my butt. I have to take antibiotics for ten days."

Patty
"I have been working with a psychiatrist now for around 6 months. Once I realized that was an option through MDLIVE, I talked to my husband about it, just to get his input, and decided to go for it. Since I have always been the caregiver, it was time to give care to myself. The Dr I found and connected with has been such a phenomenal help!"

Marci
"I'm a busy mom and caregiver, I work two jobs. I never have time to take care of myself. I've been in pain for 3 days and ignoring it as best I could. I went on MD Live and spoke to a doctor in less than 10 minutes. Thank you so much for this program you've provided for those of us who just don't have the time."

Jennifer
"MDLIVE saved me yesterday! I couldn't get an appointment at Minute Clinic and urgent care was hours long wait times. It doesn't help that I'm out of state. Within 5 minutes of completing my appointment request I got a phone call from a doctor and had a prescription for antibiotics for my ear & sinus infection within 10 minutes start to finish."

Kayla
Interested in supporting instead of being supported?
Soldiers' Angels is always looking for like-minded females to continue passing on the spirit of support and providing even more shoulders to lean on for military caregivers being supported by this program. Hop on over to our volunteer page now and learn more about becoming a volunteer supporting caregivers.