Let's come together to support Service Members and Veterans with one of the most basic human needs: food.
Soldiers' Angels hosts monthly Military and Veteran Food Distributions for low-income active duty Service Members, Guardsmen, Reservists, and Veterans of all generations in seven cities across the country. The events provide much-needed food assistance to thousands of Military-connected individuals and their families.
But we can't carry out these events without volunteers. Every month, in each of the seven cities, volunteers of all ages and abilities work to ensure our Nation's heroes do not go hungry. Will you join us in carrying out this mission?
Click on a city near you and register to volunteer, or scroll down to learn more about what volunteers can expect at a food distribution event.
Want to go one step further? If you, your business/organization, or someone you know may be interested in sponsoring a future Soldiers' Angels Military & Veteran Food Distribution event, please click here to view sponsorship information.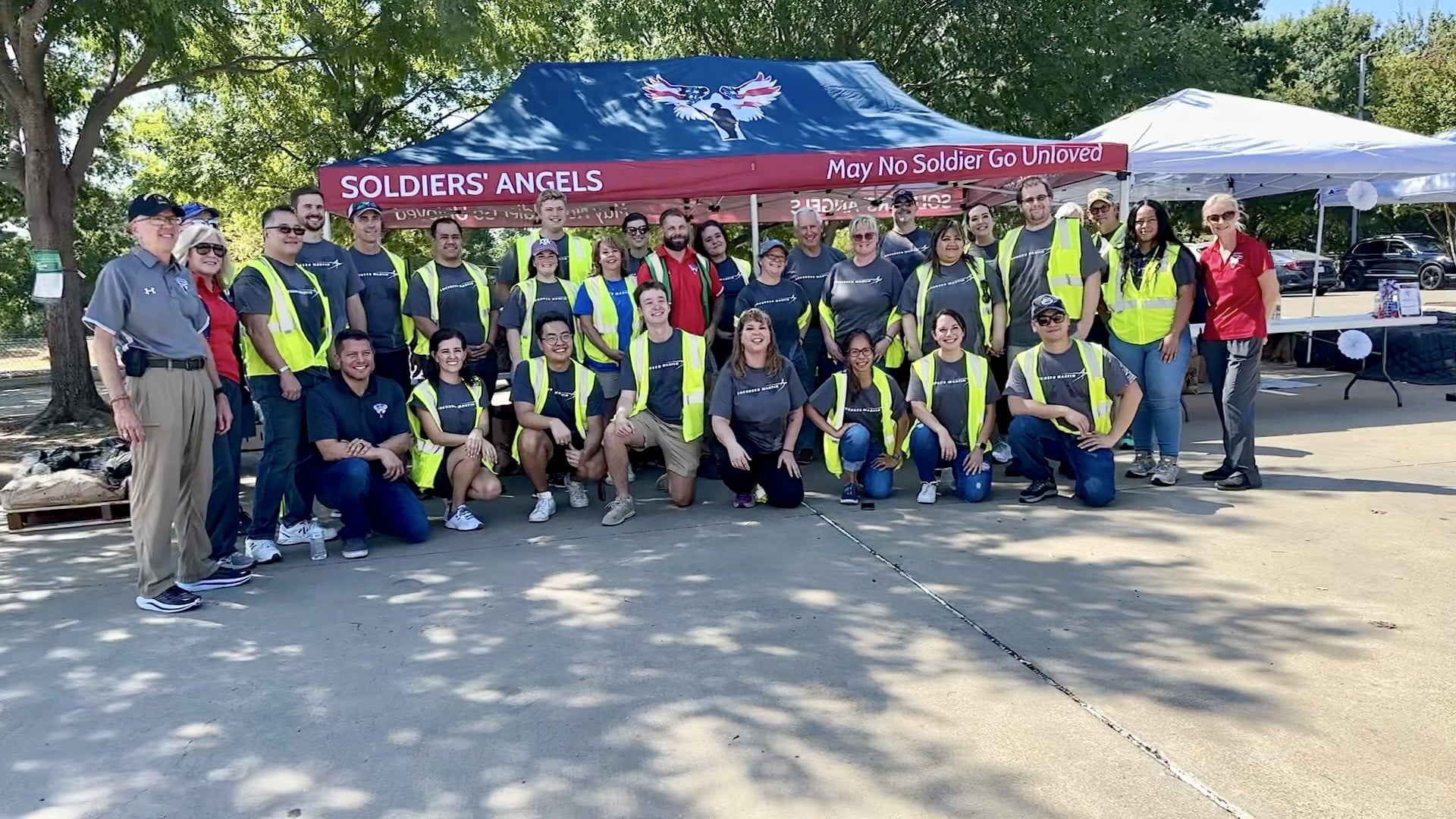 What to expect if you volunteer at a veteran food distribution.
Soldiers' Angels Military and Veteran Food Distributions are designed to be drive-through style events to make it as easy as possible for the attending Service Members and Veterans. When volunteers arrive, they will help unload grocery items from the delivery trucks and then sort and pack the items into bags and/or boxes.
Service Members and Veterans will drive through during their registered time slot and volunteers will load the groceries into their cars.
This volunteer opportunity requires standing, lifting, and bending. Please be sure to dress appropriately for the weather. These events are held outside, regardless of the weather.
Are you a Military or Veteran family in need of food assistance?
Soldiers' Angels is here to help those Service Members and Veterans in need. Registration to receive food assistance is easy once you join the list to receive notifications from the city nearest you. Click the button below to visit the food distribution page and sign up for notifications now.
Please note that in some of the larger cities we support (specifically Atlanta and San Antonio) registration for the monthly food distribution fills extremely fast. The notifications go out to thousands of Service Members and Veterans in need and the event can fill to capacity in as little as 8 minutes after the registration goes out.