Part 3: WWII Veteran Alfred Guerra Home Renovation Reveal
September 30, 2021
On May 22nd, we shared the story of 95-year-old WWII veteran Alfred Guerra and his much-needed home repairs. We asked for help to support our efforts through financial donations and volunteer labor in order to get this hero back into his beloved home after so many years. We are elated to share that our wonderful community has come through and that Alfred has moved into his newly renovated home!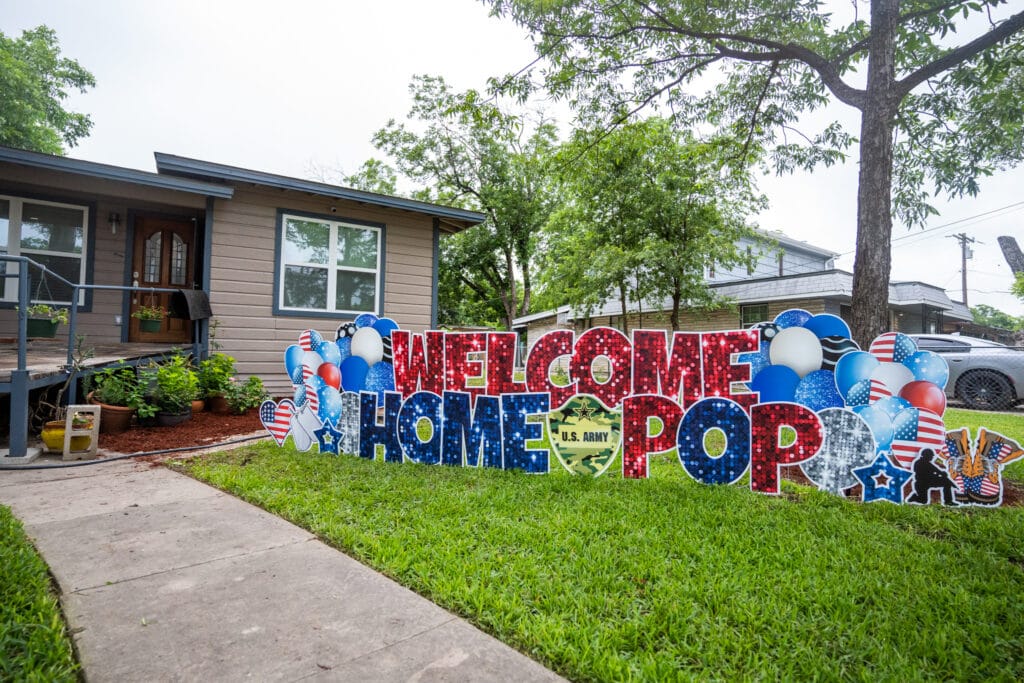 Contractors from Twin Gecko Consulting and Campbell Interior Systems here in San Antonio volunteered to do much of the labor while volunteers in the San Antonio area came out on multiple weekends to help with the painting, yard work, and other tasks. In addition, so many donated to our online fundraiser to ensure we had the funds necessary. Repairs to the home included the following:
Finishing the interior, which was down to the studs, with insulation, wiring, and drywall
Painting the inside and outside of the home
Repairing all flooring throughout the home
Redoing the kitchen and bathroom with new appliances and cabinets
Hanging and painting exterior siding across the back of the home
Cleaning up and re-sodding the yard, adding landscaping, and creating a raised bed and rose garden
Installing a new privacy fence around the home
Here are a few photos from the renovation.
The transformation has been incredible. We are so touched by everyone who supported this special project. In addition to a complete renovation on his home, there were some extra touches volunteers contributed to make it even more special. Like Chester's dog house, Alfred's raised vegetable garden bed, special blankets made by our Sewing & Crafting Team, and a wall collage honoring his service. This is an experience Alfred Guerra and his family will never forget and it's all thanks to you!
---