This WWII Veteran Needs Our Help
May 22, 2021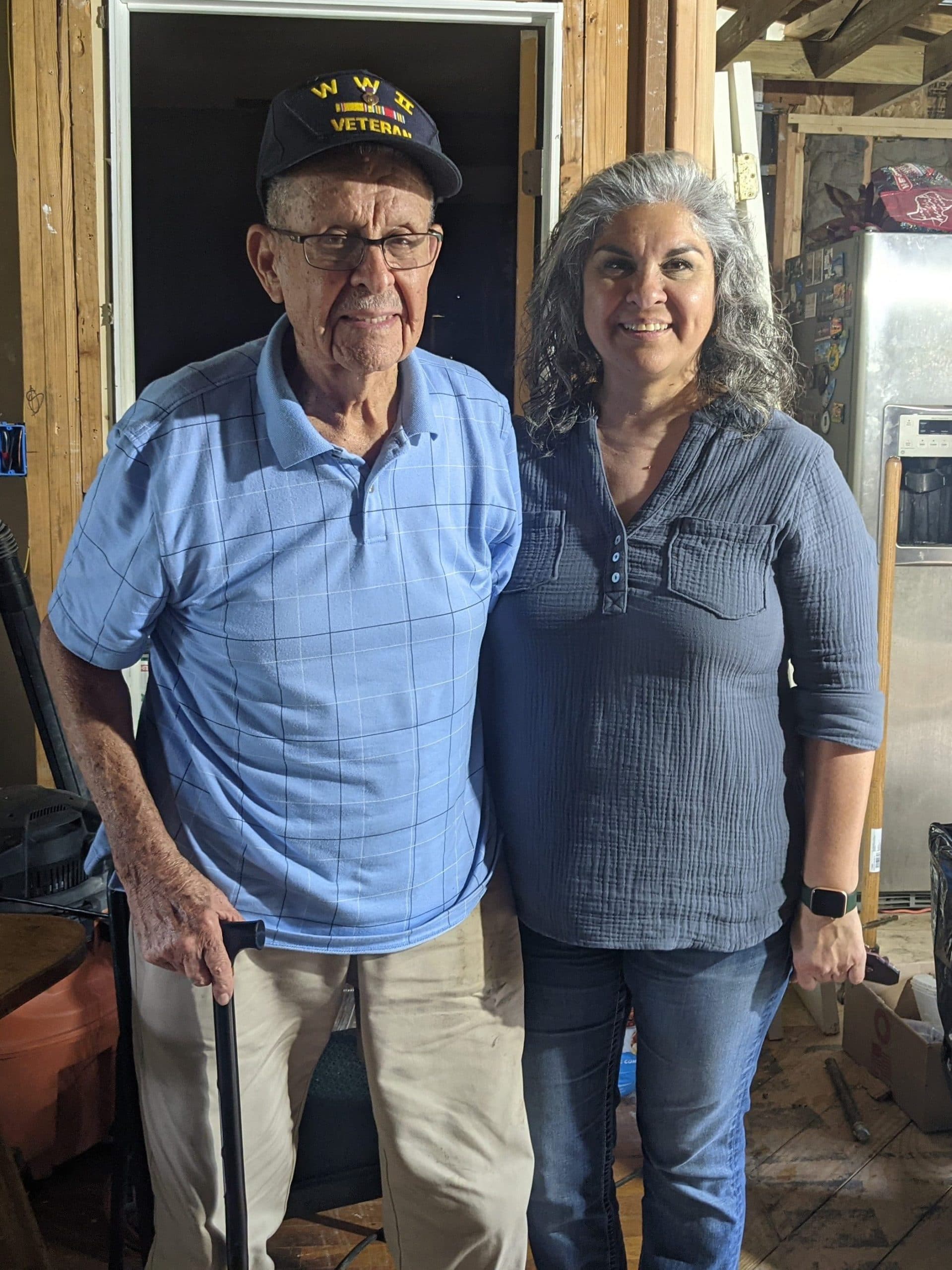 Update June 4, 2021: We're making progress on the Guerra home— be sure to check out Part 2 of this blog after you read Part 1!
Alfred Guerra, a 95-year-old WWII veteran, needs our help. In recent years, his old home in San Antonio had fallen into disrepair and became unlivable. His son took on the project of remodeling the home and tore out much of the interior during the initial stages of the project. But then, sadly, Alfred's son suddenly passed away from cancer.
Alfred had already lost his wife to cancer, but still chose to remain living independently in the family home. But after his son's passing, Maria Guerra, Alfred's daughter, convinced him that he should stay with her because the house was not safe enough for him to live in. In the summer of 2020, Alfred moved in with his daughter.
Not knowing who else to turn to to get the home repaired, the Guerra family made a plea on Facebook asking for help to get the war hero back into his home. Alfred missed his home and the memories it held. He also enjoyed working in his garden and tending the roses he named for his wife, Emma.
Almost as soon as the call was put out, companies, organizations, and volunteers rose to the occasion and began work on Alfred's home. However, as these projects often go, the work was relying on skilled volunteers willing to give their time. In addition, facing challenges such as the weather, including the week-long unprecedented freeze and snowstorm San Antonio experienced in mid-February, the work faced delay after delay.
Today, over a half a year after the project started, Alfred Guerra's house is still uninhabitable.
With your help, we want to get Alfred back into his home and tending to his precious roses as soon as possible.
A Decorated War Hero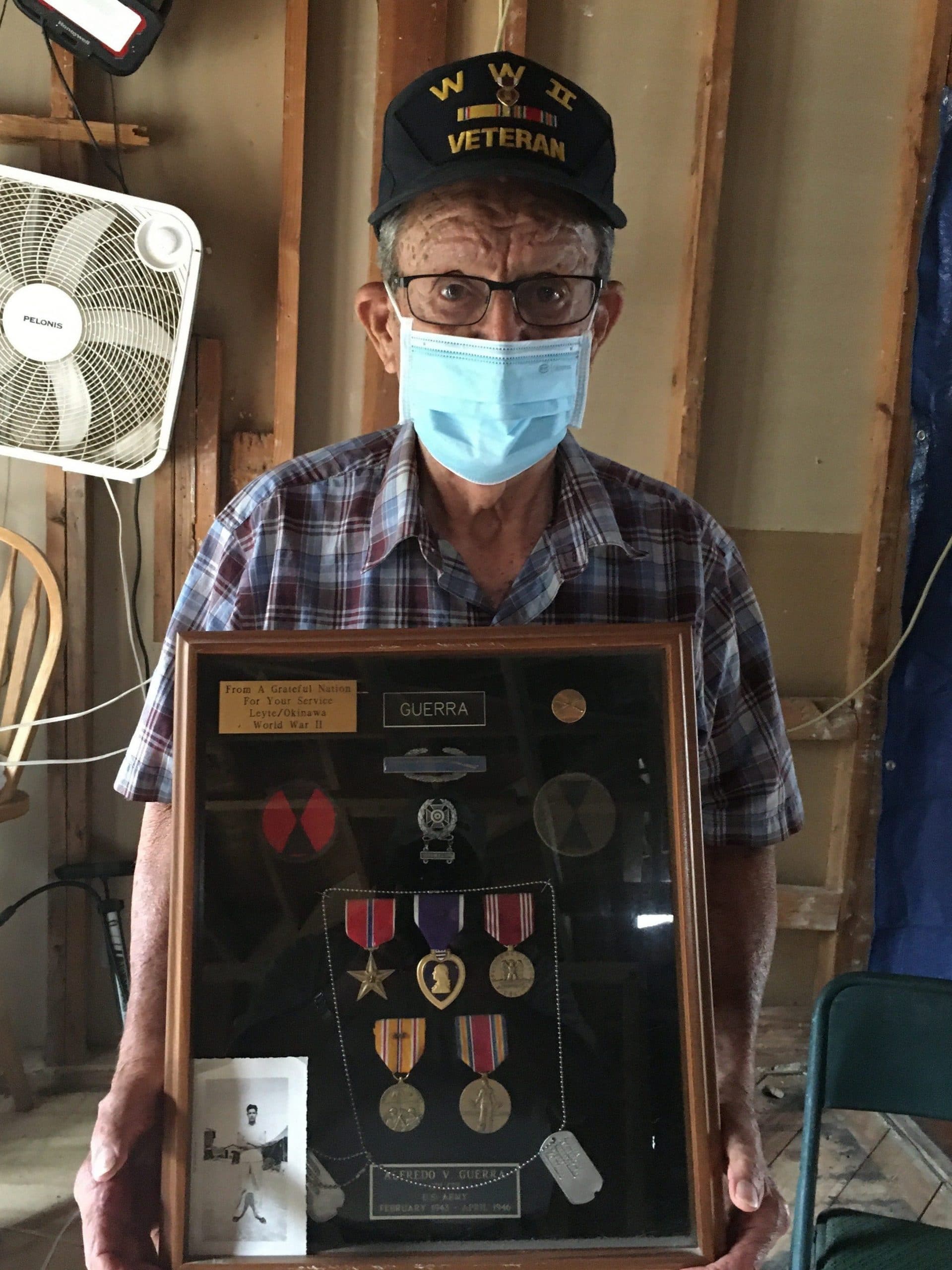 Alfred, a WWII Army veteran, received a Purple Heart in the Pacific as a result of an enemy ambush. He was wounded during the ambush by machinegun fire. Alfred was also shot in Okinawa and instead of going to the field hospital, he was taken to a Navy hospital ship for surgery. During the transfer to the hospital ship, his records were lost and they were not able to find him. Because of this, he was listed as Missing In Action (MIA). His mother was notified and, for seven very long months, she believed that her son was in fact missing behind enemy lines.
Alfred Guerra is a recipient of a Purple Heart, Bronze Star, Combat Infantry Badge, WWII Defense Service Medal, WWII Campaign Medal, and other medals and awards.
Getting Alfred Back Into His Home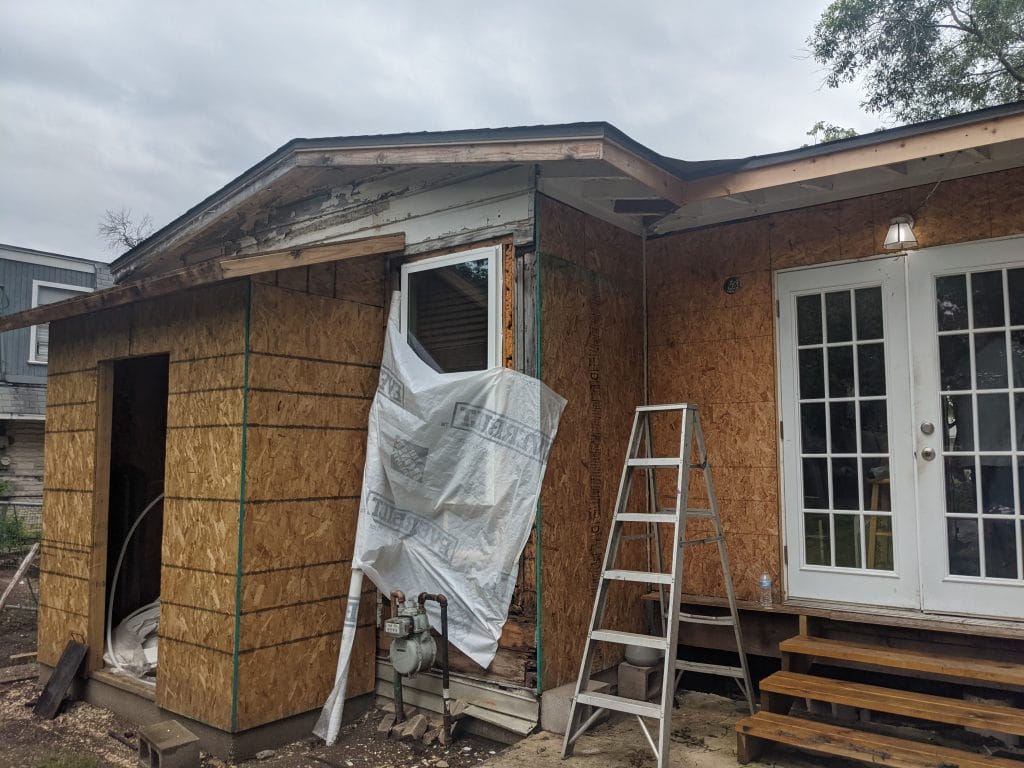 As you may know, home repairs are not a typical project supported by Soldiers' Angels— but it seemed to be fate that Alfred's story was brought to our attention. A middle school student reached out to Soldiers' Angels looking to be connected with a WWII veteran to interview for a school paper. Soldiers' Angels President and CEO, Amy Palmer, began reaching out looking for veterans to connect with the student. She happened to stumble across the news stories about Alfred and took a chance reaching out to his daughter, Maria.
After making contact with Maria to see if her father would be willing to share his story with the student, it wasn't long before Amy uncovered that the work to Alfred's house was never completed and that he was still (reluctantly) living with his daughter.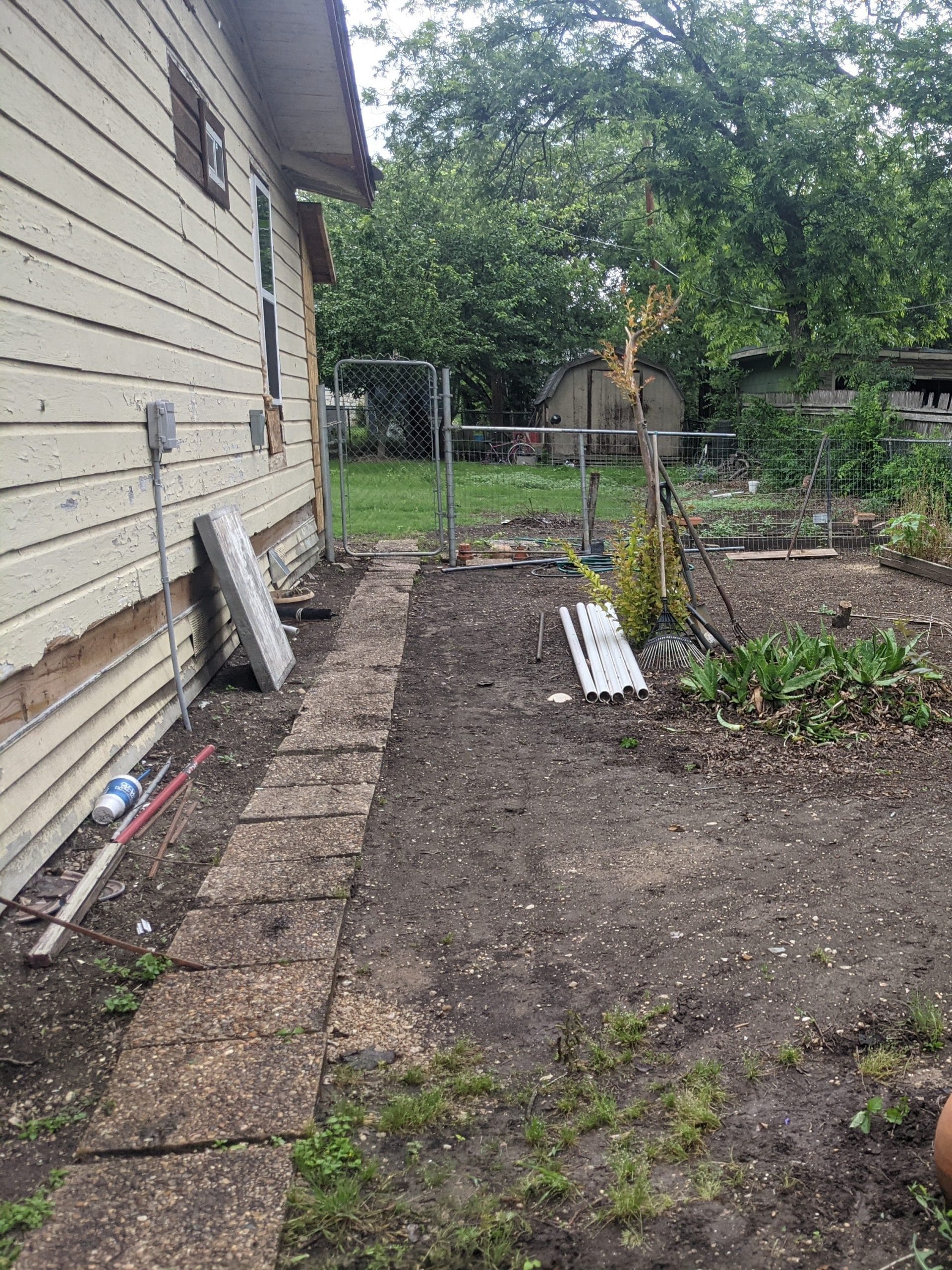 Members of the greatest generation, most in their late 80's or older, are dwindling in number. Not only that but to come across a 95-year-old that is able and desires to live independently is a rare circumstance. Since Soldiers' Angels is dedicated to providing support to veterans of all generations, Amy knew that we needed to act and do what it takes to get Alfred back into his home as quickly as possible.
"Although a home repair project isn't something we would typically take on, the thought of this war hero being out of his home for that long is heart-wrenching. After all he has done for our country, the least we can do for him is go give him a safe and comfortable place to live," said Amy Palmer, Soldiers' Angels President and CEO. "Once I dug into the story and went to personally visit the home, I was certain that with our national reach and our local connections, we would be able to tackle this project for Alfred and get him back to his home and his rose garden."
The Home Repairs
Working with local contractors, Amy has sought estimates to complete the work necessary in order to get Alfred back into his home. The average cost estimate is $20,000 to make the interior of the house safe and livable while also completing the necessary work on the outside of the house, in some cases, work that has been started but left incomplete for several months.
How We Are Going to Get It Done
Most importantly, we are seeking financial donations in order to help cover the cost of making the necessary home repairs. In addition, we are looking for skilled individuals or companies willing to volunteer/donate their time and services in order to help drive down the renovation cost. Once the plans are in place, we will also be looking for local San Antonio volunteers of all skill levels to help complete some of the other items, such as power washing, painting, cleaning up the yard, landscaping, etc.
At this time, we are corresponding with a general contractor in order to compile a list of the exact items left to be done to the house. Please stay tuned to this blog and our social channels for that list and be ready to reach out to your friends, neighbors, and local businesses to encourage them to support the project!
Update: It was a proud moment when Soldiers' Angels staff, volunteers, and partners brought Alfred into his new home. Follow the story in Part 2, Part 3, and Part 4.
---