Treats for Troops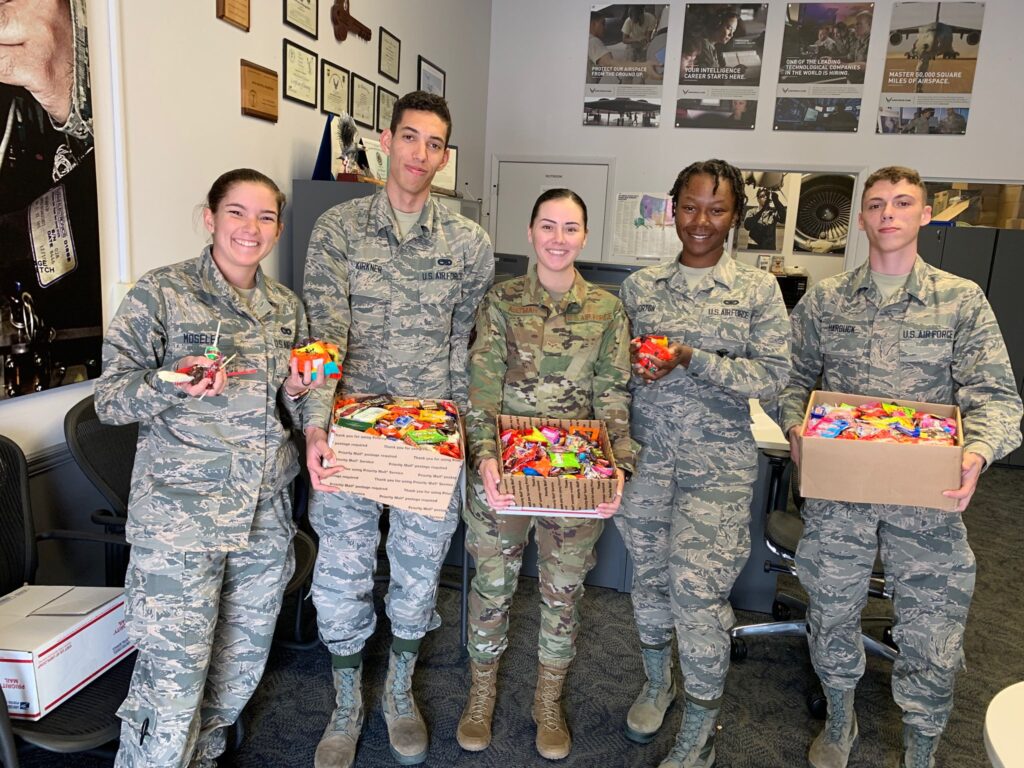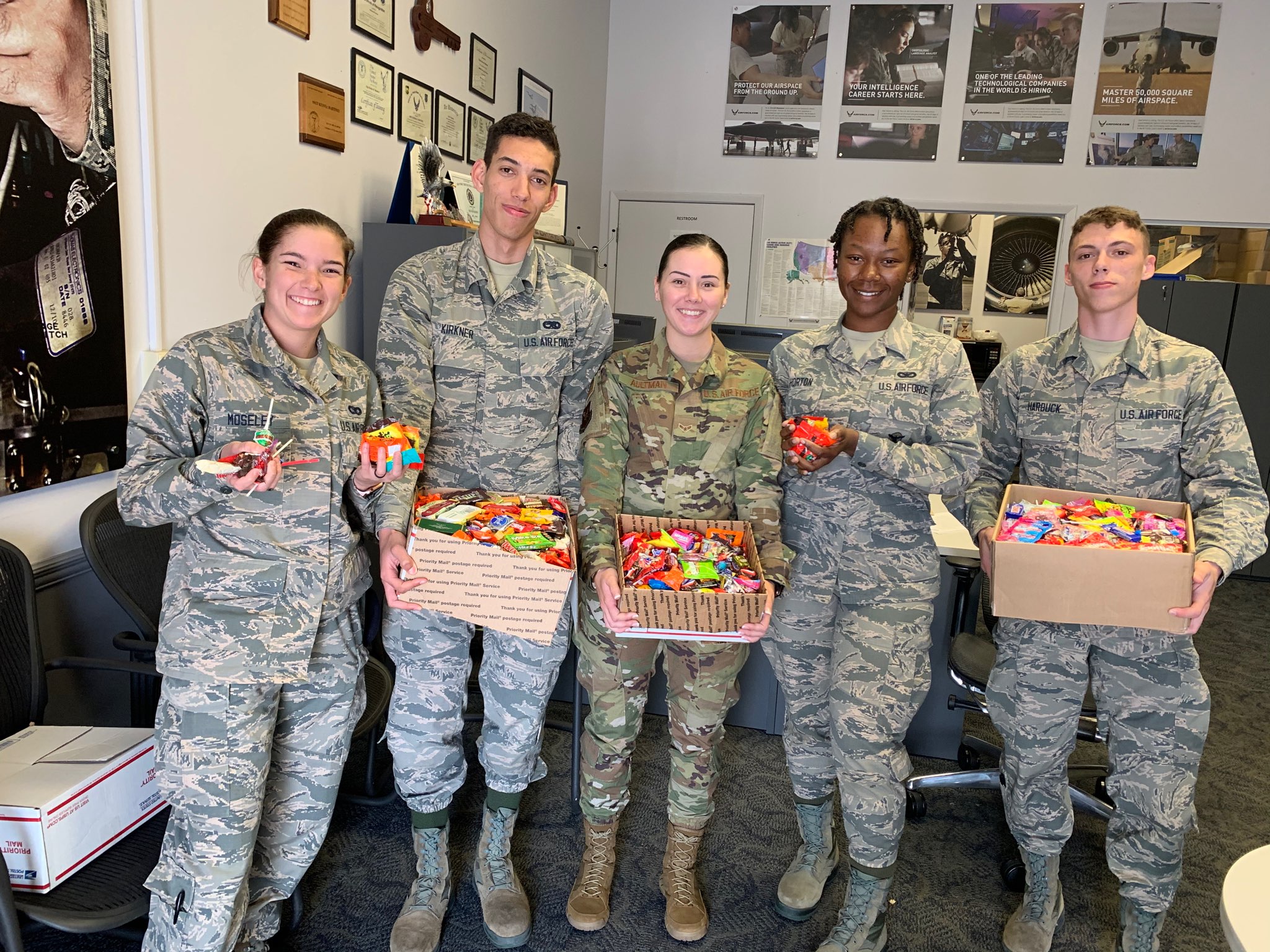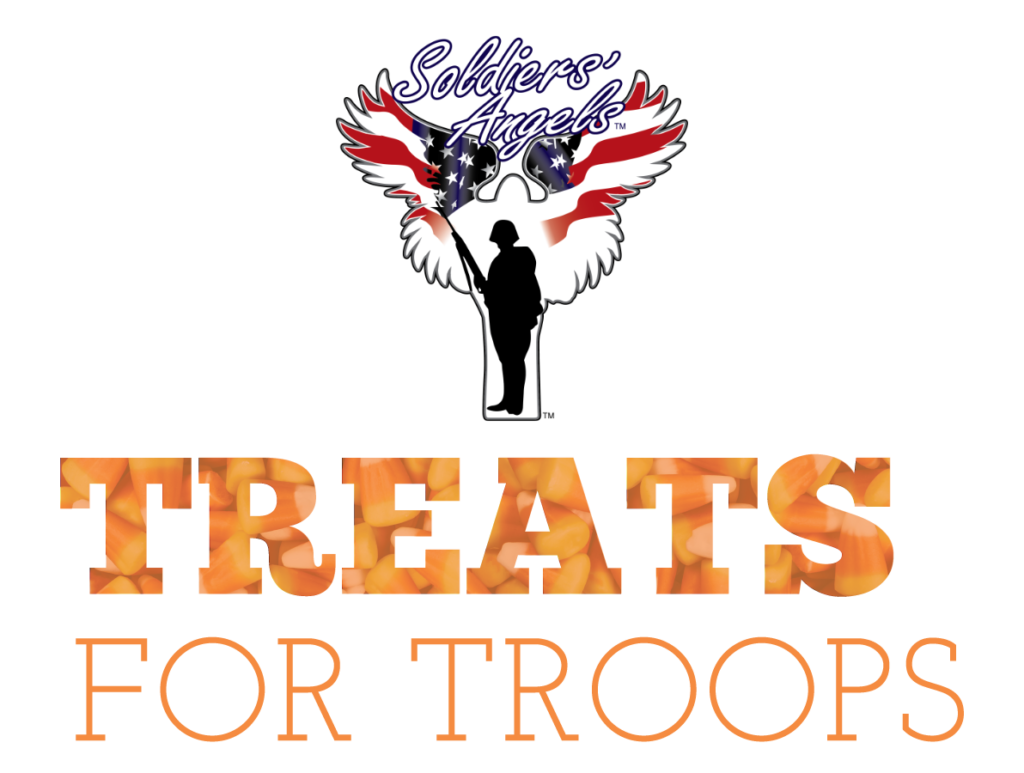 Let's make them feel like kids in a candy store.
What is Treats for Troops?
Soldiers' Angels Treats for Troops is a Halloween Candy collection program where local businesses accept excess Halloween candy from kids in exchange for goodies, once Trick-or-Treating season is over.* The most popular businesses that participate are dental offices— but it is a great program for any location— gyms, schools, churches, and more!
Once collected, businesses ship the candy to Soldiers' Angels. We will get the collected candy to deployed service members and veterans.
*The purpose of the Treats for Troops campaign is to collect excess Halloween candy. With that in mind, your collection must either start or finish after Halloween is over. If you are just interested in donating new candy, then you do not need to be a collection site you can search for another collection site to drop off your candy.
How can I participate?
Businesses and organizations can register to become a collection site for candy. Your collection dates should be any time immediately following Halloween. The program is an excellent way for businesses to engage local communities and support the military.
Families with too much candy after Halloween can donate excess candy to support a good cause. Kids may even earn buyback prizes for their generosity and families will receive a tax-deductible receipt for their donation.
Not Trick-or-Treating this year? Can you help us by making treat bags filled with candy? Learn more here.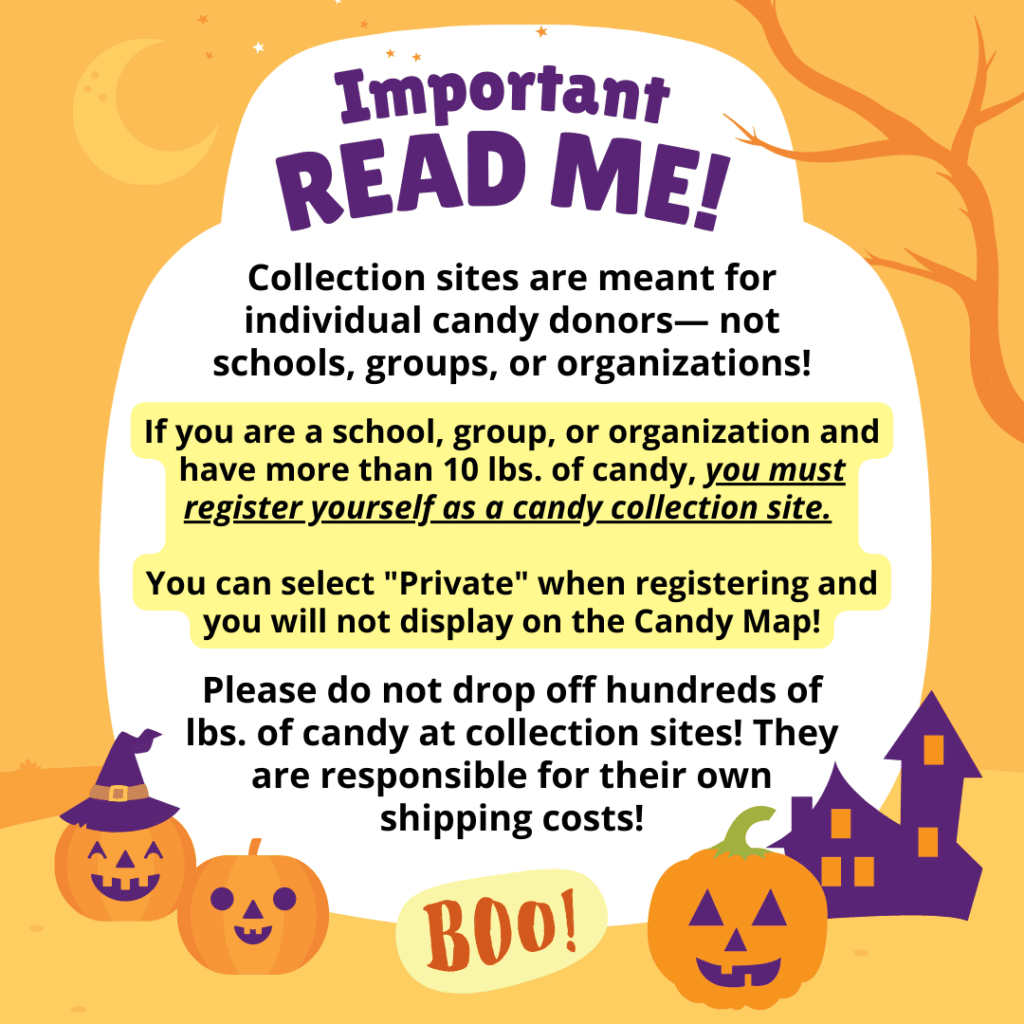 IMPORTANT MESSAGE: If you have a Scout Group, School, or other club/organization that is interested in collecting candy, you need to register your own location as a collection site and then ship your candy to a designated location which you will receive after you register.
Collection Sites are intended to collect candy from individuals, not groups or organizations. A large donation from another group or organization can easily overwhelm the Collection Site, who is responsible for the cost of shipping the candy to a designated address!
Before you get started, read the Treats for Troops Frequently Asked Questions:
SEARCH
Find a Place to Donate Candy
Candy sites will register through Halloween. Check back often to find a location near you!
REGISTER
Registration to Become a candy collection site for 2022 is now closed! Take a look at our Candy Map to find a donation location near you.
LOGIN
Promote Your Candy Collection
Registered Candy Collection Sites log in to access approved marketing materials.