We use a lot of candy through the year in care packages, in holiday stockings, at events, or to go along with a special giveaway item like a pair of socks or a blanket. Can you help us make that candy even more special and create candy bags?
Receiving candy when you're deployed can make quite an impact— as was shared in our blog recounting a story about the "Candy Angel." But those sweet treats also make a splash with our veterans and military families. Whether you like candy or not, there is just something special about receiving an unexpected bag of sweet treats.
While we receive thousands of pounds of candy donations every year, most notably through our annual Treats for Troops Halloween candy collection, most of the candy is loose and we utilize volunteers to put it into baggies and make shareable portions. That's where you come in! If you're looking for a fun and easy project, help us create candy bags!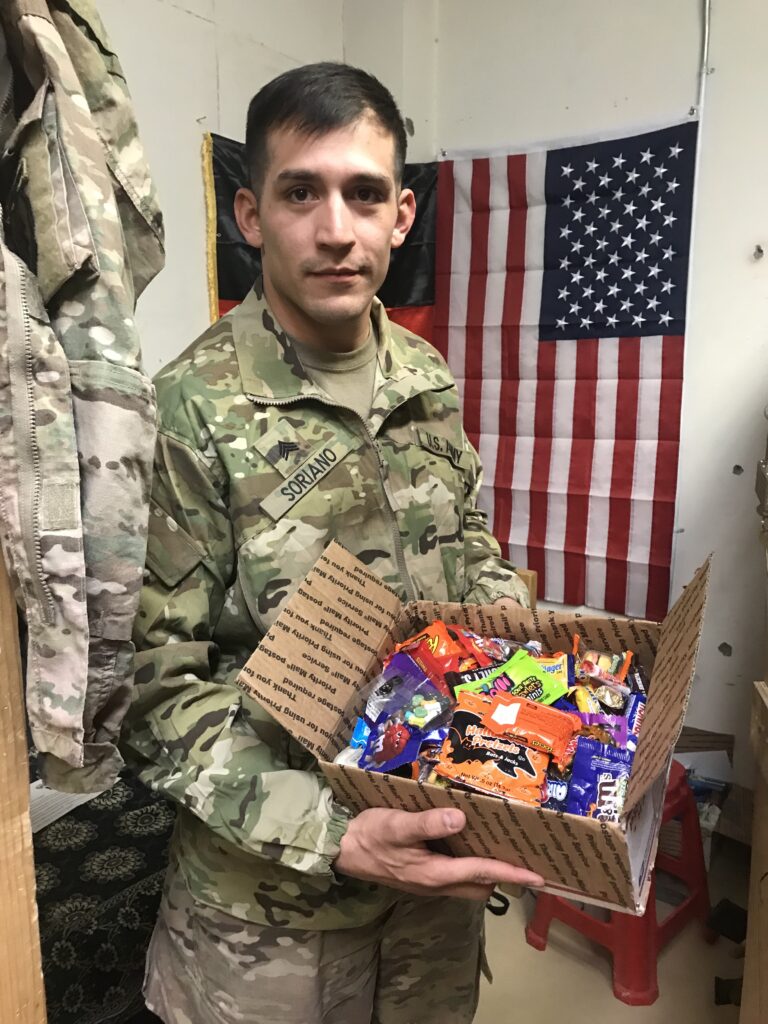 How to Participate:
This volunteer opportunity is open to everyone and you do not need to be or become an Angel volunteer to participate.
Get some fun-size candy (this is also a great use for excess candy after holidays like Halloween, Easter, etc.
Using a treat bag or clear plastic baggie, place an assortment of candy in the baggie and secure it with a twist tie or decorative ribbon
If you would like, you can also attach a small card to the bag of candy that has a simple message like "Thank you for your service!"
Ship your completed baggies of candy to our headquarters in San Antonio:
Ship your completed baggies of candy to our headquarters in San Antonio:
Soldiers' Angels Candy
2895 NE Loop 410, Suite 107
San Antonio, Texas 78218
Where Do the Candy Bags Go?
Mostly, the candy bags will be included in care packages that are shipped to deployed service members around the world. They may also be shared with veterans in VA Hospitals across the country during one of the many events our volunteers host at VA facilities. In addition, Soldiers' Angels also participates in other events in the military and veteran community through the year where a bag of goodies would be a simple (but sweet) way to share gratitude with service members, veterans, and military families.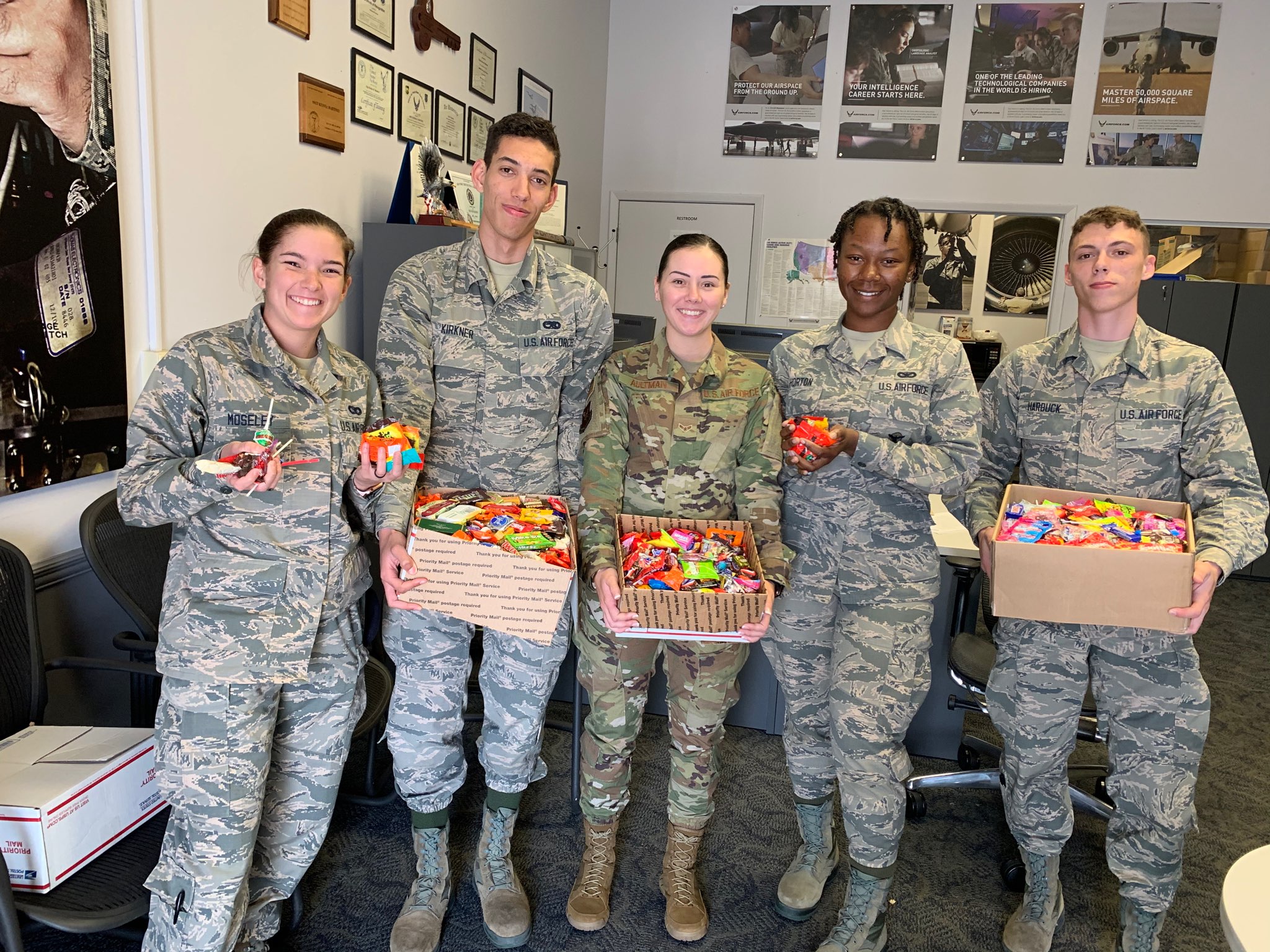 Need Some Supplies?
Check out our Amazon Idea List to get you started making candy bags!
---
Looking for Something More Personal?
Making candy bags is a quick and easy way to make a sweet treat for service members and veterans. But if you would like to assemble something even bigger, why not assemble care packages? Check out either the Deployed Adoptions Team or Ladies of Liberty Team! Both of these teams create and ship personalized care packages to deployed service members.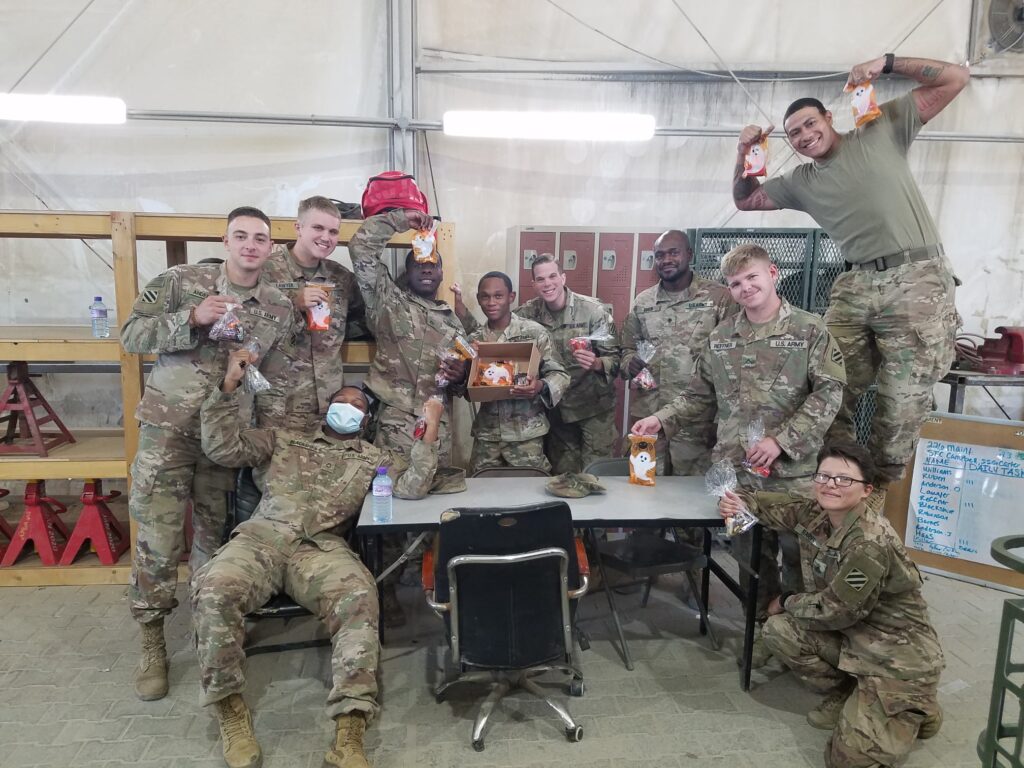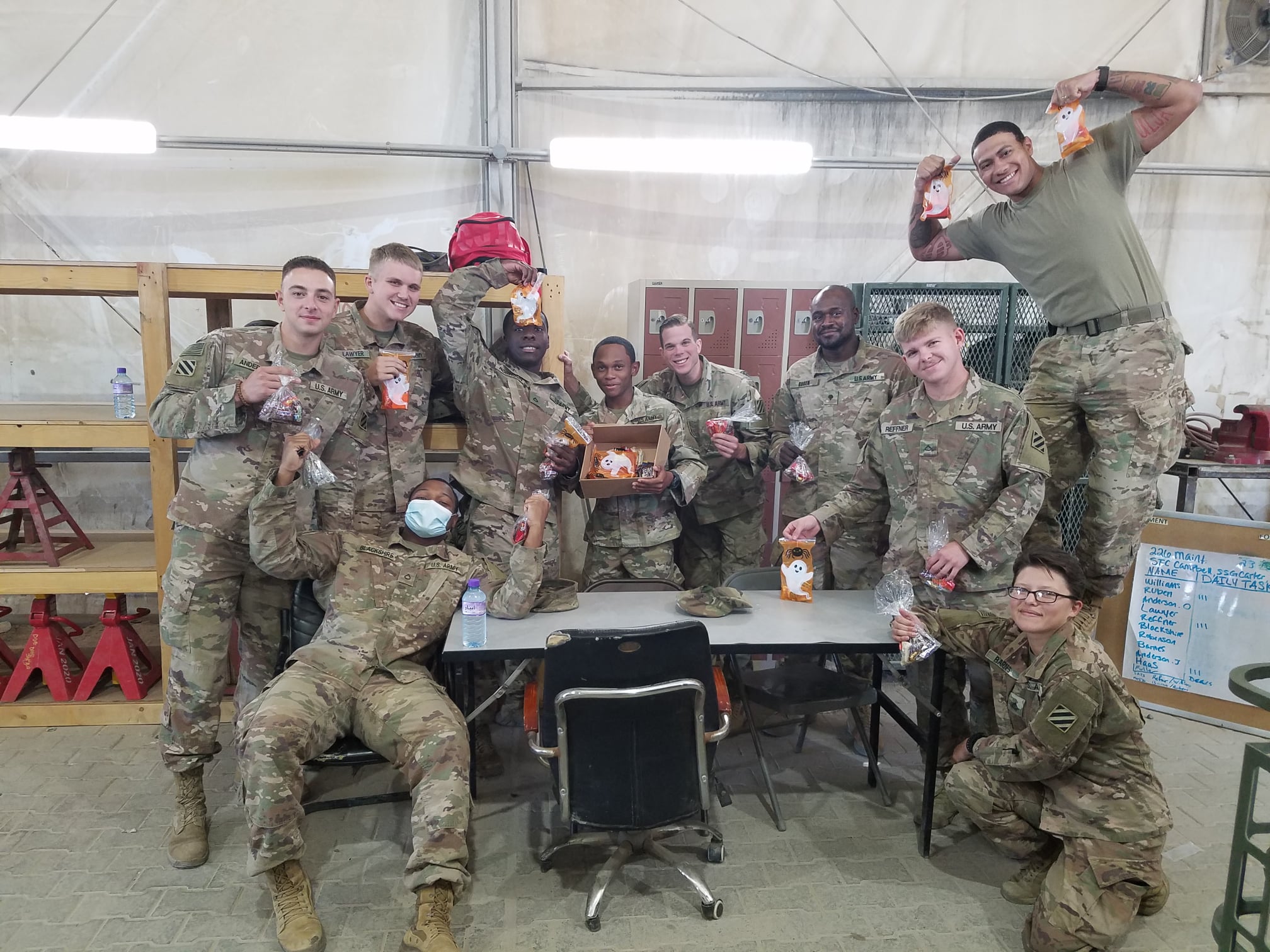 We're Here to Help!
Have more questions about creating Candy Bags? Or perhaps you're interested in organizing a large group project to participate in this volunteer opportunity? We're here to help. Fill out the form below and we'll get back to you as soon as possible.
Candy not your thing? Check out our other volunteer opportunities by clicking Volunteer below. If you are a service member or veteran looking to register for one of our services, click Get Support now.