Part 2: This WWII Veteran Needs Our Help
June 4, 2021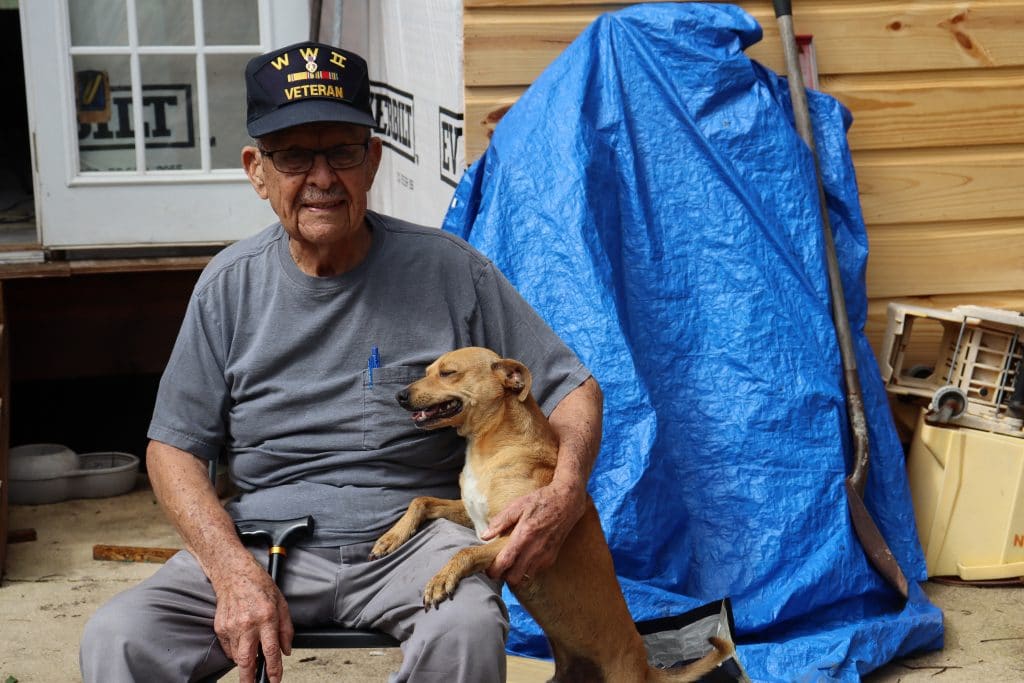 On May 22nd, we shared the story of 95-year-old WWII veteran Alfred Guerra and his much-needed home repairs. We asked for your help to support our efforts through financial donations and volunteer labor in order to (finally!) get this hero back into his beloved home.
Well, we are thrilled to report that, thanks to you, we are well underway!
Answering the Call
As soon as we put out the call for support, individuals and businesses began to rise up to support the project. Contractors from two incredible local San Antonio companies volunteered to donate much of the labor — Twin Gecko Consulting and Campbell Interior Systems. They were able to dive into the project almost immediately and started work inside the home on Wednesday, May 26.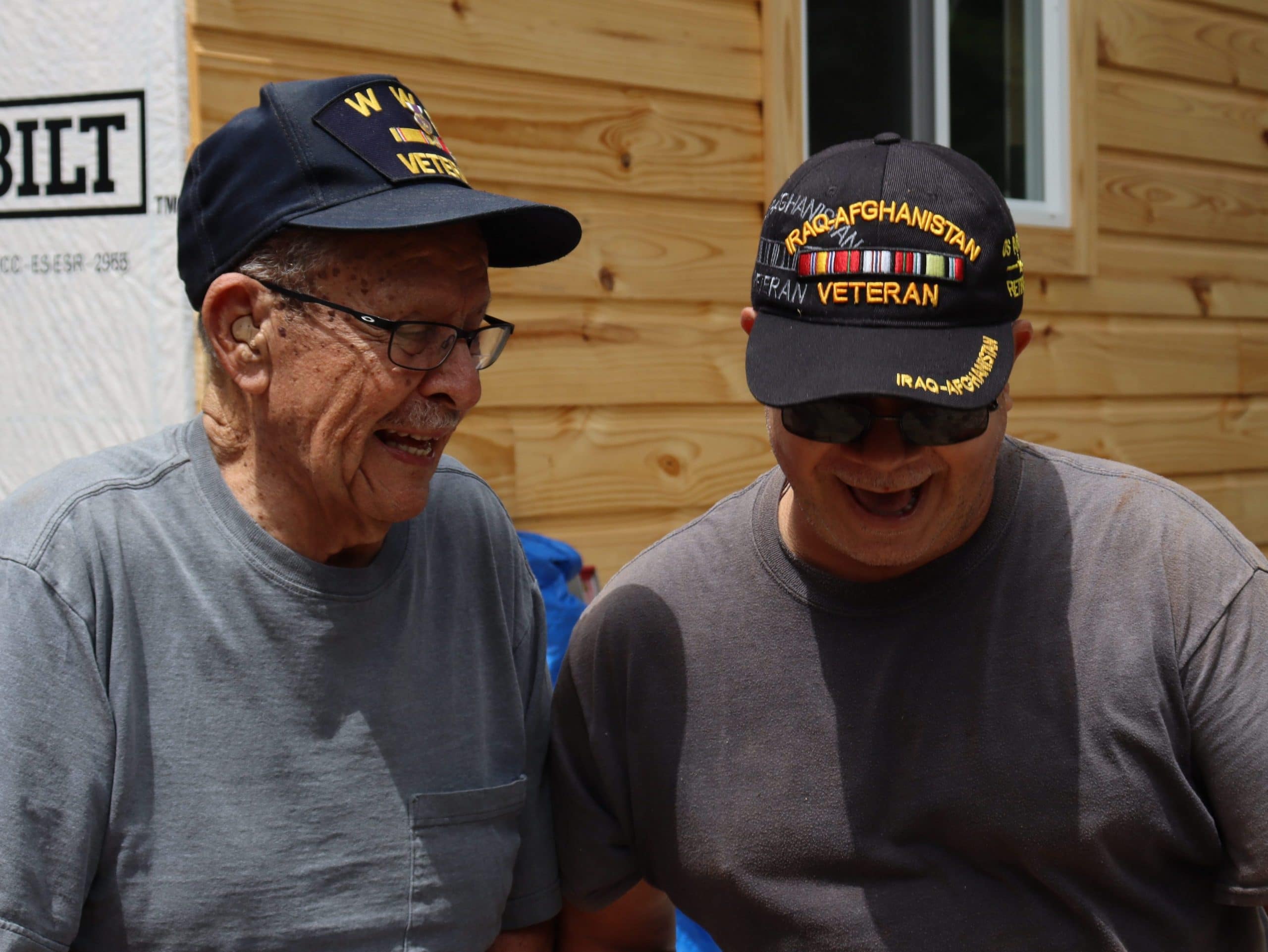 Once the contractors were in place, we put out the call for our first volunteer day, which took place on Saturday, May 29. Individuals of all skill levels and all backgrounds— active duty, veterans, and civilians— took time out of their weekend to spend the day getting this man's home put back together.
In addition, donations began pouring in through our Facebook Fundraiser and our website donation page in support of the project. But we're not done yet! We only reached about 3/4 of our financial goal to support the project. If you are able, please make a donation via the buttons below to ensure we can complete 100% of the needed repairs!
Update on the Work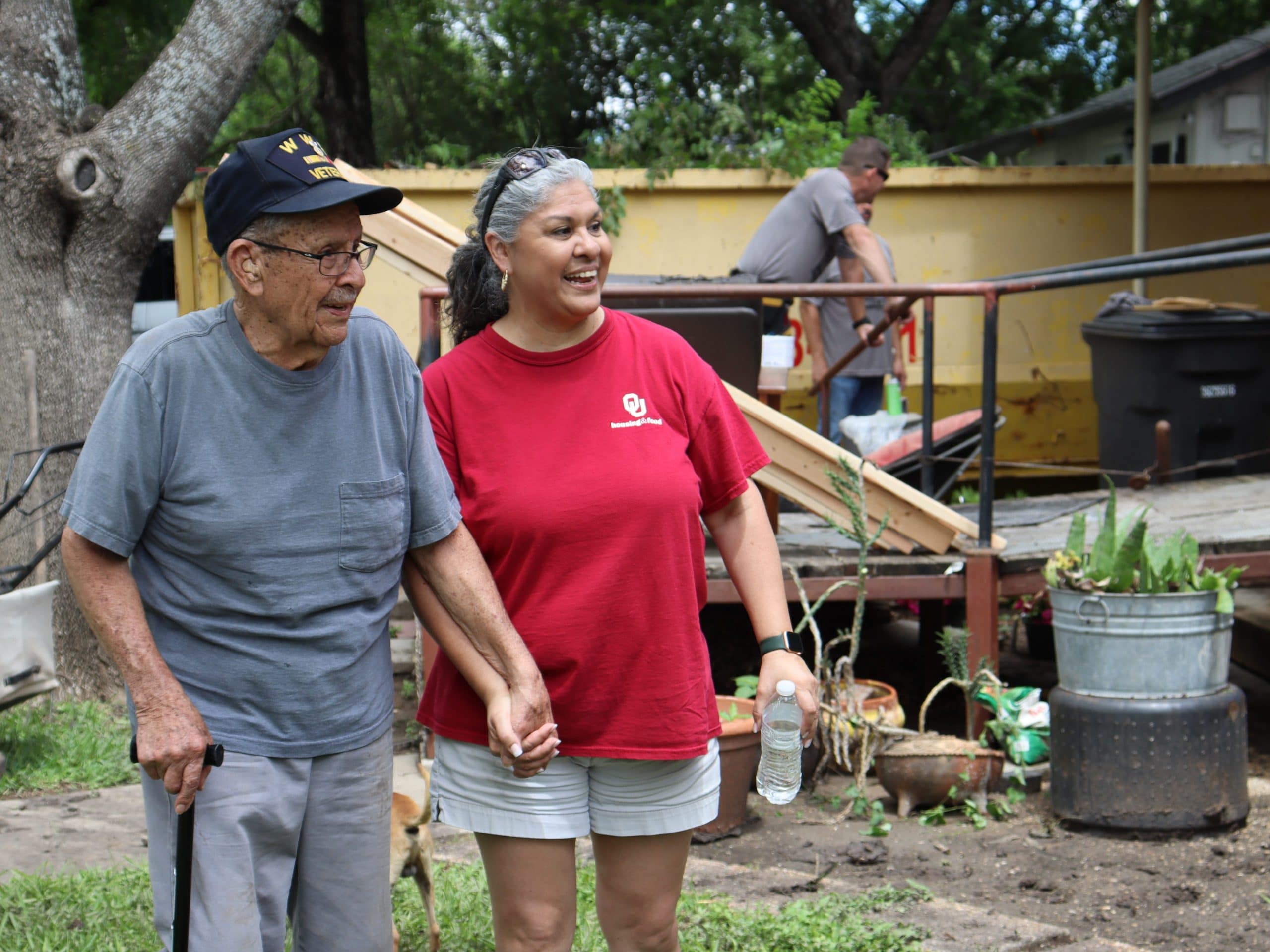 Contractors and volunteers have been working diligently on the Guerra home since Wednesday, May 26th.
The interior, which was previously deconstructed down to the studs throughout the home, has now been finished out— insulation installed, wiring repaired, and drywall hung.
On the exterior of the house, the siding that was previously incomplete across the back of the home is now hung and ready to be painted.
The side of the house, previously a garden area that had become a little too much for Mr. Guerra to manage, was cleaned up and sod was laid. To ensure Alfred still had some gardening space, a custom raised bed was installed and a variety of veggies planted.
An old wooden privacy fence that was falling over has been pulled up and removed. And the front of home, where Alfred's beloved rose Emma is growing, has been cleaned up, mulched, and additional plants have been put in.
What's Next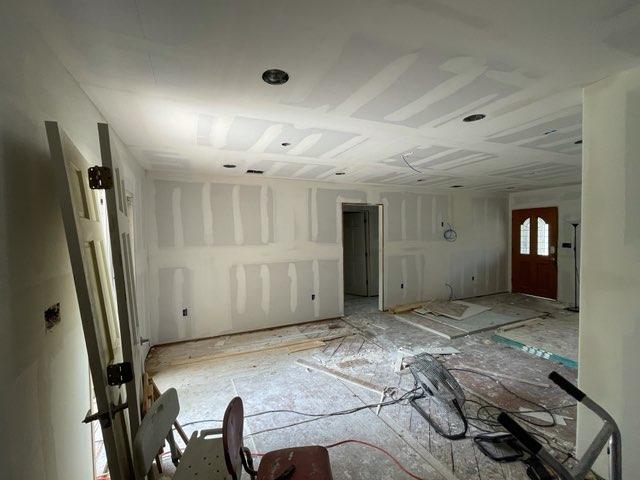 Work is moving along nicely on the Guerra home— although we've still got a long way to go! Inside the home, the walls will be textured and painted, flooring repaired or installed, kitchen and bathroom cabinets hung, appliances installed. On the exterior, the new siding will be completed on the back side of the house and the old siding will be repaired and scraped, ready for fresh paint.
From there, we will start getting Alfred moved back into his home, including some new furniture items! And, there may even be a special surprise for his best friend Chester the dog.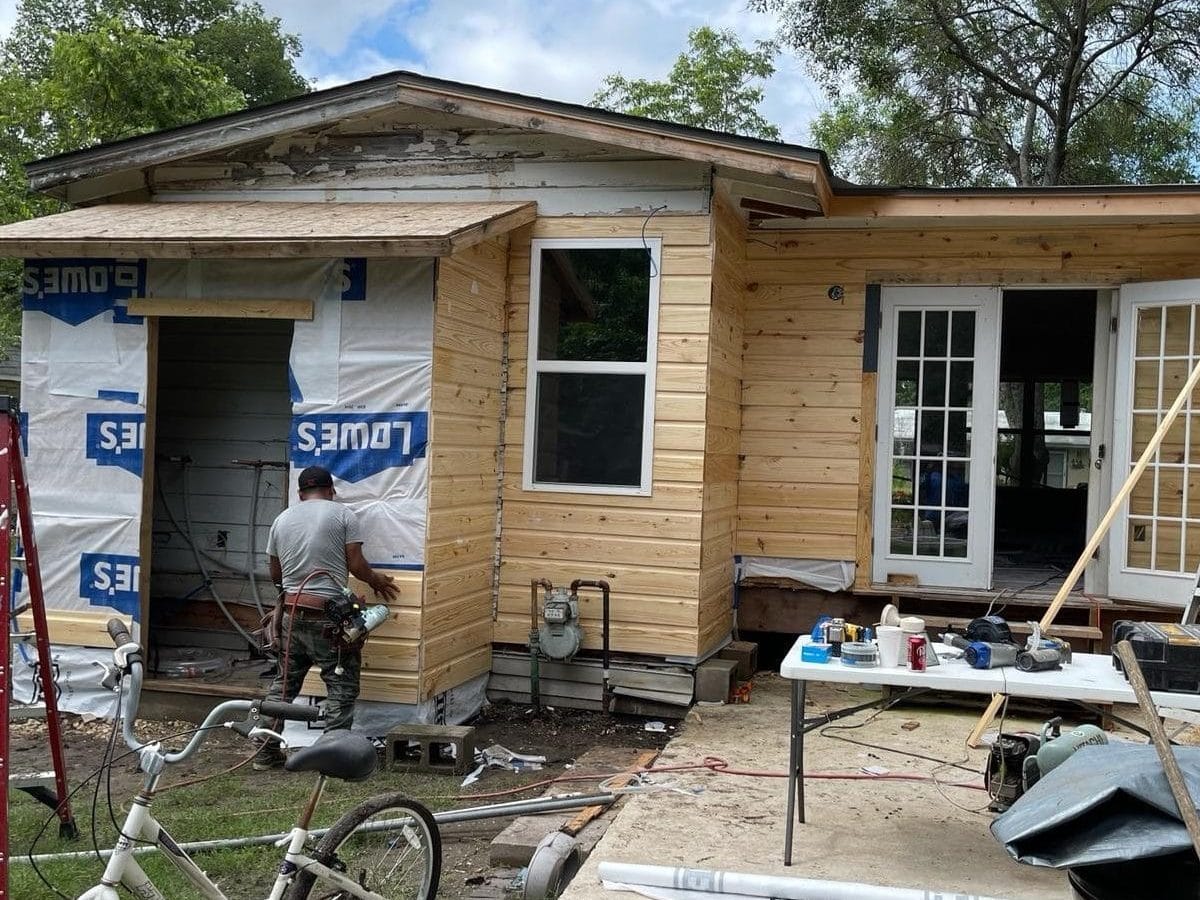 We are very much looking forward to "revealing" the completed home to Mr. Guerra towards the end of June. Stay tuned to our blog and Facebook page for additional details on when the reveal will be happening!
Soldiers' Angels is on track to finish Alfred Guerra's home in the coming weeks. Can you help us ensure this project is finished once and for all?
---