Day of the Deployed Special Part 2: Building Friendships Overseas
October 26, 2021
When Angels on our virtual volunteer teams send packages and letters overseas, they never know what will come of them. Sometimes Angels don't hear back from service members until the deployment is over and they have some downtime or time to process the kindness they received. Sometimes they respond right away. Sometimes the exchanges that happen between our angels and service members build into strong friendships that last beyond deployment.
If you had a chance to read our Day of the Deployed Special Part 1, you already met Angel Jody and the deployed service member she supports, PFC Houston. Jody has been supporting PFC Houston since the start of his deployment back in April. Through letters, cards, care packages, and even phone calls, the two have developed a very special friendship.
But the two have become so close, they even work on other ways of staying connected virtually!
Go Karting with PFC Houston
Here's one fun example of how the two of them stay connected. One afternoon, PFC Houston Facetimed Jody while she was out riding go-karts with her daughter and she stayed on video so he could go too!
"He mentioned he wanted to go too so I kept him on video and took him for a ride around the track! Made sure to get pictures with Buzz Lightyear and Winnie the Pooh. He had a huge smile and was laughing in pure enjoyment. I'm happy I could bring him some joy today."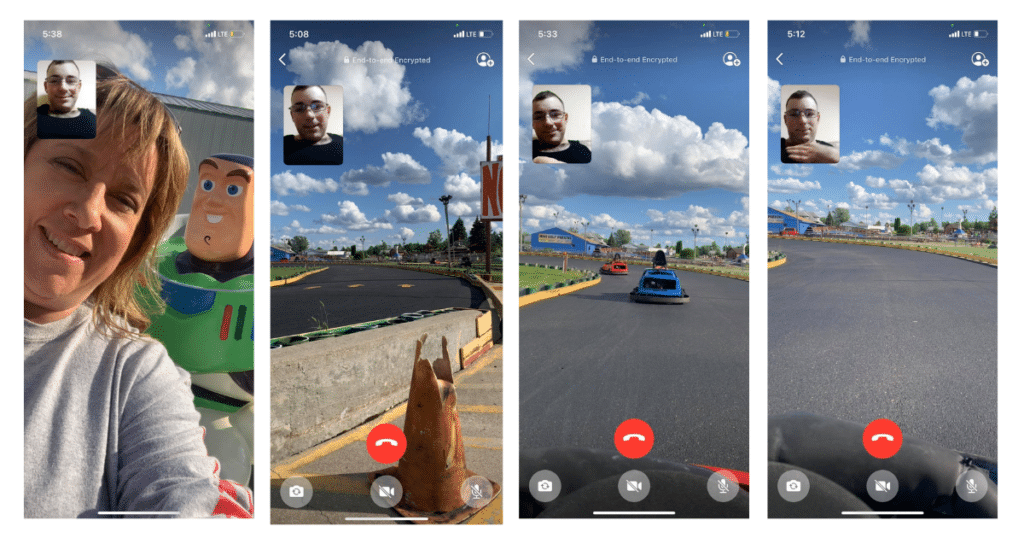 We've been in touch with the two of them to share the story of their friendship and to help Dillan give Jody a special surprise: his homecoming.
---