Love shopping for cute baby clothes or making sweet little baby items? If so, Baby Brigade virtual baby showers is for you!
Soldiers' Angels Baby Brigade Team supports expectant military/veteran spouses as well as expectant female service members and veterans with virtual baby showers to ensure they have everything they need to welcome their new bundle of joy.
Are you a member of the military/veteran community looking to be supported by the Baby Brigade Team? If so, let's get you to the right page! Click here to learn more and register for support.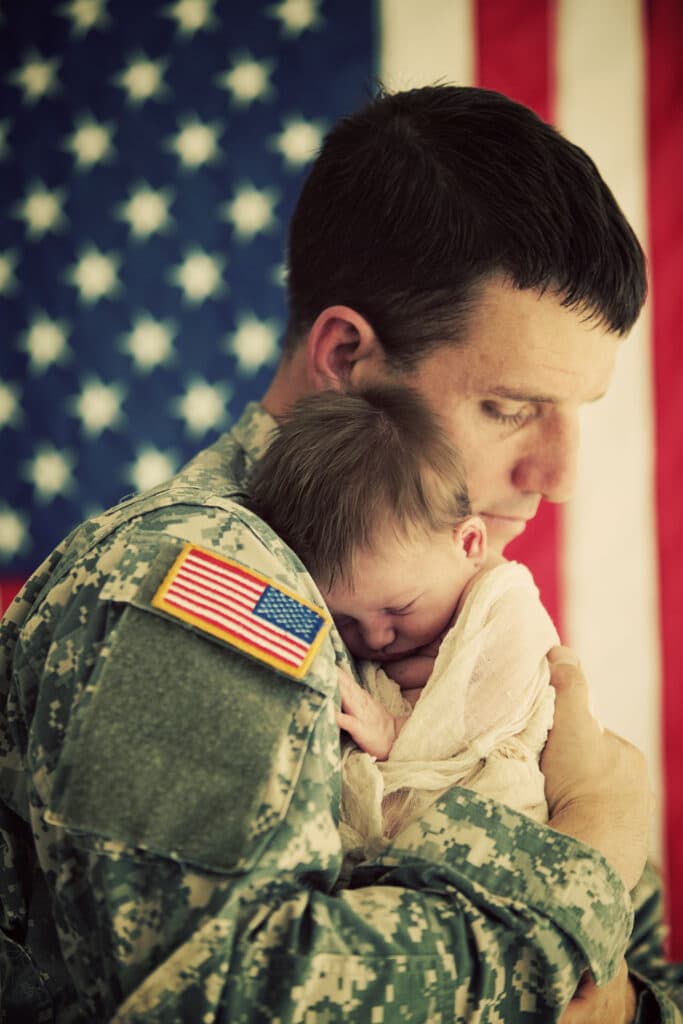 Angel Volunteer Commitment
Joining a virtual volunteer team through Soldiers' Angels is a fun and rewarding commitment! Here's what you'll have to do as a part of the Baby Brigade Team:
Support a minimum of one opportunity per month
Report the support you provided via our database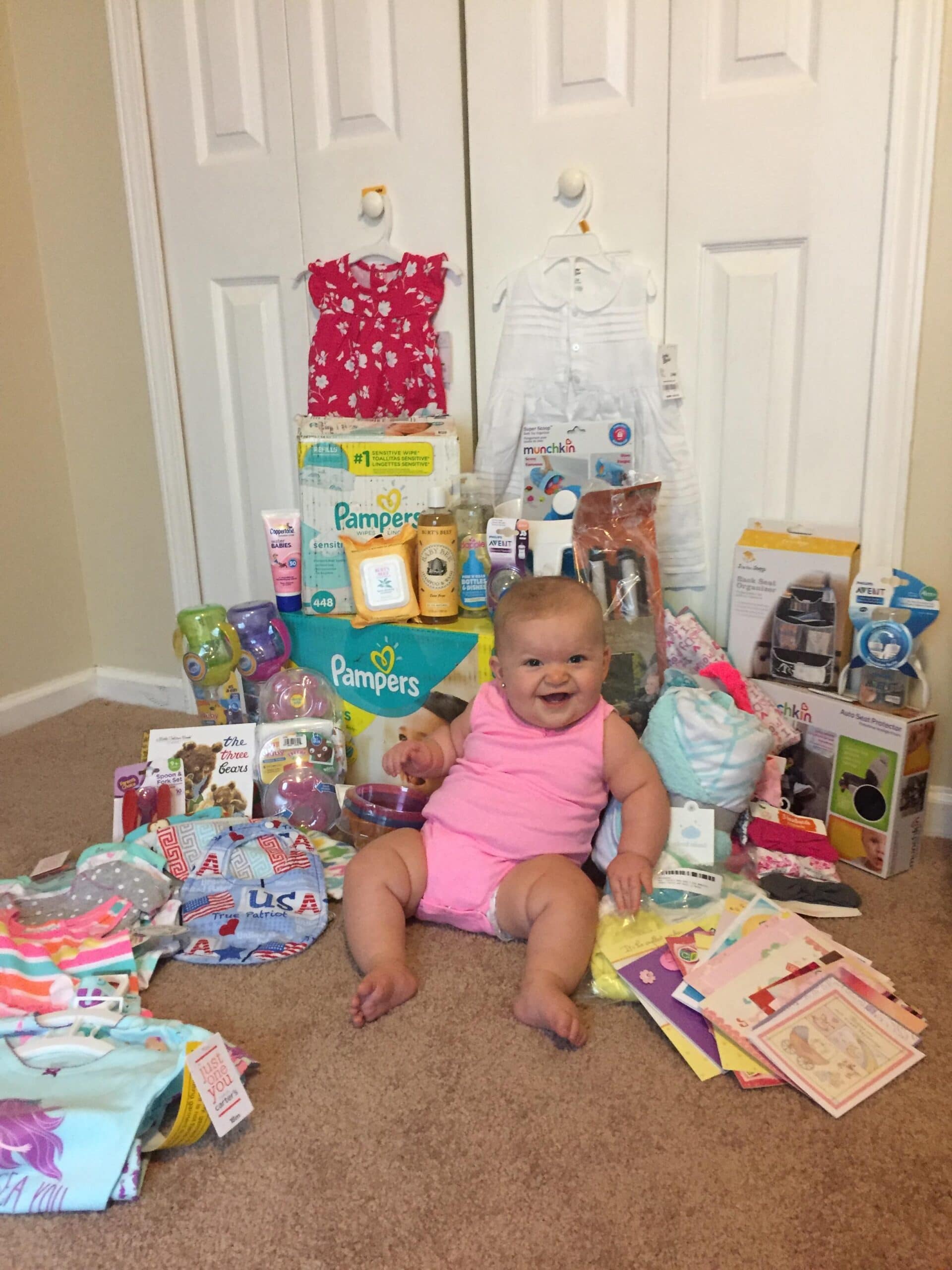 Volunteer to Support Virtual Baby Showers
How It Works: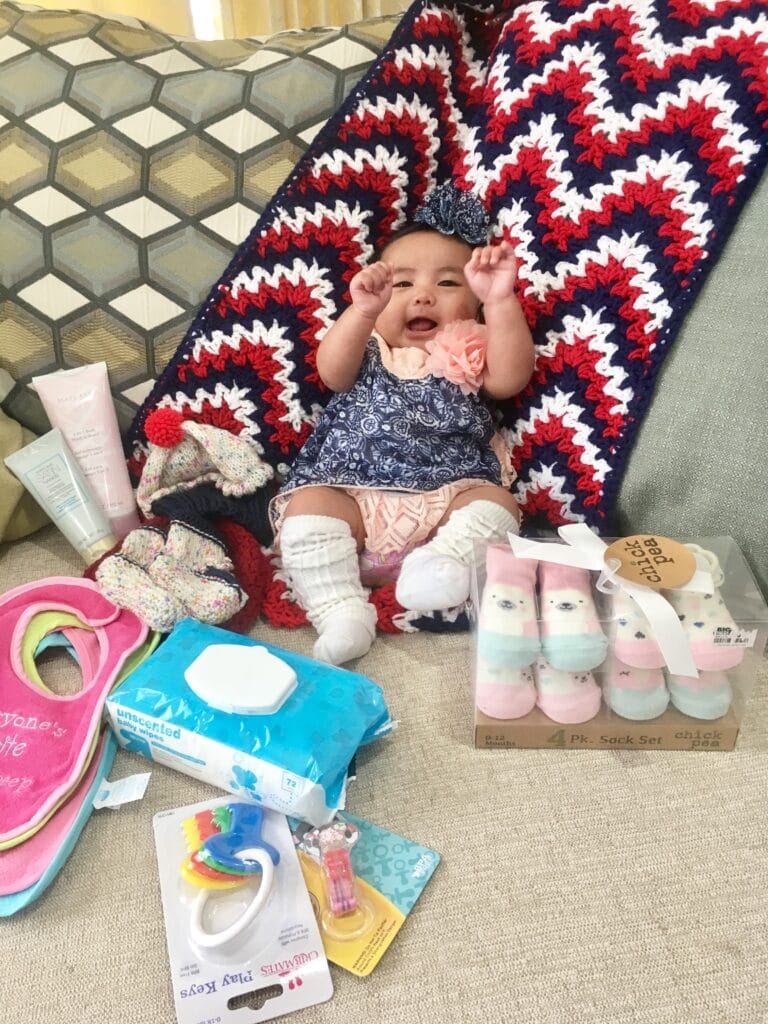 Step 1: Click Join Now and complete the volunteer registration form as a 'Team Angel.' You will be required to donate a small fee of just $1 per month. Learn why here.
Step 2: After you're approved, log into our database: Angel Base Camp. Click "Search Opportunities" to view all available opportunities.
Step 3: Baby Brigade opportunities are broken out into six categories and you will be able to support one or more categories by shopping/making the requested items. Those categories are handmade items, bedding/blankets, bathing & health care items, diapers, feeding, and clothing.
Step 4: Report the support you provided in Angel Base Camp and find another opportunity to support!
---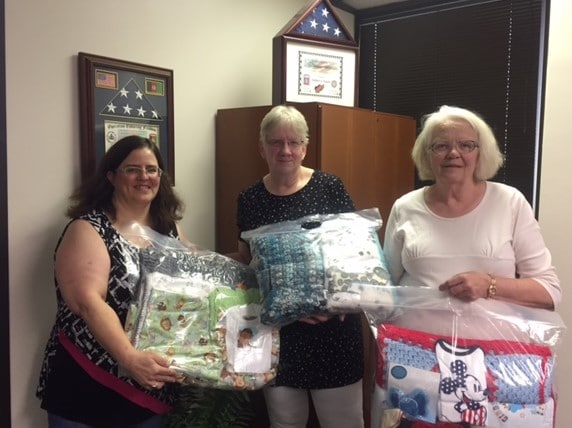 We're Here to Help!
After you join, don't hesitate to reach out to your Team Leader with questions! You'll also be invited to join an exclusive Facebook Group and connect with other Team Angels on your team.
Looking for another way to support our troops? Check out our other volunteer opportunities. If you a service member or veteran looking to register for one of our services, click Get Support now.