A Birthday Surprise from Our Cards Plus Team
April 1, 2021
"Proud to say that our Cards Plus Team helped me out with this early birthday present for my SM! They did an amazing job and he absolutely loved every single card! The postcards were sent in a book and he took out each and every single one of the 100+ cards and hung them on his wall! He has not stopped thanking me or our organization since!" – Brianna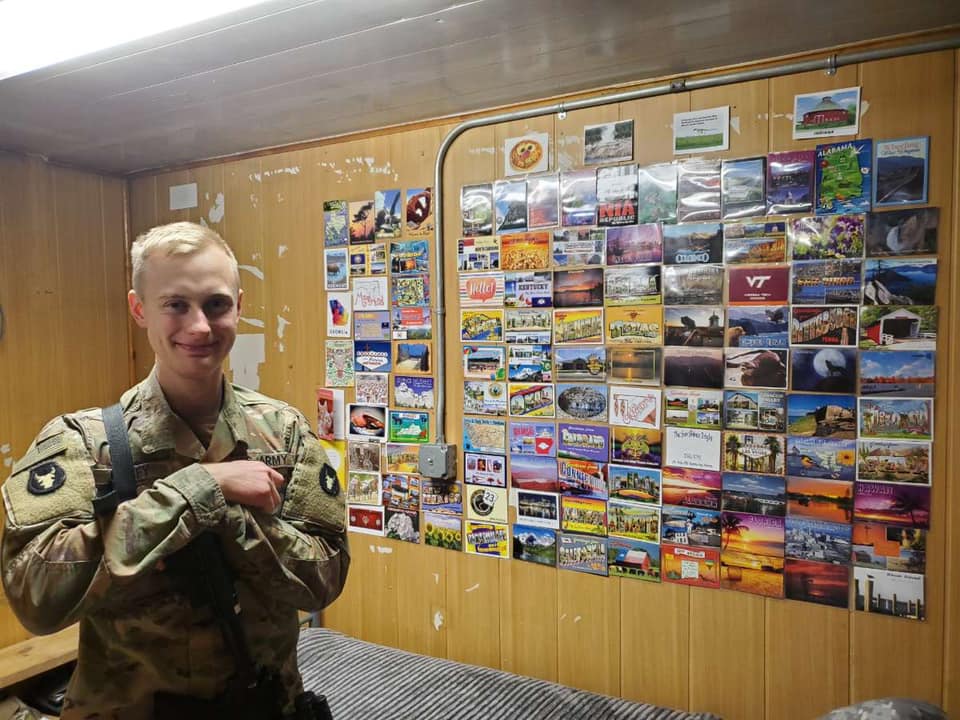 It's no secret among Angels and staff that the marketing team pays close attention to posts in the forum for good stories to tell. When Angel Brianna shared this message and photo in the Cards Plus Team Facebook Group, we just HAD to know more!
Angel Brianna has been with Soldiers' Angels since November 2020 and is a member of the Deployed Adoptions Team, Cards Plus Team, and Letter Writing Team. She's a Mom from New Jersey who works full time and was looking for a way to give and show her appreciation to our troops.
"It's little things but it does make a big difference."
Charles (the service member in the photo) is actually the first service member she adopted through the Deployed Adoptions Team. Charles had a Birthday coming up in March and he is on his first deployment.
"This is his first deployment and he has been awesome with telling me things he and his fellow service members could use. We communicate often," says Brianna. "I don't want to say he was having a hard time with his deployment but it was definitely an adjustment. I was just looking for something to show him just how many people appreciate him and that we come from all over. Not just me from New Jersey."
So Brianna put a call out to the Cards Plus Team to send her postcards hoping to get at least one from every state. They delivered in an amazing way. She received 163 cards from Angels all over the United States! She purchased postcard books that held the cards in a neat format and sent them with his care package.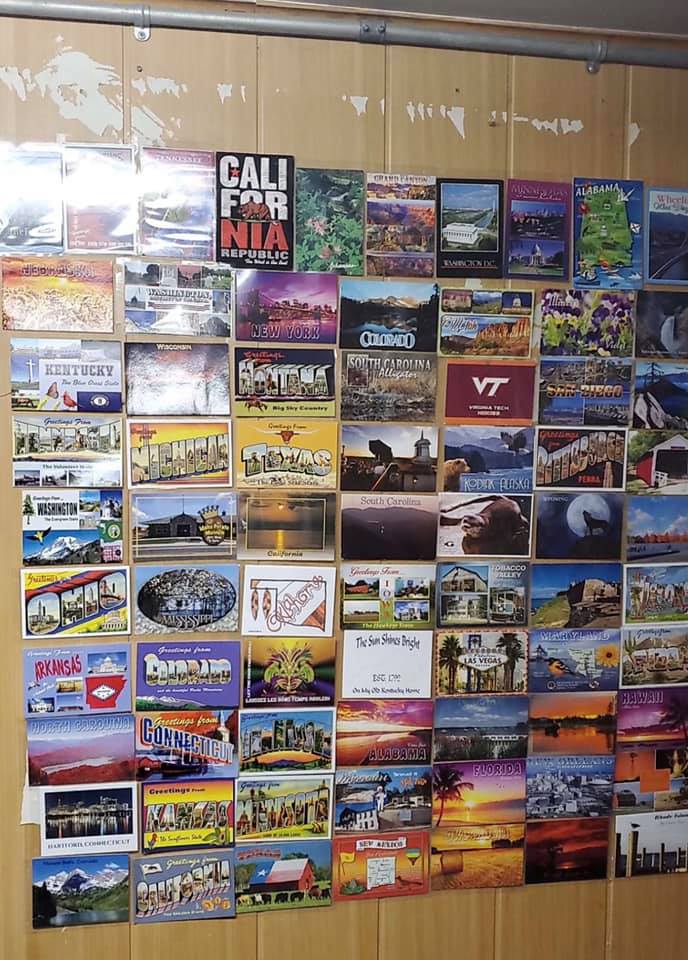 Charles was so excited to receive such a great surprise!
"I got your package today, the early birthday gift one with the postcards, book, and jerky. I would be lying if I said I didn't get a little teary eyed looking through all the people who wrote in for me. That was super thoughtful of you. I don't know how you managed to pull that off, it's insane. I don't even feel like I deserve it but seriously, thank you so much, it's amazing"
Charles is still receiving cards. Brianna shared that there are probably 50-60 he hasn't received yet.
"I really appreciate everyone taking time out of their day and busy schedules to write to me and for all the support. With this being my first deployment too that was actually the biggest surprise to me was the mass amount of generosity from organizations everywhere. Complete strangers sending me cards, letters, photographs, postcards, and care packages. It is highly appreciated and it really reminds me of why I'm doing what I'm doing and who I'm fighting for," says Charles.
Thoughts on being a Soldiers' Angel
We took the opportunity to ask Brianna a bit about why she's involved with Soldiers' Angels and what she enjoys most.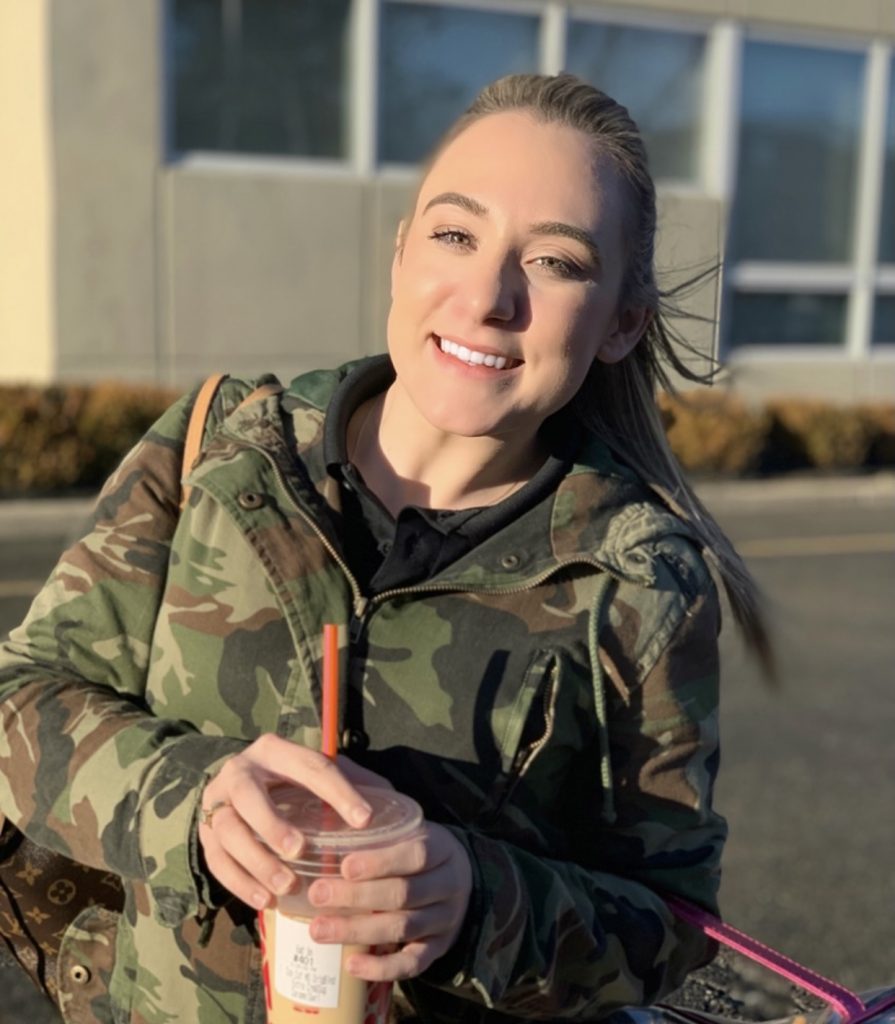 "I definitely enjoy Deployed Adoptions because it's more of a long term relationship. I do have a silent service member as well so sometimes you get to know them [like Charles] and sometimes you don't. I enjoy doing the care packaging and writing the letters. Cards Plus really excites me the most because we get to send Birthday cards to all these soldiers who might not have Birthday cards sent to them. Sending Birthday cards is definitely one of my favorite things!
Advice to future or new Angels
"My best advice would be to act with kindness and love in your heart. Make sure that you're doing this because you want to give back and because you love doing it. This shouldn't feel like a job but rather a relief from your own life. I know I use Soldiers' Angels as my escape, it brings me joy to be able to give back and truly makes my heart happy to know what I'm doing is making a difference in someone else's life.
One more thing I would say is that I know we get caught up in the fact that we have the chance to talk to our real life heroes but we have to remember that they're all human too. At the end of the day, most of them don't feel as though they are. So when speaking to them remember they're going through the same emotions/life events that we are. Talk to them as if they're your friend and you'll be off to a great start."
Learn more about joining one of our MANY virtual volunteering teams here.
---