Reaching Out to Military Caregivers
June 4, 2015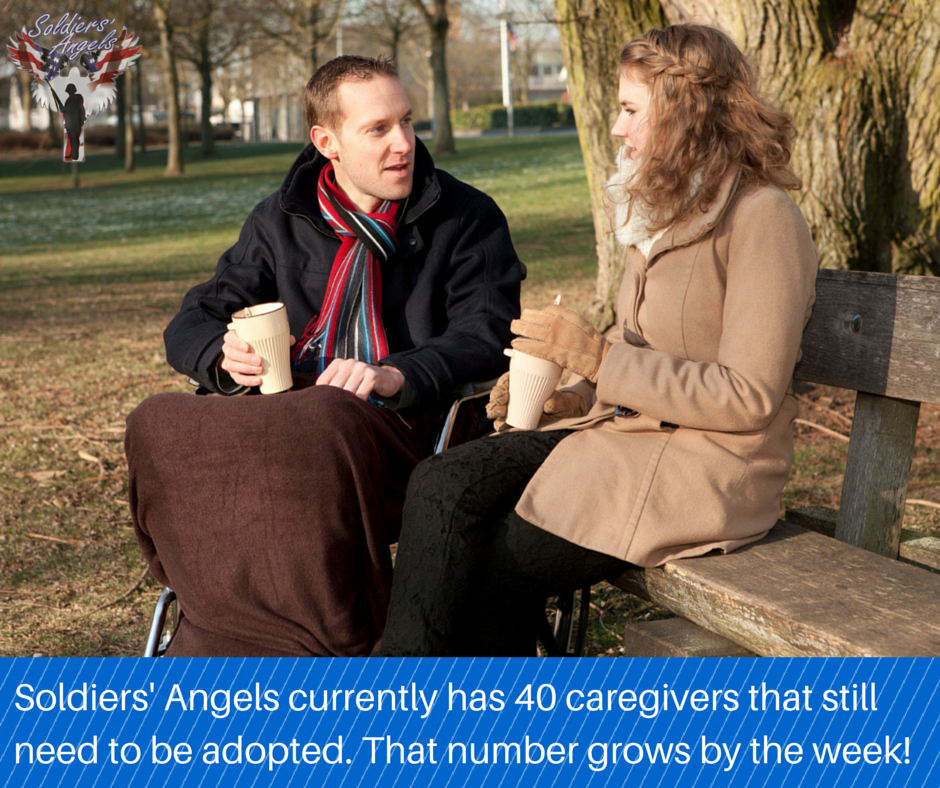 As important as it is to honor and support our military heroes, there is another group who needs our support as well: the caregivers of our wounded, injured or ill military heroes.
Here are some stats from Rand.org that might surprise you:
There are an estimated 5.5 million military caregivers in the United States. Of these, 1.1 million (19.6 percent) are caring for post-9/11 veterans.
Post-9/11 military caregivers typically help those for whom they are caring cope with stressful situations or other emotional and behavioral challenges.
Military caregivers experience more health problems, face greater strains in family relationships, and have more workplace issues than non-caregivers.
Seventeen percent of civilian caregivers reported spending more than 40 hours per week providing care (8 percent reported spending more than 80 hours per week); 12 percent of post-9/11 military caregivers and 10 percent of pre-9/11 military caregivers spent more than 40 hours per week.
It is for these reasons any many more that Soldiers' Angels has a team of angels who helps support female military caregivers. The team is called Women of Valor. This team provides support to female caregivers of Post 9-11 wounded, ill and injured service members.
Caregivers tend to give so much of their time caring for others that they neglect to care for themselves. Our team focuses on providing self-care and educational support as well as making sure they feel pampered and loved.
How the program works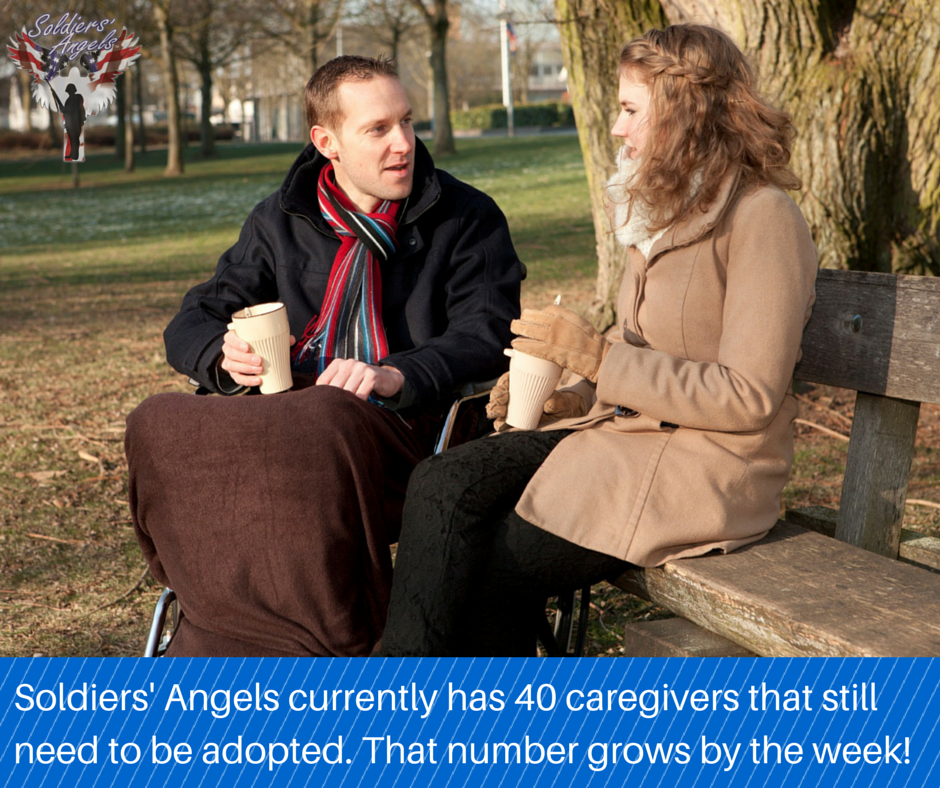 Once a female caregiver registers for our program, they are vetted to ensure eligibility and then approved for adoption. Each female caregiver is matched with a Verified Angel on this team. The matched Angel provides year round support to their assigned caregiver, with an emphasis on major holidays that might be major stressors for caregivers – Mother's Day, Valentine's Day, Christmas, their anniversary and birthday. Whether it's packages, educational materials, homemade gifts or cards, our caregivers are always grateful for the support they receive from their angel.
"Barbara is such a sweet and caring lady. I have received one of the Mary kay products, but I haven't had a chance to use it yet. This program is so great because there is someone who cares and I am able to talk to." -Heather
Women of Valor Recent Projects
Our team is always looking for creative ways to make sure our females feel supported. Our most recent group project was our Mother's Day collaboration with the Cards Plus Team so that every caregiver who is a mom received a card for Mother's Day. For some of them, that was pretty much the only acknowledgement they received that day.
How you can help
Soldiers' Angels has about 40 caregivers that still need to be adopted and that number grows by the week! We'd love for you to join our team and help support them. To join Soldiers' Angels and participate in the Women of Valor Team click here to get started. If you're already an Angel, log in to your Angel account and join the team.
---