PTSD Through The Eyes Of A Caregiver
June 24, 2021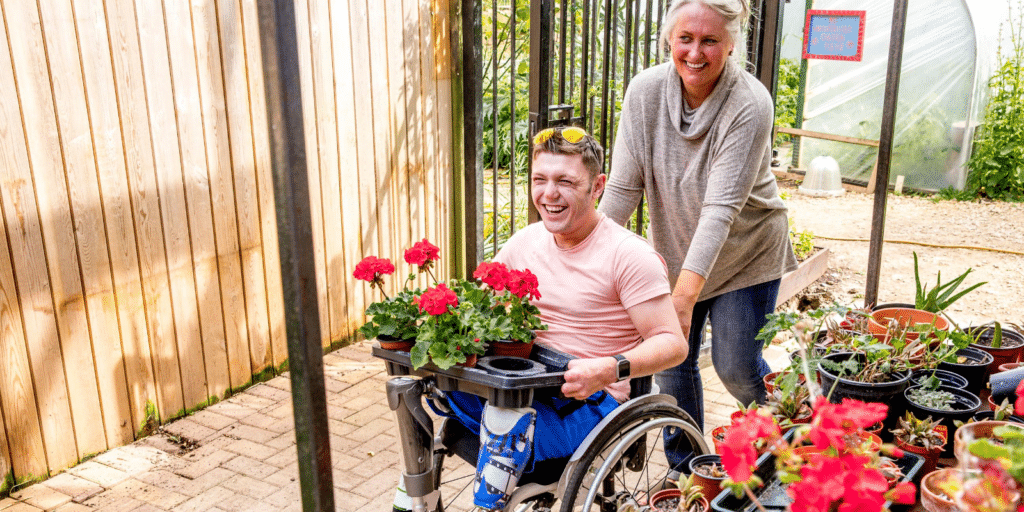 Many of our nation's service members who see combat come home with scars. Some scars are visible and others are not. Being deployed in a combat zone is an experience most would not understand unless they've been there. Navigating and readjusting to civilian life is hard enough, but doing it with Post Traumatic Stress Disorder (PTSD) makes it even harder. It's not just hard on service members, it's a long, tough road for their families as well – especially military spouses who have no other option but to become caregivers for their wounded spouse.
Caregiving is hard. It takes an emotional and physical toll and places unique challenges on family dynamics. In some cases, caregiving for someone with PTSD can cause PTSD for the caregiver. One of the ways we support military families, specifically female caregivers of Post 9/11 wounded, ill, and injured service members and veterans, is through our Women of Valor Team.
Caregivers often put their own health and wellness second to the health and wellness of the person they are caring for. Because of this, Soldiers' Angels felt it was critical to provide caregivers with a more accessible option for healthcare— telehealth. Caregivers supported by the Soldiers' Angels Women of Valor program are provided with complimentary telemedicine, telecounseling, and telepsychiatry services.
In addition, the Women of Valor program focuses on supporting female military caregivers as a shoulder to lean on and a source of friendship. Utilizing our large, nationwide network of volunteers, we are able to do this through letter writing and sending small gifts that are meant to bring joy or encourage self-care.
Caring for a spouse with PTSD is hard, so we asked some of our Women of Valor caregivers to share their experiences and tips with readers to raise awareness.
Caregiver Jennifer
"Caring for someone with PTSD is a wild ride. Many do not realize that PTSD is not a one-size-fits-all when it comes to treatment as well as symptoms. Sadly, I see PTSD used as an excuse for bad behavior such as both physical and verbal abuse. I personally had trouble finding providers that would agree that PTSD is not an excuse for bad behavior. I butted heads with more than one. Every day is different. We have learned as a family to go with the flow. When he is having very bad days mostly around anniversary dates I have him talk with fellow veterans as well as his fallen buddies' family. Other bad days it is redirecting his attention. For him, hanging out with our many animals helps. Staying on a more consistent sleep schedule also helps. I am not talking about being in bed by 9 awake by 6. It is following whatever schedule works for the veteran. At one point he was going to sleep at 4am waking at 2pm. It worked for him at that moment. Now he has added THC gummies being that they are legal here. He goes to sleep much earlier and wakes earlier. It is what works for him. Luckily his medical provider is supportive of this.
Getting help for yourself is just as important as getting help for a veteran with PTSD. Give an hour is a resource I have used not only for myself but also for our kids. As well as sending our kids to Camp Corral. They enjoy a week where they don't have to explain PTSD. The book "Why Is Dad So Mad" helped explain PTSD not only to our kids but also to many adults that just thought it meant he was going to explode one day and kill everyone around him. Really it is learning what the individual PTSD symptoms are for that person and working from there. Don't let them try and say that this treatment worked for someone else so it will work for you and if it does you just aren't trying hard enough."
Caregiver Christina
"Allen served in Afghanistan in 2006 with the Army National Guard. PTSD isn't cut and dry and it doesn't just affect the Veteran. PTSD affects the whole family. When you care for someone with PTSD you never know what to expect. Your plans can change in a blink of an eye. Depression and anxiety can be overwhelming. Children often grow up before their time and become secondary Caregivers and deal with secondary PTS. PTS is a horrid invisible wound that impacts everyone. It can tear apart families. It's a struggle every day."
Caregiver Naomi
"I met my husband when he only had 6 months left of active duty. He nor I had any idea of what was to come in the next few years! His memory got increasingly worse, he came unable to handle any stress at all, and he began having thoughts of suicide. What I wish people knew is that veterans with PTSD and their loved ones often become very isolated because people do not understand. Everyone supports the service member, but it is harder to get support for someone who is no longer actively serving. But, once I began reaching out for support, I found an entire community willing to be a part of my care team! In 2020 we faced our biggest mental health challenge yet, and I began searching furiously for help. One of the biggest pieces of support I found came from Healing4Heroes – a service dog organization in Georgia. He received a service dog, and things have just gotten better since then. When we found Soldiers' Angels, I requested cards for him just as a thank you for his service. When they started arriving, he would take the cards in his office and read them alone. Sometimes when he finally was ready for us to see the cards, he would have tears down his face. I don't think anyone had thanked him since he left the service. THANK YOU for all you do and all you have done for our family! I am happy to be giving back now that we are stable by volunteering with Soldiers' Angels myself!"
As you can see, living with and caring for someone with PTSD can be rough. It's all about taking it one day at a time together. This is why it's so important to support military caregivers – the unsung heroes of our nation's military conflicts. If you or someone you know suffers from PTSD, help is only a call away. Learn more about your options here. Learn more about the Women of Valor team here.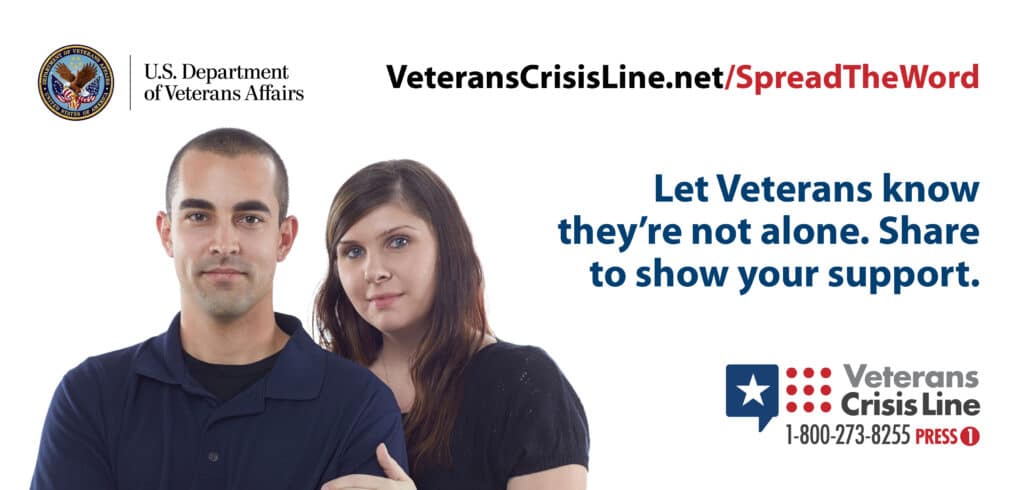 ---