Baking For Troops On World Baking Day
May 13, 2021
Did you know that there's a Worldwide Holiday dedicated to baking for others? World Baking Day is celebrated May 17 and was founded to inspire people all over the world to bake treats for others to show you care. Everyone knows homemade treats are the best kinds of treats – especially our Angel Bakers!
Baking blends creativity with precision and is no small feat, which is why it means that much more when you receive a home-baked good from a loved one. It's the whole reason our Angel Baker Team exists; to send extra special love via treats to deployed service members who are celebrating a Birthday or need a boost in morale. Since it's World Baking Day, we thought we'd spotlight one of our very talented Angel Bakers.
Meet Angel Shelley Kalfas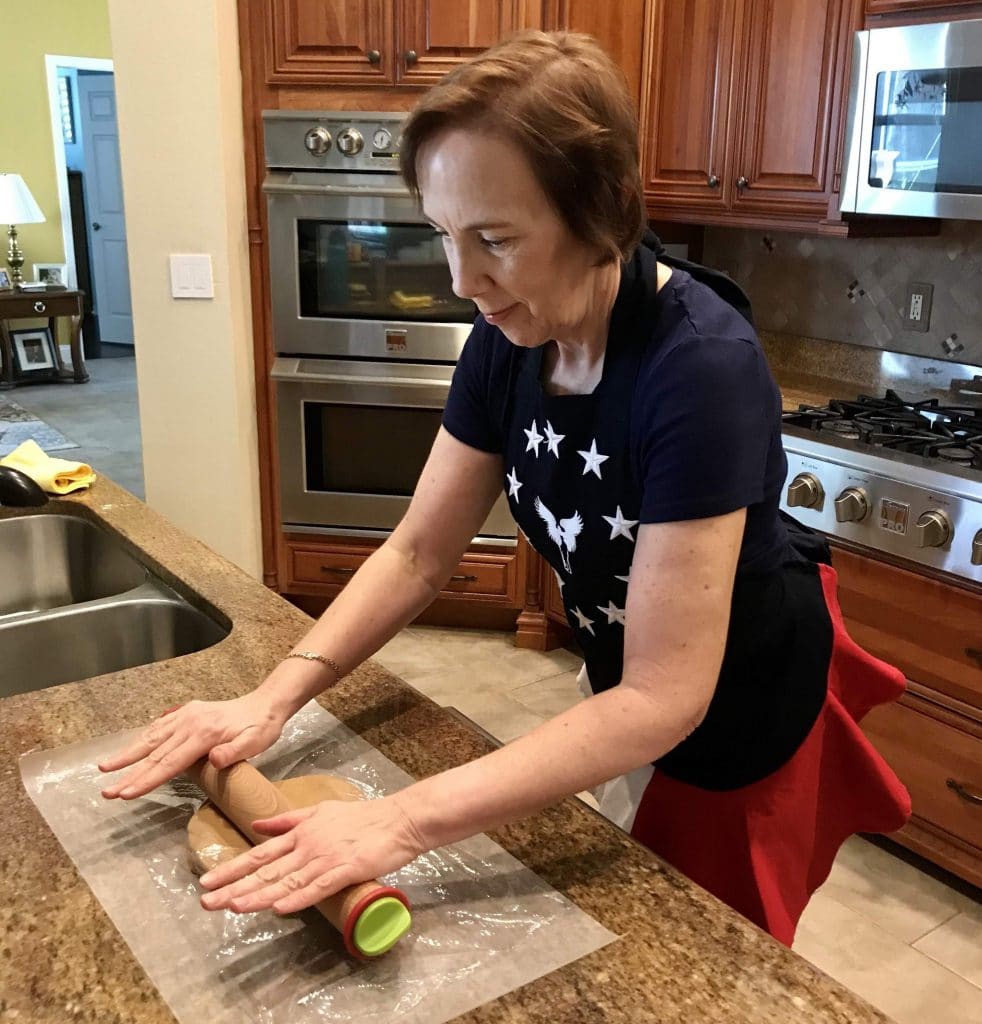 Shelley has been an Angel Baker since January 2019. She is one of the most creative cookie makers we know, baking brightly frosted cookies for the troops throughout the year. Halloween, Easter, Christmas… there's no holiday theme off the table for her! Here's a little bit more about her and why she joined Soldiers' Angels.
How did you get involved with Soldiers' Angels
"After I retired, I was looking for involvement in a charitable organization that aligned with my passions. My research led me to Soldiers' Angels. My father had served proudly in the Navy, and so this is a way for me to honor his memory. I love it because there are so many ways to share your time and talents for a good cause."
Which teams are you on?
"I am on the Angel Bakers and Cards Plus Team. The Cards Plus Team is another way for me to honor my Dad's memory. He had a lifelong photography hobby, and he shared his photography in cards that he sent to people from his church. I have used his photography cards to send greetings to the troops and to veterans. I have also in the past been on the Deployed Adoptions Team."
Why do you love baking for our troops?
"I love to bake for others, and it is a small way for me to be able to support and thank those who support and sacrifice for us. I love the emails, greeting cards, postcards, and photos I have received. It is never expected, but always so special to hear from the troops. The biggest surprise was a phone call I received from a service member in Iraq."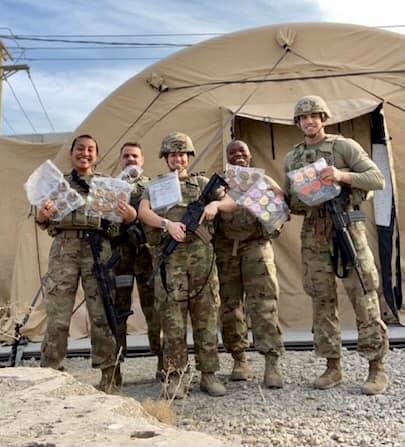 What are some of your favorite recipes?
"I love trying new recipes, but my tried and true ones are brownies, chocolate chip cookies, and snickerdoodles. I also enjoy getting a little creative by making theme boxes with decorated royal icing sugar cookies."
Here are some of the amazing creations she has shipped over the years.
---