Celebrating MLK Day Through Service
This year, celebrate MLK Day of Service: a day on, not a day off.
January 16, 2020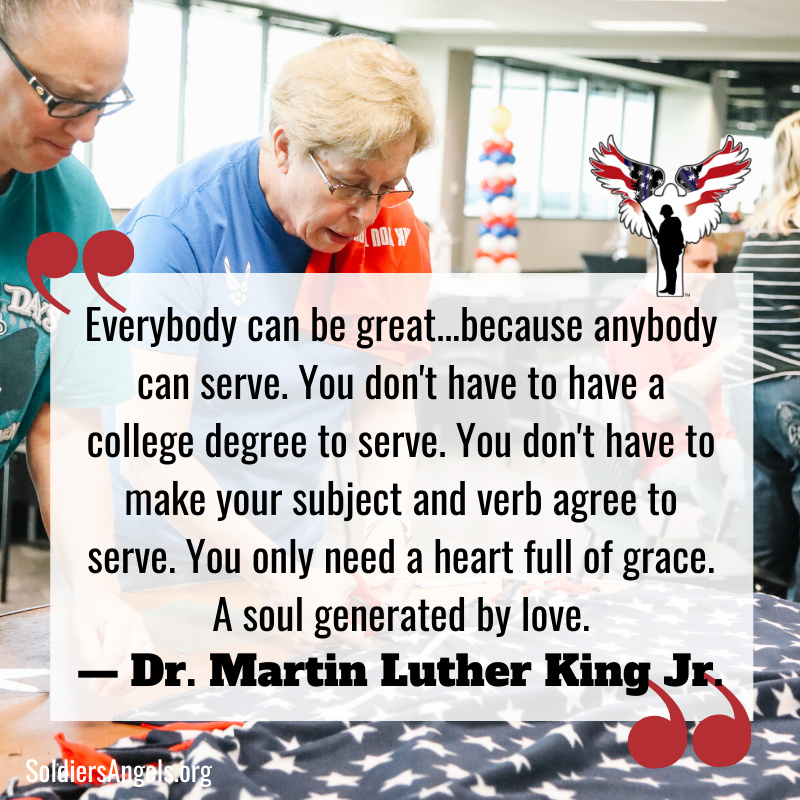 For most people in the U.S., Martin Luther King Jr. Day is a day off usually spent with family or friends. The holiday was established in 1986 (after 15 years of pushing for it) to honor the man who did so much for civil rights and whose accomplishments continue to inspire generations of Americans.
Rather than firing up the barbecue or heading out of town, there is a movement that is inspiring people to celebrate MLK the way he would – through service to your community. The movement, called "MLK Day of Service," was started by the Corporation for National and Community Service (CNCS). Each year they encourage citizens to reach out to nonprofit organizations within their community and volunteer.
If CNCS doesn't sound familiar, their program AmeriCorps probably rings a bell. CNCS engages millions of Americans in national service through AmeriCorps, Senior Corps, and the Volunteer Generation Fund. We are proud to say that we've had a number of interns through their AmeriCorp program!
Why Volunteer?
According to AmeriCorps, volunteers are 27 percent more likely to find a job after being out of work. For seniors, volunteerism not only gives them a sense of purpose but can improve health and wellbeing after just one year of involvement. Volunteerism strengthens the health of your community by bringing people together to work towards a common good. It also helps build your network of like-minded people while exposing you to different viewpoints and perspectives.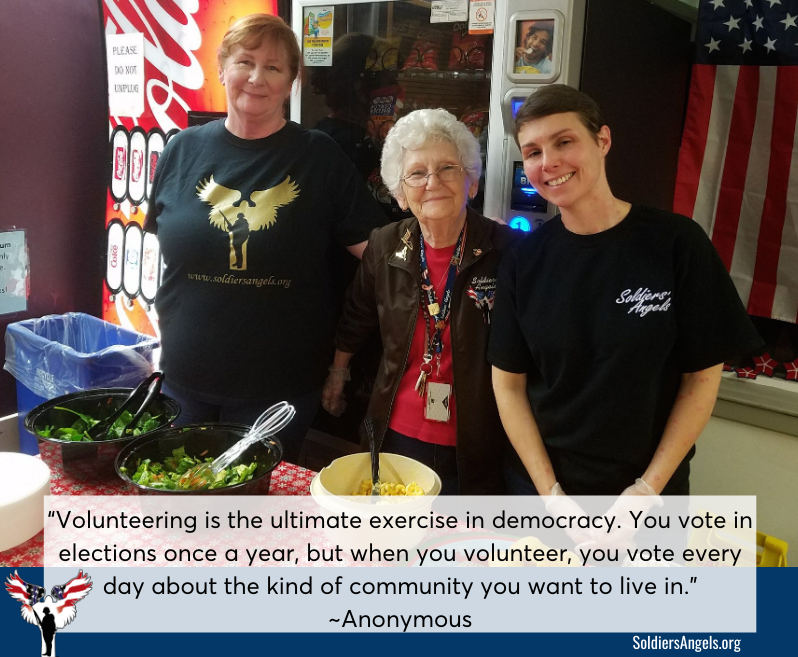 How to Volunteer with Soldiers' Angels
Soldiers' Angels has a number of different opportunities for volunteering. For those who live in one of our service areas, the majority of our volunteer work occurs within VA Hospitals. Volunteers visit with ill or injured service members or veterans, host events for veteran patients, distribute care and comfort products and more. In select markets, we also seek volunteers to help with the monthly Soldiers' Angels Veteran Mobile Food Distribution which provides supplemental food assistance to over 200 veteran families per location, per month.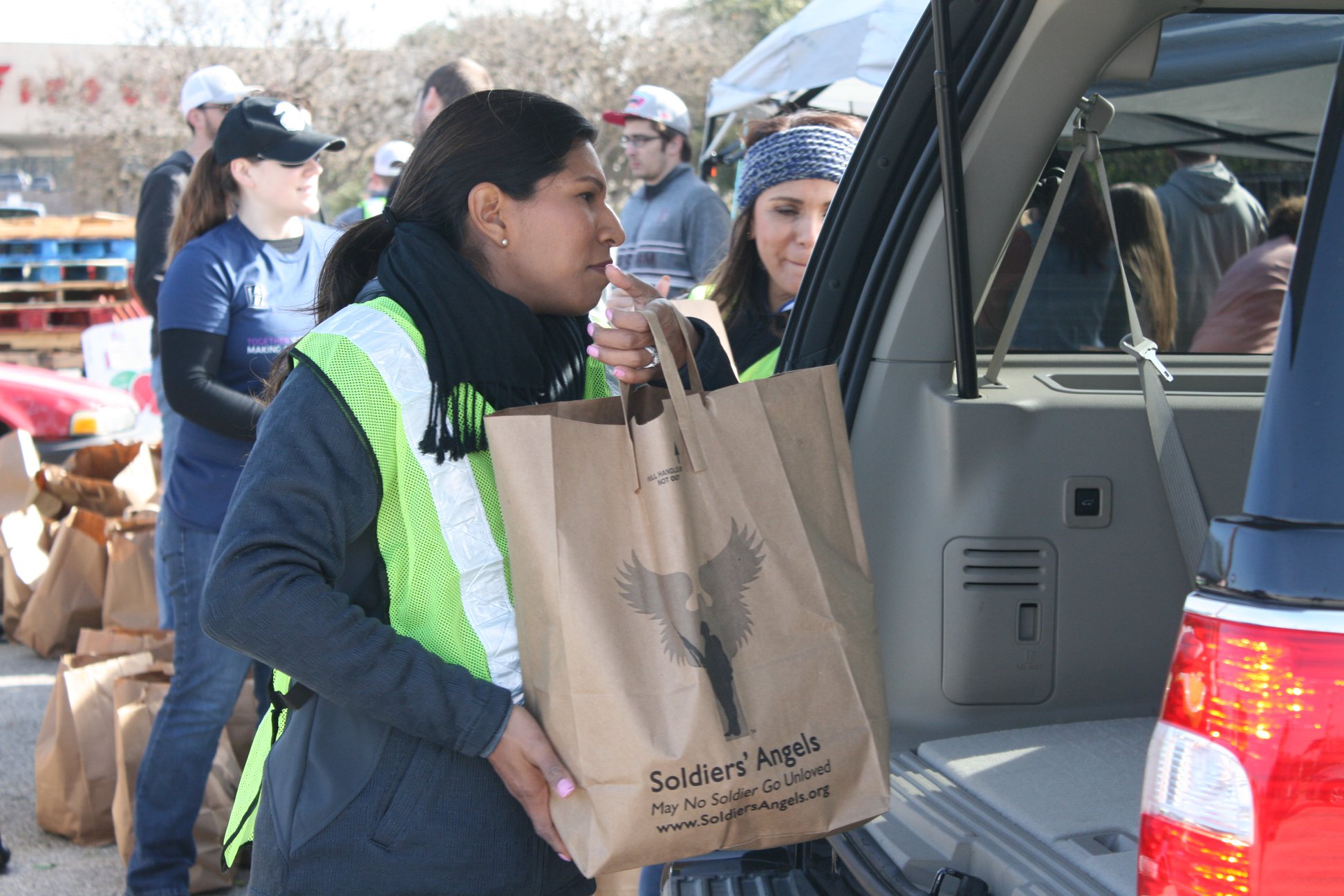 For those who would rather serve deployed service members, military caregivers, or Chaplains, we have several different virtual teams who do everything from letter writing to sending care packages, sewing, baking and more! Since the team opportunities are virtual, there is no need for you to even leave your house in order to give back! You volunteer when it's convenient for you at any location around the world. (That's right, we have virtual Angels from all around the globe giving back to American troops! At last count, we had Angel volunteers registered in 26 countries!!) If you're looking for a way to give back on a regular basis, we would love if you'd join us!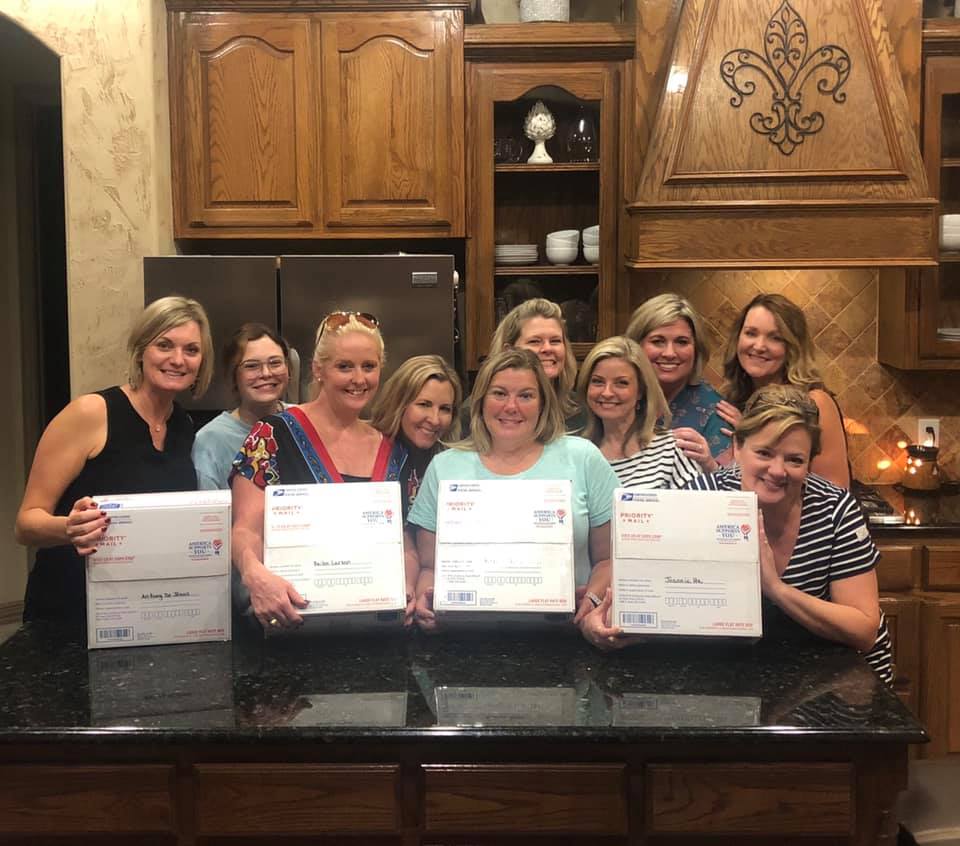 If you're looking for a simple and easy way to give back, we have two great programs running:
Valentines for Veterans – a program that collects Valentines Day cards with notes of encouragement and gratitude for Veterans and deployed service members.

Go Camo Campaign – a campaign to help send supplies to the deployed service members registered to receive support as well as Chaplains who may request multiple care packages that will support entire units.
You can also check out our events calendar to see if there are any opportunities in your area to volunteer.
However you choose to celebrate MLK Day, be sure you make a point to honor the man it was created for – Dr. Martin Luther King Jr.
---