Stories from the Holiday Season
January 26, 2023
The 2022 holiday season may be over, but we are still basking in the stories, photos, and videos coming in from supporters, as well as Service Members, Veterans, and Military Families they supported. From Holiday Stockings for Heroes to Adopt A Family to our monthly Veteran Food Distributions, our hearts are full from the love and support that came through in multiple ways. Here are just a few successes from the season.
Holiday Stockings for Heroes
We set the bar high this year. Our goal was to collect 40,000 stockings to distribute to deployed Service Members and Veterans and thanks to our incredible supporters, we exceeded our goal! The stockings were shared with deployed Service Members, active duty Service Members, National Guard, Reserves, and Veterans to provide a much-needed holiday morale boost. Here are some of the photos from this year's campaign.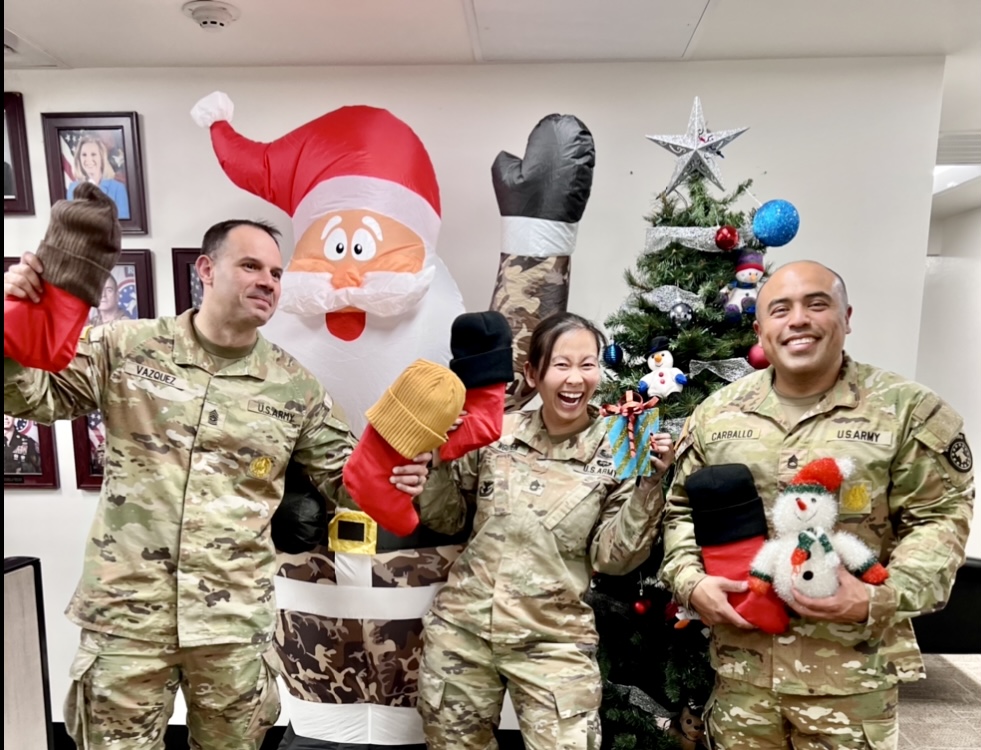 Adopt-A-Family
We had a big list of families in need of holiday support in 2022, and our supporters really came through. Thanks to corporate partners, Angels, and civic groups, we supported dozens of families with gifts for their children and gift cards for their holiday meals.
"No words can express how I feel knowing Christmas this year will be ok for my children. It's been a very rough year for us and this helps us end the year with great happiness. Thank you for what you have done for us and what you do for others. We were truly blessed this Christmas and I wish you all great many blessings your way. God bless you and Merry Christmas!!! From me and my children!" – Military family supported by Adopt-A-Family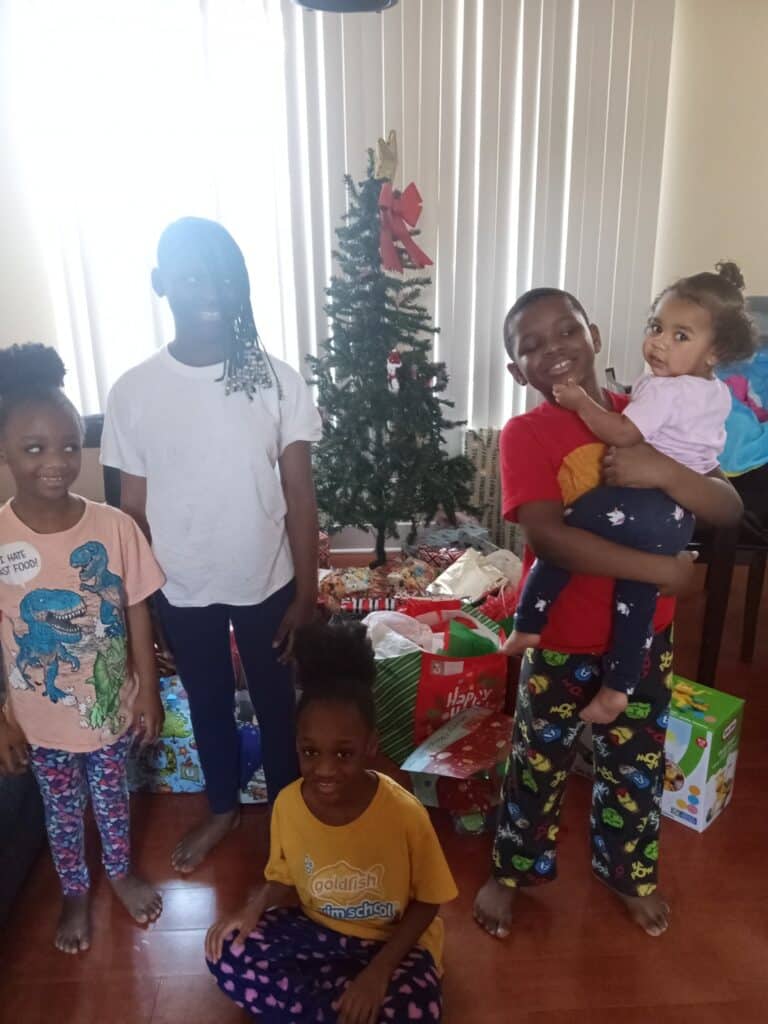 Special shoutout to TCC Gives, who supported Adopt-A-Family for the second year in a row. Through their Veterans Rock Community Event, they adopted 25 military families across the country. Here's a cute video they made recapping their efforts.
Santa Sightings
Spreading holiday cheer goes beyond holiday programs. This year we had 6 Santa sightings across the country! Santa and the Grinch were sighted together at the Orlando Veteran Food Distribution, Santa made his way to the Cincinnati VA to help volunteers hand out blankets to Veteran patients from this year's Blanket Drive; TWO Santas and The Grinch visited the San Antonio Veteran Food Distribution; Santa helped Soldiers' Angels volunteers hand out stuffed holiday stockings to Veterans at the Detroit Veteran Food Distribution; and finally, he grabbed Mrs. Clause and headed to sunny California to share some stockings at the Bell Army Reserve Base.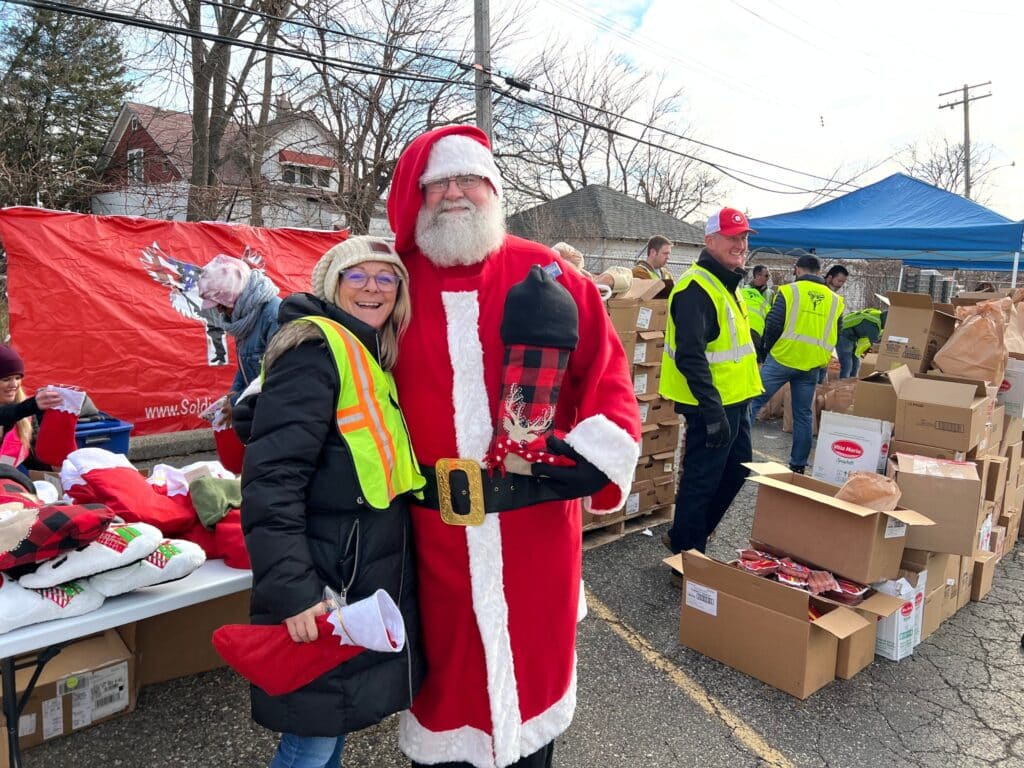 Sharing a meal with strangers
Christmas morning is a time many of us spend with our families, friends, or loved ones. But Soldiers' Angels volunteer, Deb, decided to share the Christmas love with at-risk and homeless Veterans. Deb is Soldiers' Angels VA Representative for Washington DC. She organized and hosted a Holiday Dinner on December 23, as well as a Christmas Breakfast on December 25, at Access Housing in DC. The event provided a delicious meal as well as gift bags to attending at-risk and homeless Veterans.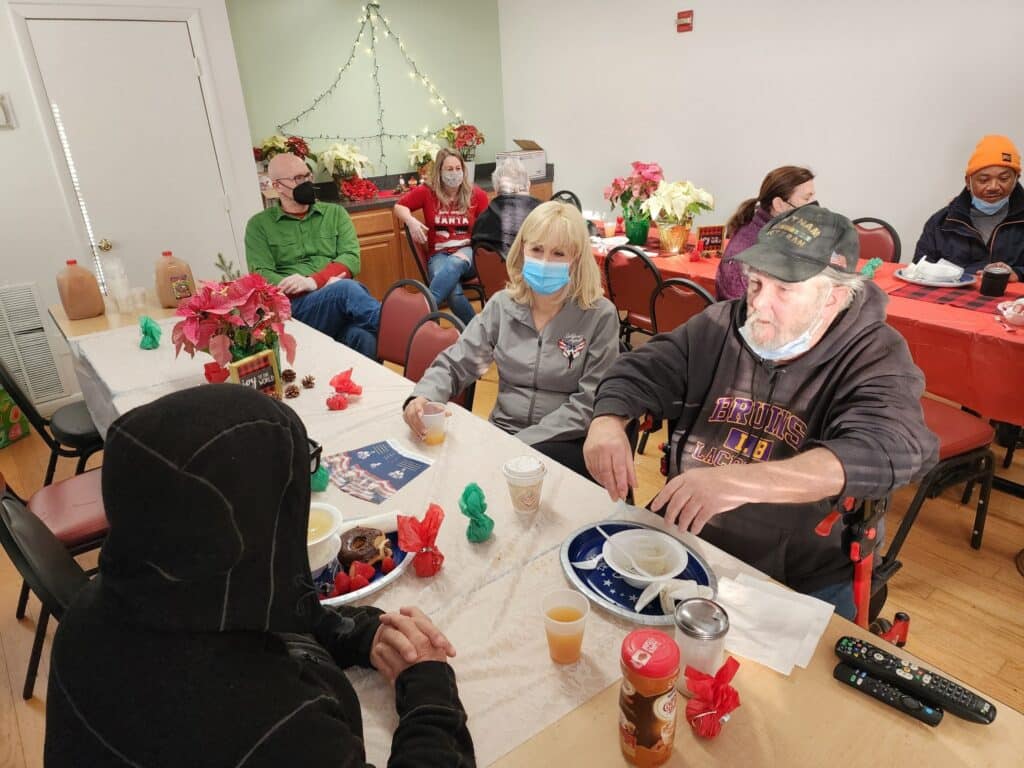 Angel invitation
When Angel Jessica found out one of the service members she used to support was close to her hometown and not able to see family on Christmas, she swooped in and invited him to her celebration. Read the full story here.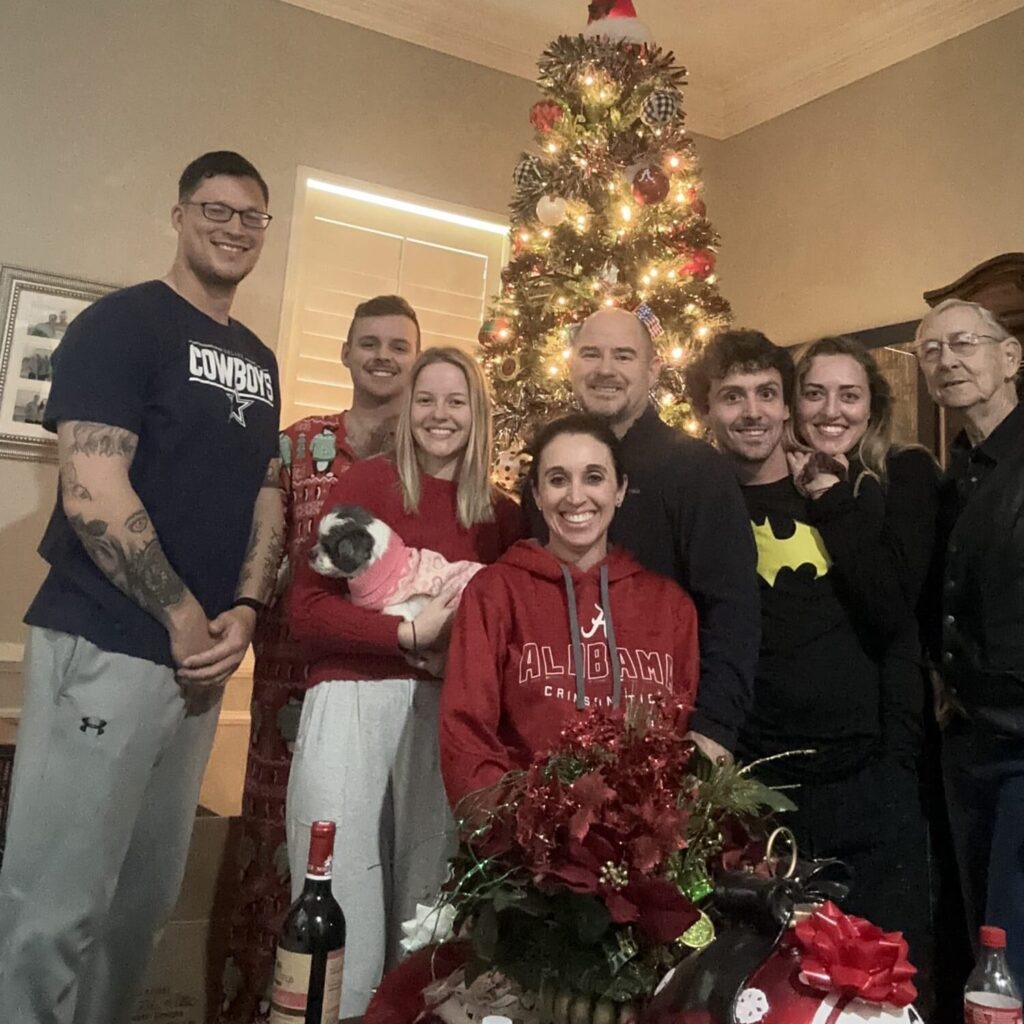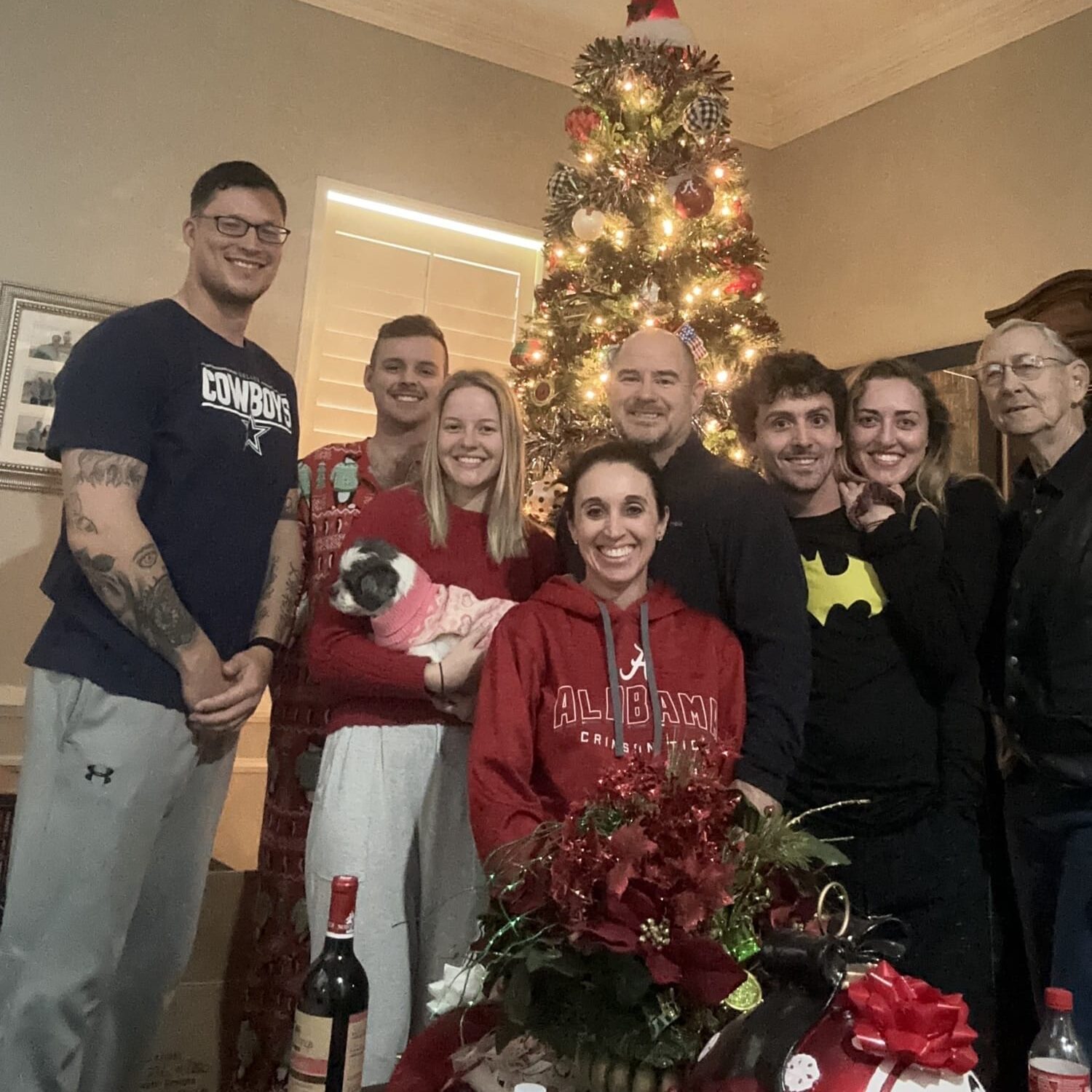 An ugly competition
We can't recap the holiday season without including our Ugly Sweater Competition! This year, we had a deployed Chaplain request ugly sweaters for his holiday party. We had so much fun shopping and sending sweaters overseas and then we got THE BEST photos back! Naturally, we had to compete. Thank you to everyone who took the time to vote in our first ever Stateside vs. Deployed Ugly Sweater Contest! Here's the full story.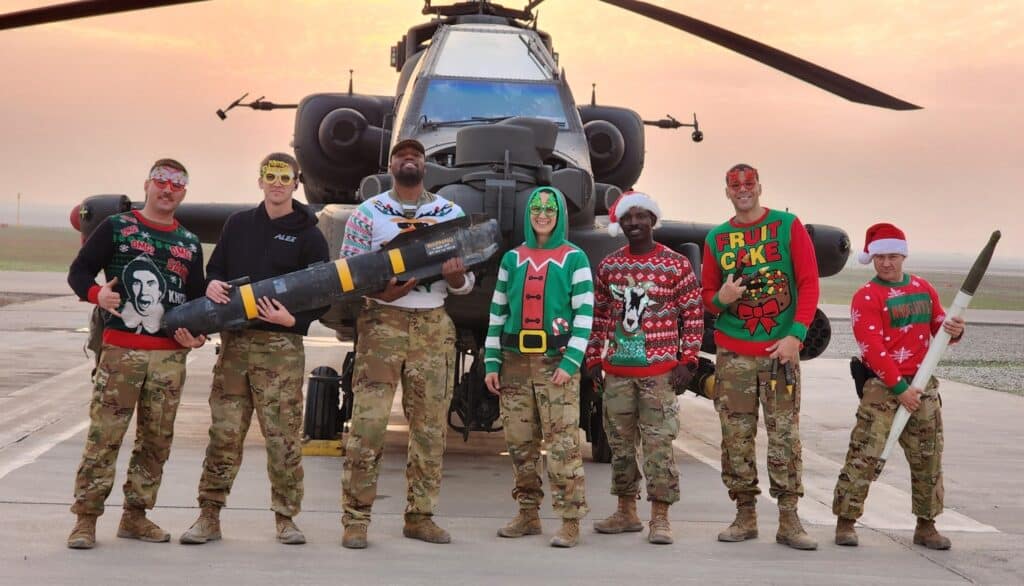 The holiday season may be over, but we have plenty of other ways to show the love in 2023! We're collecting valentines through our Valentines for Veterans campaign and our Warm Feet for Warriors collection drive opens February 1!
---