Adopt-A-Family Holiday Support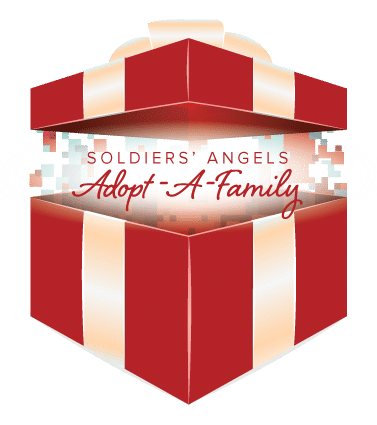 Soldiers' Angels understands the many challenges faced by Military and Veteran families.
Providing a holiday celebration for their children should never be one of them.
The Soldiers' Angels Holiday Adopt-A-Family program helps businesses, organizations, and individuals support qualified Military and Veteran families that could use some help providing a holiday celebration for their families. Eligible families will receive (at minimum) one gift for each child and a grocery gift card to put towards a holiday meal.
How It Works:
Military and Veteran families register with Soldiers' Angels and provide the necessary documentation to validate their service as well as their financial status. Though priority is given to families based on their income, Adopt-a-Family is designed to support all families.
After registration, qualified families are posted for adoption by individuals, organizations, and businesses. Once linked with their family, adopters can view the family's wish list on our database and also contact the family with any questions and/or to arrange shipping/delivery of the gifts.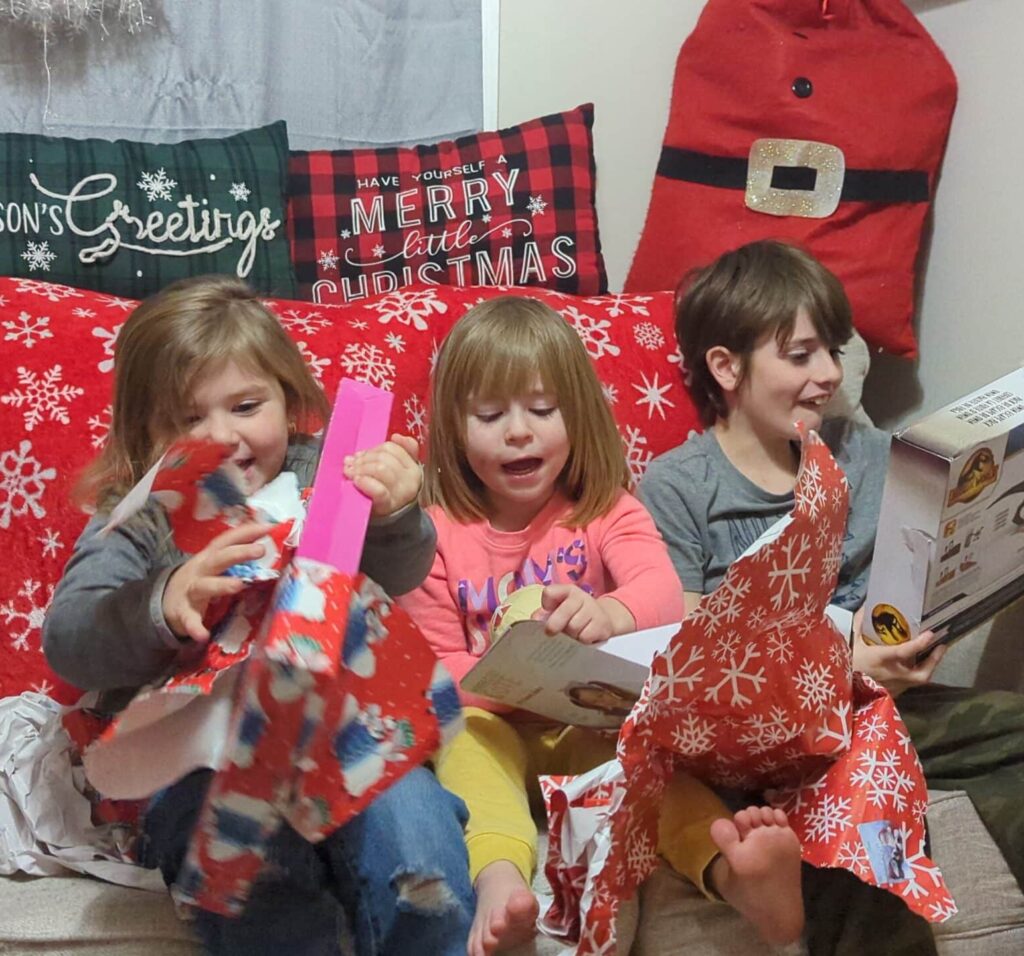 To learn more about this valuable holiday program and how you can register to help or be helped, select one of the following choices:
I am interested in:
11/29/2023 – PLEASE NOTE: Registration for families wishing to receive support is NOW CLOSED. We have reached our capacity of families we are able to support. If you have already submitted your application, but still need to submit paperwork, please upload or email your paperwork as soon as possible! Incomplete applications will not be approved for adoption!! Registration for volunteers is still open.

Looking for support that goes beyond the holiday season? Click the 'Get Support' button to see all of the ways Soldiers' Angels can support you! If you are looking for additional ways to volunteer and support the military community, click 'Volunteer.'