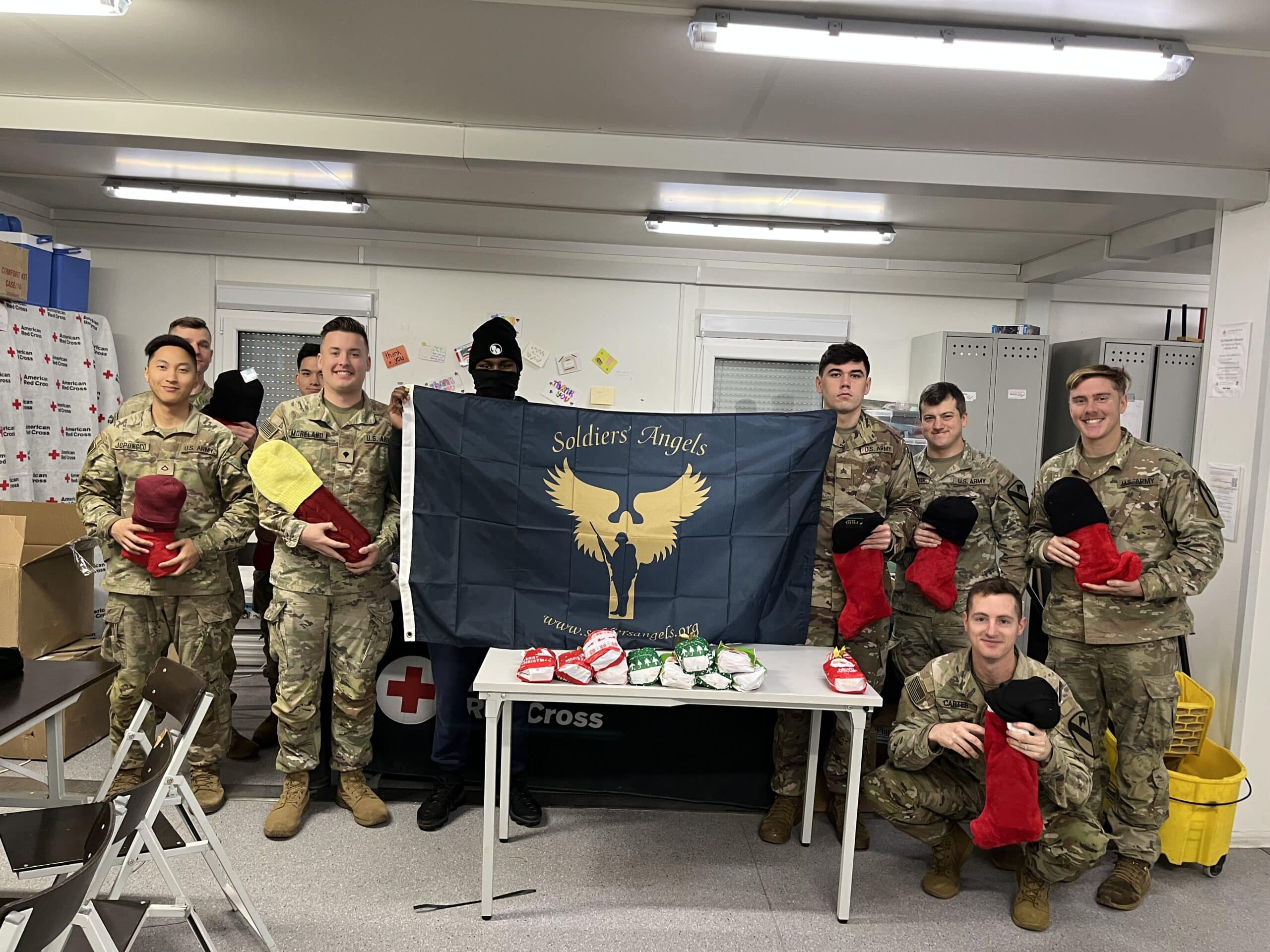 Stockings Pledged of the
40,000 Stocking Goal for 2023!
---
The holiday season can be especially difficult for active duty Service Members, Guard and Reserve members, and Veterans in VA Hospitals.
Let's come together and send them some holiday cheer.
Nothing can replace the sense of being with loved ones during the holidays, but receiving a stuffed holiday stocking will help to brighten the spirits of our Service Members and Veterans. Soldiers' Angels Holiday Stockings for Heroes does just that!
Who can participate?
Anyone can participate! Looking for a new holiday family tradition? Or perhaps a way to engage your employees? Maybe you just need a virtual volunteer activity to keep you busy at home? Either way, Holiday Stockings for Heroes is just what you've been looking for and is great for groups of 1 to 1,000.
Donated stockings will be delivered to Service Members deployed to combat zones or in support of combat operations, active duty installations, Guard/Reserve units, and Veteran patients in VA Hospitals across the country.
What do I do?
It's simple! Collect items from our list of suggested items, stuff them into a holiday stocking, and send or deliver them to the base, unit, deployed Service Member, or VA you will select via Soldiers' Angels new online volunteer portal. This is a new process this year, so don't worry, we will provide you step-by-step instructions on how to select locations in the portal.
If you're coordinating a large group, consider hosting a collection drive for the items you will need. Once you have enough items collected, you and your group can come together in person or virtually and stuff the stockings! You can also make/write a personal card or letter that can be included in the stocking.
Hint: Deployed Service Members love to receive homemade cards/drawings/creations from the kiddos inside their stuffed stockings, so be sure to let them help too! Just NO glitter!!!
No time to pledge stockings this year? Make a donation instead! Your support will help us cover the cost of shipping the stockings across the country and around the world! Give now.
Important Notes About Holiday Stockings for Heroes
Stockings must be sent/delivered to the designated address you selected via the new online profile no later than December 8, 2023. (Don't worry, step-by-step instructions will be provided after registration so you know how to select locations in the portal).
Participants are responsible for all shipping/delivery costs to get the stockings to the address or addresses you will select from the portal. Do not ship your stockings to Soldiers' Angels Headquarters in San Antonio unless you are directed to do so by the coordinator.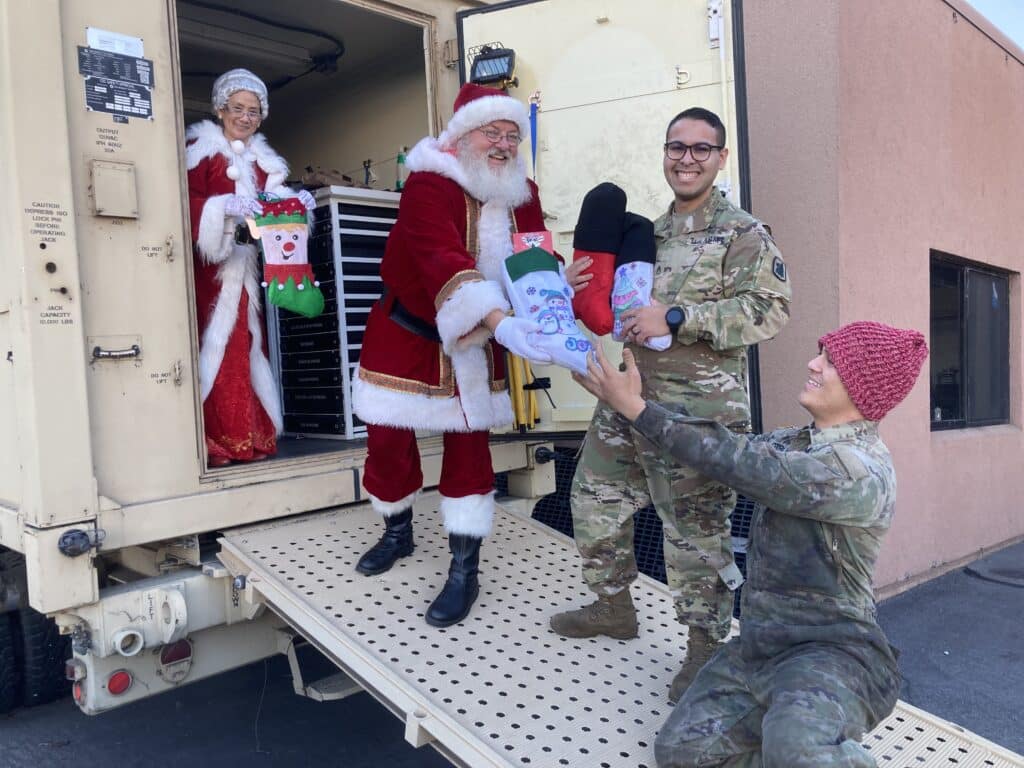 I'm ready to get started with Holiday Stockings! Now what?
That's great! We have some important details we need for you to review on the next page. Then you'll be ready to pledge a number of stockings you would like to commit to donating and start packaging up that holiday cheer!
"To the staff and supporters of Soldiers' Angels – Thank you very much for your thoughtful Christmas stockings. The were a welcomed treat for the Holidays! Semper Fidelis,"

– Maj Joseph, USMCR