A Special Seat at the Christmas Table
January 5, 2023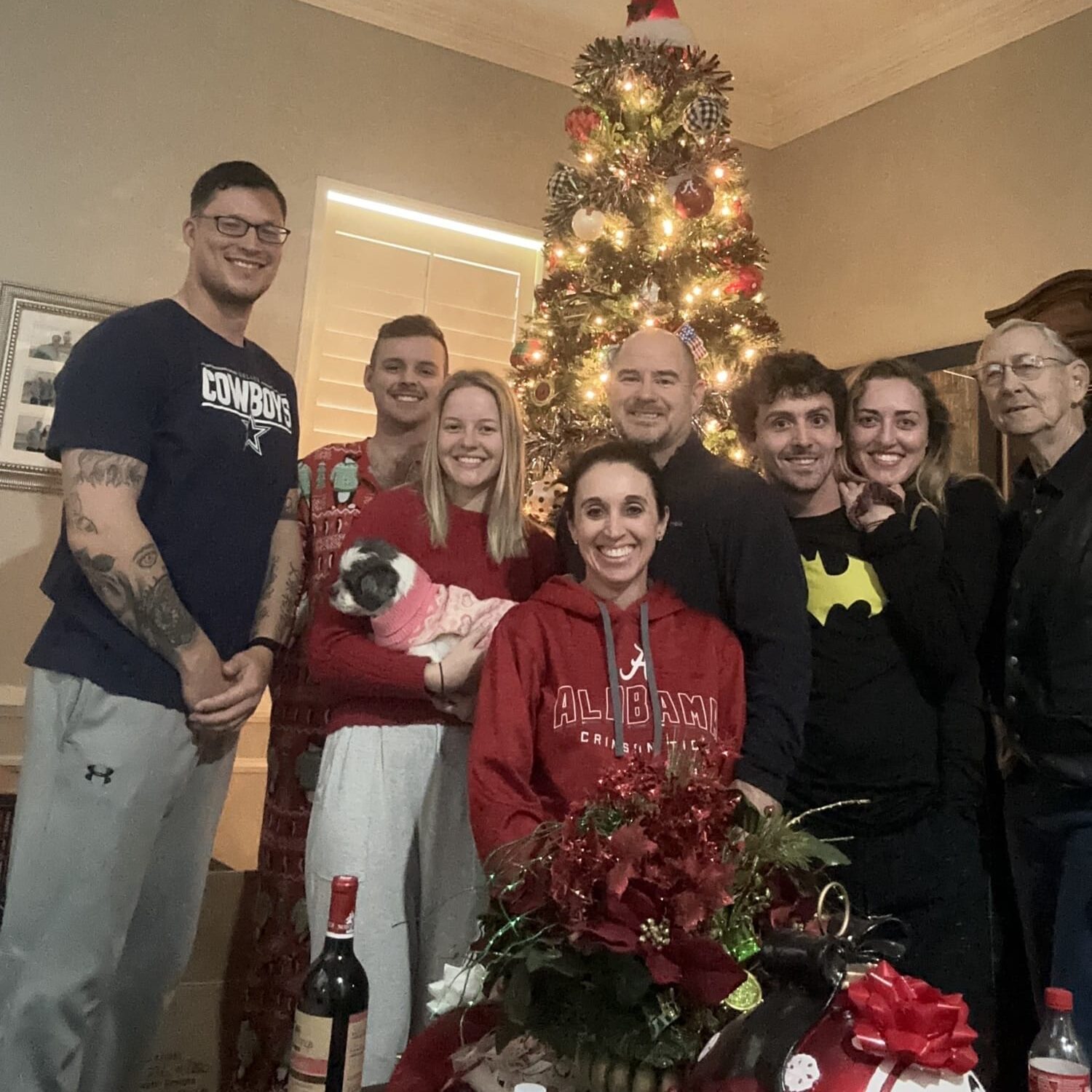 Soldiers' Angels volunteers (aka Angels) are some of the most thoughtful and caring people we know. Every once in a while, we get a glimpse into the depth and breadth of that care that we just have to share. Recently, Angel Jessica reached out to share about a service member she adopted back in 2018 and has since remained in touch.
"I supported this service member as part of the Deployed Adoptions Team back in 2018-19 while he was deployed to Afghanistan. I actually love the story of how I became his Angel. I sent him a letter through the Letter Writing Team first, which he responded to by email – I always put my email address in the letter in case they want to chat. He asked me if I could check on his deployed adoption status as he hadn't heard from anyone yet and desperately needed some snacks. I checked with my team lead and he didn't have an Angel yet, so I grabbed him. It was meant to be!
After he went home, he would reach out on Facebook Messenger about once a year just to say Hi. Back in October, he told me he was moving to a state that was next to the state where we live. I responded back and told him if he ever wanted to see my state, to come down and we would take him around. That is how I found out he wasn't going home for Christmas. I couldn't let him spend the holidays alone. As a three-generation Marine Corps family with everyone home (father-in-law served in Vietnam, Husband in the early 90s, current active duty Son) it was heartwarming to watch them share stories. My father-in-law talked about Vietnam, telling him stories he never shared before. This service member quickly became family. For Christmas Eve we all went Ax throwing and then had a nice dinner."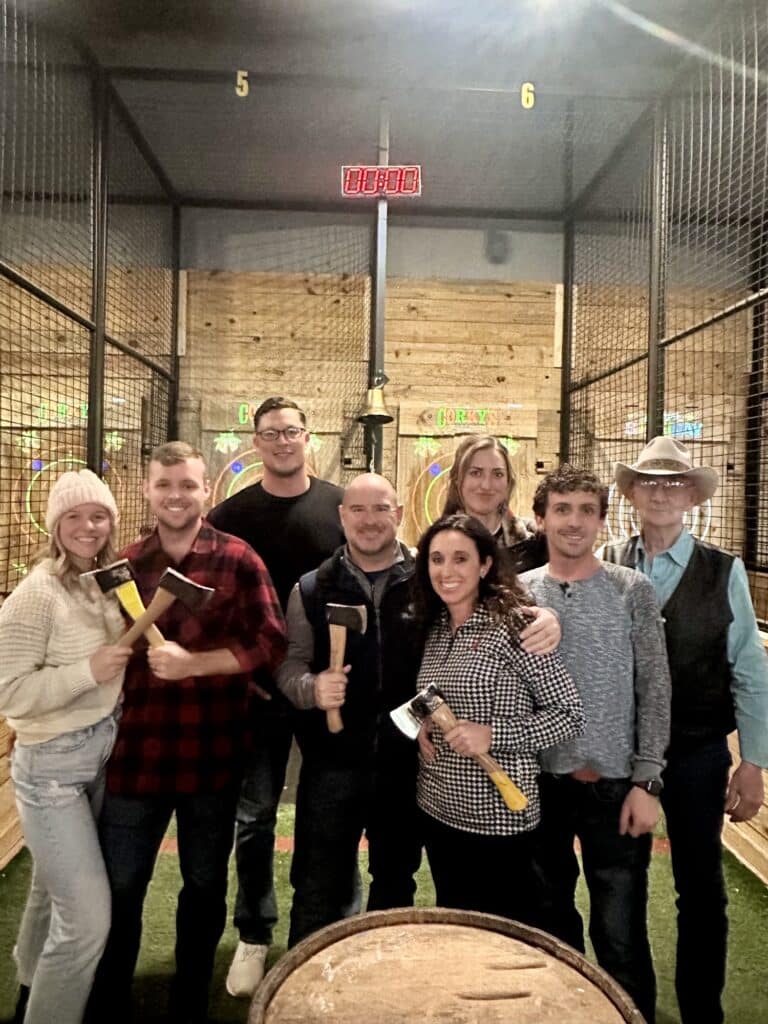 Jessica has been a volunteer Angel since 2017 and we are just so touched that she not only shared this story with us but opened her home to a service member who would have otherwise spent Christmas alone.
If you're looking for a way to make a lasting impression on a service member that is currently deployed, we currently have over 600 deployed service members waiting to be adopted through Soldiers' Angels just like this service member once was! We really need your help to ensure that beautiful memories like this one continue being created between service members and their Angels!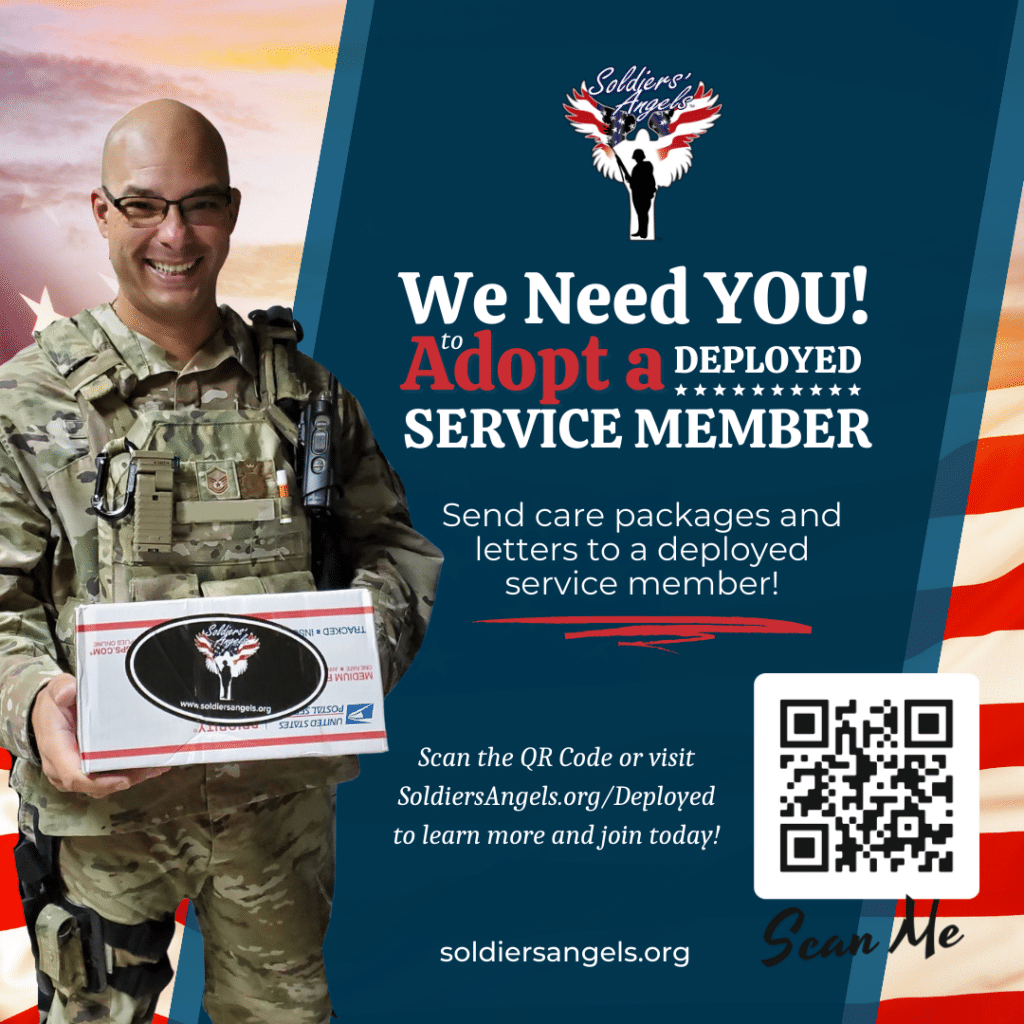 ---