2020: A Year Of Change And Impact
February 5, 2021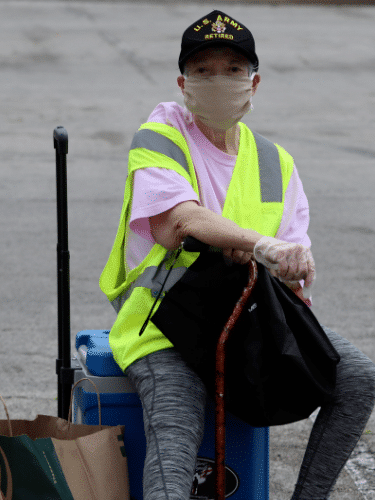 Our organization – like many – faced some major challenges last year. When the pandemic hit, volunteer efforts, donations, and in-person support came to a screeching halt while new and immediate needs for support from service members and veterans were on the rise. We had to change the way we work as a team, the way we fundraise as a non-profit, and our methods of support as a military organization. Despite the setbacks and demands, we are proud of the impact we made in 2020 thanks to the generosity of donors and volunteers and the flexibility of our staff.
"Last year was tough for our organization, just as it was for so many other businesses, organizations, and really everyone in the world. Yet, despite it all, I could not be more proud of the staff and volunteers at Soldiers' Angels. We were faced with some pretty incredible challenges and yet, volunteers, staff, and even donors stepped up and asked 'What can I do to help?' Looking at our 2020 impact, it's apparent that because of those who stepped up, we were still able to maintain our support and even integrate new programs to support COVID needs. Thank you to all who contributed their time, money, and support to Soldiers' Angels. We truly appreciate you."

– Amy Palmer, Soldiers' Angels President and CEO
It was quite the year, and we have the numbers to prove it! Here's a look at our 2020 impact.
Deployed Support
If you think your 2020 was rough, imagine what it would be like to endure the same challenges but overseas and without your family. Oh, and extended deployments due to quarantine requirements. In 2020, we dug deep to support the deployed overseas AND in the states. Not only did we send care packages, baked goods, and letters, we sent masks, cards of support, and hand sanitizer. Here's a look at our Deployed Support numbers (minus the COVID specific support).
In 2020 we …
Sent 92,382 Letters
Sent 29,800 Care Packages
Supported 74 deployed Chaplains to support their deployed units
COVID Support
When the pandemic hit, thousands of National Guard and Reserves were called up to support the COVID-19 response. We support those brave men and women – who risked their health and lives – with Cards of Support, hand sanitizer, masks, treats like popcorn and Girl Scout Cookies, hygiene items, care packages, and Fly Away bags. Read more about our support here.
2020 COVID specific support numbers
465,721 snack and hygiene items
17,269 face masks
413,124 bottles of hand sanitizer
5,979 hot meals delivered to VA Hospital staff
Read more about COVID support here.
Veteran Support
Service members weren't the only ones who struggled during the pandemic, we saw an increase in need for food assistance from the veteran communities we serve. Veterans also faced an increased risk of infection and struggled to get to appointments or make it out due to safety concerns. Veteran patients also had to endure hospital stays with no visitors – including from our team.
COVID safety precautions would not allow us to visit with veteran patients or host events within the VA. We shifted our focus to provide hygiene kits, box lunches, and other giveaway items to VA staff to hand out. We also provided hot meals, masks, and hand sanitizer to VA staff across the country to support their tireless efforts.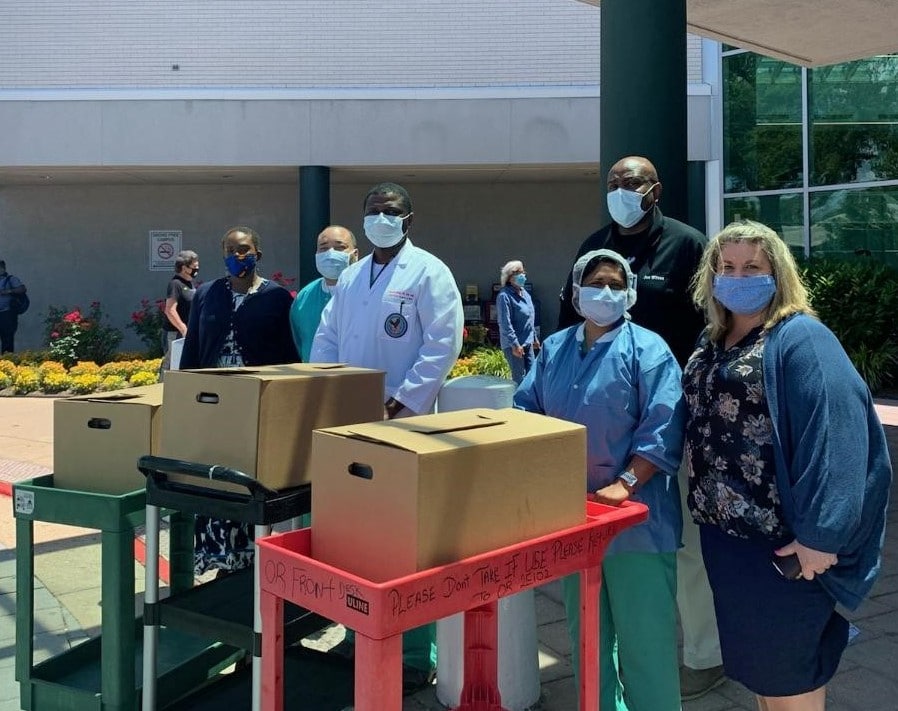 For veterans, we expanded our food distribution efforts, provided transportation to medical appointments, and in some cases made home food deliveries in collaboration with the VA and Meals on Wheels for veterans who could not get out of the house. We provided…
Transportation to/from medical or emergency room visits, or to COVID quarantine housing to 1,600 veterans
Food assistance to 24,007 veteran families in need
Read about how we shifted our veteran support here.
Family Support
Military families faced a lot of uncertainty this year with extended deployments and increased stress around safety, health, and even income. We continued the support them through our Baby Brigade, Women of Valor, and Adopt-A-Family programs. We also launched a new telehealth service for military caregivers in our Women of Valor program. Through this program, caregivers have the option of getting free access to telehealth care for basic services.
2020 Family Support numbers
1355 Baby Boxes
225 Caregivers supported
1494 Families adopted through Adopt-A-Family supporting 4,247 children
In Kind
While some of our in kind support numbers were down this year due to the challenges of the pandemic, we were able to grow some of our donations and add new categories like masks, sanitizers and other COVID specific needs mentioned above. Here's a look at our In-kind donations for 2020
Books-A-Million Coffee: 95,760 Bags
Black Rifle Coffee: 25,920 Bags
Popcorn: 1,286 Pallets
Girl Scout Cookies: 430 Pallets
Holiday Stockings: 29,360
Here's a look at some of the amazing donors who went above and beyond to support deployed service members and veterans in 2020.
Covering our Tushies
Remember the toilet paper shortage of 2020?
It will be hard to forget that one, right?
Well… we didn't forget our sense of humor last year either. In the middle of it all, we found a generous donor who provided us with a pallet of toilet paper for us to giveaway. We launched our "Share the Care" giveaway for one lucky winner. Our winner took 30 rolls for her family and donated the rest to service members and veterans! So as you can see, our 2020 impact included T.P. support for volunteers AND service members.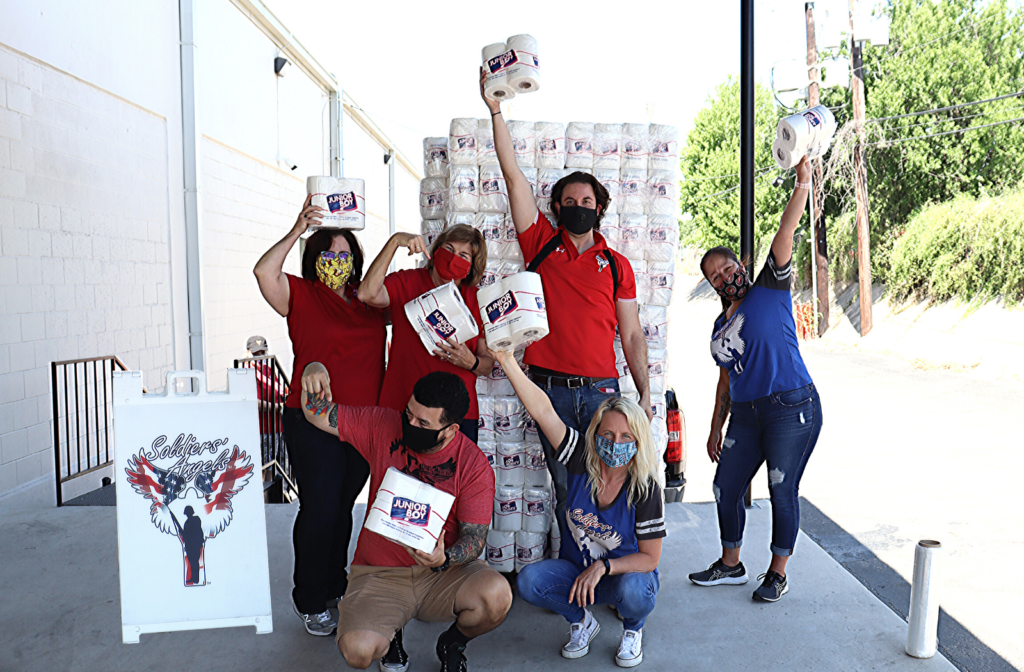 ---