Supporting the National Guard and Reserves at a Critical Time
Thousands of National Guard and Reserves have been called on to support the COVID-19 pandemic response. Here's a look at what they've been doing and how we are supporting them.
May 29, 2020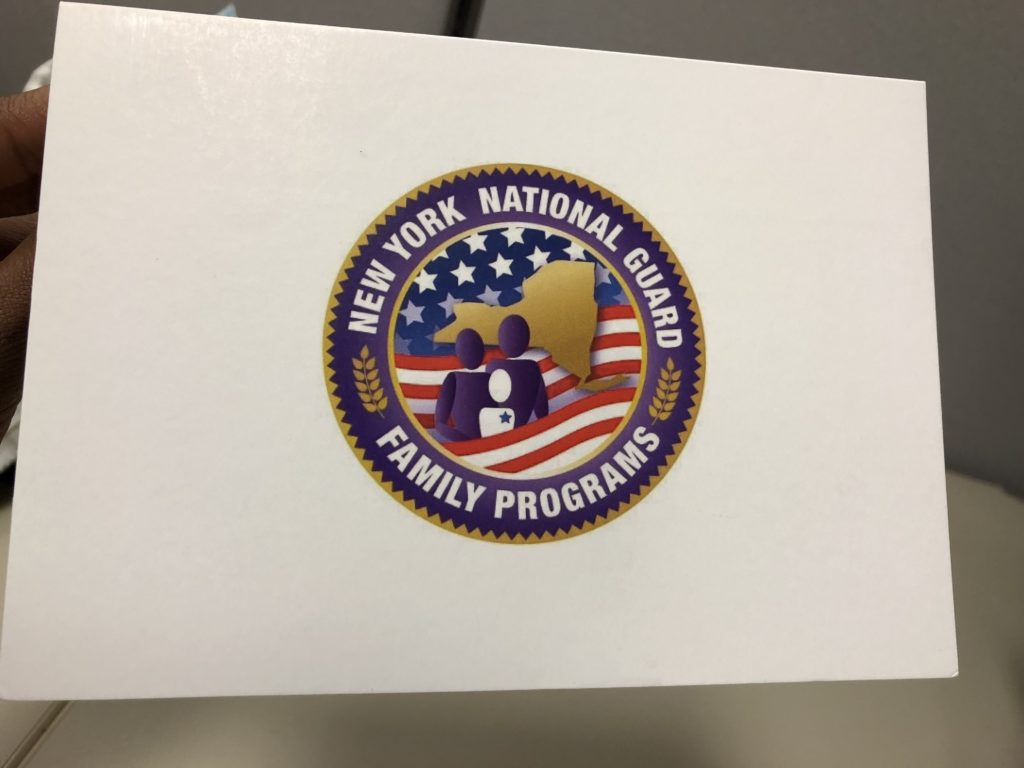 In April of 2020, Governors in all 50 states, the District of Columbia, Puerto Rico, Guam and the U.S. Virgin Islands activated components of their Army and Air National Guard to assist COVID-19 efforts.
The National Guard serves at the command of both their given state, and the federal government. The forces are organized by units based on specific occupational specialties such as combat, medical, security, aviation and engineering. At the state level, governors can call on them to assist in crisis or domestic emergencies. The President can also call them to active duty in times of war or national emergency.
The National Guard has been supporting testing sites, offering medical assistance, helping with transportation and logistics, assisting in state emergency operations centers and call centers, packaging and distributing food and other supplies, and cleaning and disinfecting common areas.
Some specific missions of note taken from Military Times are:
"Task Force Petersen", whose mission is to develop key data systems to forecast and track the availability, procurement, distribution and shortfalls of critical medical supplies throughout West Virginia during the ongoing COVID-19 pandemic.
Serving meals to those experiencing homelessness.
Supporting alternate care facilities in New Mexico to prevent the state from exceeding its medical capacity.
Setting up federal medical shelters to support alternate care facilities.
Staffing state Emergency Operations Centers.
Flying ventilators and other critical equipment to support response efforts in other states.
Providing mortuary affairs assistance as needed with dignity and respect.
Providing transportation and assessment support to healthcare providers.
…And many other critical tasks.
The Reserves are specific to the different branches of the military. They supplement forces in each branch as needed on combat deployments. Each branch has reserve units that are only activated by the Federal Government. In the case of COVID-19, the Army Reserves have also been tapped for support as well. Here's a look at what they've been doing.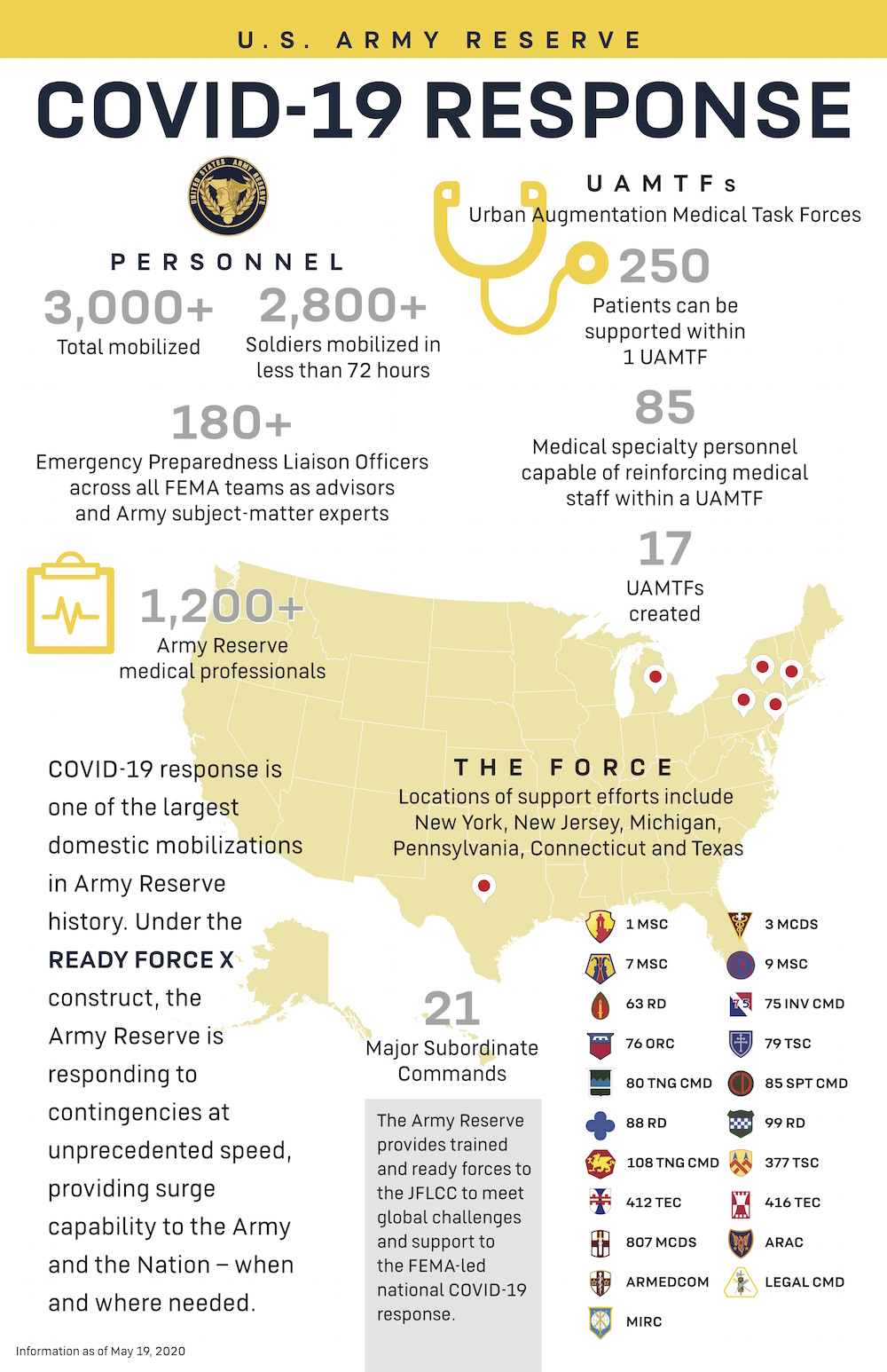 It is estimated that 44,500 troops have been activated domestically, which is why Soldiers' Angels has been supporting these brave men and women – who are on the frontlines during this crisis. So far, our team has shipped the following items to various units across the U.S.
They are loving the support. In fact, here's a thank you card from a service member in the New York Army National Guard.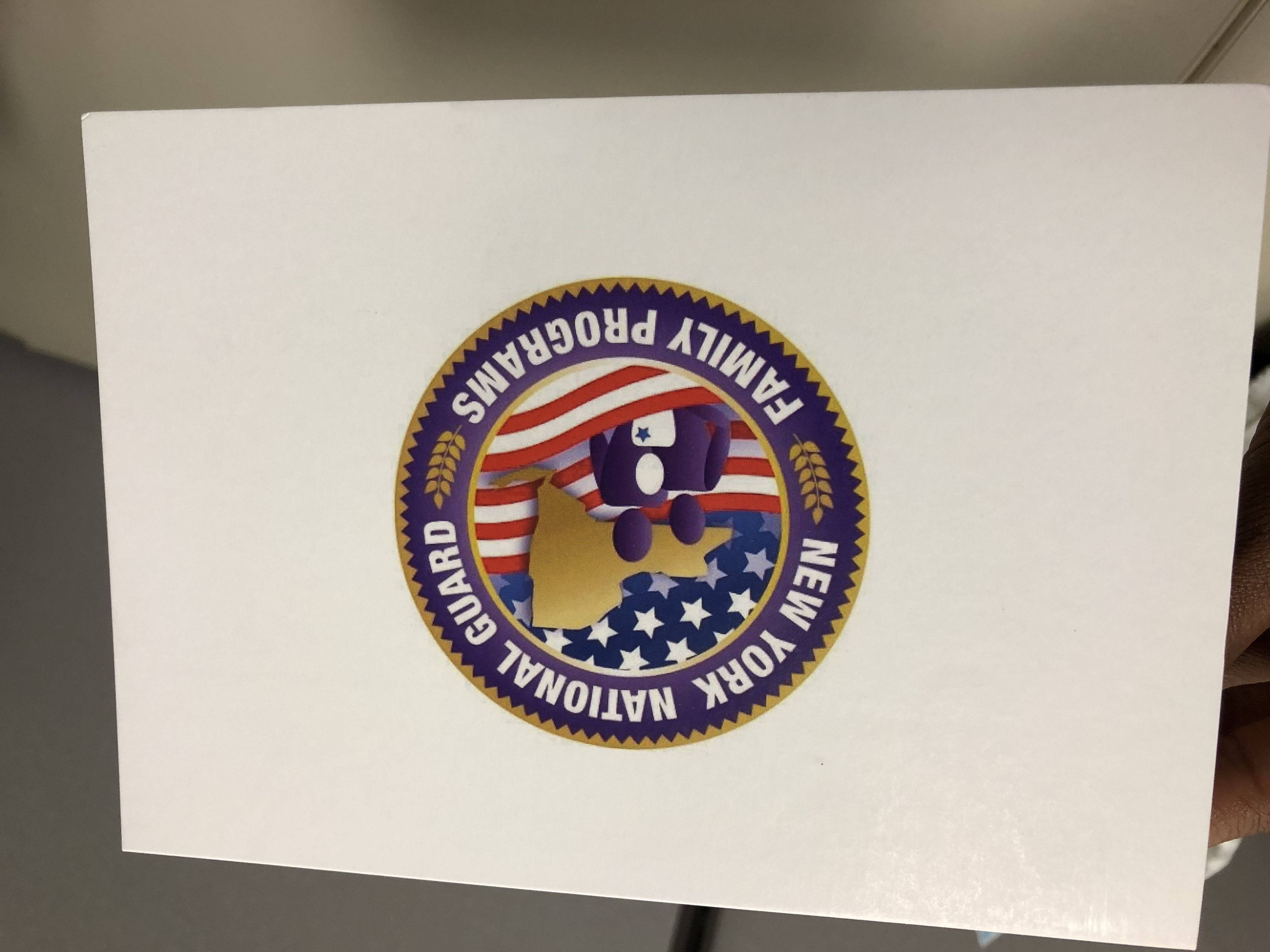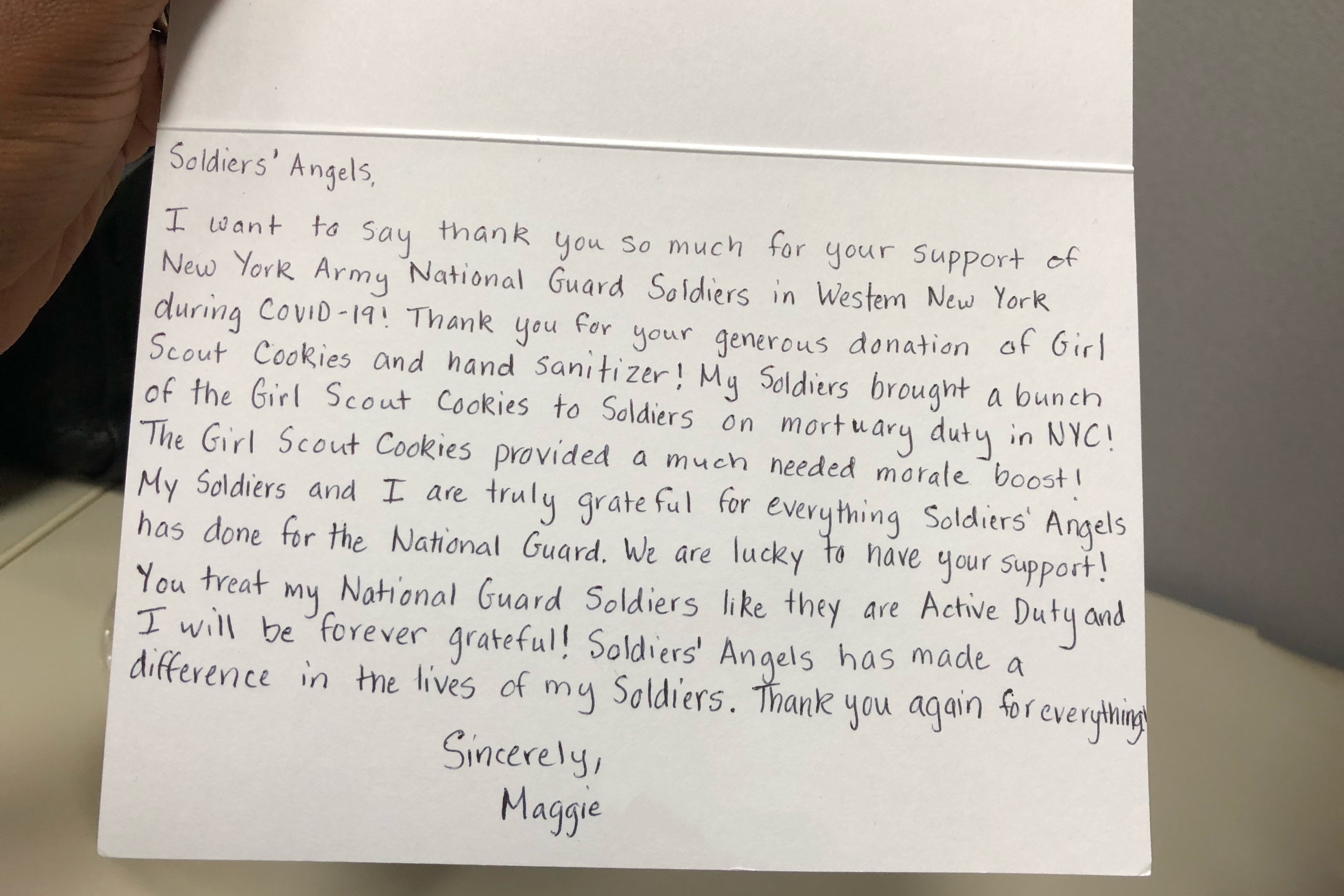 ---