Returning to Work Safely Amidst the Pandemic
How Soldiers' Angels is re-opening safely during the pandemic.
May 22, 2020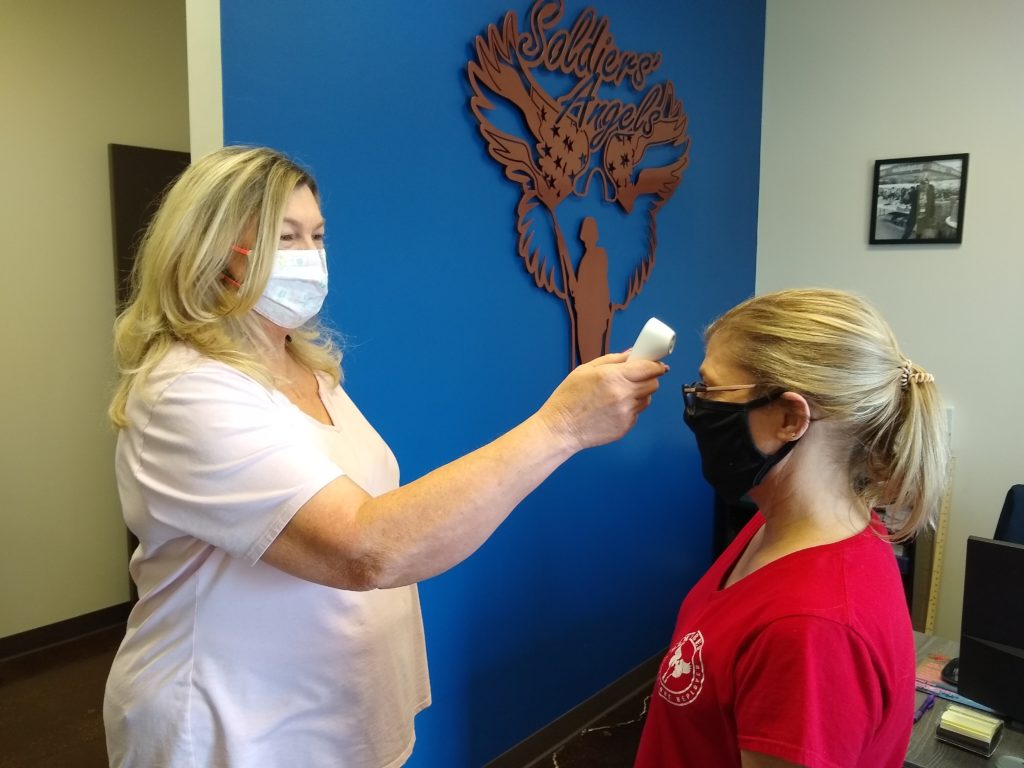 As the City of San Antonio begins to safely and cautiously re-open, we are starting to re-open our facility as well. After all, there are thousands of veterans and service members who still need our support. We have had some staff here regularly to ensure boxes are packaged and sent out but for the most part, we've kept it to a very small group of mission-essential staff. It's time we open up for all staff and allow volunteers to come in and help us with the packing and shipping of boxes, the sorting of supplies, and other various tasks we normally use volunteers to do.
We thought we'd share what we are doing at our headquarters to ensure the safety of everyone who walks through that door. After researching regulations and guidelines from the CDC, OSHA and the San Antonio Government regarding creating safe workplaces, we've implemented the following.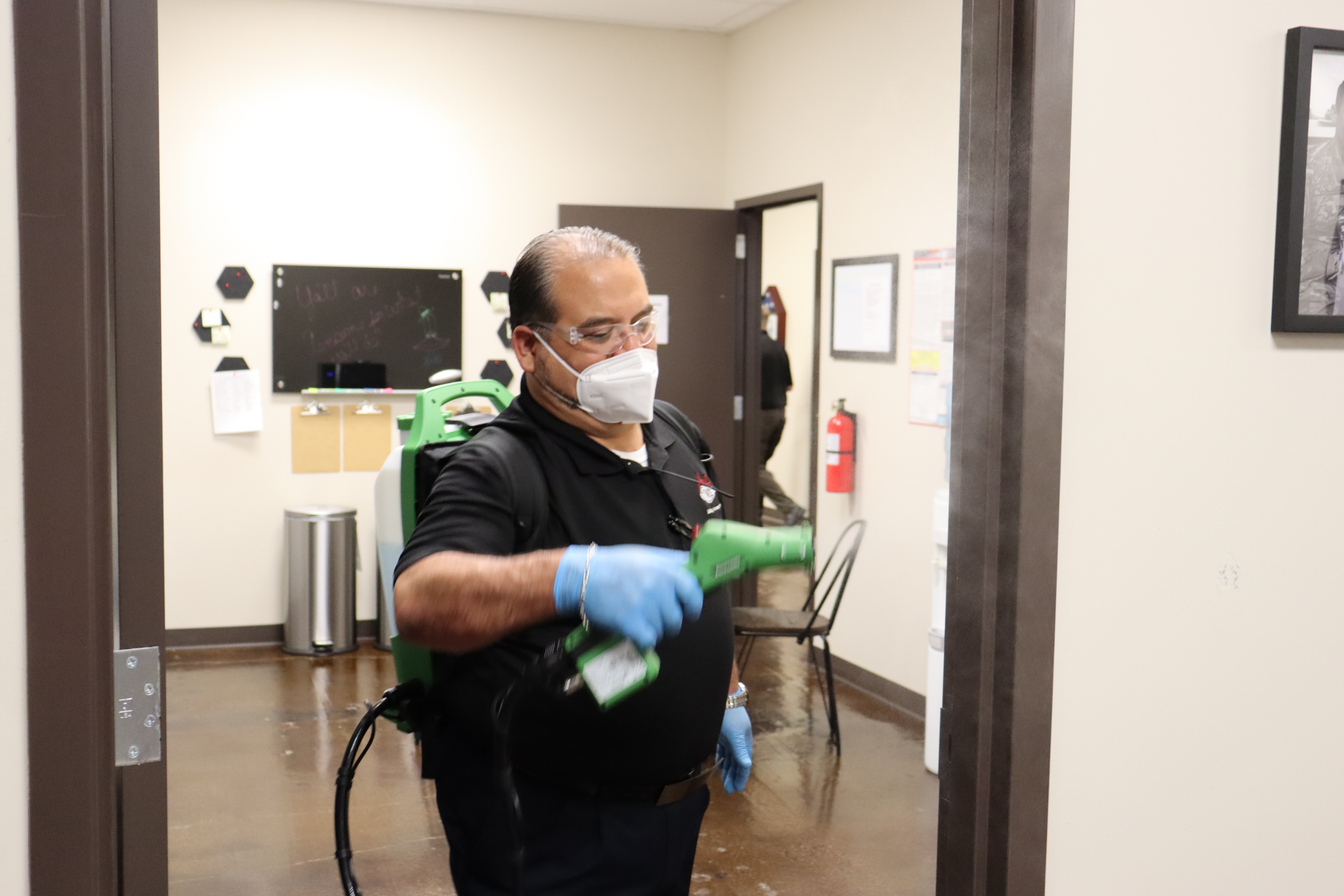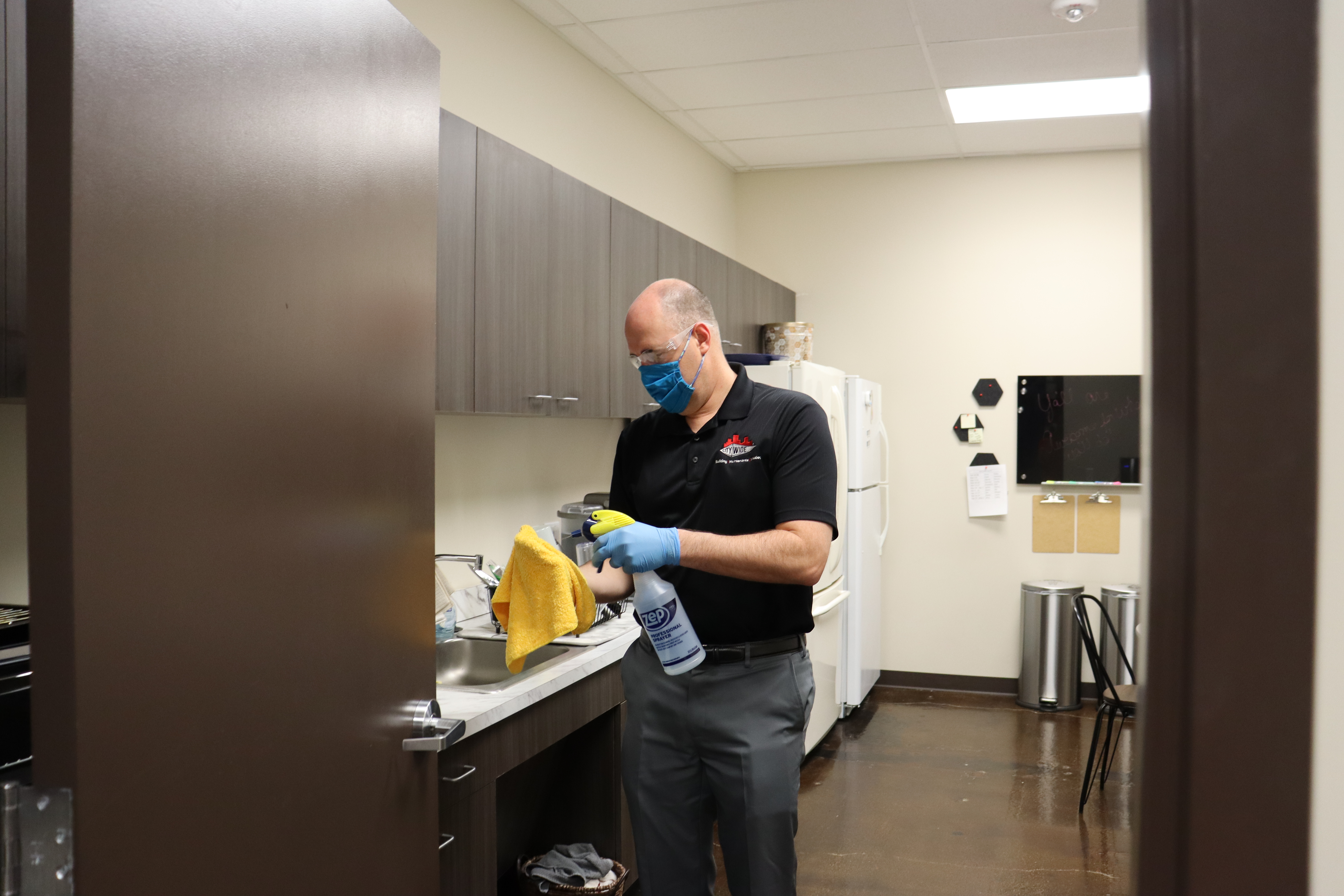 Had a cleaning crew clean the entire office using disinfectant from the CDC website for COVID-19.

Sprayed the entire office with a disinfectant spray that kills germs and bacteria.

Created signs for the bathroom and break room about washing hands for a minimum of 20 seconds.

Placed hand sanitizer and disposable face masks at the front desk for anyone that doesn't have a mask.

At each workstation or each desk, we have hand sanitizer and a box of tissue; we also have a laminated sign or checklist that reminds employees to wash hands frequently, keep a social distance of 6ft., and proper etiquette when sneezing or coughing.

Stocked public areas with disinfectant wipes for employees to use.

Placed trash receptacles by the door in the bathrooms so when you finish washing your hands, you can grab a paper towel to use to open the door and throw it in the trash.

We are taking temperatures right when you come into the building.
Rules we have implemented include…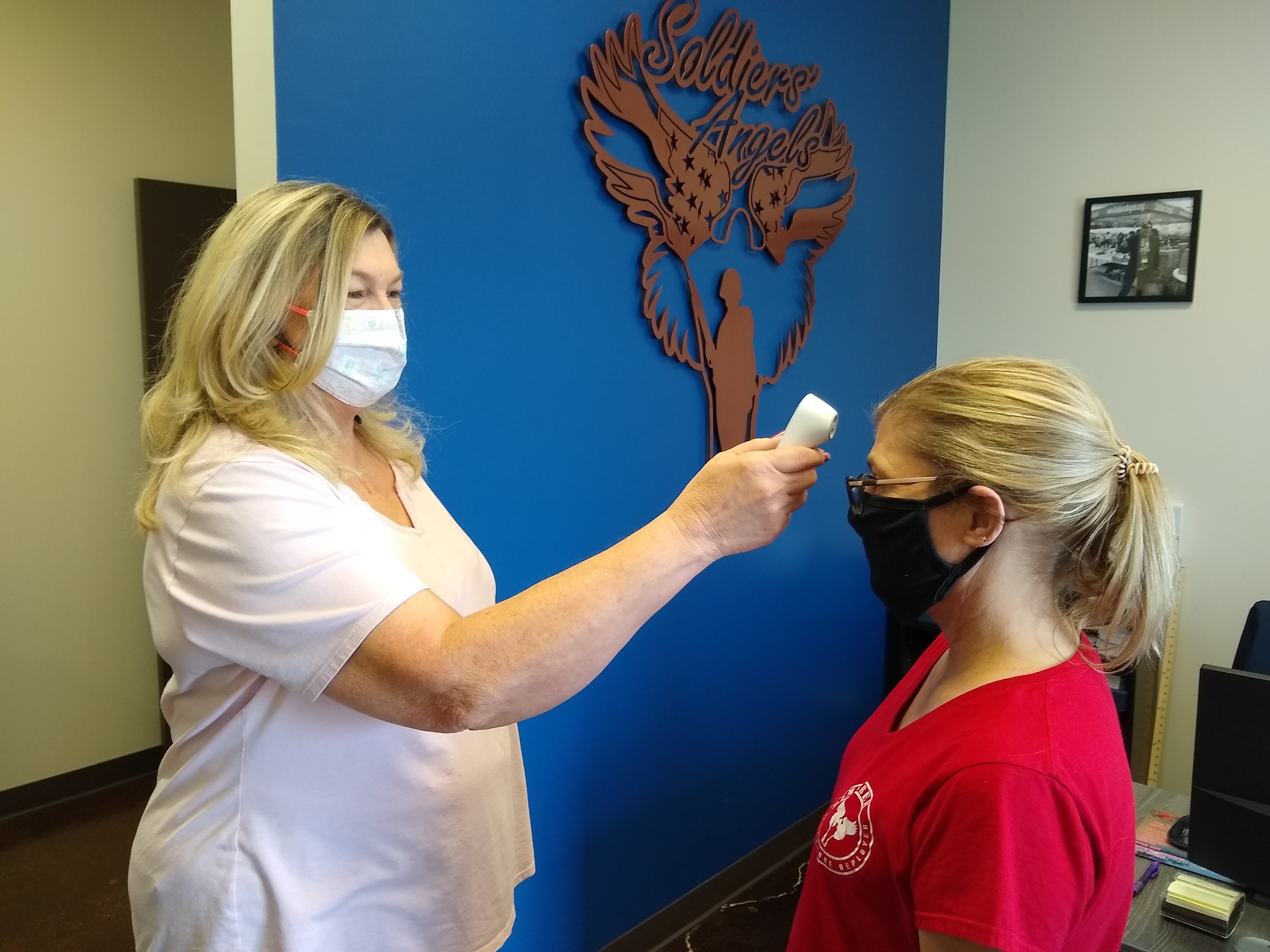 All visitors and/or volunteers must be wearing face masks before entering the building.

No more than two people are allowed in the break room at the same time.

Face masks must be worn anytime we leave our work area.

Call each other instead of visiting another person's cubicle.

The coffee maker must be wiped down after each use.

Max of 6 people in the conference room with the social distancing rule.

Staff meetings will be done remotely from the desk.

Gloves are now required when making any packages.
All of these items have also been printed out and posted at the entrance to our office. We can all do this safely, together!
---