Meet Virtual Angel Volunteer, Sandra Chilcoat
January 7, 2021
"In 2009 I discovered a Soldiers' Angels kiosk at the Ronald Reagan Building in D.C. where I worked. My son Matt had just enlisted. Eleven years later I am still with Soldiers' Angels and Matt is working for Red Hat, a software company, his department supports Government agencies and the Military. In conjunction with Veterans' Day he set up a fundraising event and chose Soldiers' Angels as the recipient. He set a goal of $5K…they are sending Soldiers' Angels a check for $5,470.00!!!"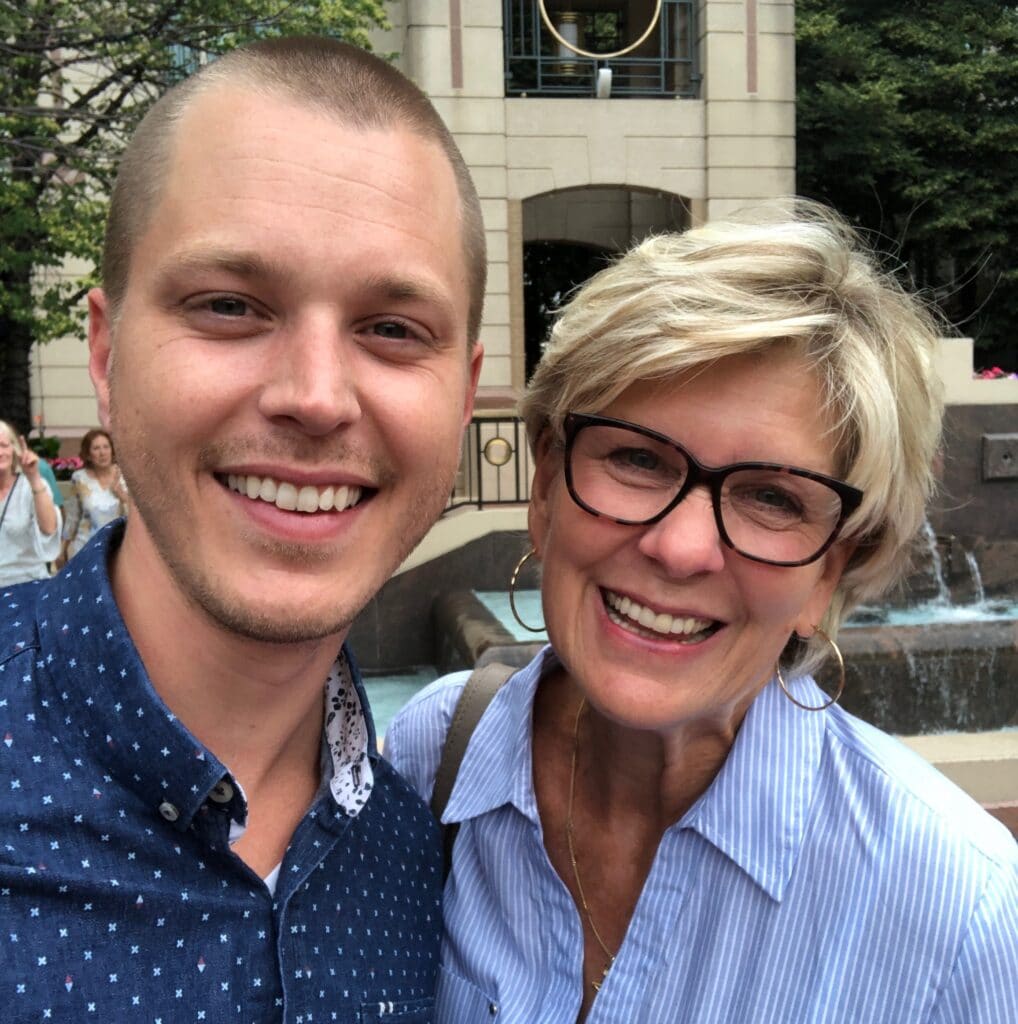 This is from an email we received notifying us of a check coming to support our work at Soldiers' Angels. Sandra, a virtual angel volunteer, was so excited and proud of her son that she just had to let us know about it before the check reached us. We love hearing from Angels – especially volunteers who have been with us for so long – so we reached out to Sandra to learn more about her.
Turns out, Sandra is a pretty incredible Angel, who has been volunteering – in-person AND virtually – with Soldiers' Angels for a very long time! She is a retired Customs and Border Protection officer who was working at the Ronald Reagan Building in D.C. towards the end of her career.
"I was leaving one afternoon and there was a Soldiers' Angels display in the atrium of the building. I believe Patti [Patti Patton-Bader, our Founder] had been receiving some accolades that evening. They had everything from the Soldiers' Angels Store, cards, pictures… My son had recently enlisted in the Army so I left there so excited and couldn't wait to tell him. It just kind of morphed from there," explains Sandra about how she got involved with Soldiers' Angels.
Sandra is very familiar with what it's like to be deployed. She comes from a Navy family and upon retiring from the Navy, her father worked for the Department of Defense (in the missile program).
"We lived in the Middle East (Afghanistan, Pakistan, and Iran). I lived in those mountains. I knew the culture, I ate the white Hershey Candy bars (they were white because they were so old), I drank clear cokes (if they are in the sun they lose their caramel color). These are things I was very familiar with growing up."
Fast forward to adulthood. Sandra's son had just graduated from Virginia Tech (the year of the shooting) and immediately decided he would enlist.
"I was in a bit of a frenzy so to wrap my head around it I threw myself into volunteering for him and his comrades."
Sandra never signed her son up for support from Soldiers' Angels because she knew he was already well supported by his friends and family, who sent enough supplies for him to share with his unit. She did, however, support others by being a very dedicated volunteer for our organization.
"Right now I am a virtual volunteer for the SOF Team (Special Operations Forces) and I also do some special events when they pop up, like when we supported the Afghanistan school children. I am also my husband's caregiver so anything I can do from my house is what I do now. Previously I did a lot more fundraisers. I worked with Joe Bodin at Walter Reed hospital quite a bit when I could actually leave the house and do events. I am thankful to still be involved and help whenever I can from home," says Sandra.
Back when Sandra was more active, she had an "unofficial agreement" with Wegmans who would give Sandra their post holiday stock.
"They would give me tons of candy, cookies, the seasonal Oreos. We were sending them [her adoptees] sweets. The dining room would be full of banana boxes filled with stuff. What we didn't send overseas to the troops we would donate to the local food bank."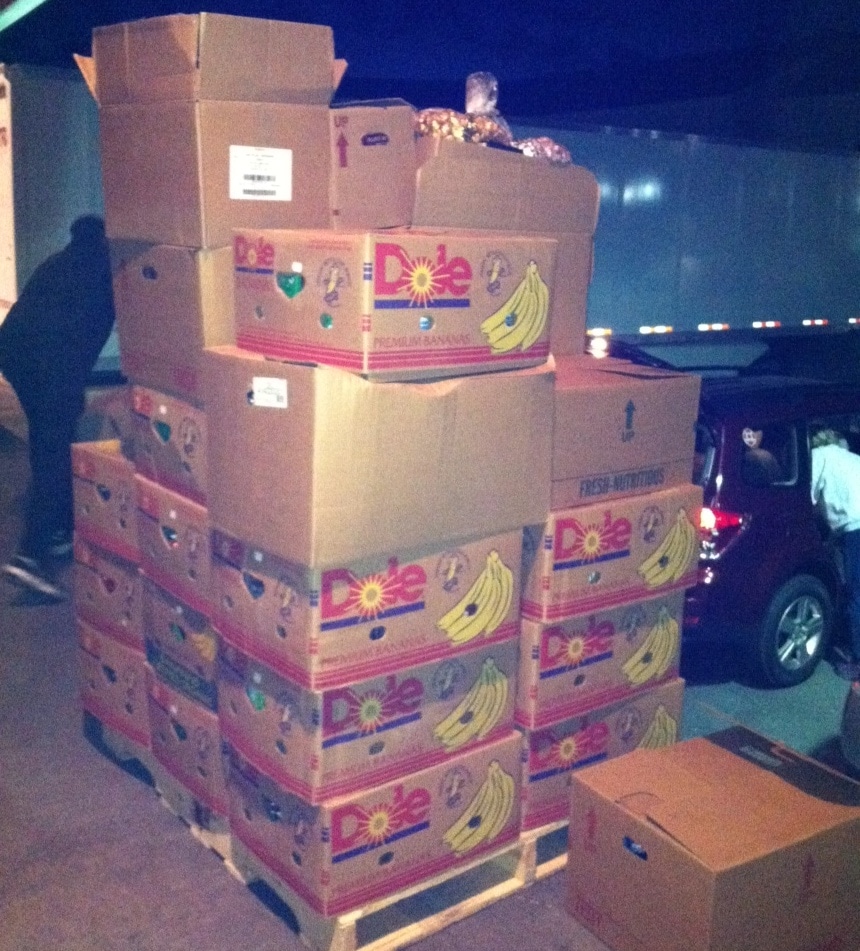 In addition to volunteering with Soldiers' Angels, Sandra used to volunteer with the USO, which requires attending events at the bases and other locations. In 2012, her husband had a stroke, and so she made the decision to only volunteer through Soldiers' Angels since she could volunteer virtually. She says she has had some service members look her up and recconnect. She considers their friendship a blessing.
"Soldiers' Angels management and staff spends endless hours making our volunteer job easier… It's really a well oiled machine and I plan to continue as long as I can – which is probably forever."
We are so lucky to have such a dedicated Angel within our organization and so grateful for her son, who has already served this country, for raising money to support our work.
---