Supporting the Education of Girls in Afghanistan
August 10, 2017
About a month ago, Kaylan, a service member deployed to Afghanistan reached out to us for help. Kaylan is on her second deployment to Afghanistan. Shortly after she arrived, she was approached by leadership about a girls school near where she was stationed that was in poor conditions.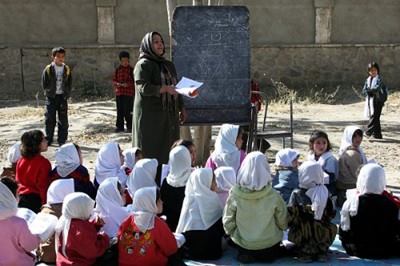 "They had heard about the conditions of the school from some of the Afghan Soldiers that we work with who had daughters attending," said Kaylan. "We only have two women in our unit, and being that it is a girls school, they understood the cultural importance of having women as the primary sponsor. It touched my heart instantly seeing the conditions and it became a personal mission."
During a previous deployment in 2008, Kaylan had reached out to Soldiers' Angels for help with a school supply drive. We gladly pulled our Angels together and assisted Kaylan with her efforts. Fast forward to 2017 and Kaylan was in need of similar support from Soldiers' Angels. We were so excited to have the opportunity to help her a second time! Our Deployed Adoptions Team Leader, Tracy Curran, has been working with Kaylan and has been coordinating efforts with our angels to send care packages of school supplies. Tracy put a call out to all angels: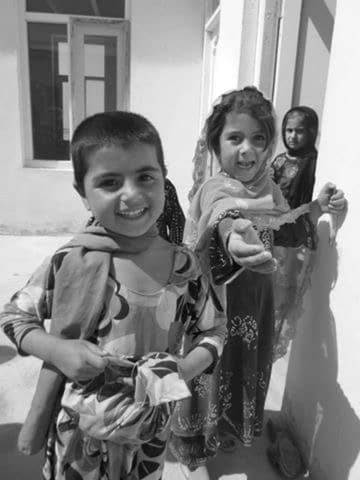 ONE TIME OPPORTUNITY AVAILABLE FOR ALL TEAM ANGELS!
A group of US service members have taken on a project to help with the education of females at a new school in Afghanistan. As many of you know, educating girls and women is a HUGE step forward in ensuring security and stability for the children in the Middle East. The school is for girls only and has children ranging from the age of 8-16. This group of service members are asking for help collecting educational materials and supplies to help ensure the success of the students attending this school. All items needed are listed in the opportunity.
Tracy wrote in the message, "As a military spouse myself, whose husband has participated in community outreach while deployed, these projects not only help the morale of our service members, but also build a trust and comradery with the local communities which is a huge help in completing their missions."
The response so far has been incredible! But beyond the generosity of our angels, we're so amazed at the dedication of Kaylan and her team. Not only is she deployed and serving, she's going above and beyond to help these girls get an education.
UPDATE August 15, 2017:
Kaylan reached out to us to let us know that they are officially building a new school in Afghanistan! Read her Facebook post below and check out some of the images from her latest distribution:
"Big news!!! We are OFFICIALLY (SUPER OFFICIALLY) building a Girls School.. with an AMAZING playground.. (and possibly now a library) thanks to alllllll the overwhelming support, love and generousity!!! We've recieved hundreds upon hundreds of boxes of supplies, clothes and toys to the point where we are looking at other schools in the area!!! Today we took some of the enormous LOVE to a family clinic day for women and children and I think the pictures speak for themselves.
<3 Thank you soooooooooo much to EVERYONE!! Especially the Tali-banned Cigar Aficionado Club and Soldiers' Angels (Official). I can't possibly thank every person, but I'll try!! Stay tunned!!!!!"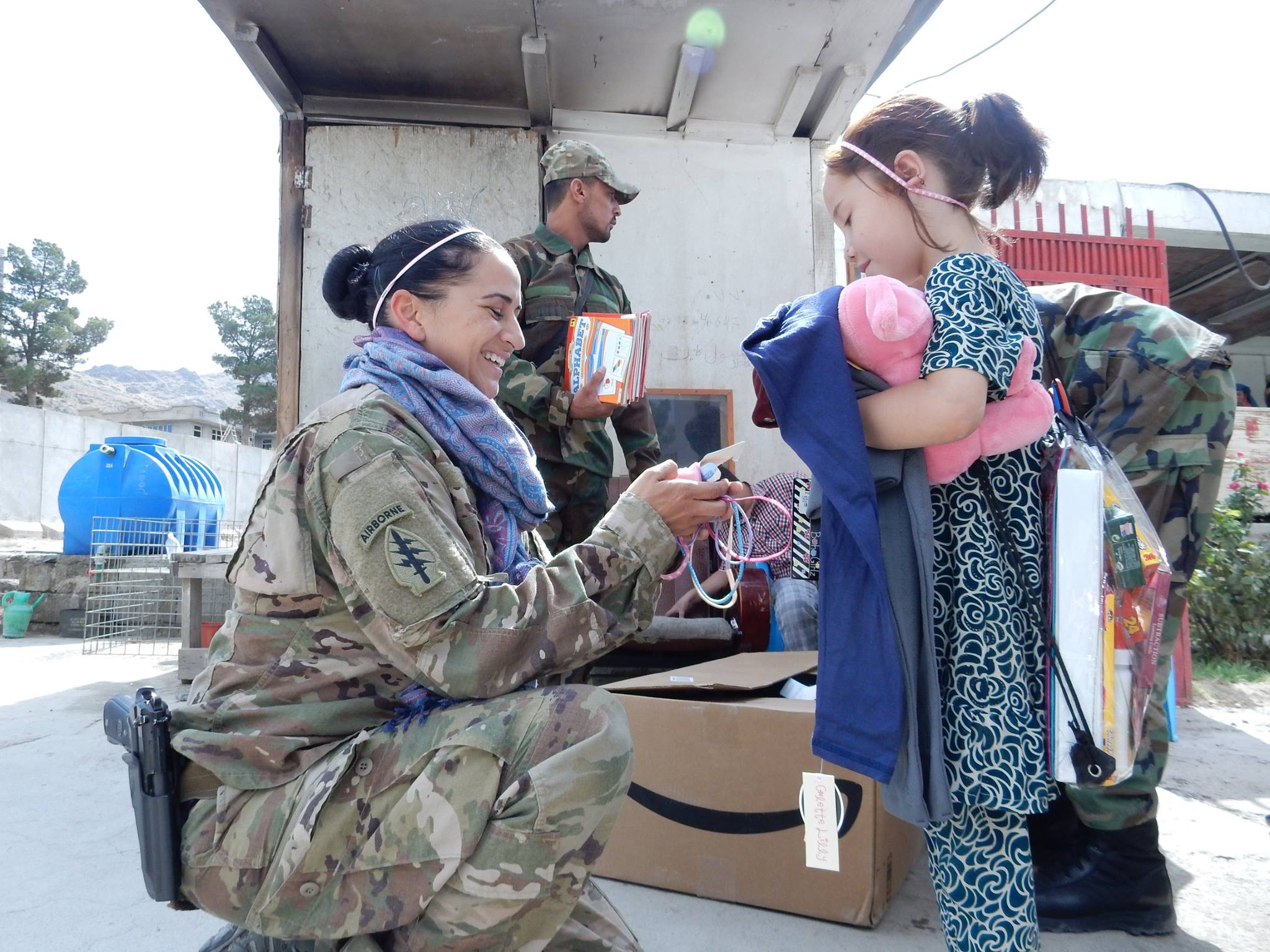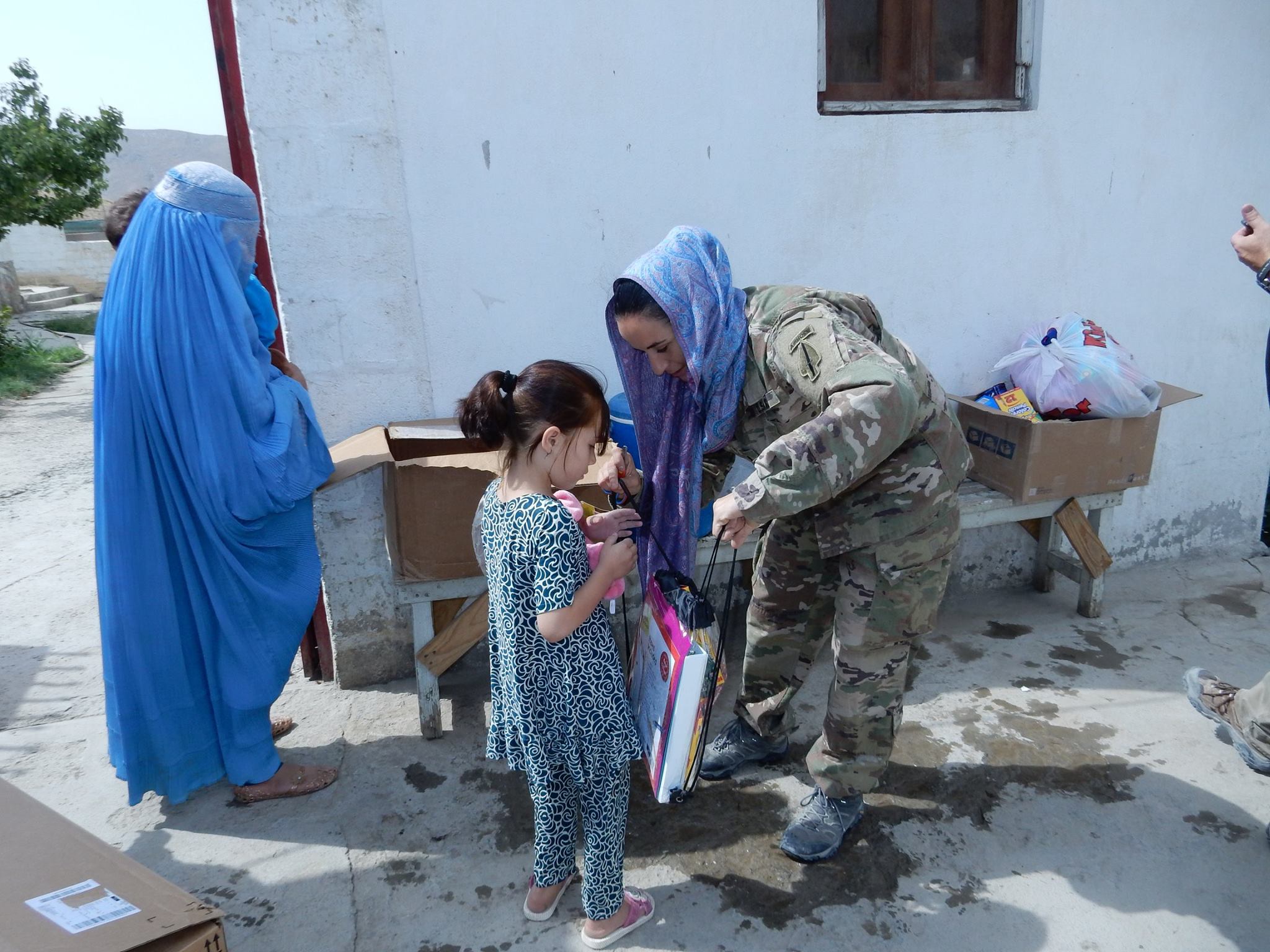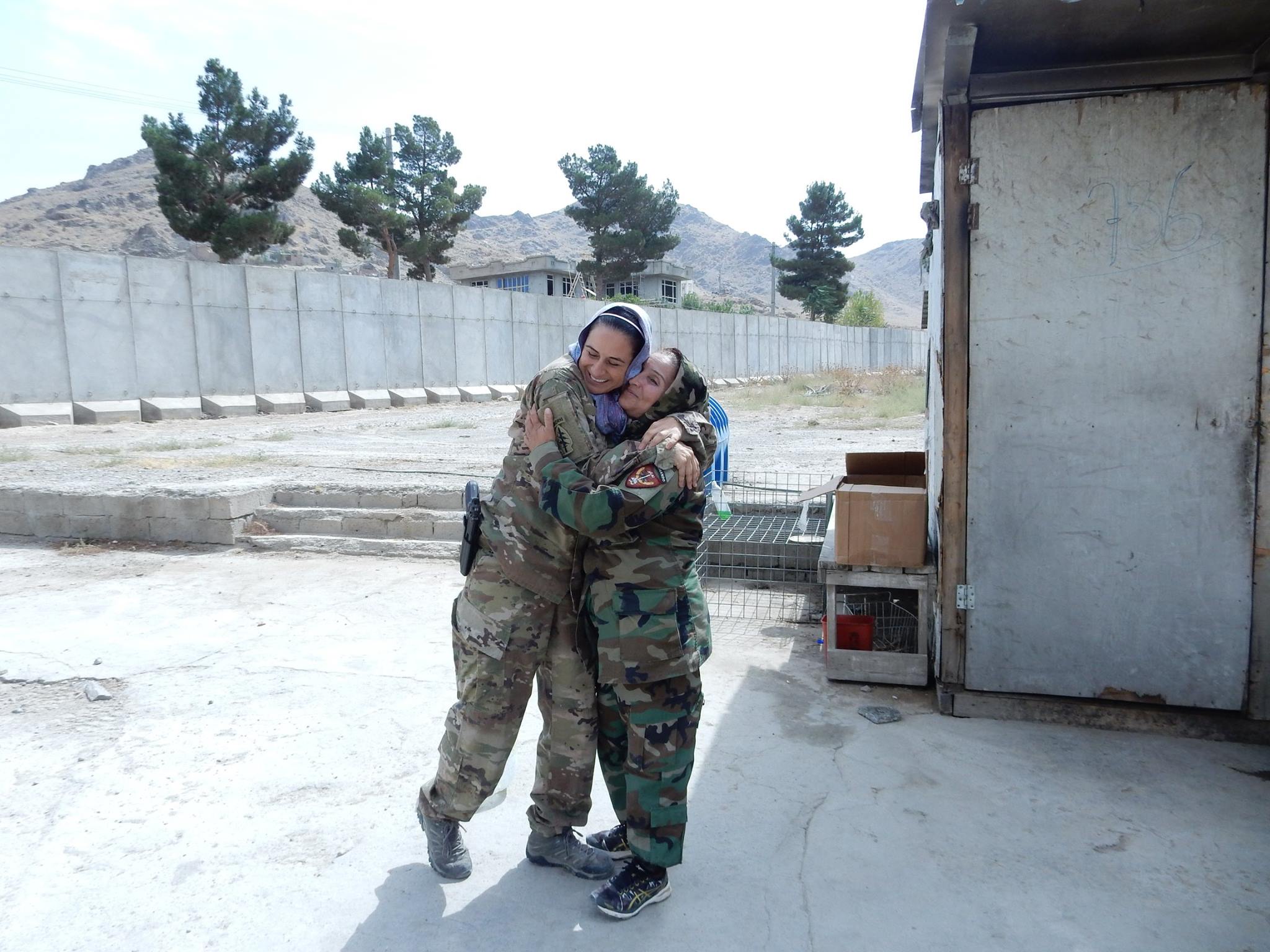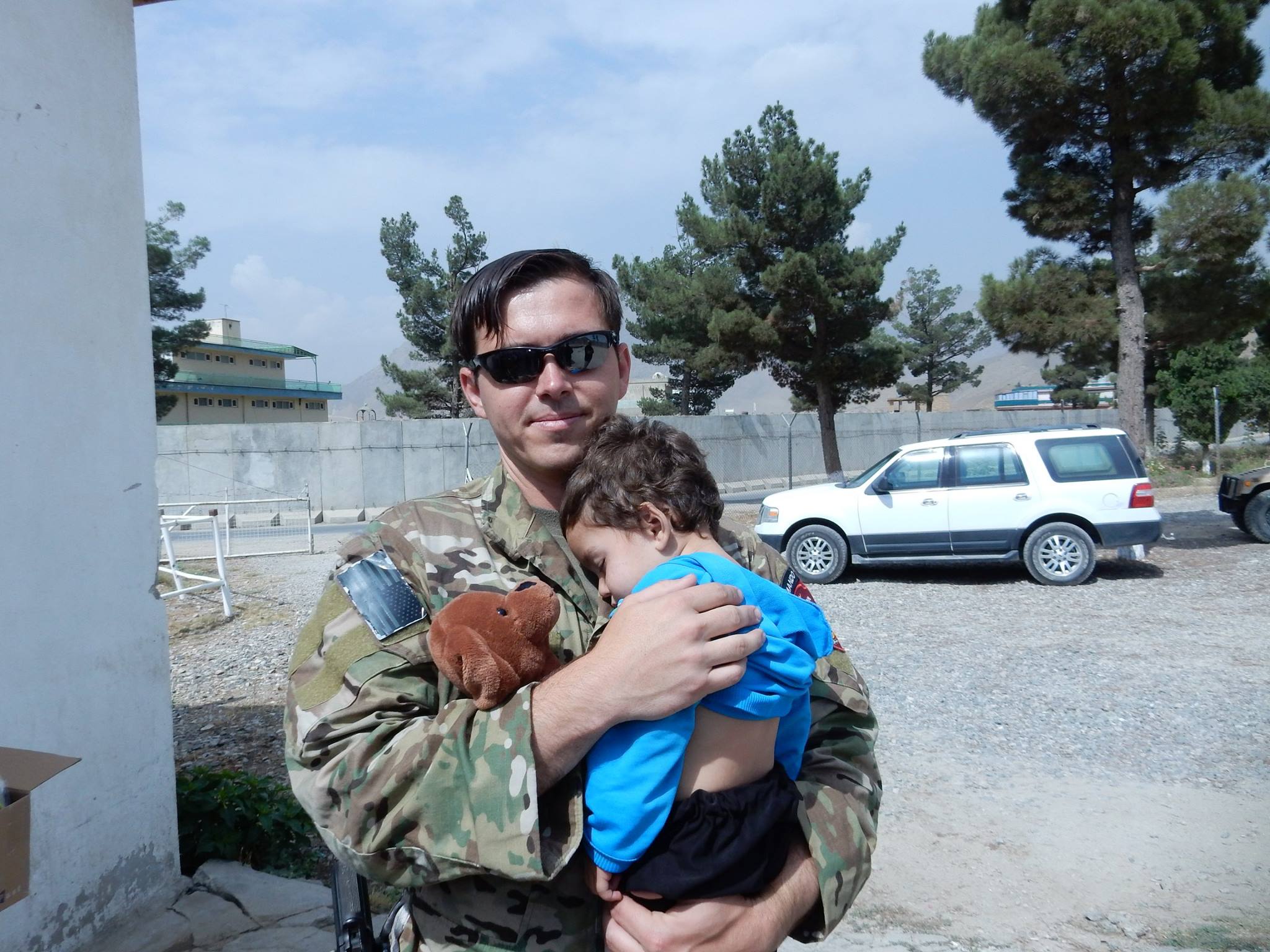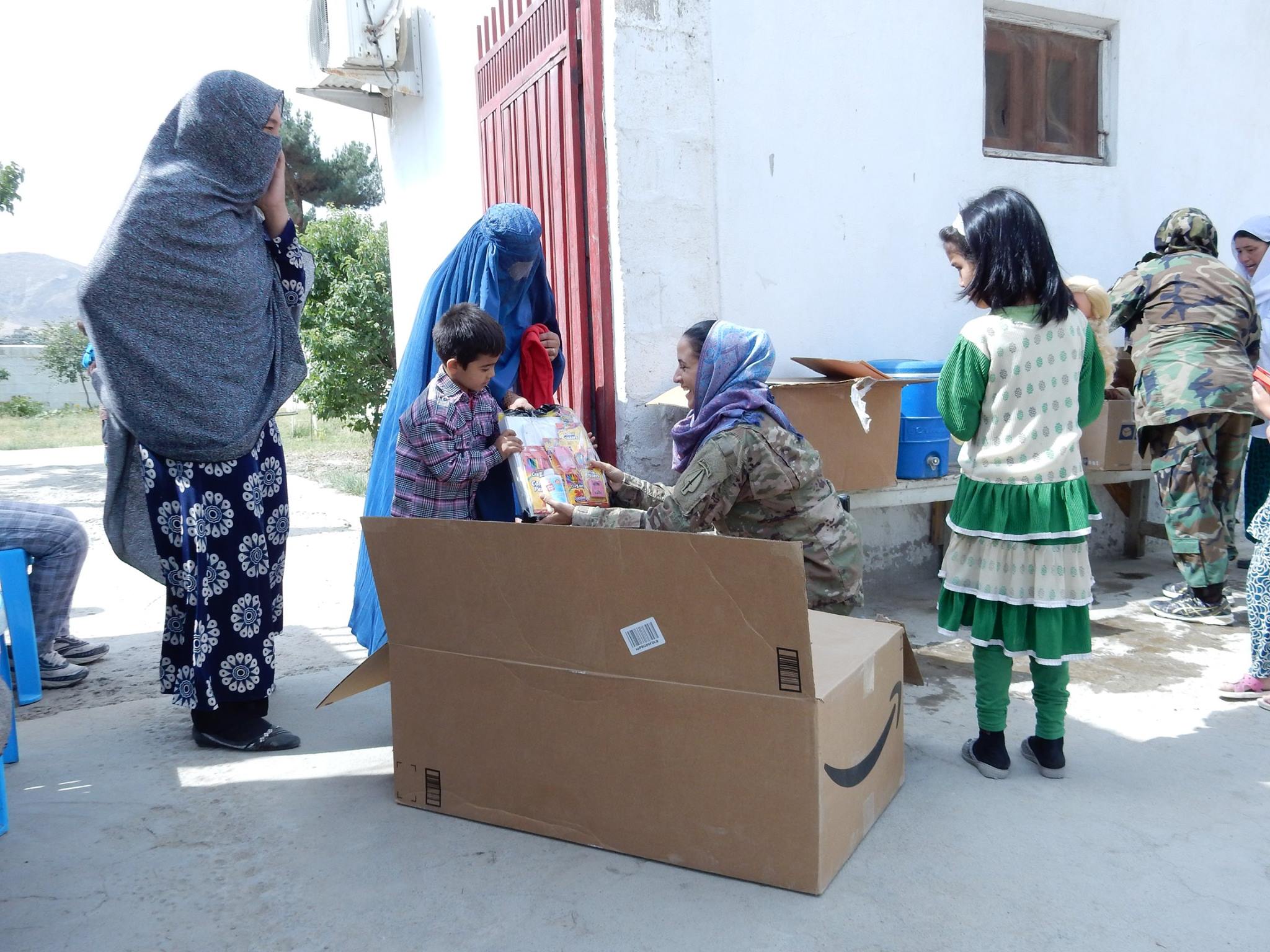 UPDATE October 16, 2017:
More items received in Afghanistan! Kaylan sent photos of piles, and piles of school supplies, clothing, and shoes in support of her initiative to support the girls school in Afghanistan. The support of our Angels in this project has been absolutely overwhelming. We are so proud of Kaylan and her unit for doing this incredible work for the girls in Afghanistan and we are proud to say that we have been a part of the process.
From Kaylan: "Thank you seems like the most inadequate word on earth right now… but I am speechless…"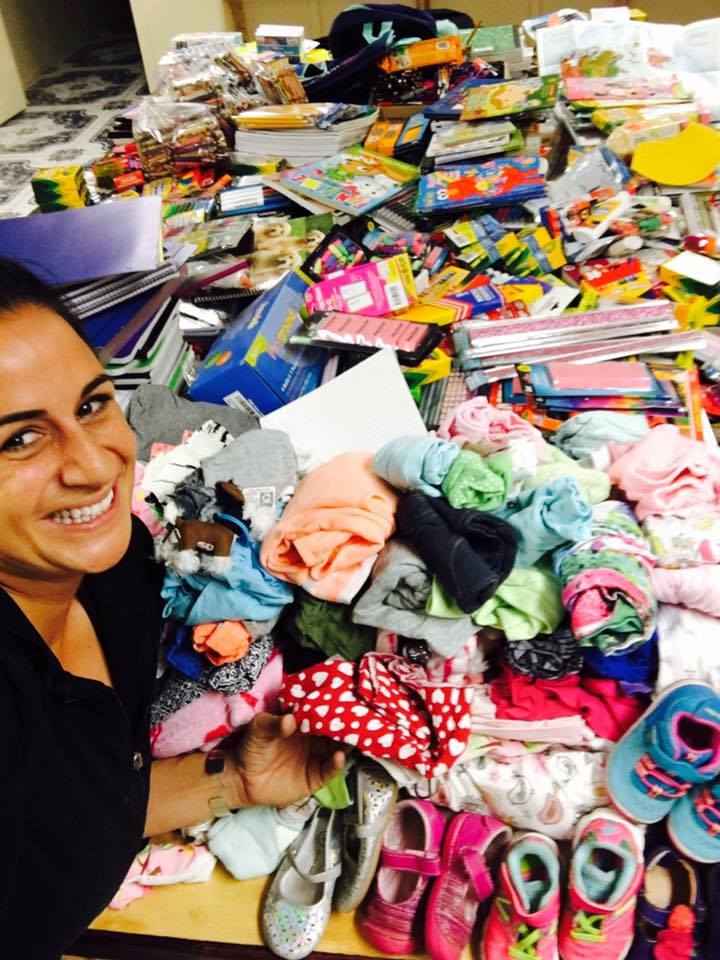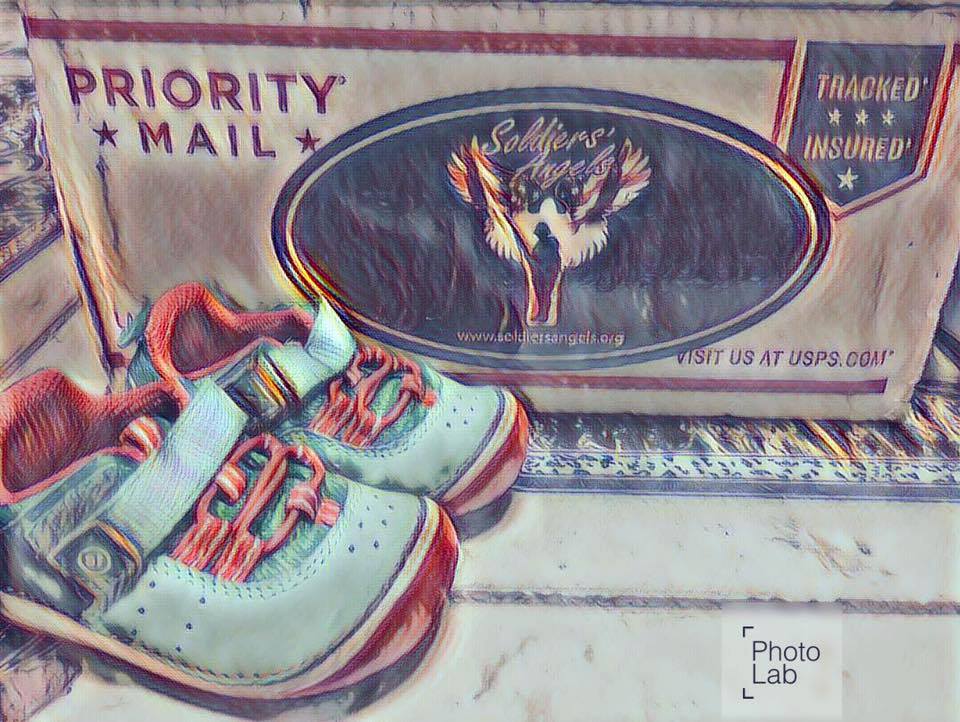 In her own words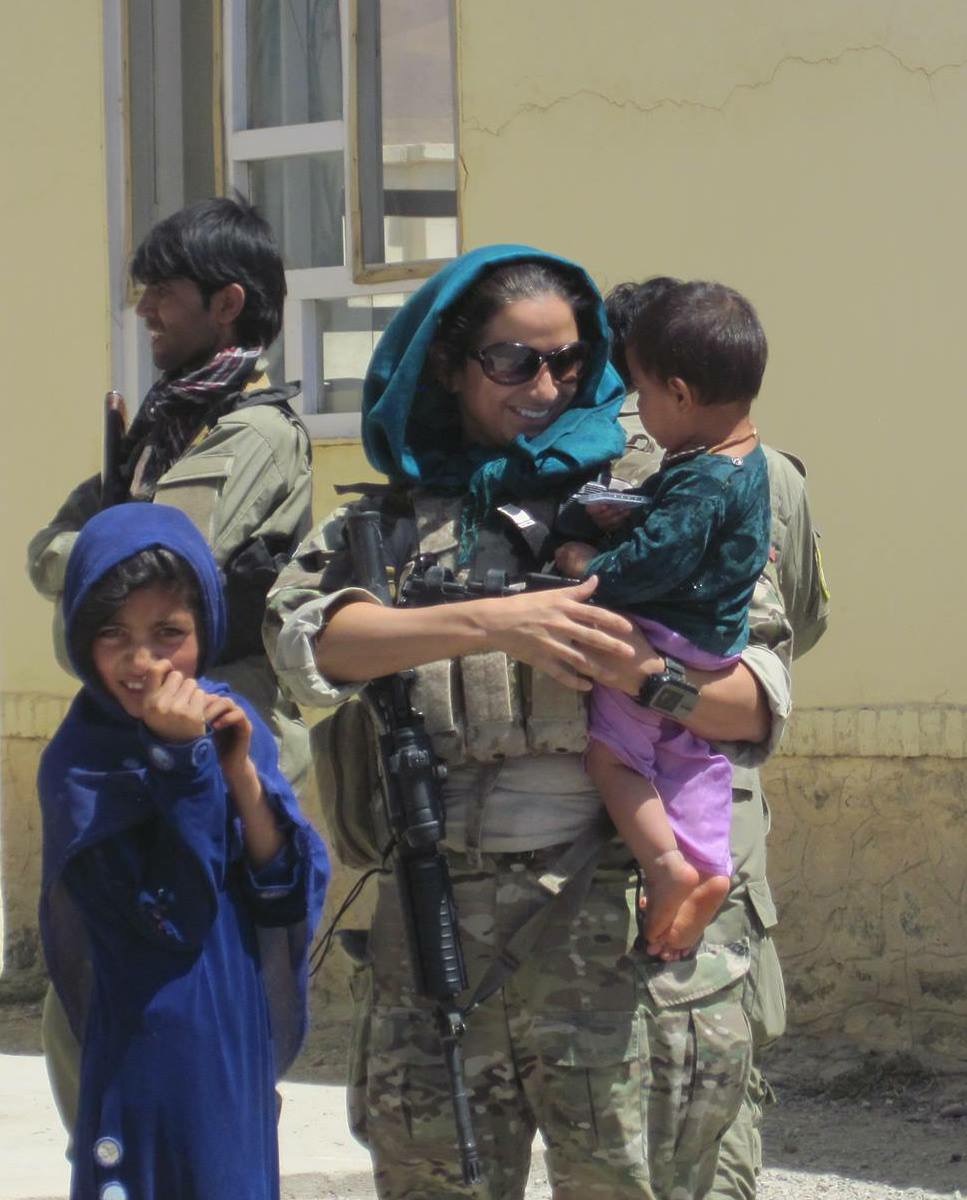 Here's more about Kaylan in her own words.
How long have you served in the military?
I've been in the military 16 years and love every second of it! This is my 6th deployment. I've been to Iraq 4 times and this is my second time in Afghanistan. I've only been deployed about 3 months. We are staying about 10 total so 7 to go!!
How did you hear about Soldiers' Angels?
I first heard of Soldiers' Angels in Iraq in 2008. I worked at an Iraqi prison where children would travel days at a time with their mothers to come to visit their fathers, brothers or other family. They usually had nothing. Soldiers' Angels did incredible things that deployment. They sent 2000+ pairs of shoes for the kids and so much more.
How has the reception been? Are you receiving a lot of supplies?
We are on an extremely small outpost and the reception has been overwhelming. We hosted a "fundraiser" and this little camp raised $6500!! It was incredible! We are going to use that money to build a playground! It was one of the most humbling moments of any deployment I've had. I've gotten so many supplies it's incredible! We had to start moving everything in giant shipping containers and volunteers came to help me sort even in 100+ degrees.
What are some things civilians don't know about education/the education of girls in Afghanistan?
I've spent a lot of time in the Middle East and the children and women are always the hardest part for me. Sometimes I don't think people truly appreciate the freedoms they enjoy in the U.S. Things have definitely gotten better in certain parts of Afghanistan but in others, education remains extremely taboo for women and often dangerous! When we approached the school about bringing in supplies, the headmaster asked for nothing except a higher wall around the courtyard to keep them safe from all the threats in the area. That was it. She didn't want anything else. That was a turning point for me. Every child deserves at least a chance. They shouldn't be scared for their lives to sit on dirt piles and try to learn. Can you imagine sending your kids to that every day? But they still come because that's how bad they want to learn… anything. What culture dictates they do after a certain age is still an uphill fight. Getting married and pregnant at 13 and 14 is a reality for these girls… but maybe if we can reach a few they can change the world.
Our angels are hard at work collecting and sending supplies. Stay tuned for an update on the school's progress! For now, here are some pictures of Kaylan and the school girls.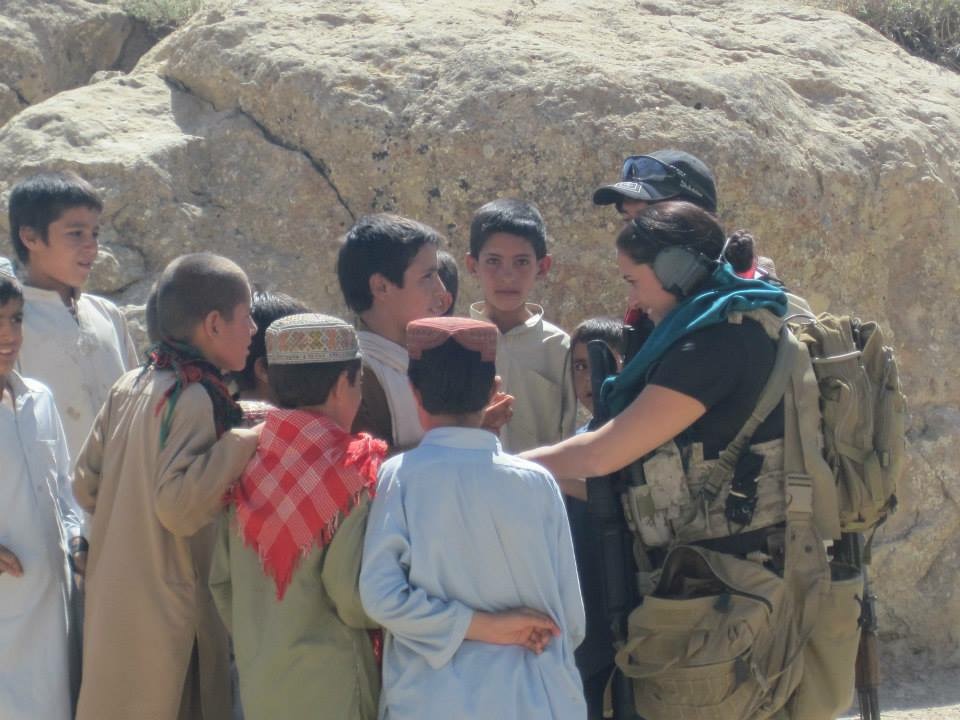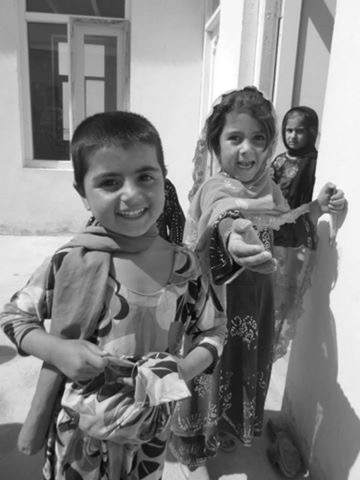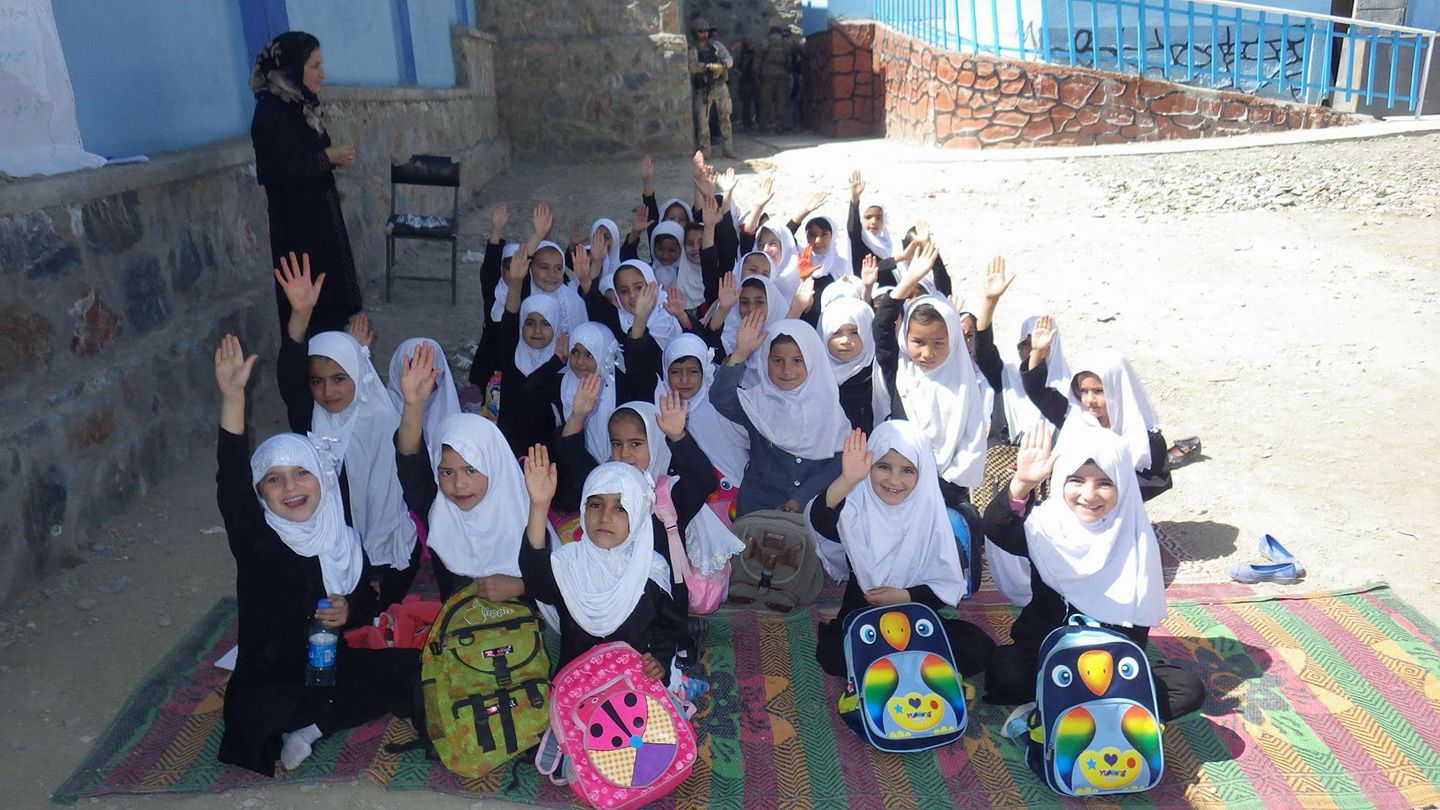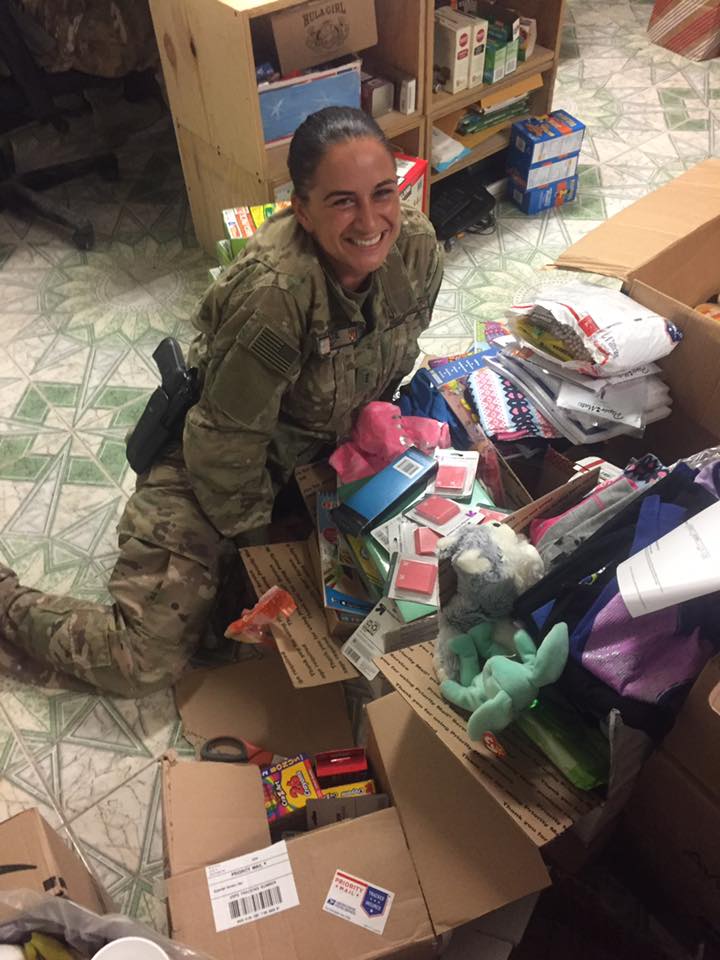 ---