Send Me An Angel: National Volunteer Month
April 20, 2023
Soldiers' Angels is powered by love and volunteers. Our Angel volunteers do everything from sending letters and care packages overseas to coordinating logistics for our Military and Veteran Food Distributions, visiting veteran patients at VA Hospitals, and organizing luncheons to gather and support local veterans. In honor of National Volunteer Month, we're spotlighting just a few Angels who are always ready and willing to swoop in and help.
Brian Jensen, Denver Food Distribution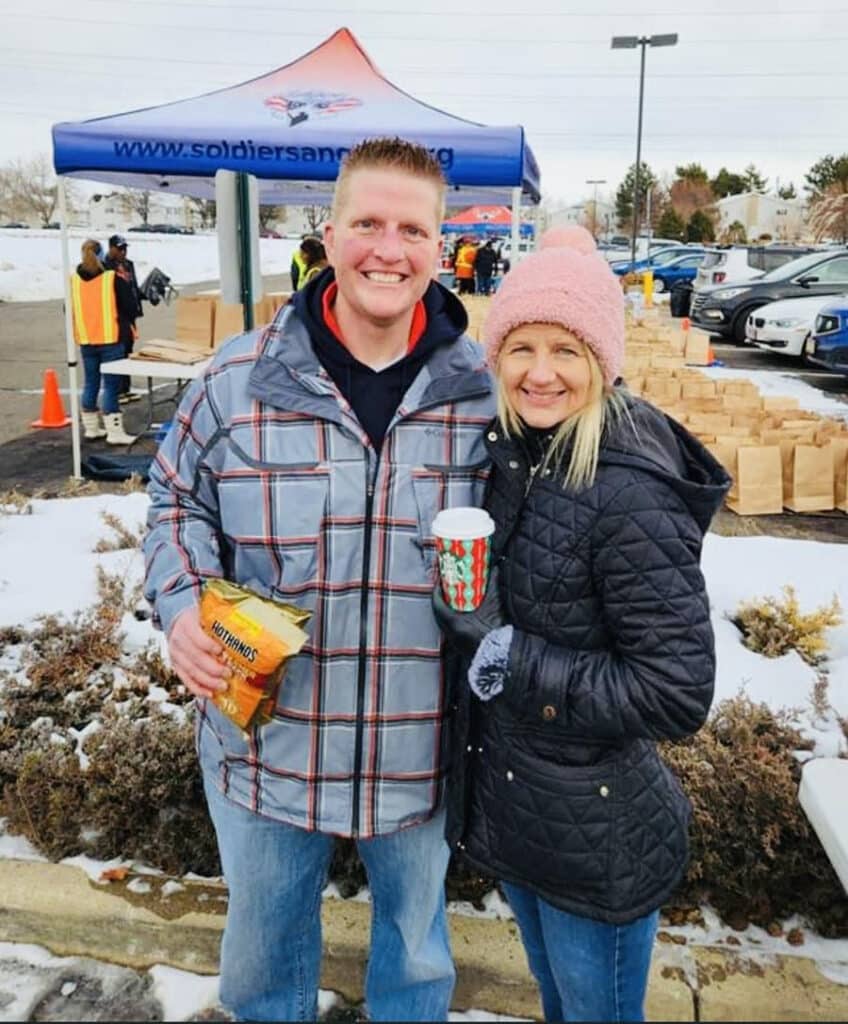 Denver Military & Veteran Food Distribution (MVFD) Volunteer Brian Jensen has been helping us for years and is an expert at traffic flow. He makes every MVFD feel special by bringing coffee, donuts, tea, and hot chocolate that he's managed to get donated from a local business. He also gives back to the community through his job as a mortgage advisor by guiding veterans and their families on the correct path for home buying and lending. He even gives back a percentage of his profits to support veterans in the community directly. Keep doing you, B; we're glad you are on our team!
Peggy Austin, Charleston Food Distribution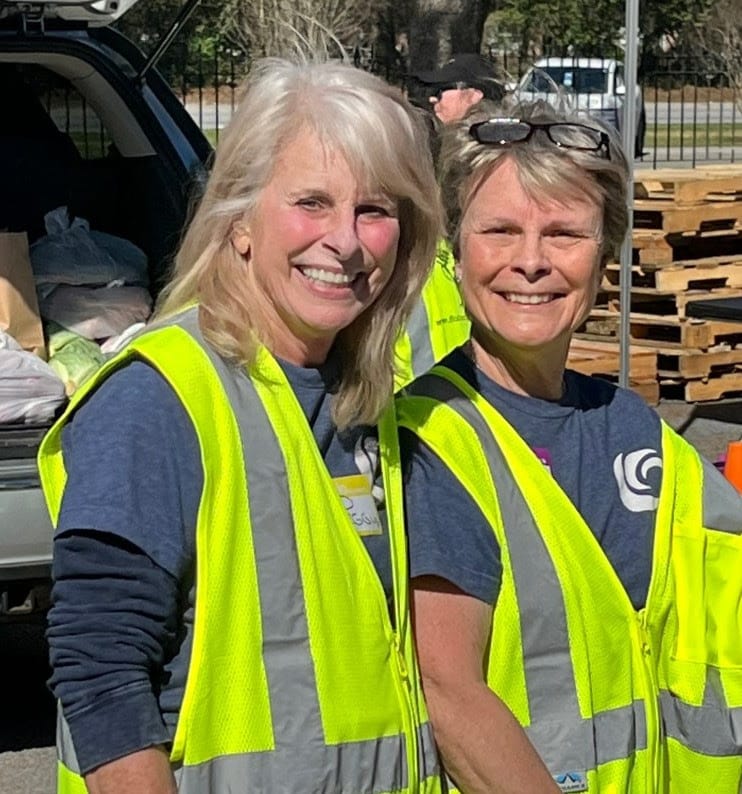 Charleston Military & Veteran Food Distribution Volunteer Peggy Austin is ALWAYS smiling and joking with veterans as they pass through the food distribution line. You'll usually find her in the line of traffic, stopping the cars for food and distracting the veterans with her words of encouragement while their vehicle is being loaded. Every veteran who passes the produce section has a smile on their face as they encounter Peggy and her teammates from Coastal Church.
Peggy also volunteers at many other organizations since she has such a giving heart. She can be seen in the hallways of the Ralph H. Johnson VA Health Care System or on mission events with her church. The world is a much better place with Angel Peggy in it.
Paula Edwards, Orlando Food Distribution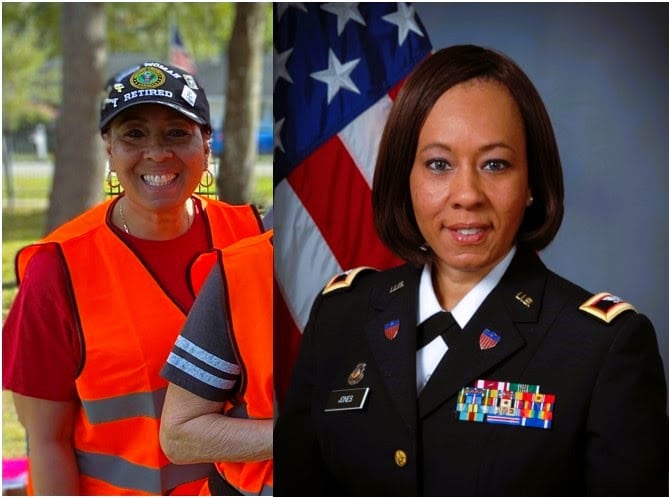 Soldiers' Angels volunteer Paula Edwards is an avid supporter who dedicates lots of time to the veteran community. Before all of her volunteerism, Colonel Paula Edwards served our nation in the U.S. Army. Her final assignment was serving as the Assistant Chief of Staff for the 87th Support Command. After 32 years of faithful service, Colonel Edwards officially retired in 2015. She began volunteering with Soldiers' Angels in May 2018 and is an integral part of our organization.
During our monthly Food Distributions, she serves as a station team leader, providing guidance and motivation to volunteers and helping bring a smile to the faces of fellow Veterans. She has also stepped up and assumed the role of VA Representative, serving as the Soldiers' Angels representative at the Orlando VA Healthcare System.
Ginger Vukas, Virtual Angel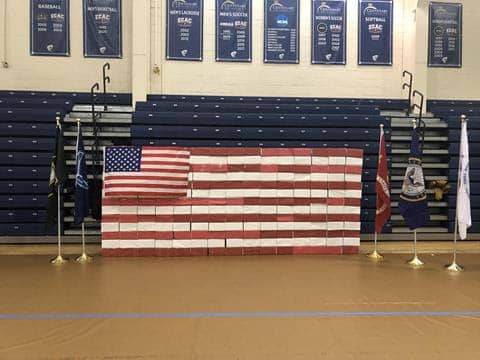 Ginger Vukas has supported Soldiers' Angels in multiple ways for over 15 years! She sends letters, cards, and care packages to deployed female service members.
"I consider it an honor to be able to support our servicemen and servicewomen throughout the world through the Soldiers' Angels teams. I am happy to give my time, talent, and resources to brighten the day of someone bravely serving our country. Every once in a while, I am most fortunate to hear back from a Service Member. They consistently share how everything they receive from Soldiers' Angels (from a card to a care package to baked goods and more) helps them to get through their deployments and more importantly, brings a "little piece of home" to wherever in the world they are stationed.
In March, I represented Soldiers' Angels at the Mars Wrigley care package event in Hackettstown, NJ. Over 400 employees participated in interactive and fun team-building exercises as they each filled a care package with Mars Wrigley brand candy, toiletries, and more. The highlight was the creation of a huge American flag composed of care packages. I spoke with many of the employees. They all expressed their appreciation for our Soldiers' daily sacrifices and appreciation for the Soldiers' Angels organization in getting their 400 care packages sent to servicemen and servicewomen worldwide. It also was a special day as each box contained M&Ms that supported the Mars Wrigley value of caring and reinforced that each recipient had their own little piece of home!"
We are so thankful for these and all of our amazing and selfless volunteers who make time to give back to our heroes. Want to volunteer? We have both in-person and virtual opportunities. Learn more here.
---