5 Creative Ways to Give Back During the Holidays
October 19, 2023
If there's one word to summarize what the holiday season is all about, it would be giving. From stocking up on candy to hand out to Trick-or-Treaters on Halloween, to making elaborate meals and inviting family and friends to gather at the dinner table, to showering loved ones with special gifts during your Holiday celebration. Giving is at the heart of many of our traditions. The holiday season is also a time to be thankful for all you have and to share some of your blessings with others.
If you're looking for a creative way to give back this holiday season, we've got five great ideas you can do at work, at home, or within your community that help support Service Members, Veterans, and Military families, showing them that they, too are loved and appreciated.
Make DIY Ornaments
A couple of years ago, we added a new twist to our holiday support opportunities: DIY ornaments! Handmade ornaments have been a big hit with Service Members and Veterans. There are lots of units deployed overseas that put up a tree, and for Veterans, it's a nice memento to add to their holiday decor. If you love to DIY, grab friends, family, or your team and give it a go!
We compiled a DIY ornament ideas list on Amazon and have a how-to for making Sweater Ornaments from this Sweater Ornaments kit.
When you're done, you can add them to your stockings for our Holiday Stockings for Heroes drive OR send them to Soldiers' Angels HQ.
Have a Stocking Collection Drive and Stuffing Party
We have several Angels who make support part of their family holiday traditions. Like Angel Stephanie, who stuffs stockings with her family during Thanksgiving for our Holiday Stockings for Heroes campaign. What a great activity to do when you have your family all together! It keeps the kids busy and is a great way to teach the importance of giving back.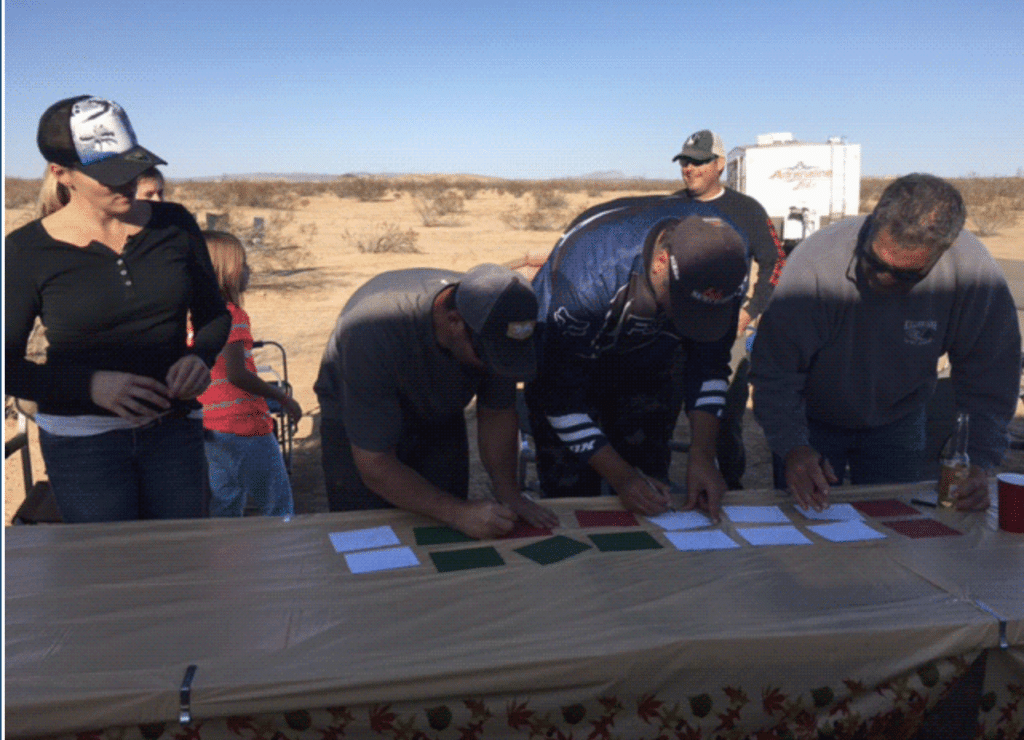 No time to stuff stockings? Support Amazon Wishlist to send stocking stuffers to HQ.
Start a Giving Tree for a Military Family
One fun thing we've seen companies do is start a wish or giving tree to support our Adopt-A-Family program. Start by choosing how many families you want to adopt (maybe it's one big family or a couple of smaller families). Once you're registered and received your family's name(s), you get their wishlist items from them and hang each "gift wish" on the tree. Coworkers can then select the gift they want to purchase, wrap, and return by the deadline. Better yet, why not have a wrapping party and wrap gifts together?
Candy Collection Drive
Treats for Troops is a popular collection drive for dentist offices, who incentivize their clients into getting rid of that extra candy they know they don't need. But you don't have to be a dentist's office to get in on the fun. Treats for Troops is all about bringing the community together in a fun way – and driving them to your business to do it. You could offer incentives like free items, a raffle, coupons, discounts, or other things to get your community involved. Maybe make one big goal and offer a big prize once you reach it.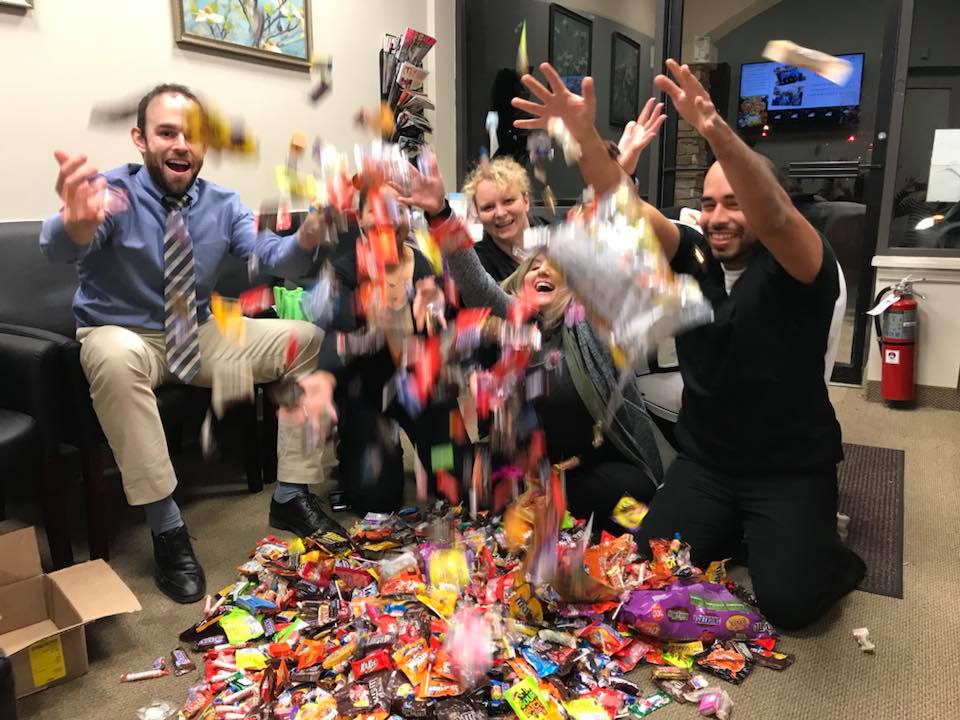 Collection Competition
Do you have a giving but competitive spirit? Spice your holiday giving up a bit with a healthy competition. If you have a company or organization with multiple branches (or a large family), why not compete to collect the most items? Whether it's pounds of candy or stockings, a little competition can go a long way – like United Rentals, who engaged their entire mid-Atlantic region and donated over 3,000 stockings!
Whatever you decide to do, we appreciate any and all support in helping us ensure our Service Members, Veterans, and Military families get a taste of that holiday cheer.
---