Quadruple Stuffed: How United Rentals Supports Veterans for the Holidays
December 1, 2022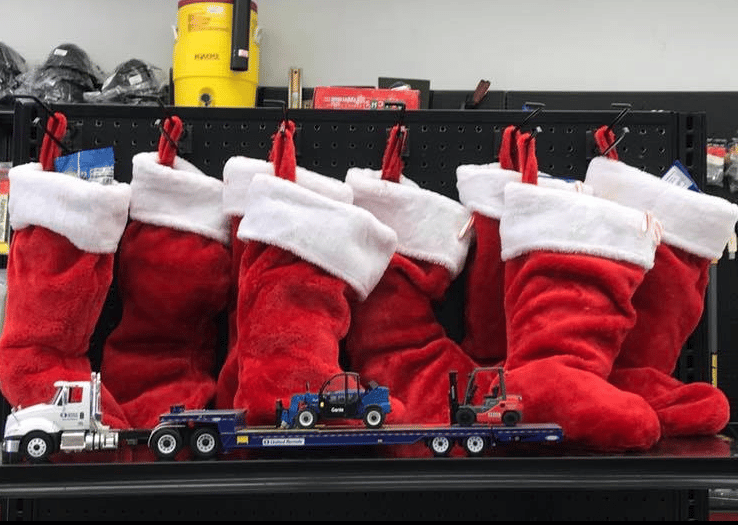 Back in October, we received an email from Paul Crinieri at United Rentals about our Holiday Stockings for Heroes campaign. The company's Mid-Atlantic Region had been participating in the holiday stocking drive for the past three years and they wanted to take the program company-wide to include all U.S. regions.
"We at United Rentals have been supporting the holiday stocking drive for the past four years. This year we wish to continue to do that in an even bigger way by taking the drive company wide!!!"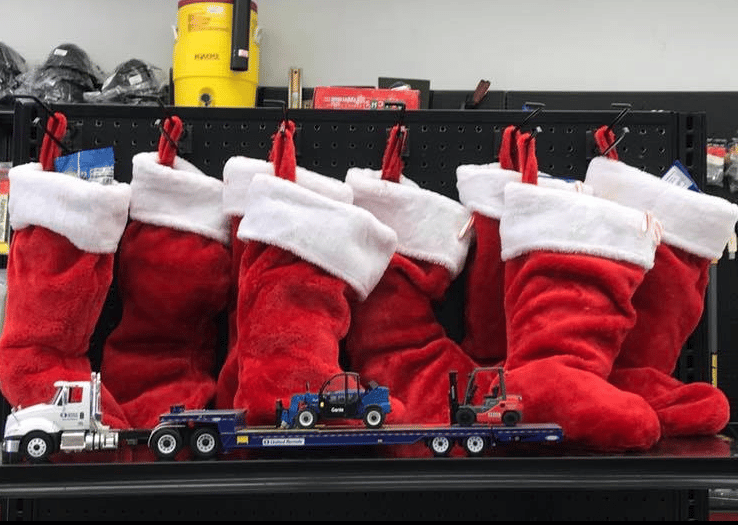 Before they submitted their pledge, Paul raised the question: Can you handle an effort this large? Receiving and distributing over 3,000 holiday stockings nationwide?
We responded with a resounding, "Yes, we can!"
The effort started back in 2018 when the United Rentals employee resource group, Womens United, brought the program to the attention of Paul as a great project for their Veterans United group. Veterans United supports corporate engagement specifically for veterans – looking for initiatives to support their veteran employees but also to support veterans outside of the organization. A holiday stocking drive was the perfect fit.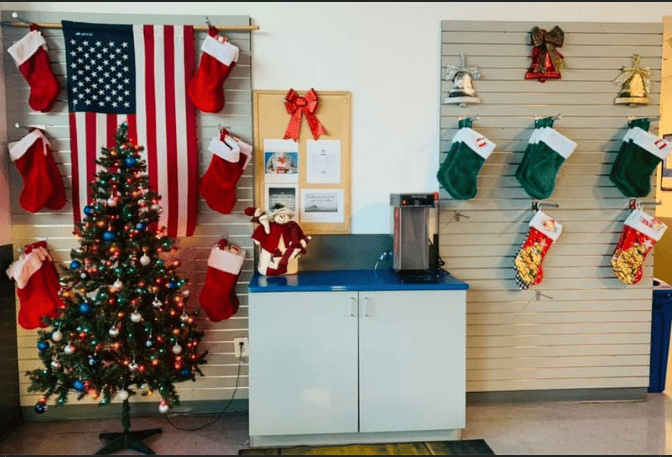 The company started supporting Holiday Stockings for Heroes in their mid-Atlantic Region, from New York to Virginia (about 1800 employees). The first year they sent 300 stockings. The next year, they doubled that, sending 600 stockings, and last year, they sent over 1,000!
"This is the first year we're taking it company wide so we're excited to see what we get," says Paul.
Well, so are we! This year they pledged 3,000 stockings but Paul guesses it will be more than that. The company has about 20,000 employees across 14 regions. Each region has a "Lead" who will be coordinating stocking donations. He's excited that the company is able to really dig in and support veterans as a team.
"We like our corporate responsibility initiatives to be impactful and wanted to do something as a team together to support veterans. It's hard as a company of our size to find an organization that can support us really sinking our teeth in. It was really cool to work with Soldiers' Angels on a larger scale."
We are so appreciative of United Rental's continued support of our Holiday Stockings for Heroes campaign. We can't wait to see the final numbers!
---