How To Become An Angel
Soldiers' Angels has multiple teams of dedicated angels who use their talents to support veterans, deployed service members, wounded heroes, and military families in multiple ways. Here's how to become a Soldiers' Angel.
August 23, 2019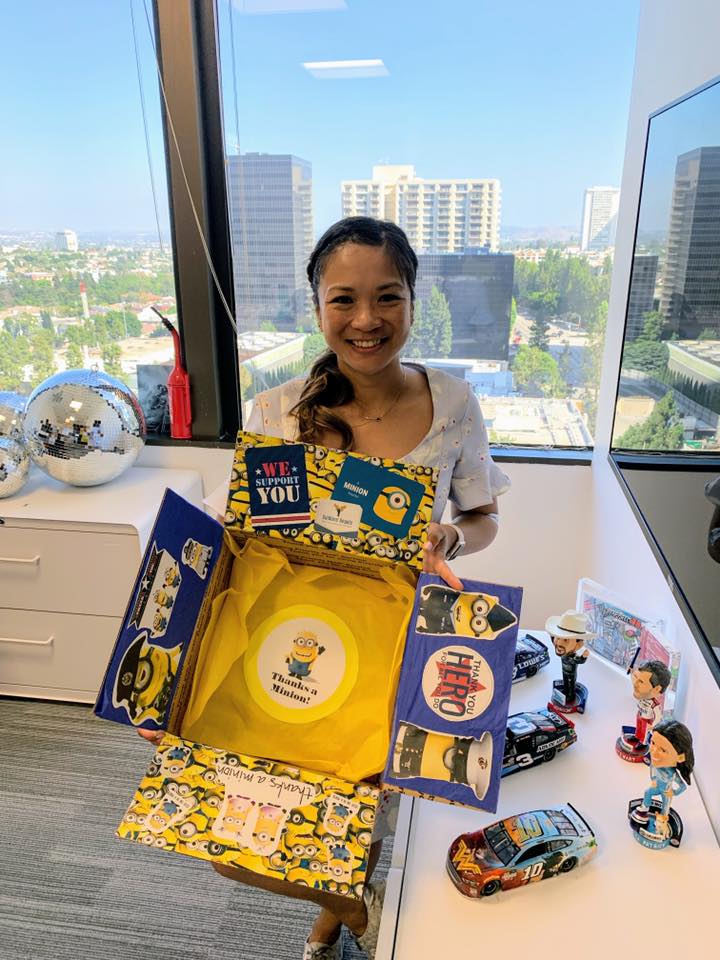 Soldiers' Angels has multiple teams of dedicated angels who use their talents to support veterans, deployed service members, wounded heroes, and military families in multiple ways. Each year, hundreds of angels across the country spend time making sure our heroes feel loved, appreciated, and supported. There's always room in our growing army of angels for anyone who wants to dedicate their time and talents to making our heroes' lives just a little bit easier.
Soldiers' Angels has a number of teams based on activity and/or military community it supports. Joining a team requires going through a verification process and then choosing the team(s) you'd like to contribute to.
Step 1: Rules & Requirements
Becoming an Angel means more than getting a name to send goodies to. It means becoming part of a team of angels who collectively support our heroes. As Team Angel, you are one of many representatives of the Soldiers' Angels organization, which means there are some rules you must acknowledge and follow.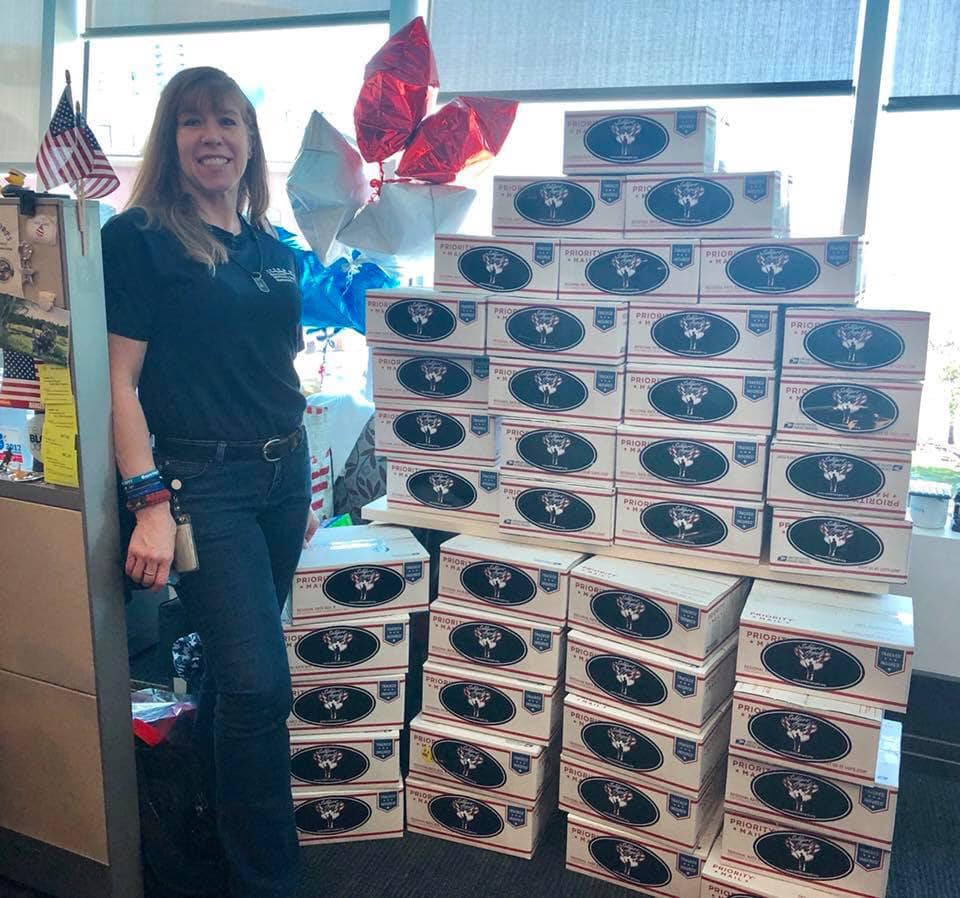 Each team requires a mandatory monthly reporting of your activity and the costs incurred on behalf of the organization. We have these rules in place for a number of reasons but here are the two most important reasons:
1. To ensure the safety of our service members. The information we give to our angels is sensitive, and as a non-profit organization, it's important that we know who is doing what to ensure that no one is taking advantage of a service member or engaging in inappropriate behavior.
2. It takes a lot to keep our programs both running and funded. In order to do so, we need to be able to report on what's being done. We can't tell compelling stories or gauge our impact if we don't know how many letters have been sent, how many service members have been adopted, etc. We also can't improve or set goals if we don't know what has been done.
As a nonprofit, we are required by law to report the activity of our volunteers acting on our behalf. For more on our rules and requirements, check out this resource.
Step 2: Application & Verification
Once you've read through the Team Angel Information page, the next step is to apply and go through the verification process. The application helps up get standard information so that we can learn more about you and add you to our database. During the application process, you will create a username and password for our Angel Database and choose the team(s) you'd like to join.
Once your application is completed, you will go through a verification process. The verification process is done via credit card and is required in order to remain active with Soldiers' Angels. You will be asked to set-up a monthly donation of a minimum of $1. The recurring donation is an easy way for us to validate your information and ensure you are not using an alias.
We do this to help keep our database up to date and also to protect our service members. As a Team Angel, you have access to sensitive information. We want to make sure everyone in our system is verified and not acting under a fake name. This way, if we have to ban or report someone for inappropriate activity, they are not able to sign-up under a different name. It also ensures we have the correct information for everyone who volunteers for us.
Step 3: Welcome to the Team
Once you've been verified and your application has been submitted, you will get an email from your team leader with more information about the teams you've joined. You can also join the Angel Forum Facebook Group as well as the Facebook Group of the specific team(s) you are a member of.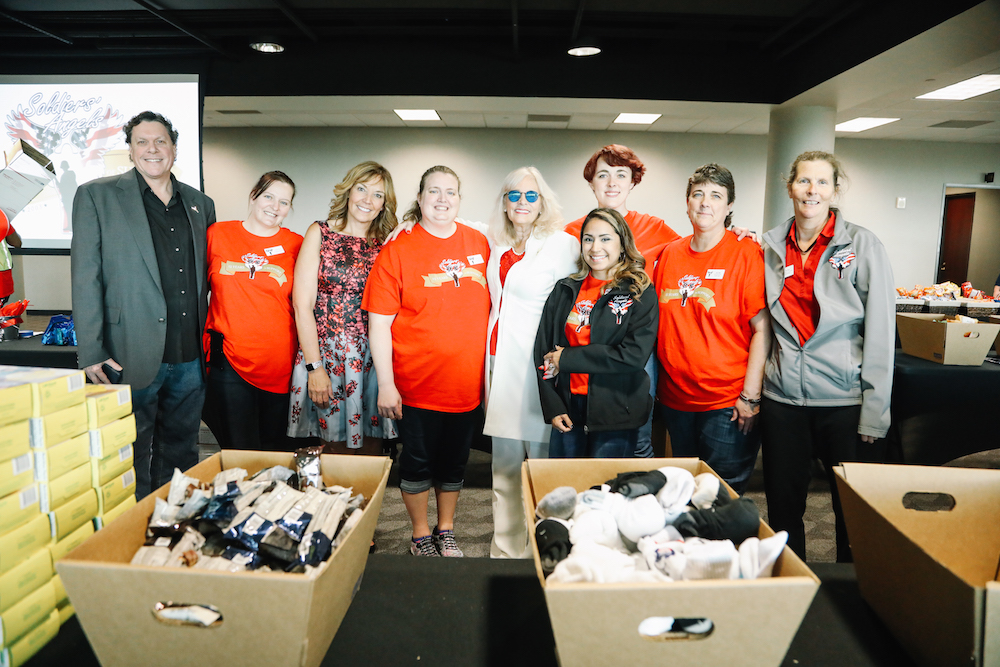 Soldiers' Angels Teams
We have 13 different Angel Teams to choose from! Here's a little bit about each one.
Deployed Support Services
Being overseas away from family and friends in uncertain and even dangerous circumstances is rough. Deployment really takes a toll on our service members, which is why we support them however we can. Our Deployed Support Teams are dedicated to uplifting our heroes and providing them with much-needed supplies.
We've seen that cookies, cupcakes and other sweet treats easily raise morale among deployed service members. We also want to show our soldiers that the people back home appreciate them. Our Angel Bakers Team does just that with their skills in the kitchen. Homemade goodies are sent once a month, every month!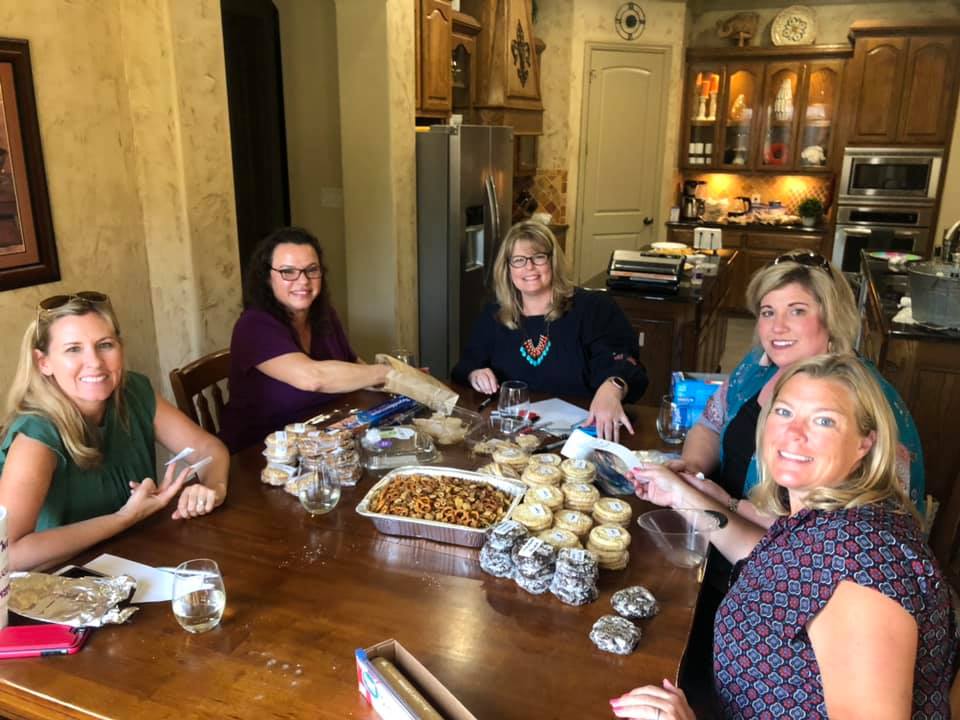 Although edible gifts are very yummy and uplifting, a simple thank you card can lift any service member's mood. The angels on our Cards Plus Team want to encourage the troops, and let them know that the folks back home are thinking of them.
Like the Cards Plus Team, our Letter Writing Team also sends simple messages of encouragement. Hearing your name called at mail call is exciting for most service members.
If you're looking for a bigger or more long-term commitment, we have several teams that specialize in recurrent shipments.
Our Chaplain Support Team provides direct support to military Chaplains as they bring comfort and assistance to service members throughout their deployment.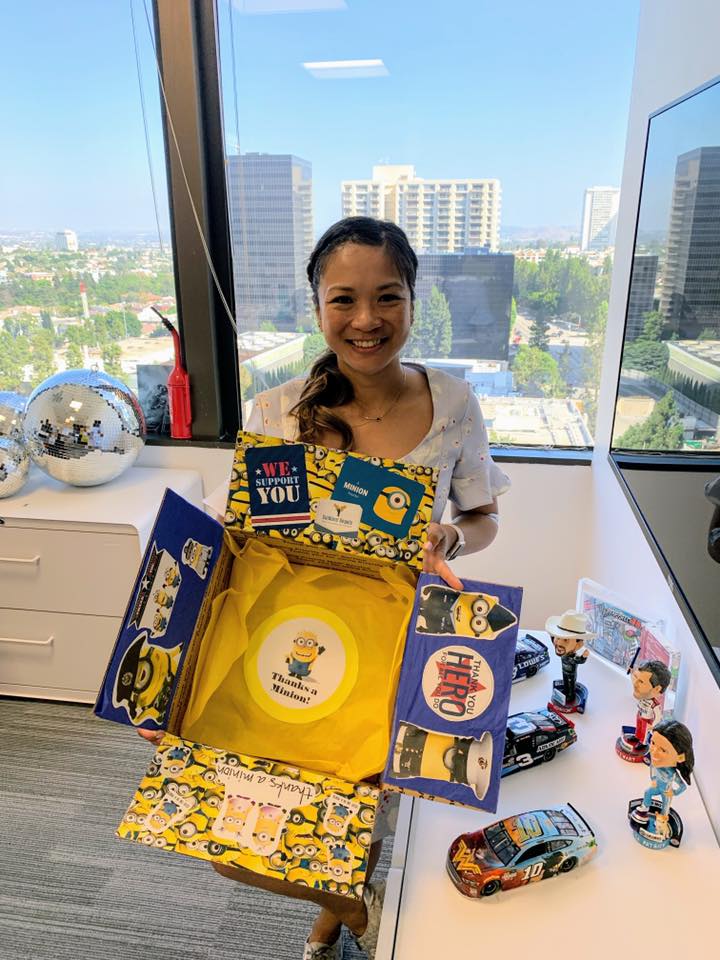 Our Deployed Adoptions Team is for Angels who want to support service members throughout their entire deployment. They send one letter per week and one care package a month.
Female service members have unique needs that need to be met often, and our Ladies of Liberty Team takes care of that. The team is made up of female volunteers who send packages once a month filled with the basic health and hygiene items that a woman needs.
Finally, the Special Operations and Forces Team is reserved specifically for Angels who have served on another team for at least six months and have been recommended by their team leader. Special Operations and Special Force service members have very special duties, and in turn, we require that Angels serving on this team be just as dedicated.
Family Support
Military families go through a lot while their loved ones are deployed – and even after they come home. Here are some teams who specifically support the needs of military families.
Volunteers on our Adopt-A-Family Team work to help provide gifts and grocery store gift cards for families who are struggling over the holidays.
If you love to get creative, our Sewing and Crafting Team may be the right step for you. The Angels on this team hand-make pieces of comfort for veterans, deployed service members, and their families.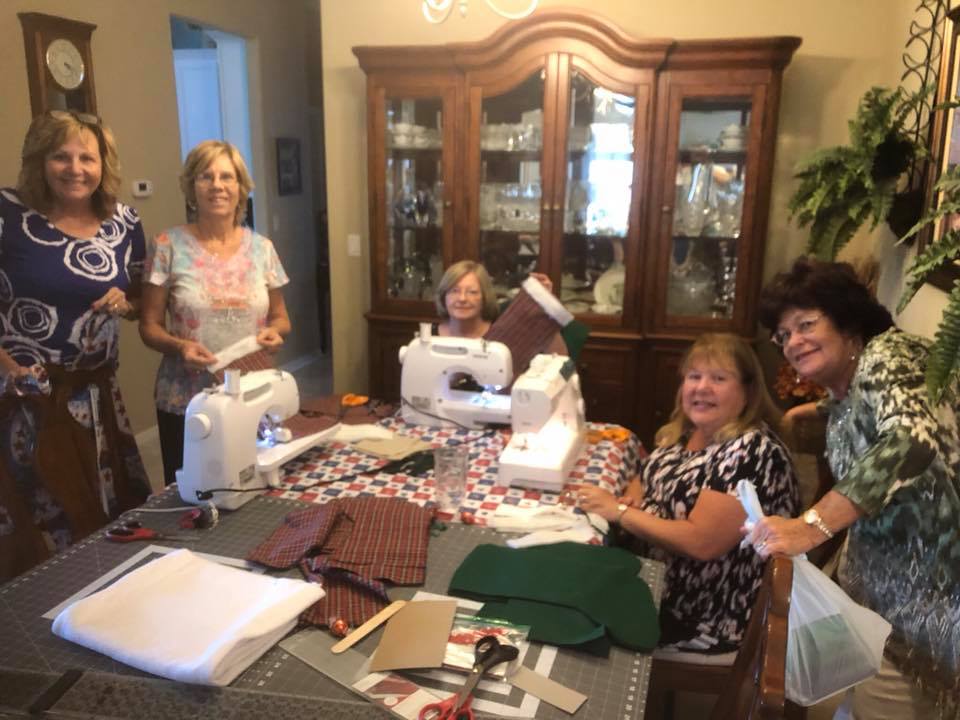 We also have Angels who support families that are expecting, whether that be the spouse of a deployed service member or an active-duty female. Angels on the Baby Brigade Team prepare virtual baby showers as a way to show their support for our heroes by easing the financial and emotional stress that they may face.
For families who have experienced the heartbreaking loss of a fallen hero, our Living Legends Team provides comfort to show that they have not been forgotten. Angels on this team send personalized sympathy cards to communicate compassion. On the anniversary of a heroes' passing, an Angel will send a card of remembrance.
Our Women of Valor Team works with those whose lives have been changed significantly due to a wounded service member. Volunteers focus on supporting and comforting those who are a part of our Women of Valor team, a group of women who have become the caregiver of wounded heroes. Angels on this team support these women throughout the year.
Veteran Support Services
Our veterans often face hardships such as PTSD, homelessness, or long stays at VA hospitals. Our Angels volunteer across the country in hopes to lift the spirits of veterans and provide them with the support they need.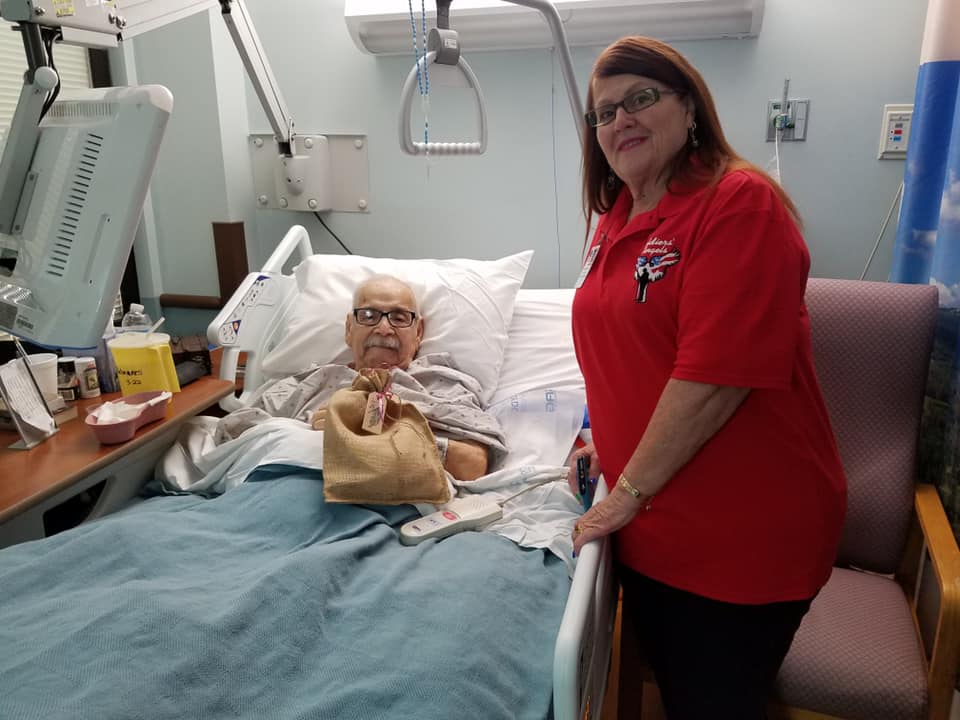 Soldiers' Angels is approved to work in over 30 VA Hospitals, and our Angels take advantage of this access by visiting patients monthly, or even bi-weekly. They supply veterans with blankets, hygiene kits, box lunches, and other goodies like magazines or luncheons. Click here to learn more about all of the work we do at VA Hospitals.
As for less fortunate veterans, we are extremely dedicated to making their needs easier to obtain through Mobile Food Distributions and Stand Down Support events. You can read more about how we get involved with low income/homeless veterans here.
Ready to BE AN ANGEL? Get started here.
---