Be[come] An Angel Day!
The best way to celebrate Be an Angel Day by joining Soldiers' Angels! Here's how you can become an angel.
August 17, 2017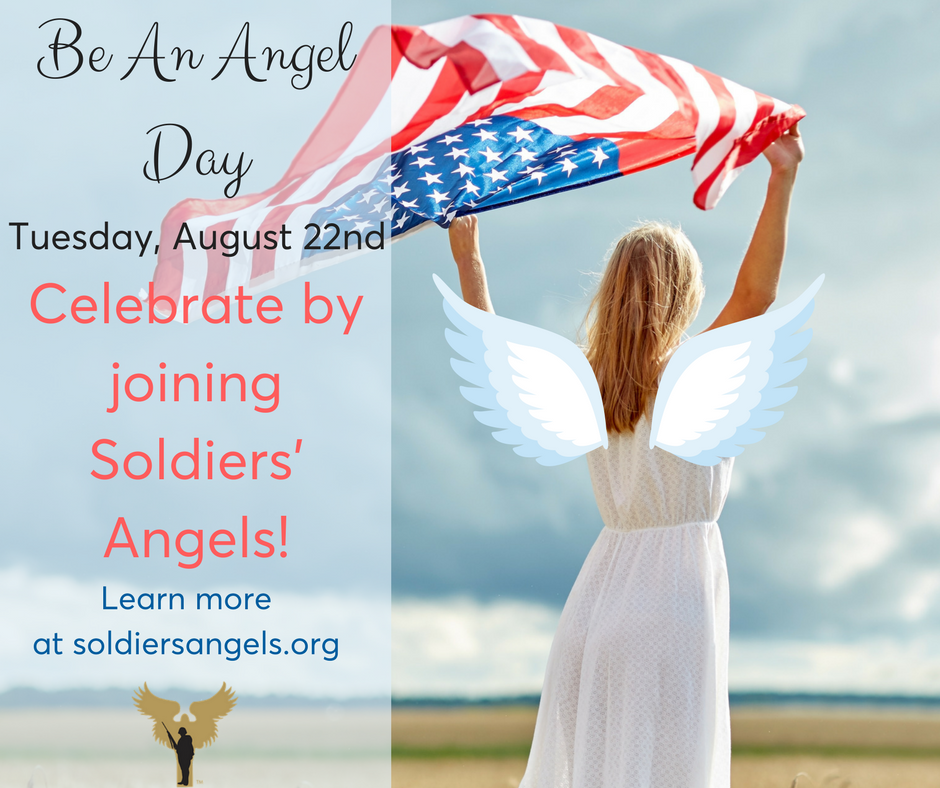 August 22nd is Be An Angel Day, a special day meant to encourage people to perform random acts of kindness and to help those in need. So we thought, what better way to celebrate than to encourage people to BECOME a Soldiers' Angel!?
We have 109 troops awaiting adoption and countless other families and veterans who could use your help. Soldiers' Angels are bakers, letter writers, knitters, and sewers. They send packages, visit patients in the VA Hospitals, organize luncheons, pass out food at mobile food distributions, and send supplies overseas. There are so many ways you can contribute and serve those who have done so much for us: our military heroes, veterans, and their family members.
If you aren't an angel already, there are several ways to join:
By joining one of our teams
By Volunteering in one of our Veteran Support Efforts
If you are an angel already, we encourage you to share this blog and encourage others to join! Our goal is to get 109 new angels to match the 109 troops awaiting adoption.
Want to just do something nice and give back that day?
Here are a few ideas:
We'd love to hear what you're doing for Be Angel Day! Leave a comment!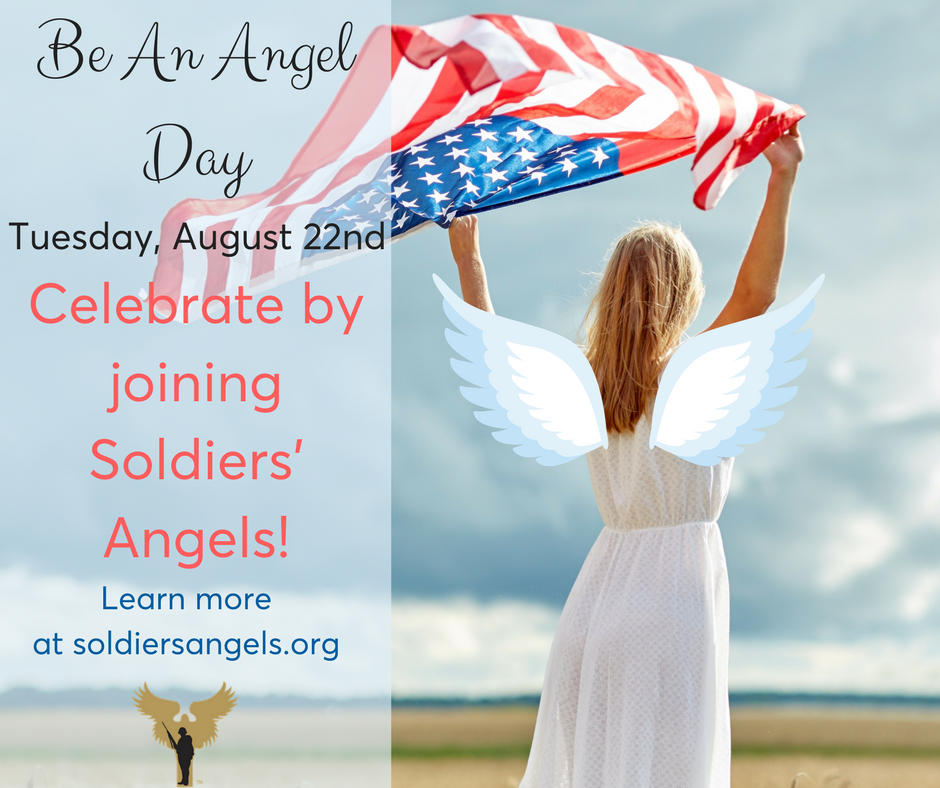 ---