Virtual Youth Volunteer Opportunities
August 18, 2022
How to volunteer from home and earn service hours
Volunteerism is a powerful thing – especially at a young age. Youth volunteerism doesn't just make you feel good, it increases self-esteem, helps strengthen your empathetic side, teaches teamwork and the importance of community AND it looks good on college applications. If you are a young person or have a teen/youth at home looking for youth volunteer opportunities to earn service hours, we've got some great virtual opportunities!
By volunteering through Soldiers' Angels, you can help support the military community on a flexible schedule AND flex that creative muscle. Our Virtual Volunteering opportunities can be done from home (or anywhere) on your own time. Here are some of the youth volunteer opportunities we offer through our Virtual Angel Teams. Please note that if you are a minor, we require a parent or guardian to sign up as a Team Angel.
Bake goodies for service members
Deployed service members LOVE sweet treats! If you love to bake, you can support service members by sending care packages filled with homemade cookies, brownies, cakes, and other delicious treats. This opportunity is great for bakers of all levels. Learn more here.
Meet three Angel Bakers who bake with their parents
"My daughter Grace (17) is the baker. She has some chronic vascular compression syndrome that cause her stomach and colon not to work right so she has a feeding tube and can't eat what she makes, but loves baking for others. She especially loves decorating sugar cookies. She's very limited in what she can do so this is a great volunteer opportunity that she can do from home." – Angel Mary
Angel Allison (pictured in the middle) was searching for volunteer opportunities when the pandemic hit. She came upon Soldiers' Angels and signed up with her mom because she loves to bake.
"This is my son, Jakob. Jakob has Cerebral Palsy and autism. He decided, after seeing me post about service members needing home baked goodies, that he was going to make cookies to send! He's rockin' the kitchen this morning!" – Angel Tracy
Cookies and sweet treats really do warm the soul. Here's a message one of our Angels received after sending a care package of her cookies overseas.
"I just received your very heavy package full to the brim of cookies and brownies. I just wanted to take a second and say thank you so much for taking the time and effort to bake those sweets for us over here. I walked around like Santa on Christmas giving out rolls of cookies to everyone in the tent and they all enjoyed them, your right who can eat a cookie without smiling? I loved the dark chocolate cranberry walnut cookies, wow they are amazing!"

– John
Send gratitude cards to veterans
There are many veterans who have never been thanked for their service. This volunteer opportunity is simple but powerful. Write and send gratitude cards to veterans of all generations thanking them for their service. This volunteer opportunity is open to everyone and you do not need to be or become an Angel volunteer to participate. It's also a great activity to do in a group – whether you're a college kid in the dorms or a High School student looking for a fun activity for your civic group. Learn more here.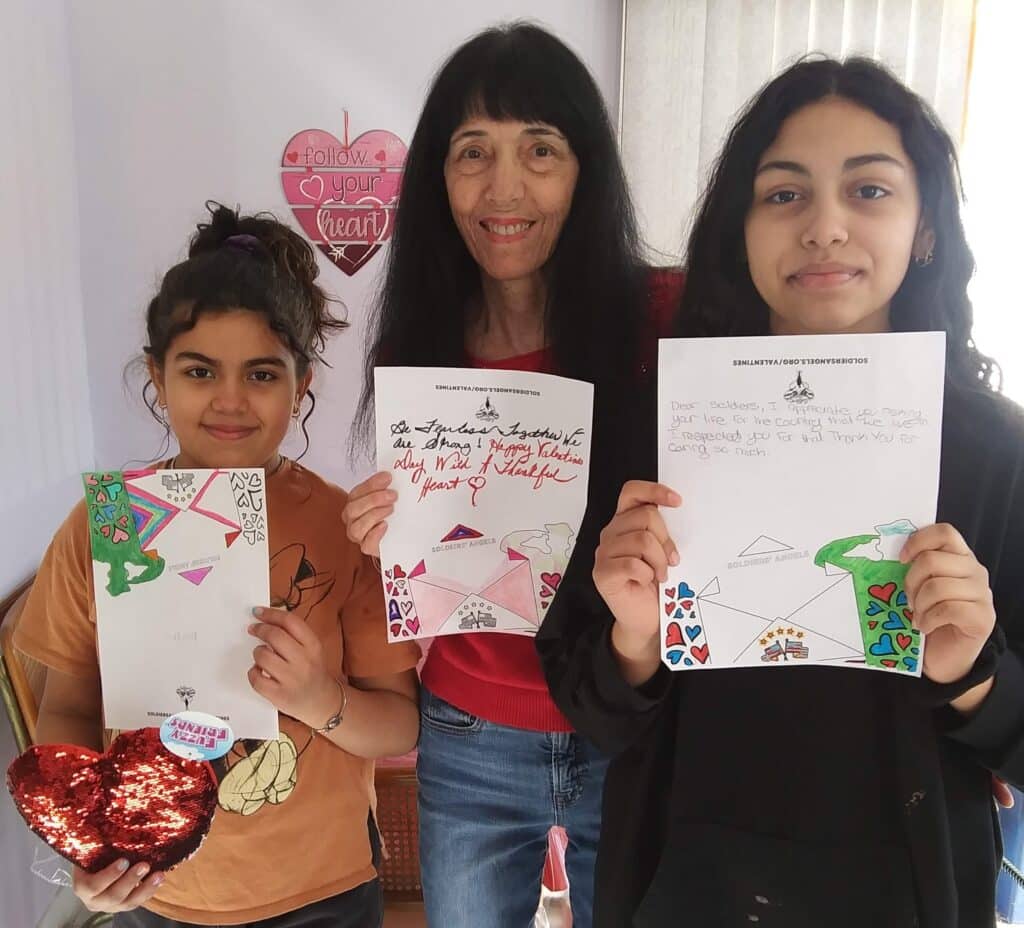 Write letters to deployed service members
Hearing your name at mail call is a huge morale boost for deployed service members. We have hundreds of Angel volunteers who write to service members each month and always need more! Letters do not have to be long and you can even get creative, including drawings or sketches. Learn more about letter writing and get tips on writing your first letter here.
"I asked my 16 year old grand daughter if she would help me. I have been on the letter writing team for five years now and she has helped once in a while. She was coloring for her self. I asked if she would do some for me and I will mail with my letters. Here are some samples."

Angel Gena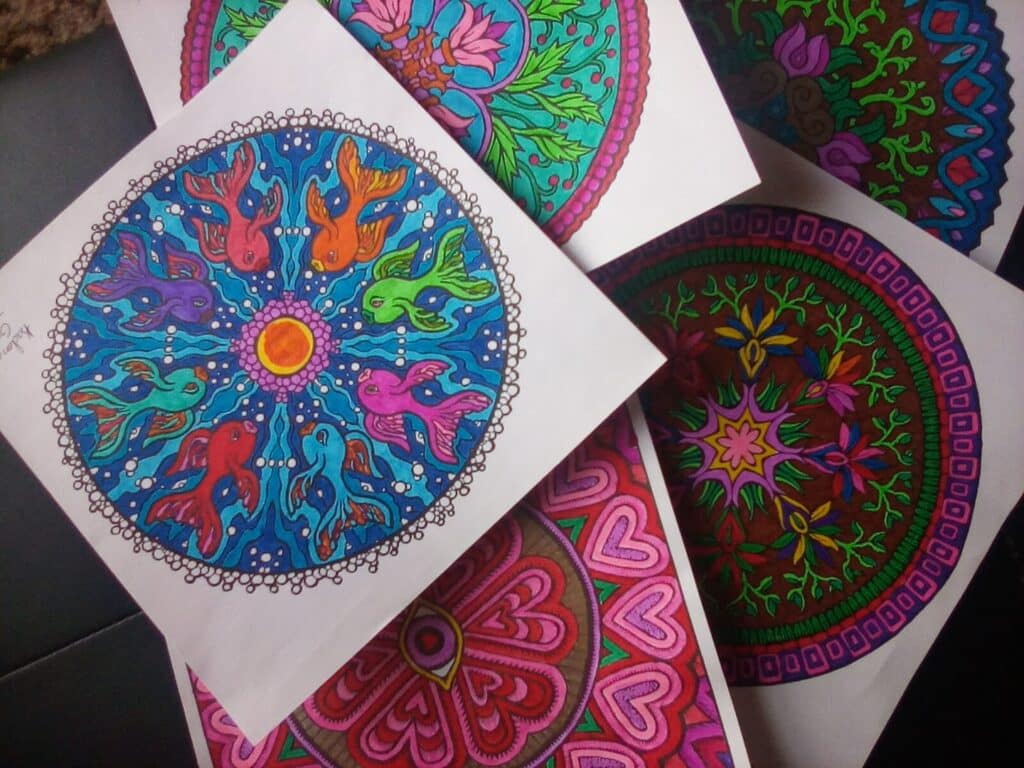 Soliders' Angels youth volunteering opportunities are flexible, easy, and great for creativity and skill-building! Learn more at soldiersangel.org/volunteer.
If you are a youth leader or teacher and want to help us spread the word, please download our printable flyer.
---