Soldiers' Angels Volunteer Opportunities for People With Disabilities
December 4, 2020
Soldiers' Angels is proud to offer inclusive volunteer opportunities for people of any age, health restriction, or disability. We are proud to have volunteers of all ability levels and can offer rewarding opportunities for just about any person interested in serving the military population. To demonstrate that, we'd like to highlight a few of our differently abled volunteers, as well as some of our many volunteer opportunities for people with disabilities.
Tracy and Jakob: Baking as a Team Angel
Tracy is our Deployed Support Team leader who spends her free time baking for our Angel Baker Team with her son, Jakob.
"Jakob and I have been volunteering with Soldiers' Angels since 2014, when I joined to support Angel Bakers and then the Deployed Adoption Team. Because of Jakob's autism and cerebral palsy, community volunteerism can be difficult, as it can be too physical and/or overwhelming. The Soldiers' Angels Teams allow him to work at his own pace and capabilities. It's a perfect volunteer opportunity for him to do unassisted or together with me and very rewarding. As a military family, newly retired, there is nothing better than being able to support service members while doing something you love…making yummy goodies and sending care packages."
Deployed Adoptions Team
We mentioned our Deployed Support Teams earlier, but actually any of our Angel Teams are great for people with different abilities. These teams are all virtual and can be done at your own pace. From baking to sewing to sending care packages or simply writing letters and sending cards. Here's an angel on our Deployed Adoptions Team who enjoys adopting service members.
"I am so proud to be part of the Soldiers' Angels Deployed Adoptions Team. Unfortunately, I'm permanently disabled so I'm not able to do much in the way of physical or mental activities, but I can definitely type letters with love and caring and also mail gifts to put a smile on a service member's face. Joining Soldiers' Angels was a personal goal for me so I could give back to society since what I am able to do is very limited. I'm grateful to have this opportunity through your organization to make a difference. You know, it makes me sad to hear that some service members don't get any mail or acknowledgment. One reason I wanted to participate in the program was to try and make everyone feel supported. I wish I could adopt everyone, but so far I have two that I've adopted. They don't say much in return, but I have faith that what I'm doing is making them feel supported and special." – Anonymous Angel
Ann & Quinn: Volunteering at the VA Hospital
Ann is our VA Representative in Biloxi, Mississippi. She does a great job offering inclusive opportunities for her volunteers. Before COVID, we would often coordinate coffee stations within the VA Hospitals for veteran patients. Here's a photo of one of her volunteers, Quinn, who is blind. Ann says,
"You see, even 'seasoned' people who cannot stand or have limited sight can help other veterans. You just have to find something they can do to help and feel needed at the same time. Quinn is 82, blind in one eye, legally blind in the other and is 100% service-connected disabled (asbestosis) which makes walking difficult for him. He loves doing the stickering and packaging candy, things he can do sitting down. I think it is so important to have volunteers who can do things with their limitations to feel they are helping their fellow veterans."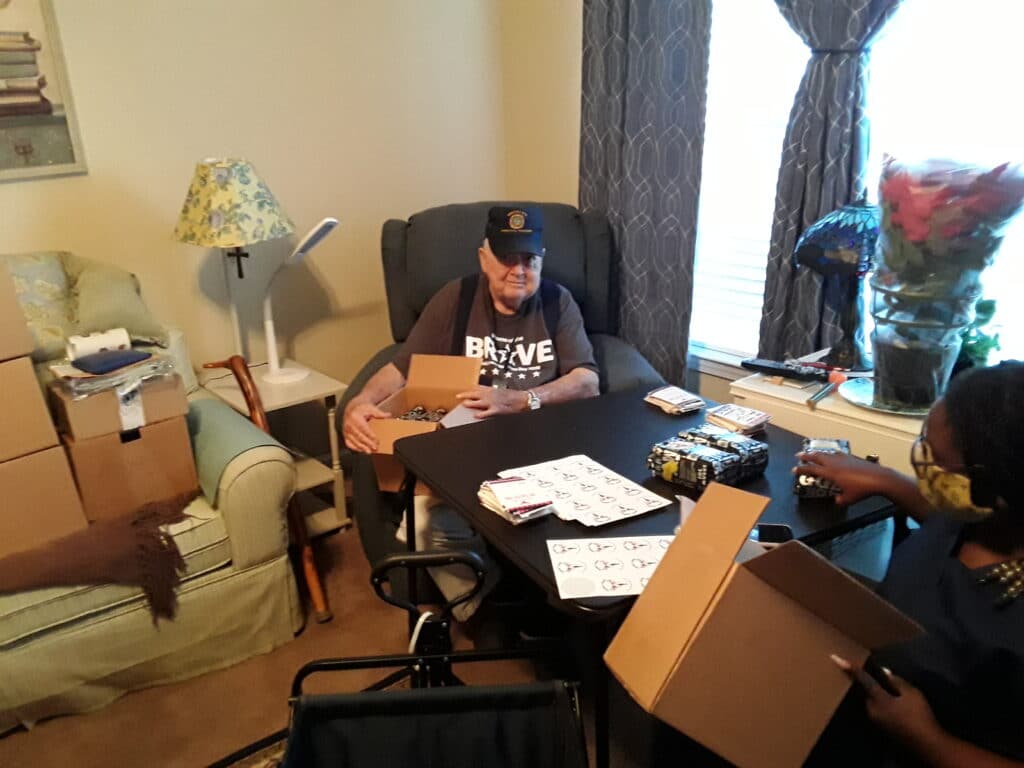 Amy Krome: Fundraising
Amy Krome has been involved with Soldiers' Angels since 2005. After the tragic events of 9/11, Amy wanted to do something to give back, but due to her physical disability it was difficult for her to find the best way to give back. Amy does an annual bike ride through Legacy Trail in Lexington, KY to raise funds for Soldiers' Angels. Last year, she biked nearly 20 miles over a two day period.
"I DON'T LIKE to be told I can't! I LOVE the SHOCK and AWE factor! Determination! I've wanted to do a Bike Ride Event since I started at Soldiers' Angels and now is a great time to do it."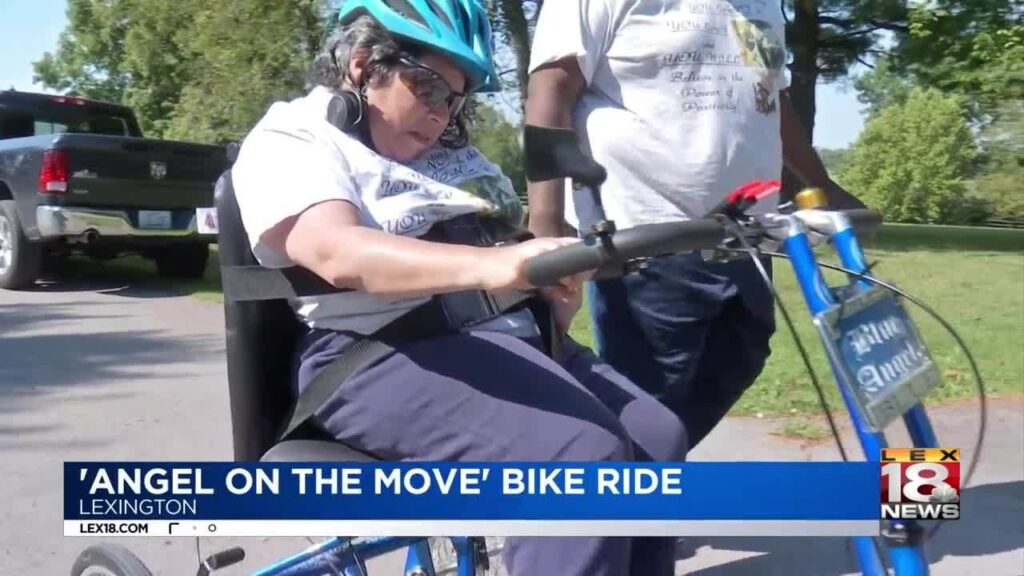 Volunteering at our Mobile Food Distributions
Another great volunteer opportunity we have for people with disabilities is our Mobile Food Distributions across the country. We have several amazing volunteers of all abilities who lend their time in different ways.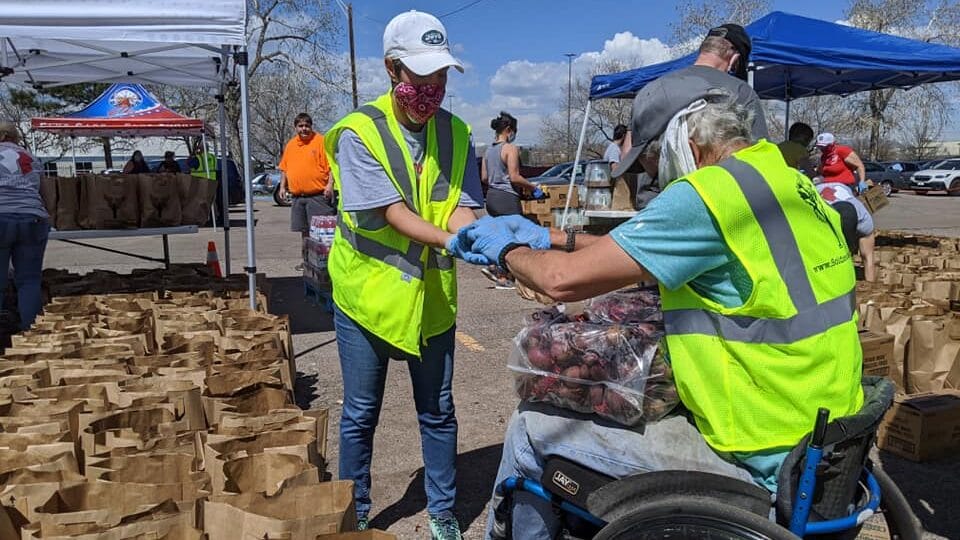 Whether you're interested in helping service members, veterans, or military families, we have plenty of volunteer opportunities for people with disabilities. Learn more about all of our volunteering options here.
---