Soldiers' Angels Support in 2022
March 23, 2023
Thanks to our Angels, supporters, and donors, we're happy to report that 2022 was an excellent year for Soldiers' Angels! We set high goals for collection drives and programs, and our community helps us meet and sometimes exceed those goals each year! Did you know that Soldiers' Angels is the largest volunteer network of any charity of its kind in the country? We also maintain an efficiency rating of 96% and hold the highest level of recognition from Guidestar – the Platinum Seal of Transparency. So how much support did we provide for service members, veterans, and military families in 2022? Here's a look at our impact.
Overall Support
Thanks to our Angel Volunteers, we supported 877,224 service members, veterans, and family members in 2022! That's equivalent to the entire population of Charlotte, North Carolina! Our Angels were letter-writing machines this year, sending 190,328 letters and cards of support. Here are some of the many thank you messages we received from last year.
Collection Drives
Our seasonal collection drives are a fun way to engage communities, companies, and supporters in sending much-needed supplies to distribute overseas and within the VA Hospital system. Our collection campaigns collected and redistributed over $23,262,218 worth of items! This includes:
147, 292 lbs of Halloween candy during Treats for Troops
40,650 stuffed holiday stockings from Holiday Stockings for Heroes
88,784 pairs of socks for Warm Feet for Warriors
39,121 care package items in the 2nd year of Go Camo
$3,299 worth of dog items in the first year of our campaign benefitting Military Working Dogs
We are blown away by the support of all of our campaigns this year, but especially by our Holiday specific campaigns. Here are some sweet stories from our Holiday Support Programs.
Special Programs
2022 was remarkable for our Hops for Heroes program and our Home of the Brave campaign. Hops for Heroes relaunched after being paused during Covid and ended up being the largest effort to date with 16 breweries on board – the most we've had since its inception! Read all about its success here.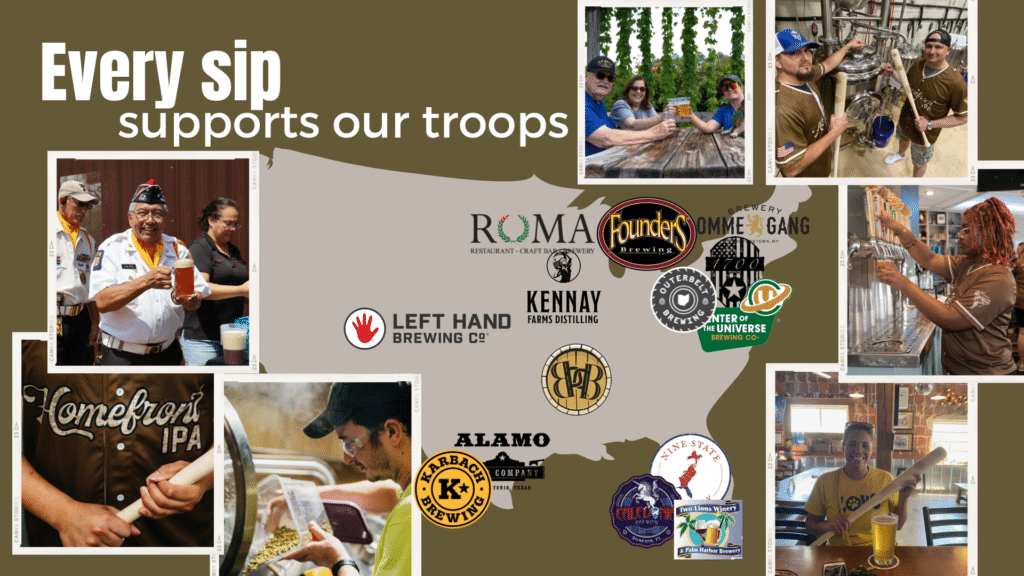 We celebrated Home of the Brave's 10th year in 2022, and for many locations, this was the first year since Covid we were allowed to operate within the VA Hospital once again. Read all about the efforts of our amazing sponsors and volunteers here.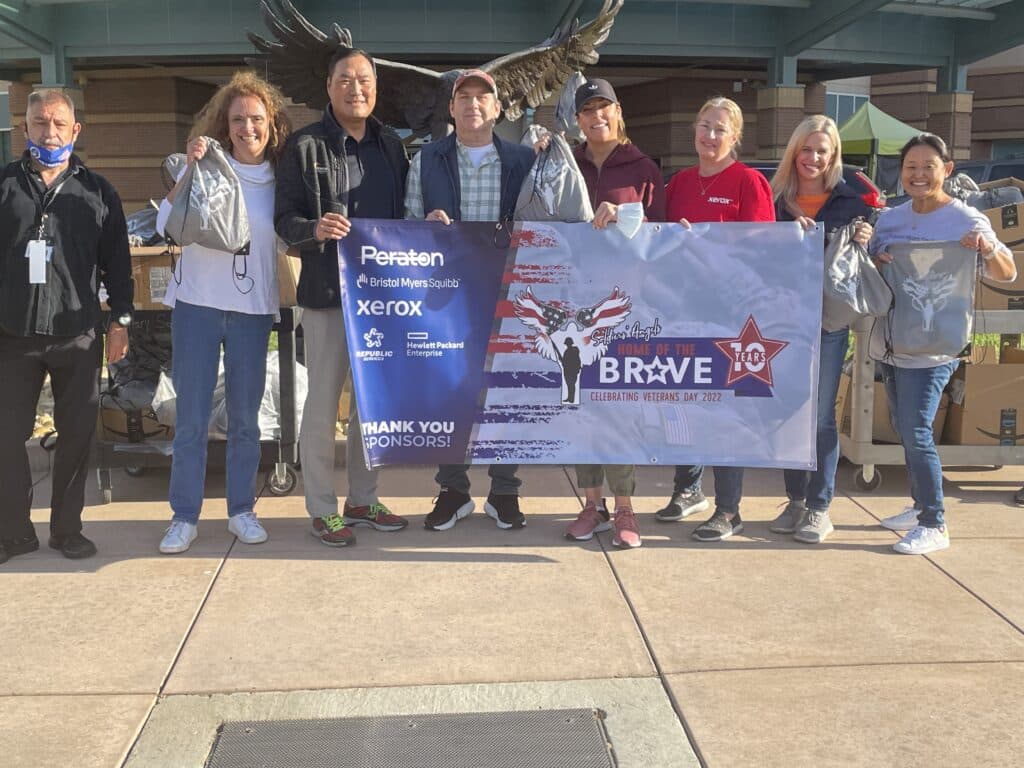 Veteran Food Distributions
With nearly 240,000 veteran family members served since 2015, we can proudly say that Soldiers' Angels is the largest organization providing food exclusively to veterans in America. These massive events are thanks to dedicated volunteers, who come out rain, wind, sleet or shine to serve and to strong corporate partners like Boeing, BURNCO, Lockheed Martin, and more. In 2022 alone, we served over 36,119 veterans and their families with food assistance.
Thanks to our amazing community of supporters, we've sent over 1,004,563 care packages over the last 20 years to combat deployed service members and provided over $263 Million in aid to military and veteran families since 2003. Each year our organization gets stronger and is able to provide support to more deserving heroes in the military community. Read some of our favorite stories from 2022 here. You can also check out our 2022 Fact Sheet here.
---