2022 Hops for Heroes efforts across the country
June 16, 2022
After a brief hiatus, we are so excited to kick off Homefront IPA season in 2022! This year's Hops for Heroes efforts are not just back— they are bigger and better than ever! We have 14 breweries signed on to brew Homefront IPA between Memorial Day (May 31) and Veterans Day (November 11). We also have some returning and new suppliers to help with the efforts, the new Homefront IPA label finally being printed, AND increased support for our breweries this year. It's going to be a GREAT Homefront IPA season! Here's what to look for as the releases roll out.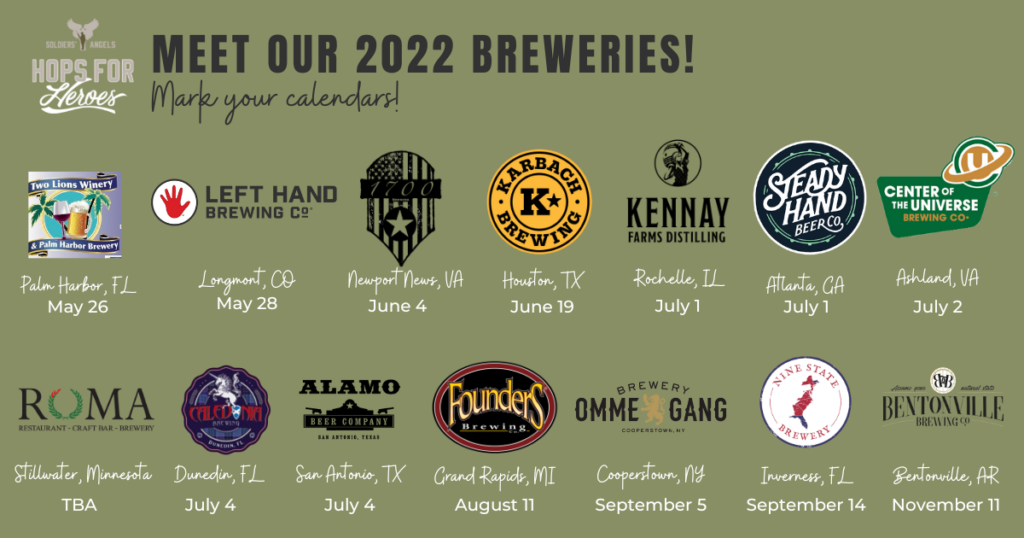 "As a veteran-owned brewery, we're honored to partner with Soldiers' Angels on their Hops for Heroes program. Being able to provide comfort, care and support to our deployed service members, veterans and their families is a priority for Left Hand. We're proud to brew and share Homefront IPA with our Longmont and Colorado community, while benefiting an important cause that is near and dear to our hearts."

– Jill Preston, Director of Marketing & Hospitality at Left Hand Brewing
2022 Partners
It takes a community to pull this off each year. We want to shout out some of our partners, who have generously donated supplies for this year's brewing efforts.
Cooperstown Bat Company generously donated bats to all 14 breweries this year. Cooperstown Bat Company was established in Cooperstown, New York (aka the "Home of Baseball"), in 1981. They are currently the third oldest bat company in the United States. The bats they provided have been engraved with the year, the brewery logo, and Hops for Heroes insignia. These maple baseball bats will take a soak in each Homefront IPA fermentation tank to add that unique Americana flavor we all love.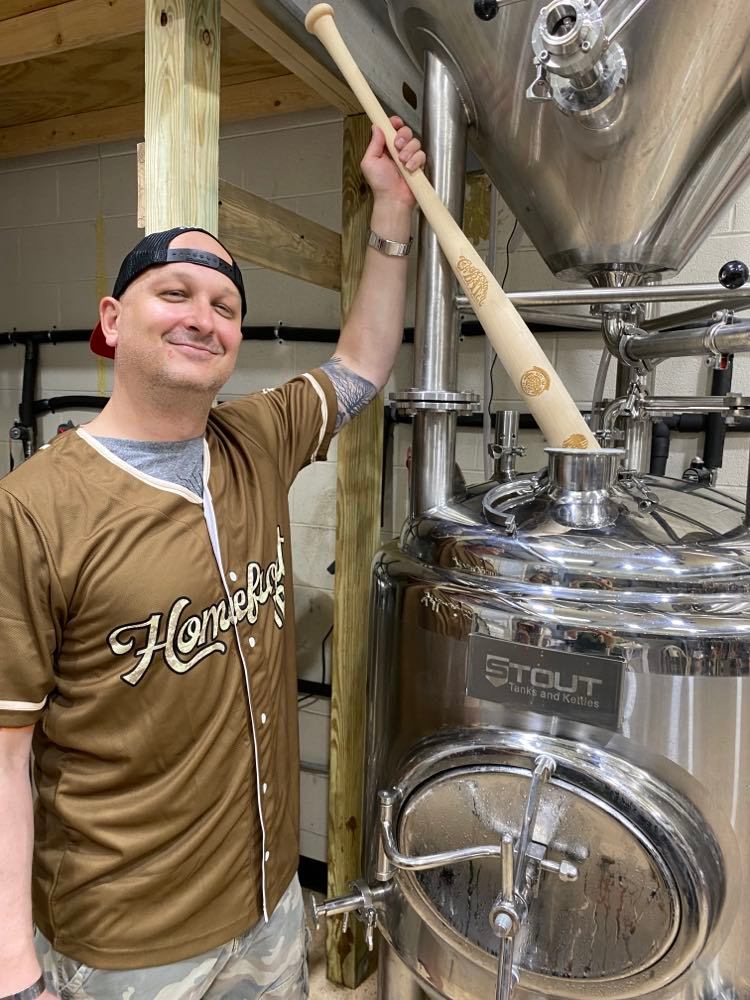 Hops Direct, aka Puterbaugh Farms, is a fifth-generation hop farming family that has been growing hops in the fertile Yakima Valley of Washington State since the 1930s. The family forefathers migrated from France to Canada, and then made the move to the present farm site in Mabton, Washington. They've been a wonderful partner to Hops for Heroes since the beginning! This year, they've offered up the hops needed to any brewery interested in using their hops in the brew.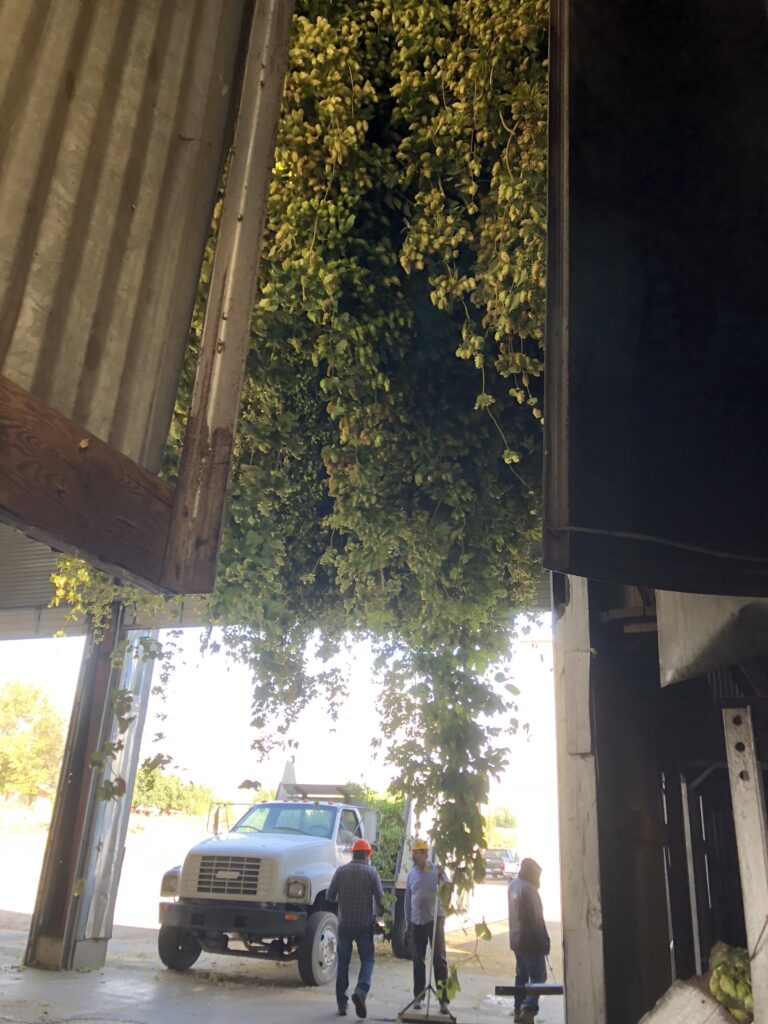 2022 Breweries
Here's a look at our 2022 breweries, their release dates and release efforts.
Palm Harbor Brewery / Palm Harbor, Florida / May 26
Palm Harbor Brewery was the first to release Homefront IPA. This small brewery and winery released it in their taproom in honor of Memorial Day.
Left Hand Brewing / Longmont, Colorado / May 28
Did you know that Lefthand Brewing is a veteran-owned brewery? We are so glad to have them back as a longtime supporter of Hops for Heroes. They tapped their batch on May 28th in the tasting room.
1700 Brewing / Newport News, Virginia / June 4
Another veteran-owned brewery! 1700 Brewing threw a huge kickoff to summer bash and tapped their batch of Homefront IPA for the occasion. They had live music, food trucks, yoga, and lots of fun.
"One of our founding principles as a brewery is to give back to the community and this is the perfect way to do it," says Kevin Mead, co-operating owner of 1700 Brewing, in a local news story about their participation. Hear more from Kevin, his service, and how he gives back as a brewery owner on The Transition Podcast.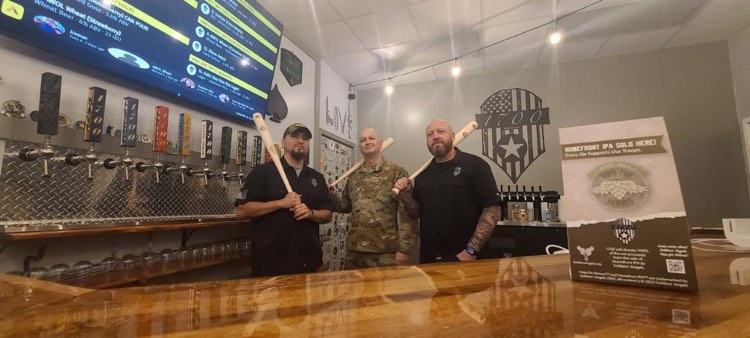 Karbach Brewing / Houston, Texas / June 19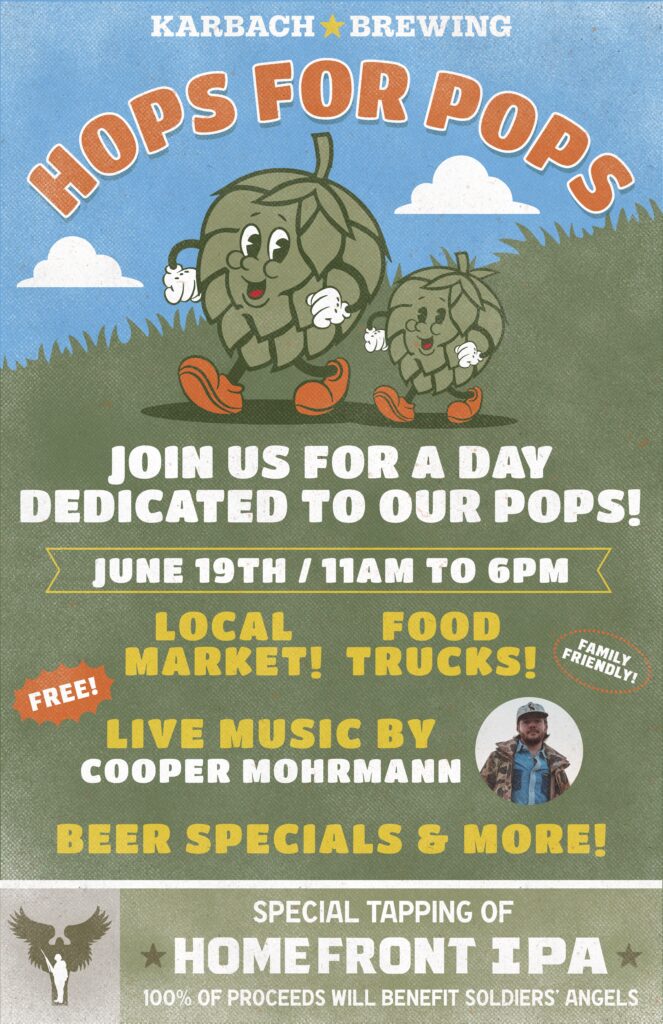 Karbach Brewery, in Houston, Texas, is releasing Homefront IPA along with their Father's Day celebrations. They'll have beer specials, live music, food trucks, and a local market to celebrate.
Kennay Farms Distilling / Rochelle, Illinois / July 1
Kennay Family Farms is new to the Hops for Heroes family and is both a brewery and distillery!
"Soldiers' Angels puts the needs of our American heroes first. It is exactly the type of organization that Kennay Farms is proud to align ourselves with," says Aubrey Quinn, Marketing Director at Kennay Farms. "With a long history of service men and women in our family we are grateful we can give back to honor their service."
Steady Hand Beer Company / Atlanta, Georgia / July 1
Steady Hand Beer Company just signed on as a new Hops for Heroes brewery with plans to release in their taproom on July 1. Stay tuned for more details on their release party.
Center of the Universe Brewing / Ashland, Virginia / July 2
Our OG Hops for Heroes brewery. Center of the Universe is the reason this exists and is the creator of the Homefront IPA recipe! Here's a little history behind that. This year, the brewery will release Homefront IPA as a part of its "Cheers to Heroes" event in honor of 4th of July weekend.
"Hops for Heroes and Homefront IPA have always been a source of pride at Center of the Universe since we started the program back in 2011. Now, with Soldiers' Angels at the helm, we are excited to once again produce this amazing beer for an even greater cause." – Chris Ray, Cofounder, Center of the Universe Brewing Company
Here's a great interview we did with Co-founder Chris Ray for more on the Hops for Heroes program and history.
Caledonia Brewing / Dunedin, Florida / July 4
We've got a strong Florida presence this year! Our last July 4th brewery release is in the historic Florida town of Dunedin. Stay tuned for details on their release party.
More Homefront IPA releases to put on your calendar
Stay tuned for more on upcoming Homefront IPA releases this Fall:
Founders Brewing / Grand Rapids, Michigan / August 11
Brewery Ommegang / Cooperstown, New York / September 5
Nine State Brewery / Inverness, Florida / September 14
Bentonville Brewing / Bentonville, Arkansas / November 11
Learn more about Hops for Heroes, participating breweries, and how to get involved here.
---