From Hunger to Hope: 8 Years of Veteran Food Distributions
September 13, 2022
With nearly 240,000 veteran family members served, Soldiers' Angels becomes the largest organization providing food exclusively to veterans in America.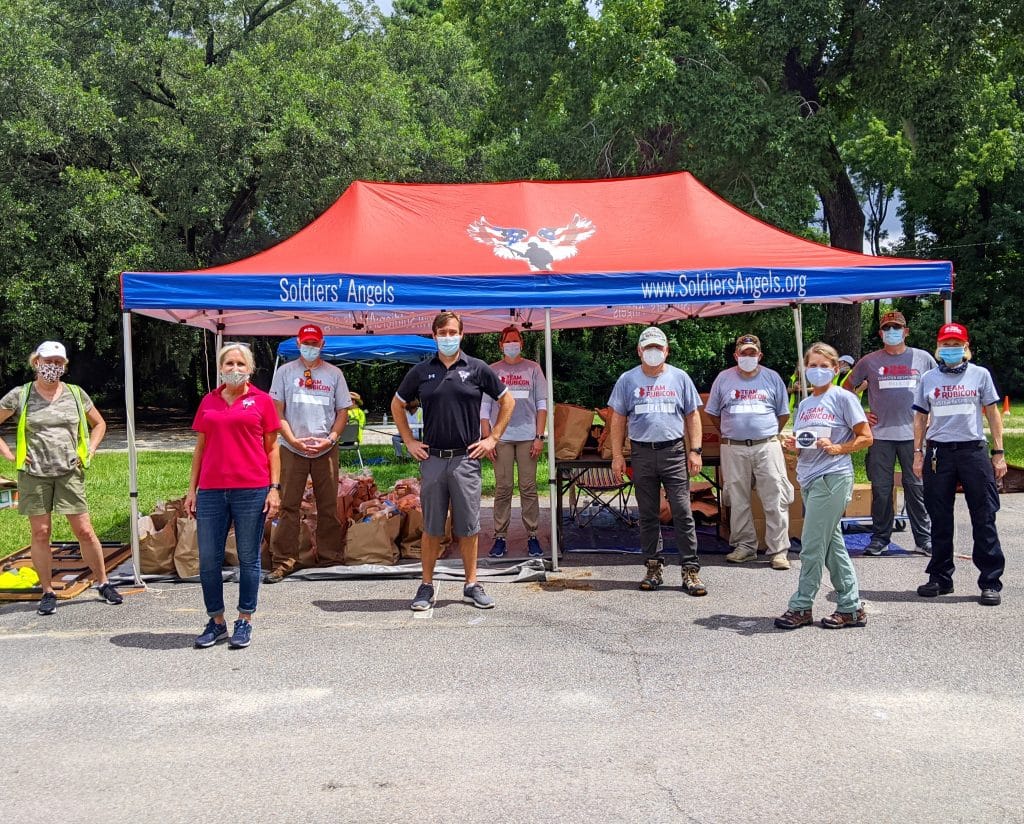 September is Hunger Action Month and this month's Veteran Food Distribution events hosted around the country mark the eighth year of food assistance from Soldiers' Angels benefiting more than 240,000 low-income and at-risk veterans and family members. The distributions also occur during September's Hunger Action Day and as the White House prepares to host the first Conference on Hunger, Nutrition, and Health held in more than 50 years.
According to Soldiers' Angels President and CEO, U.S. Air Force veteran Amy Palmer, "Soldiers' Angels provides more food exclusively to veterans than any other organization in America. Our motto is 'May no soldier go unloved,' and this extends to providing supplemental and nutritious food for at-risk veterans in our communities. As the White House and nation turns its attention to the nutritional and health needs of all Americans, Soldiers' Angels is working to ensure that no one who has sacrificed for our country goes hungry."
Since the inception of the program in September 2015 in San Antonio, Soldiers' Angels has expanded the service to other major cities across the country, including Atlanta, Charleston, Denver, Detroit and Orlando, with plans to expand to more cities in the future. Partnering with local food banks, the goal of this service is to provide food relief to low-income veterans and their families on a monthly basis.
View Soldiers' Angels PSA, "From Hunger to Hope: This Veterans' Path Led to Soldiers' Angels," at https://youtu.be/McdVjakFWPc.
To date, nearly 90,000 veterans and about 240,000 family members have been served more than seven million pounds of food, including fresh fruits and vegetables, meat, and non-perishables. The monthly events in each of the six cities have been "staffed" by 22,000 Angel volunteers, who have logged over 114,000 volunteer hours, as well as corporate and community sponsors.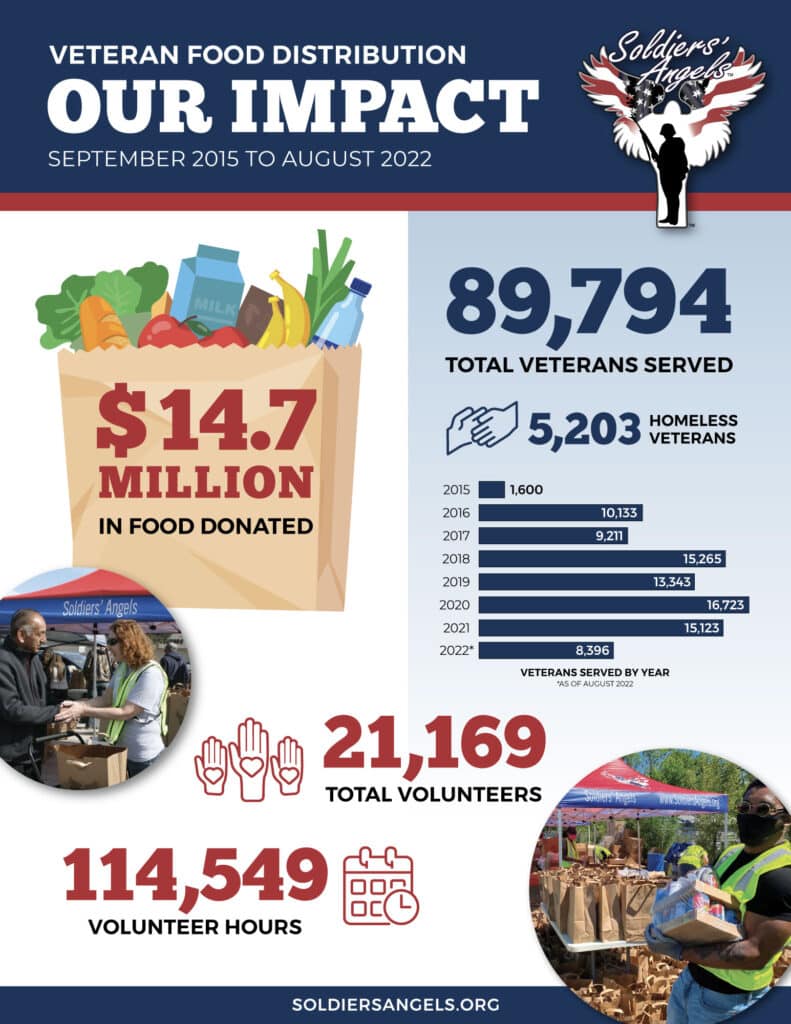 "Soldiers' Angels is proud to be able to provide food relief to our veterans and their families. No veteran who proudly served their country should ever have to worry about going hungry or finding their next meal for their loved ones," said Palmer.

Soldiers' Angels monthly Veteran Food Distribution program provides an easy, no-cost way for veterans in need to receive approximately 75 pounds of groceries. Volunteers pack the bags and load them into cars, pushcarts, or backpacks for registered veterans.
To learn more about Soldiers' Angels' corporate engagement opportunities, including sponsoring a Veteran Food Distribution, visit soldiersangels.org/ways-to-give/corporate-engagement-opportunities.
---