Improving Access to Food for Active Duty Service Members
September 7, 2023
You may have noticed that our Veteran Food Distributions are now called "Military & Veteran Food Distributions." The expansion of the name marks the expansion of who we serve: homeless and at-risk Veterans and at-risk active duty Service Members, Guard Members, and Reservists. This might shock you, but it is not uncommon for active duty Service Members to be food insecure.
According to Rand, approximately 15.4% of all Active Duty personnel have low food security, 25.8% of Army, Air Force, Navy, Marine Corps, and Coast Guard personnel are food insecure, and 10.4% have very low food security. These Service Members tend to be lower level (E-4) and enlisted with children, extending food insecurity to dependents and family. CNN recently did a story about the issue, pointing to some possible causes: frequent moves make stable employment tough on military spouses, moving has a financial impact on military families, and receiving assistance has a stigma tied to it in military culture. Additionally, only 2% of active-duty Service Members qualify for SNAP benefits.
While there are a myriad of underlying causes, the bottom line is that we have a lot of Service Members and Military families who need food support. Soldiers' Angels is excited to be able to extend support through our Military & Veteran Food Distributions to low-income active duty Service Members, Guardsmen, and Reservists. Our food distributions serve 200-250 people, offering 75 pounds of quality produce, meat, and non-perishables. This amount of food could produce up to two weeks of meals for a family of four.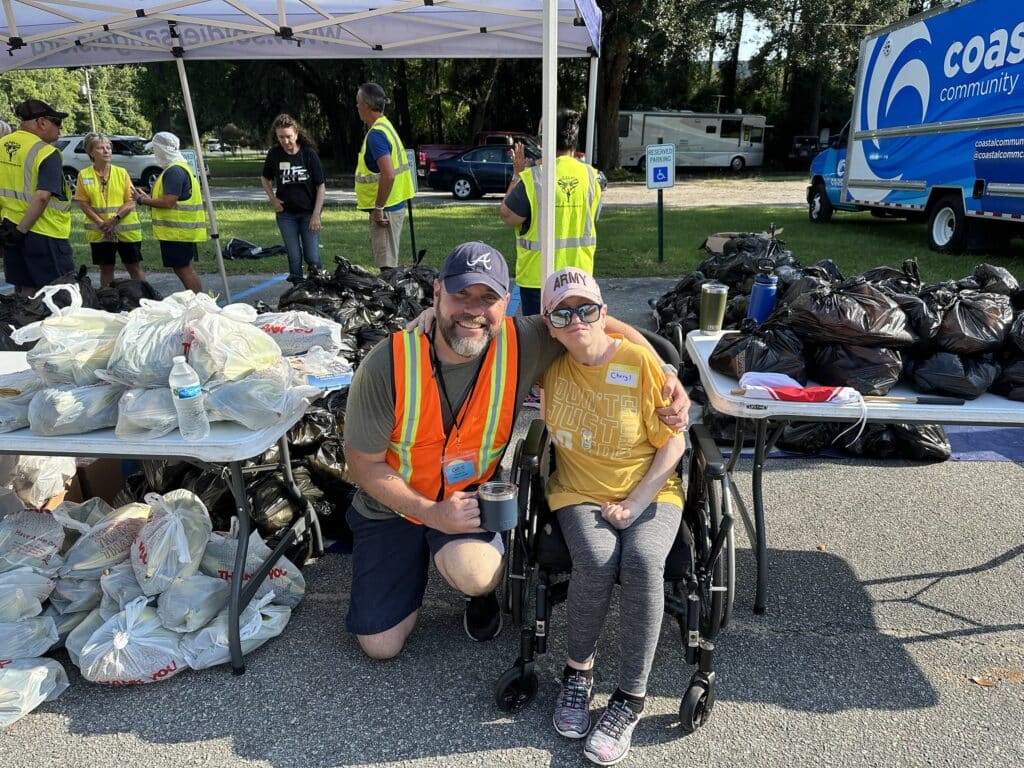 We are also excited to announce the opening of a new location: Dallas, Texas! Our food distribution events are designed to be an easy, no-hassle way for Service Members and Veterans in need to receive food support. After registering for an event, the Service Member or Veteran will arrive during a specified time slot on the day of the event and drive through a line where volunteers will load groceries into their car. Those without cars are encouraged to bring backpacks, push carts, or wagons; volunteers will load you up with as many groceries as you can carry. Learn more about our food support here.
---