Peer to Peer: Fundraising Made Simple
June 29, 2023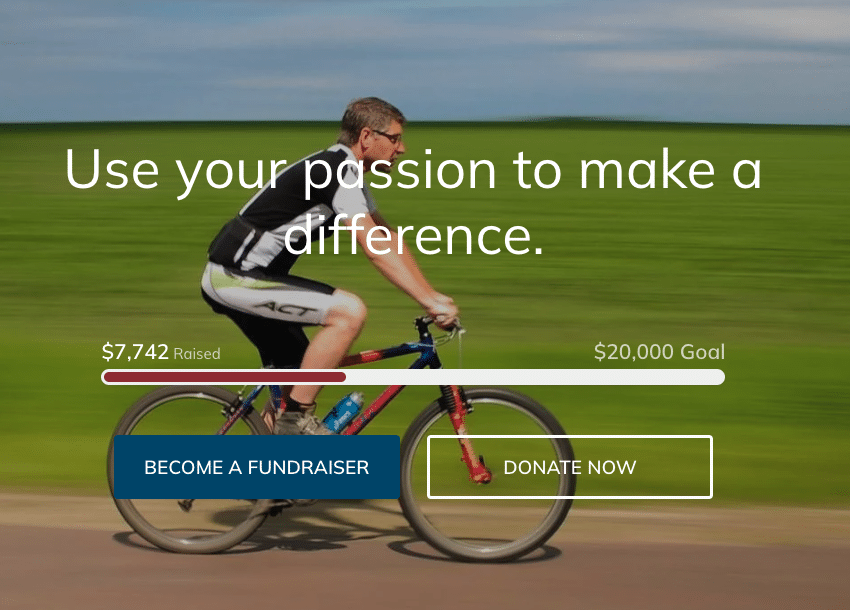 Soldiers' Angels is excited to offer a new way to support deployed Service Members, Veterans, and their families: Peer-to-Peer fundraising! We recently launched our new fundraising platform so that anyone can leverage the power of their network to support our work at Soldiers' Angels and set up their own fundraising campaign.
Peer-to-peer fundraising is not new. If you've ever donated to someone on Facebook for their Birthday or engaged in a GoFundMe campaign, you've done peer-to-peer fundraising. It's a great way to become an advocate for a cause you are passionate about. By taking an active role in fundraising, you can directly support our mission and make a tangible difference. It's also a great way to expand your network as you undertake outreach efforts and build relationships within your community. Additionally, sharing your passion and raising awareness for your cause enhances leadership skills, organizational skills, communication skills, interpersonal skills, and fosters personal growth.
Examples of Fundraisers
We've already had two successful fundraisers on our new platform: our current Marine Corps Marathon Team and our Board Member Maria, who raised over $7,000 to walk the Camino de Santiago. Those are just two of many campaign examples– and with the ease of our new platform, the sky is really the limit on what kind of fundraiser you could create.
Other ideas include:
Host a fundraiser around your birthday, wedding, anniversary or other milestone event. This is a great way to keep the spirit of giving "in lieu of gifts" for any celebratory event. Supporters Kendra and Ryan went all out for their wedding a couple of years ago! They created a beautiful 1940s state fair-themed wedding that took place on the 4th of July. The Independence Day celebration, along with strong military ties from the couple meant that having their "in lieu of gifts" be donations to Soldiers' Angels fit beautifully with their celebration. Learn more about their one-of-a-kind event here.
Training for a big physical challenge? Maybe a run, bike ride, walk, or an epic adventure? Or maybe you just need some extra motivation to keep you moving. Why not start a fundraiser around that activity that supports Soldiers' Angels? This would be a great way to engage a whole office or group to form a team and challenge each other to a physical and fundraising commitment! Who can run the most miles and fundraise the most money?
During summer, the kids inevitably get bored… why not get them involved in giving back? Host a Lemonade stand (or should we say "Lemon-AID"), make homemade baked goods, or create unique crafts, and donate the proceeds to Soldiers' Angels!
Find some other fun challenge – like a headstand every day for a month, a push-up challenge, a dog-walking challenge, the list goes on and on…
The sky really is the limit! All you have to do is follow the instructions below to get started and then you can create a fundraiser that matches your needs!
We've even created a few graphics that will help you kick off your campaigns for some of the categories we listed above. (Please note, you will want to update the QR code to a QR that links directly to your specific campaign page! That QR just links to our sign-up page! Feel free to email us here if you need assistance with that or run into any issues.)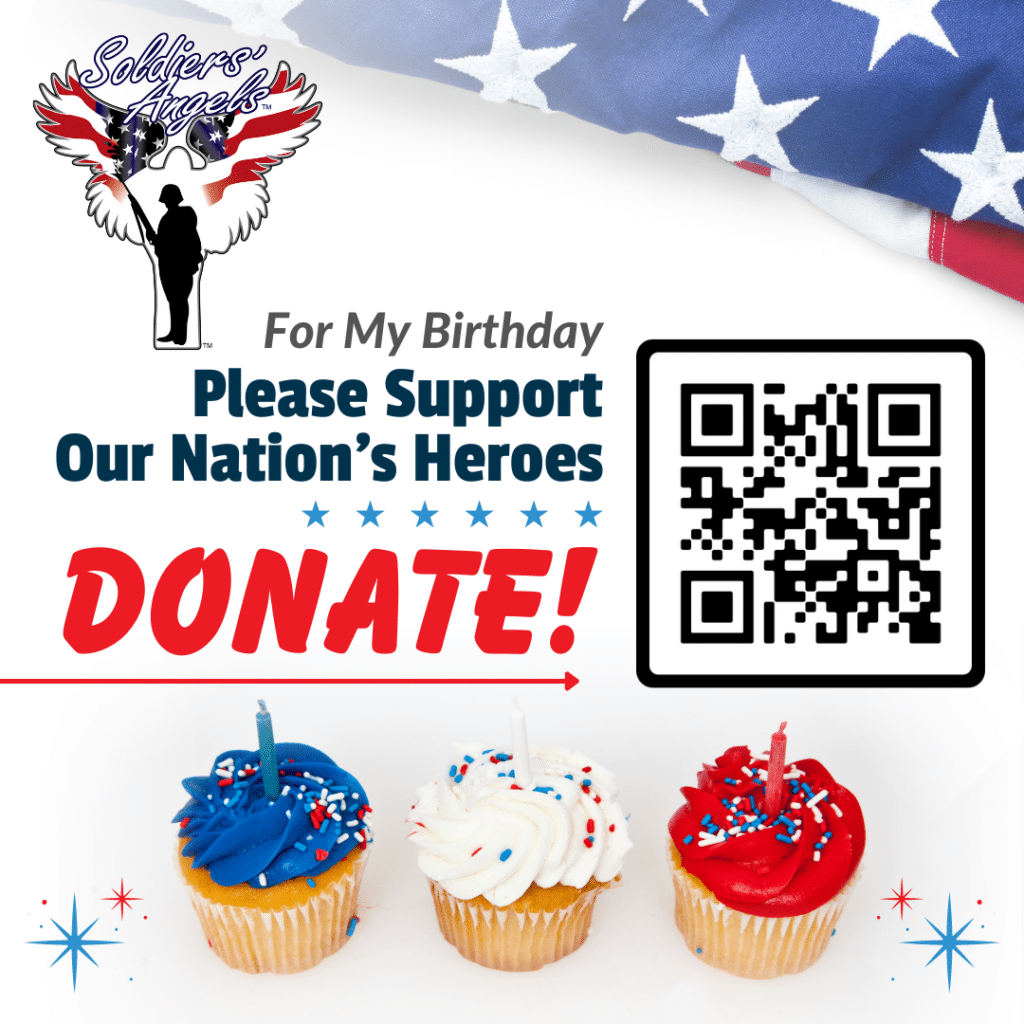 How to get started
Getting set up is quick and easy! Head over to our Peer-to-Peer fundraising page and select "Become a Fundraiser," then choose whether or not you're doing this as an individual, joining a group with an existing campaign, or creating a team (like our Marine Corps Marathon Team). The next steps are to create an account, add a profile picture, select a fundraising goal, and write your story! Tell people who you are, why you're raising funds, and why Soldiers' Angels and/or supporting Service Members and Veterans is important to you. Here's an example of Maria's fundraising page.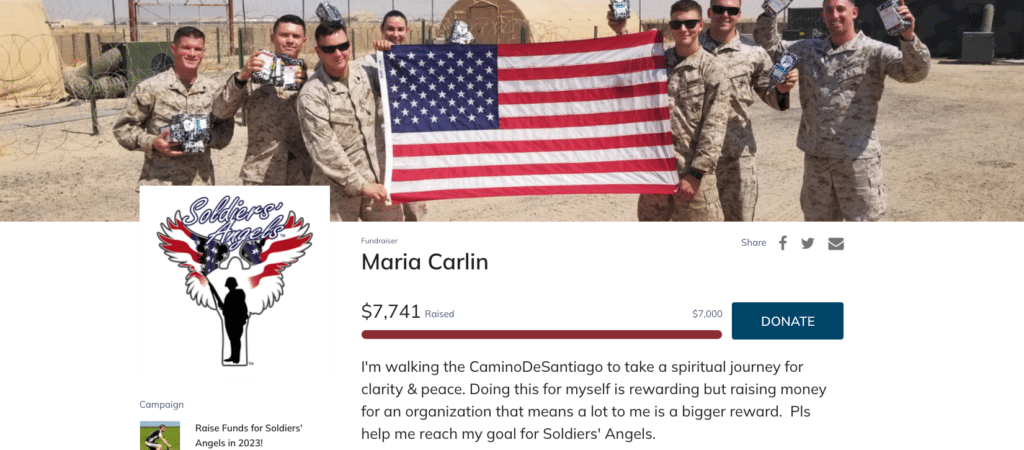 Set-up is easy peasy, the next part is to spread the word. Post your fundraiser on social media, email or text friends, and share with colleagues. As you move through your fundraiser, be sure to add updates so people know how it's going. Maria did a great job of updating people as she embarked on her journey.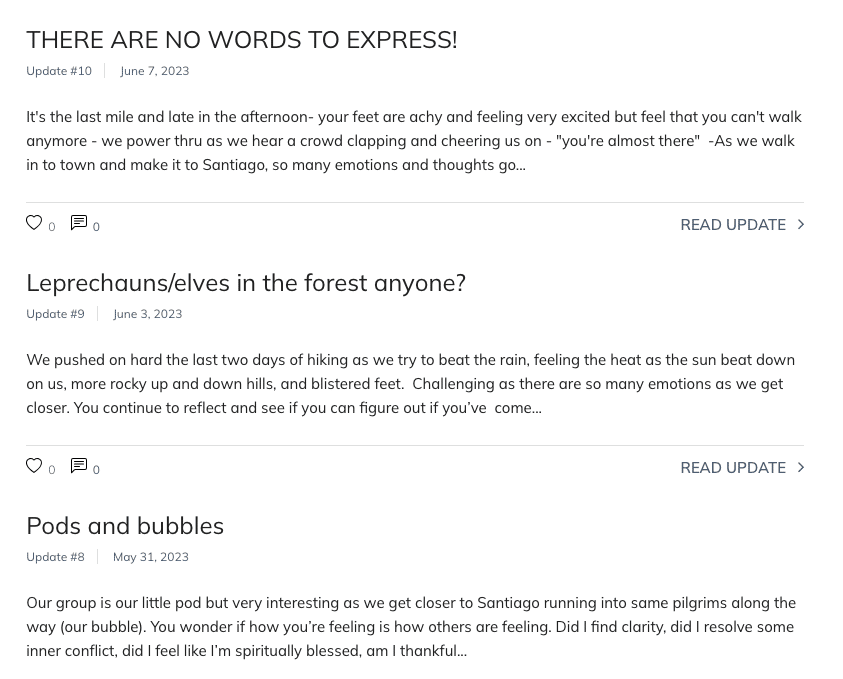 Ready to get started? The way you host a fundraiser is limited only by your imagination. Here are some ideas:
Run, walk, cycle, roll, etc., and ask your peers to support your activity through a donation
Host a lemonade stand, bake sale, craft sale, etc. & accept donations as payment for the item
Host a benefit night with a band, comedian, or other performer and ask attendees to donate
Celebrate your birthday, wedding, or special event & ask guests to make a donation in lieu of gifts
Start a fundraising team at your office and join forces with your co-workers to make an even bigger impact
We're here to support you along the way! If you have any questions about setting up the fundraiser or need help with ideas for your specific campaign, send us an email and we'd be happy to help!
---