An Unforgettable Wedding
March 25, 2022
What would you say to a 1940s State Fair themed wedding on the 4th of July? One that had a giveback component AND fair games? When Kendra and Ryan reached out to us about it, we said heck yeah!
"When we started planning the wedding we joked about how most people don't like going to weddings because they're always the same. We wanted to do something different and meaningful," says Kendra.
She's always loved the 1940s State Fair vibe and thought, why not incorporate that into the theme? The couple is also very patriotic with strong ties to the military on both sides.
"We decided on July 4th for multiple reasons. We are both very patriotic and really wanted to honor our country at our wedding. Also, it is my late grandparent's anniversary," explains Kendra on why they chose the 4th of July. "In the speeches, we did a salute to all of the veterans and police officers in our guest party and told them that July 4th is really their day. We were just borrowing it this year."
They combined the 4th of July with the state fair and created a vintage, Americana-themed wedding with actual fair games, a tarot card reader, and even a guy on stilts!
"Our number one goal was to have guests actually have fun! Not just dancing and drinking but fun overall," says Kendra.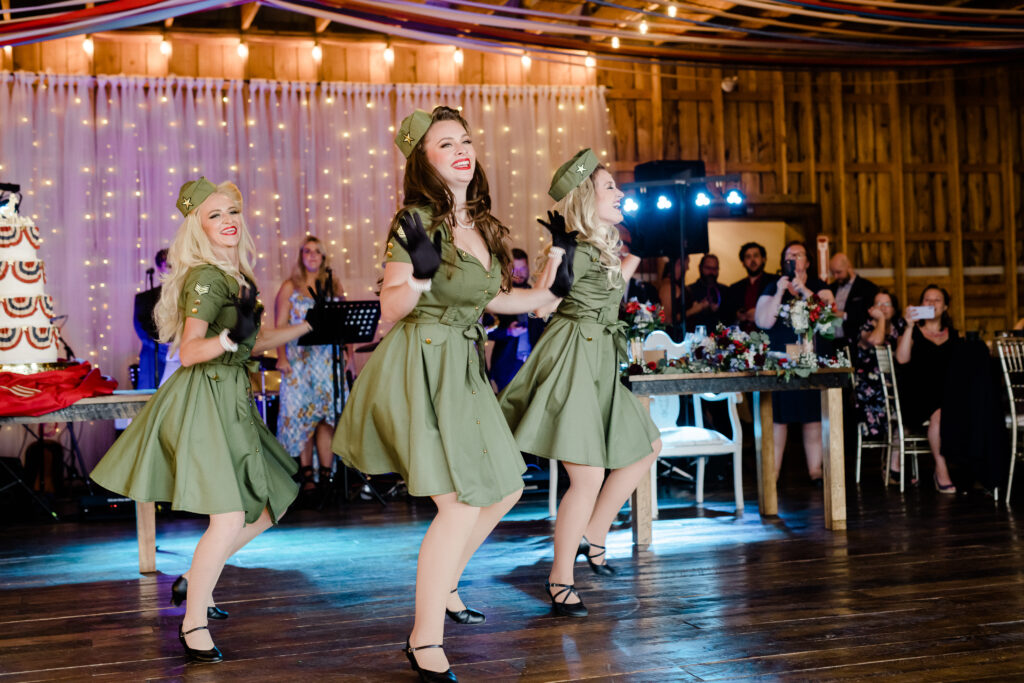 So what does that have to do with Soldiers' Angels? Kendra really wanted to do a donation based wedding favor. The couple has lots of veterans as well as police officers in their family, so Kendra did some online research to find an organization that was meaningful to them. She came across Soldiers' Angels and spent an hour on our site looking at all the ways we support veterans and their families. We were so excited when she reached out!
Our Marketing & Communications Coordinator, Gaea Armour, was quick to jump in and help. Gaea designed a place card that we could attach a Soldiers' Angels pin to for each guest to signify the donation and share about their organization. This was actually one of Gaea's first projects with Soldiers' Angels!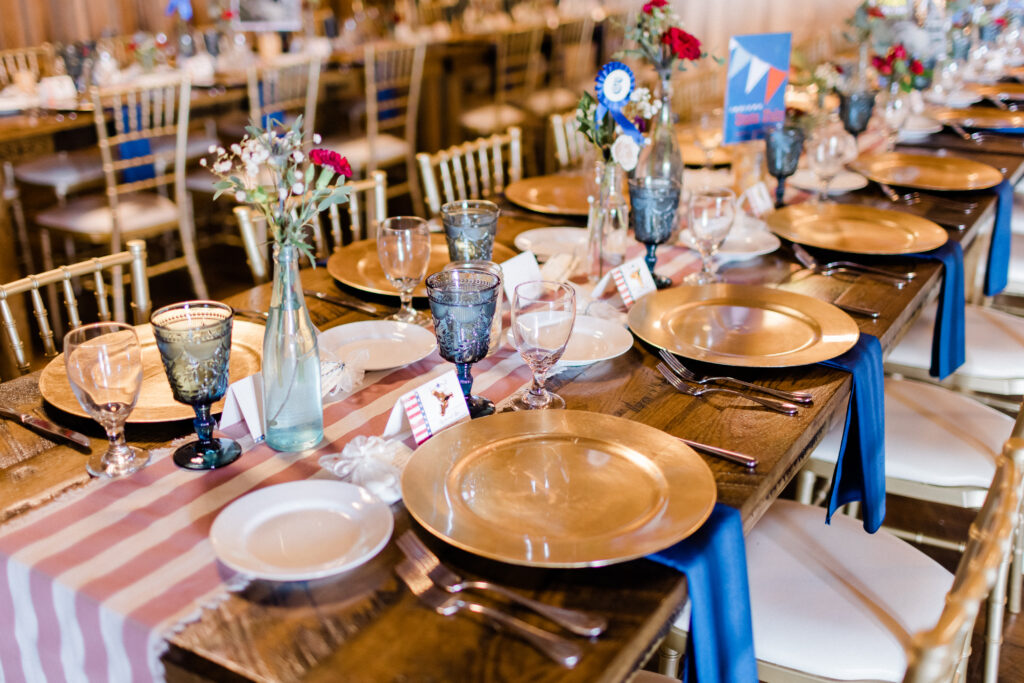 Meet Gaea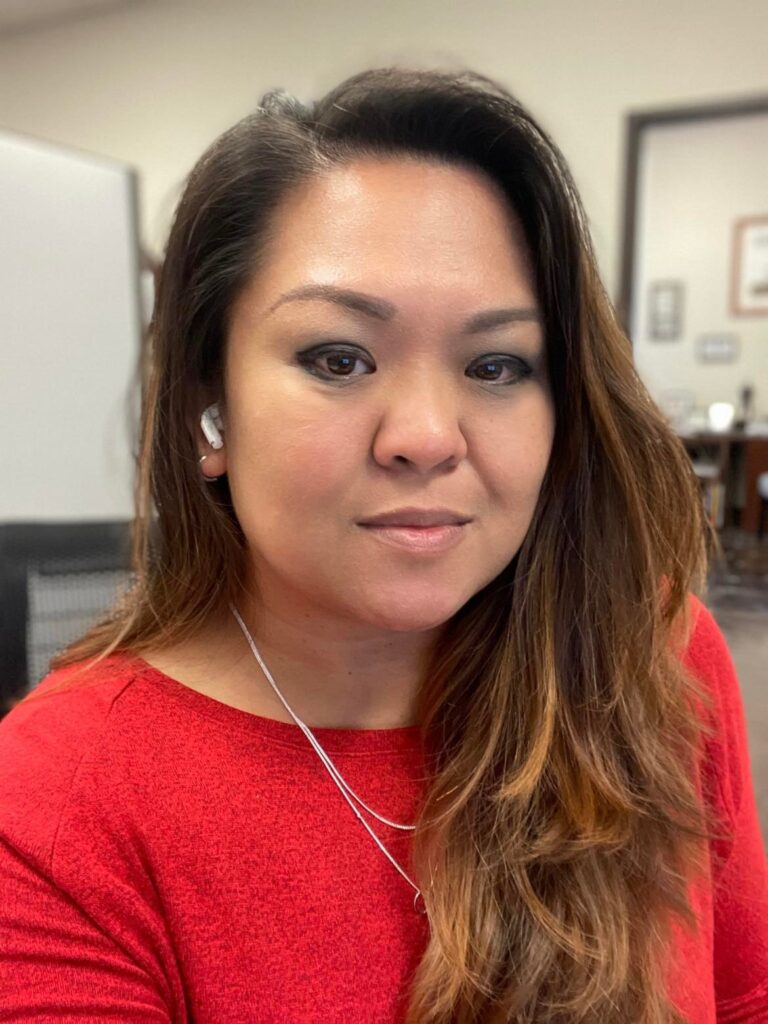 Gaea joined Soldiers' Angels last year and has been a tremendous help to the marketing team. She's a talented designer, copywriter, and photographer who assists with Veteran Food Distribution notifications and registration launches, graphics for all communications channels, keeps our website up-to-date, monitors our Angel Facebook Group Pages, takes photos as events, and edits social media posts, and more.
On top of that, Gaea is deeply connected to the military herself. She is a military spouse and caregiver to a Navy veteran and has been connected to supporting the military most of her adult life, including as an Ombudsman in NAS Branch Clinic in Kingsville, TX and promoting programs for School Liaison Officers, Child & Youth Programs & MWR programs for JBPHH while stationed in Hawaii.
As you can see from the photos shared, Kendra and Ryan beautifully integrated donating to Soldiers' Angels into their special day, and we are so grateful for their unique tribute. We're always open to finding creative ways to give, whether it's in honor of a special event or something else. Check out our "Other Ways to Give" page for more ideas.
---