Military Caregiver Resources
May 26, 2022
The VA Hospital has lots of mental health and treatment resources for veterans, but those veterans also have caregivers who could use the support. Military caregivers give so much of themselves to care for their families, often so much so that they ignore their own needs. Military caregivers can suffer from depression, develop PTSD caring for a veteran who has severe PTSD, or experience loneliness and extreme stress.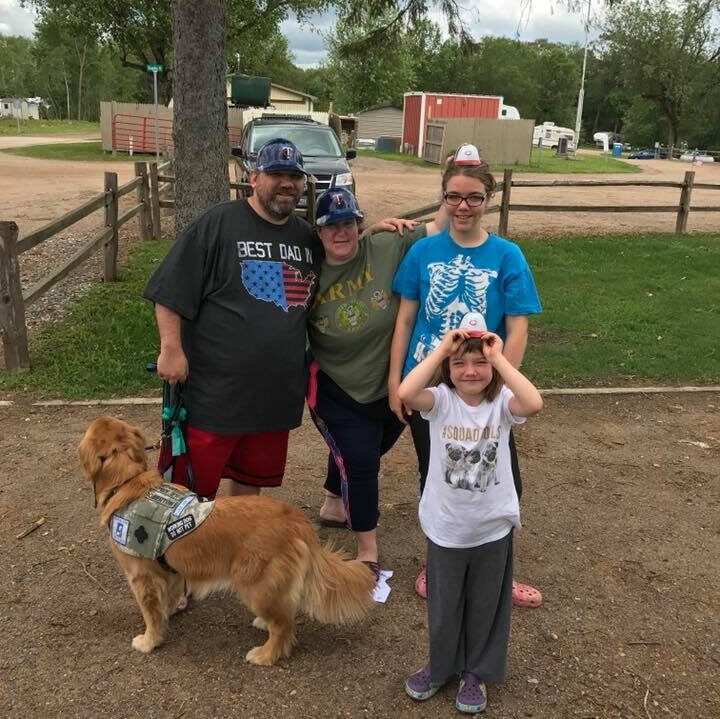 Caring about our military heroes means taking care of their families, too. This is why the Women of Valor Team exists. This team of female angels supports military caregivers with letters, care packages, resources, and reminders to care for themselves. It's led by a licensed social worker who is there to offer advice.
Meet our Family Support Program Manager
Meet Nora Encalada, our new Family Support Program Manager. Nora is a licensed social worker and joined our team in April.
"I first learned of Soldiers' Angels while helping a friend who served in the Navy find resources. His experiences were what inspired me to enter the social services field. I have 14+ years in program and community development, eight of those specifically working on developing programs and identifying resources for low-income families. I'm a passionate advocate for mental health and mental health education, and hope to continue working to create solutions and remove barriers to equitable and comprehensive mental healthcare." – Nora
Soldiers' Angels Resources
Our Women of Valor Team Angels offer support to female caregivers by providing moments of encouragement through cards and letters ("hugs"), small gifts, and care packages ("blessing boxes"). The gifts are meant to offer encouragement, brighten their days, and help create moments of self care. It's not uncommon for Angels and military caregivers to develop friendships after writing back and forth. Here are some amazing support stories from over the years.
We also offer access to telehealth through MD Live so that military caregivers – who often don't have time to drive to doctor's appointments for themselves – can make appointments online through MDLIVE. MDLIVE's behavioral health services offer licensed therapists that are able to help with anxiety, depression, PTSD, bipolar, stress management, relationship issues, and more. Medical appointments include visits with a doctor relating to non-emergency conditions like the common cold, allergies, headache, sore throat, fever, flu, etc.
Finally, we offer a Facebook Group for caregivers to connect, share, and support each other.
Additional Resources
The Department of Veteran Affairs (VA) Caregiver Support Program (CSP) offers clinical services to caregivers of veterans enrolled in the VA health care system. CSP is a national program with local offices and teams located within VA facilities. The program's mission is to promote the health and well-being of family caregivers who care for our Nation's Veterans, through education, resources, support, and services. They offer two programs and a Caregiver Support Line:

Self-care tips
You can't pour from an empty cup. Taking care of yourself is the most important thing to remember. Self care can be hard to manage or even remember to do. Here are some tips.
Take time for yourself and your own needs (here's a great blog post from a caregiver to read)
Share your feelings with a family member, friend, counselor, or support group
Diet can have a huge impact (negative and positive) on your wellbeing. Try for eating a more well balanced diet with plenty of vegetables
Schedule rest periods to ensure you make time for yourself
Go for walks, try out an exercise class, or do some at home yoga. Exercise is great for strengthening the body and mind
Be realistic about your to do list and ask for help when you feel overwhelmed
Stay hydrated (important no matter who you are or what you do!)
If you are a military caregiver and would like to receive support through Soldiers' Angels, learn more here. If you know a military caregiver who could use support, please share our program with them.
---