Hundreds of Deployed Service Members Need Support
June 9, 2022
The waiting list for deployed support has been growing by the day as service members continue to deploy to support our NATO allies in Europe. Maybe they don't have family sending supplies, maybe they are in need of more than their family can provide. Either way, they need us!
Join our Deployed Support Team
Soldiers' Angels has several virtual teams that support deployed service members in different ways, but our Deployed Adoptions Team is the most popular of all of them. Angels on this team commit to "adopting" at least one service member to support throughout their deployment. Support includes committing to sending one care package and two letters per month to their adopted service member.
Already know the incredible impact the Deployed Adoptions Team does and anxious to get started? Click here to register as a Team Angel volunteer or click here to fill out our a contact form to have a volunteer specialist reach out to you directly!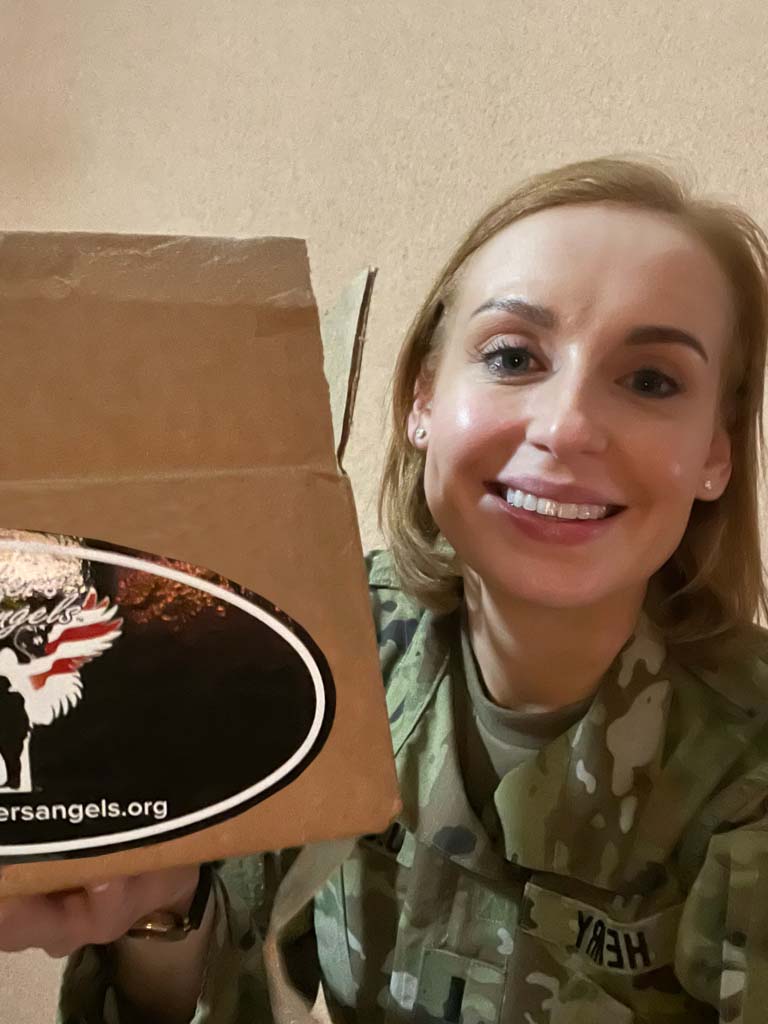 "Having been a military spouse, I have spent my entire adulthood volunteering for military organizations, serving from President to worker-bee and loving every second. When a friend told me about Soldiers' Angels, I was drawn to the mission. At the time, my husband was deployed and had many service members serving under him who had little or no support from home. It was then, that I knew being part of Soldiers' Angels was something I had to do. Knowing the difference the mission of Soldiers' Angels makes to those serving our country now and those who have served in the past, and their families is why it's important to me to give back." – Tracy Curran, Deployed Support Teams Program Manager
Care packages generally consist of everyday hygiene necessities like toothpaste, baby wipes, shampoo, etc.; snacks like beef jerky, cheese crackers, and trail mix; and entertainment/fun things that remind them of home to pass the time. Here's a full list of items and things to consider when assembling a care package.
Why Care Packages are Important
Deployments are hard. You're away from your family and friends in a different country where modern conveniences are hard to come by. Add to that the fact that there's only so much the military provides. Snacks, toiletries (like that one shampoo you love), entertainment to pass the time… those are all off the table unless you have someone to send them to you. It's not like our service members can hop online and order to their hearts' desire. It's up to their support systems to send supplies. Unfortunately, that's not an option for some.
Imagine how uplifting and amazing it would feel to receive a care package each month customized for you. Having your name called at mail call is exciting. But getting an entire care package? It's uplifting. It's something to look forward to each month.
"It is awesome to receive a care package. Especially when we are floating around the ocean for months with no port call. Covid has stopped us from hitting foreign ports. When the Helo comes in to drop us mail, it is a huge morale boost. When we see the actual care packages we immediately jump for joy and share the box with each other." – Service Member K.C.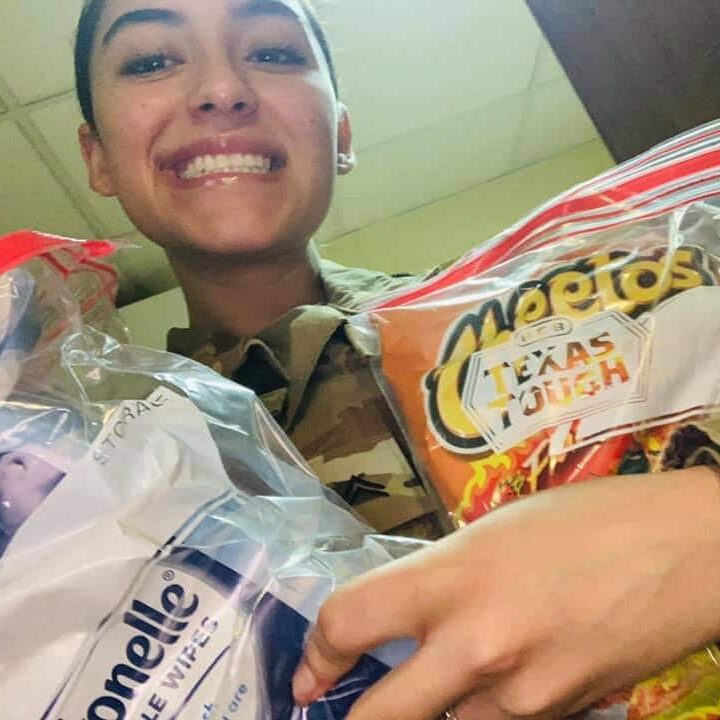 "I don't know how to seriously say thanks for your support, it's ridiculous the lengths the community goes for us. At times I've seen soldiers open boxes and be completely speechless. […] For example, that one 17-year-old in basic training I met during my first years, you see everyone getting letters, packages being far away from home, then you see him get the one letter. That one person only used his phones to watch memes and never connect with anyone. But then he receives that ONE letter. And all of the sudden … you see the light in his eyes again. Something as archaic as snail mail changed this man's whole life. This is my way of saying thank you for keeping us close to heart we truly needed it." – Service Member Brian
We have hundreds of thank you messages just like these from service members who loved the support! In fact, one service member shared that the candy he received saved his life in a potential ambush.
"I caught up with a buddy of mine at the VA and we got talking about being out in the field and he told me that 2 Airhead candies saved a team from being ambushed. He was on patrol— just a normal routine— and gave 2 hungry-looking kids his candy. They alerted him to the danger around the corner… a bad ambush. It would have been bad…"
Then we have service members who have created lasting friendships with their Angel adoptees (like PFC Houston and Angel Jody).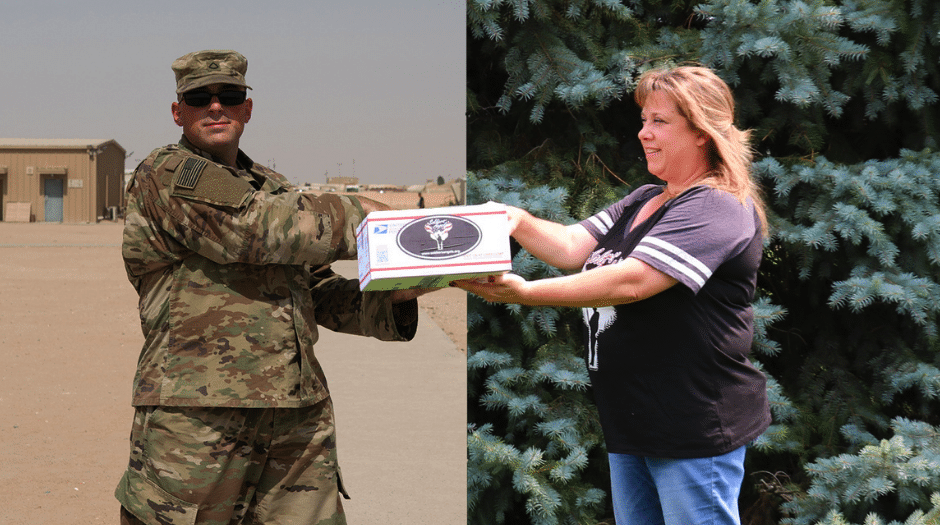 Finally, some service members are so touched by the kindness of our angels, that they send thank you gifts back! Sometimes it's a flag flown in their honor, sometimes it's a special gift. Here are some examples of service members going above and beyond to thank their angel adoptees.
Can you answer the call and support service members who are waiting to be adopted? Learn more and get started as a Deployed Adoptions team angel here.
Would you like to learn more about volunteering with Soldiers' Angels? Fill out the form below and one of our volunteer specialists will reach out to you directly within 1-2 business days!
---