How To Assemble A Care Package
Creating packages is a big part of what we do here at Soldiers' Angels. Here's a step-by-step layout on how to create your own!
August 15, 2019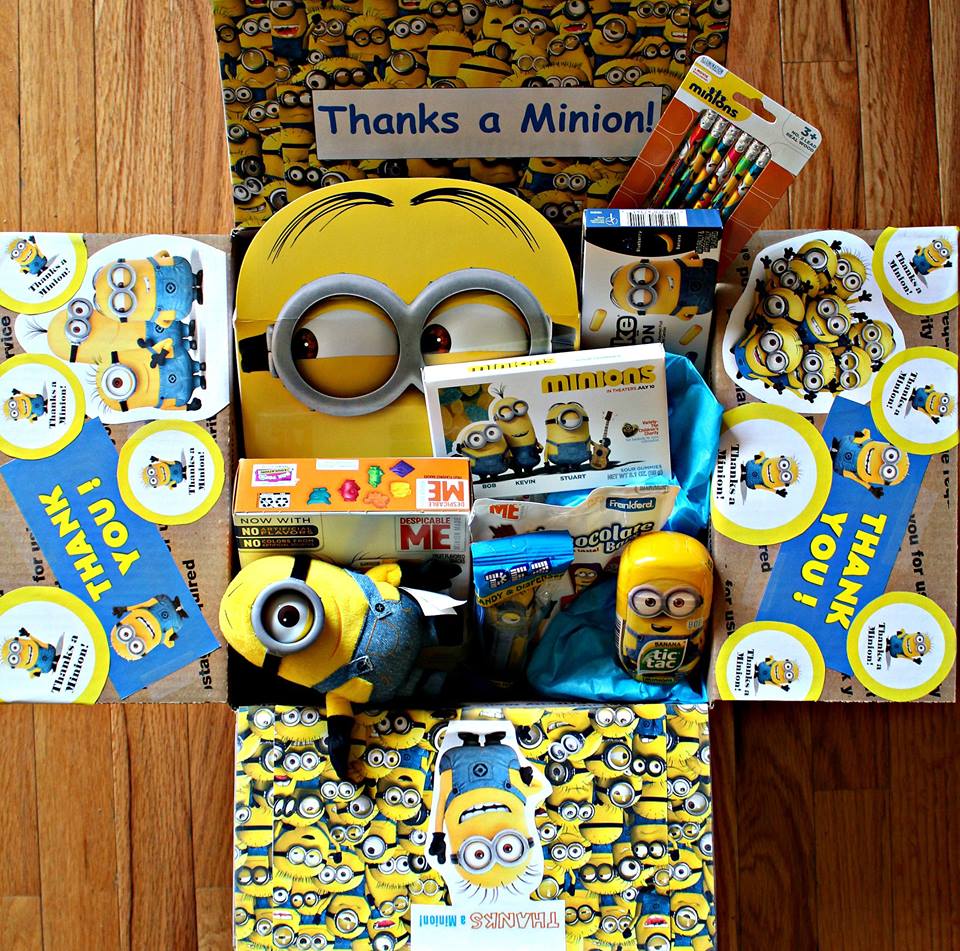 Service members who are deployed overseas don't have the luxury of hopping in their car and getting the supplies like we do. Common, everyday items like snacks, razors, or even tampons for women are not easy to come by, nor or they provided by the military. Service members rely heavily on family and friends to send supplies in the form of "Care Packages" so that they have things like hygiene supplies, snacks, and even entertainment to pass the time by. Unfortunately, there are many service members who don't have anyone to send them supplies, which is where Soldiers' Angels steps in!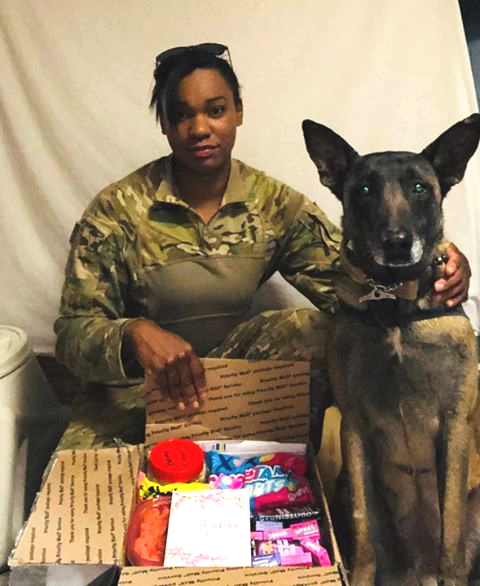 Soldiers' Angels was actually founded when Patti Patton-Bader realized that most of the soldiers in her son's unit were not getting care packages from family or friends and so her son was sharing the supplies she was sending. As soon as she learned that only she and a few wives were sending supplies and that the troops were in desperate need of supplies, she mobilized an army of volunteers to start sending care packages. You can read all about how Soldiers' Angels got started here.
Sending care packages in now one of many things we do here at Soldiers' Angels. Our Deployed Adoptions Team (DAT) is a team of dedicated Angels who support service members deployed overseas. The goal of DAT is to ensure no service member feels alone throughout their deployment, and they achieve this goal by sending care packages and letters. After all, there are still tens of thousands of men and women in combat zones who risk their lives every day for our freedom.
Are you interested in supporting our troops? Learn How To Become An Angel here!
What is a care package?
A care package is a compilation of several different items that Angels find to be helpful for service members. Care packages usually consist of food and beverages, comfort and hygiene products, and other forms of entertainment. They are packaged up into a shippable box and sent overseas through the U.S. Postal Service.
What goes in a care package?
Imagine you were going camping. Outside of the clothes and gear, all of the others things you would need (snacks, hygiene items, things to occupy your time, etc.) are generally what goes into a care package. Like we said earlier, there are many things we can get without a second thought that our service members simply don't have access to while on deployment. Service members on deployment overseas do not have the luxury of buying new socks, snacks, books, magazines, or sometimes even basic hygiene items. Here are just a few examples of what DAT Angels in the past have added to their packages.
Food, Snacks and Drinks
Cheese crackers, chips, sunflower seeds
Candy (but avoid chocolate)
Gum
Nuts or Trail Mix
Gummies
Ramen Noodles
Seasonings & condiments
Energy bars
Hygiene Products
Toothpaste
Toothbrushes
Shaving lotion
Disposable razors
Shampoo
Mouthwash
Baby wipes
Lip Balm
Lotion
Pain relievers
Feminine hygiene products
Eye drops
Sunscreen
Glass cleaner or lens cleaning cloths (for cleaning sand off their glasses)
Fingernail clippers
Q-Tips
First aid kits
Miscellaneous
Letter writing supplies
Frisbees/balls
Holiday decorations
Board games
Cards
Books
Journals (Pilot Precise is often requested)
V5 Stick Rolling Ball Pens
Ankle socks, boot socks, and work gloves.
AAA batteries
Cozy Shower Towels
When you adopt a service member through Soldiers' Angels, you often hear back from your service member and learn his/her likes and needs. Our angels do a great job of making sure each of their adoptees gets fun surprises in addition to the necessities. For more on what to put in a care package, check out this blog.
Add a little creativity to your care packages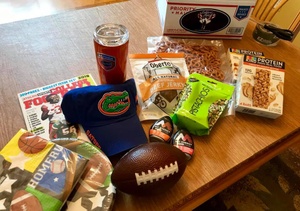 Our DAT Angels are incredibly creative with their care packages. Not only are they thoughtful about what goes in them, they take the time to decorate them based on upcoming holidays, seasons, or a particular theme. For example, for the 4th of July, our Angels went all out with patriotic-themed boxes and supplies. Some Angels decorate the boxes based on certain sports teams the service member likes, or even in their favorite colors.
We advise using markers, construction paper, patterned paper, crayons and other simple craft items to decorate. We've seen people decorate the inside flaps, add fun-colored tissue papers, or even transform the entire box with doodles. We love to see Angels using their creativity, and so do our heroes!
How to ship your care package
We use USPS Large Flat Rate Mailing Boxes, which means that no matter what's packed, the cost is the same. It costs about $18 per box.
Now that you know the whos, whys, and hows, we hope that you'll join us and get involved! Not only do we need our heroes, but they need us. Click here to get started with our Deployed Adoptions Team or click here to learn How To Become An Angel.
---