What to Include in a Care Package
You know you want to send some love to a service member deployed overseas... But... What do you send? Soldiers' Angels volunteers have care packages down to an artful science and have developed a great list of items that will always be appreciated. Check out our fail-safe list of items to include in your care packages when you just don't know what to send.
August 6, 2019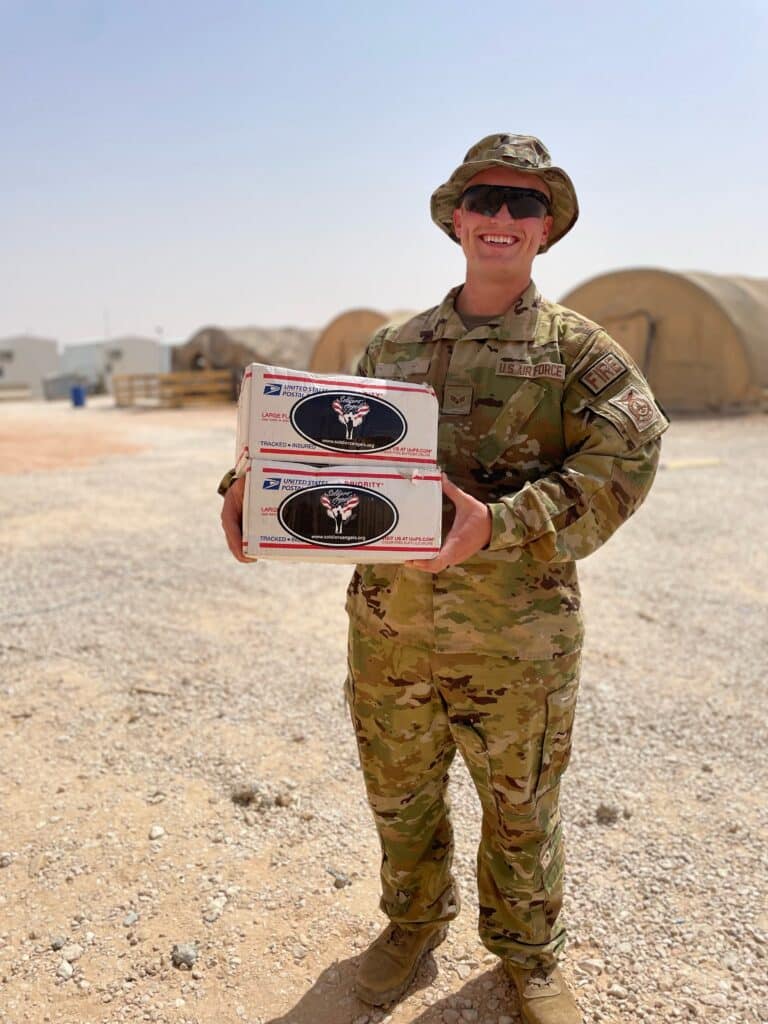 You know you want to send some love to a Service Member deployed overseas… But… What do you send in that care package?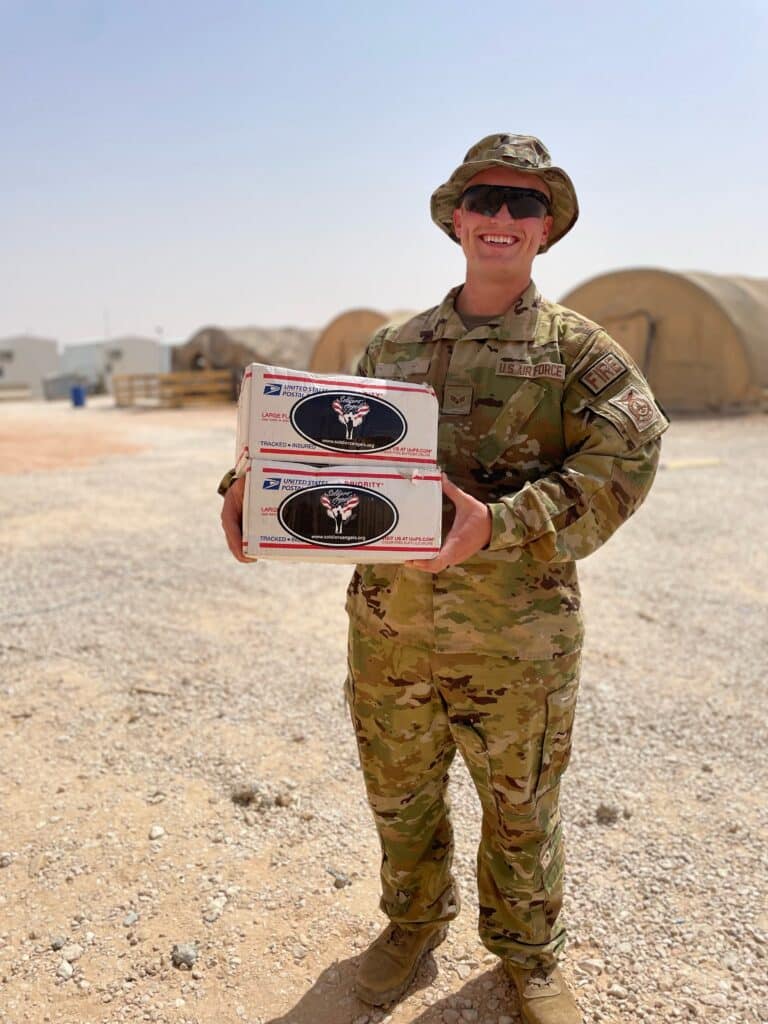 Our deployed Service Members all face unique challenges depending on their location, which may affect the specific items a Service Member would request if asked. For instance, a Navy sailor on a ship in the middle of the ocean will have very different needs than a Special Ops unit in a remote location. However, no matter what those individual differences may be, there are some products that will always be a hit. So, if you're unsure what to include and don't have feedback from the Service Member you are supporting, check out the list of items below and make a care package that will definitely be appreciated!
Don't forget, one of the most impactful elements about a care package is the package itself. Include some really useful items from the list below, but then also decorate the box to make it colorful! This will really blow the care package out of the water for the Service Member that receives it!
"It wasn't the package that made it amazing. It was the feeling I got when I received it from someone I didn't even know." – Matt
Here is a list of ideas to help you pack up that first, or second, or 10th care package to a deployed Service Member!
Snacks
Snacks are always a big hit! Many military installations have a very limited selection of snack items available for the Service Members. In some cases with our Special Operations Forces Units all they have are MREs (Meals Ready to Eat)!! Imagine how excited you would be to get a box of your favorite cookies after you've just been eating MREs for weeks!! Over the moon!!
Keep in mind that it does take a long time for care packages to reach your Service Member. Depending on their location it could be anywhere from 10 days to two weeks. With that in mind, remember that your snacks need to be non-perishable or otherwise vacuum sealed/packed in a way that will sustain a long mailing period.
Including portable snacks is also a good idea. Service Members like to carry snacks on them— which means smaller, individually wrapped snacks are ideal. You could also include ziplock bags in your care package so they can portion their own snacks.
Snack bars (granola bars, protein bars, breakfast bars, etc.)
Small, hard containers of snacks (such as nuts)
Snack cakes
Cheese crackers
Candy (avoid chocolate)
Gum
Sunflower seeds
Nuts
Trail mix
Chips of any kind
Gummies
Food and Drink
Sending food or drinks is a little trickier. The best things to send are items that are already prepared or that will enhance their MREs. Quick sources of protein are also always appreciated. (Tip: if you are sending anything liquid, be sure to seal that item in a ziplock bag and protect it from breaking with wrapping/bubble wrap. You don't want a bottle of hot sauce to break and ruin everything in your box!) Here are some ideas:
Ramen Noodles
Seasoning salt
Hot sauce
Flavoring packets for water
Individual packets of condiments
Powdered drink mix
Energy bars
Tuna fish
Sardines
Beef Jerky
Summer Sausage
Instant Mac and Cheese
Tea bags
Peanut butter
Coffee Whole Bean or Ground
Red Bull
Monster Energy Drinks
V8
Perrier
Gatorade
Toiletries
Many of the Service Members we support say that toiletries are also great to send, but be sure to check in with your Service Member on his or her specific needs. It may not seem that exciting to you, but they really appreciate receiving personal care items downrange! Here are some things to send:
Toothbrushes
Toothpaste
Shaving lotion
Disposable razors
Shampoo
Mouthwash
Baby wipes
Lip Balm/gloss
Lotion
Pain relievers
Feminine hygiene products
Eye drops
Foot powder
Sunscreen
Glass cleaner or lens cleaning cloths (for cleaning sand off their glasses)
Axe Body Spray
Fingernail clippers
Q-Tips
First aid kits
Entertainment
Who doesn't like seeing images of our heroes enjoying some much-deserved downtime playing games or having fun? Let's help them kick back and enjoy some R&R by sending some of these entertainment/recreational items:
Letter writing supplies
Frisbees/balls
Holiday decorations
Board games
Cards
Books
DVDs (check with your Service Member if they have a player first!)
Journals (Pilot Precise is often requested)
V5 Stick Rolling Ball Pens
Magazines
Other Items
Again, needs will be different based on where the Service Member is located and their accessibility to basic items— but these are items that are requested from us frequently:
Ankle socks, boot socks, and work gloves
AA or AAA batteries are also in demand
Cozy Shower Towels
Dryer Sheets
Are you ready to become an Angel and support our heroes with care packages? Check out our blog How To Become An Angel to learn all you need to know!!
Sending care packages is a great way to show our deployed military heroes that we are thinking of them. As you are gathering your items – don't forget to decorate the inside of the box! This is a great way to add a personal touch and make your care package truly unforgettable! Here are some of the fun and creative ways the Soldiers' Angels "Angel" volunteers decorate their care packages: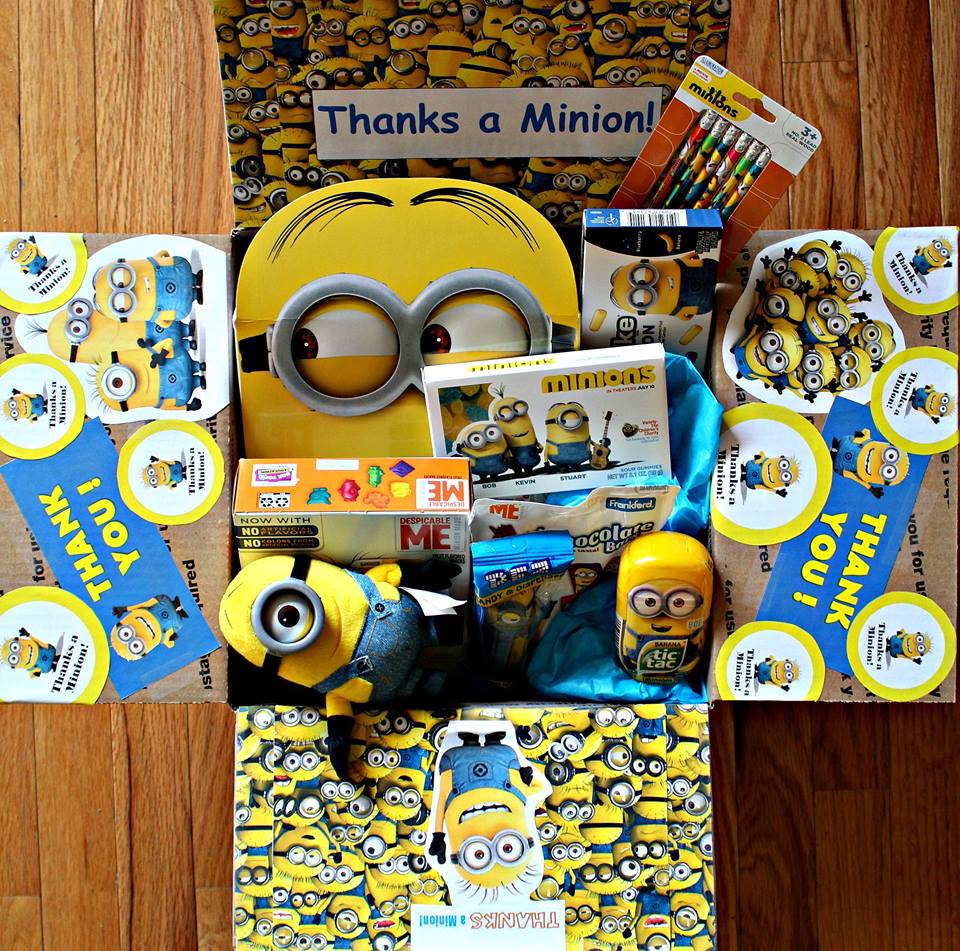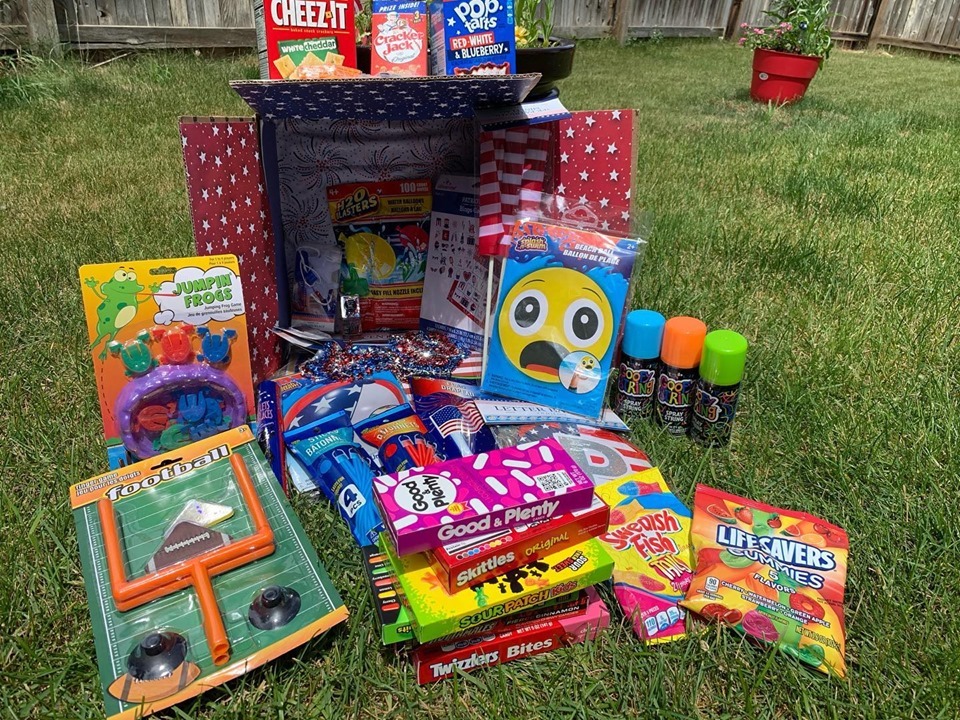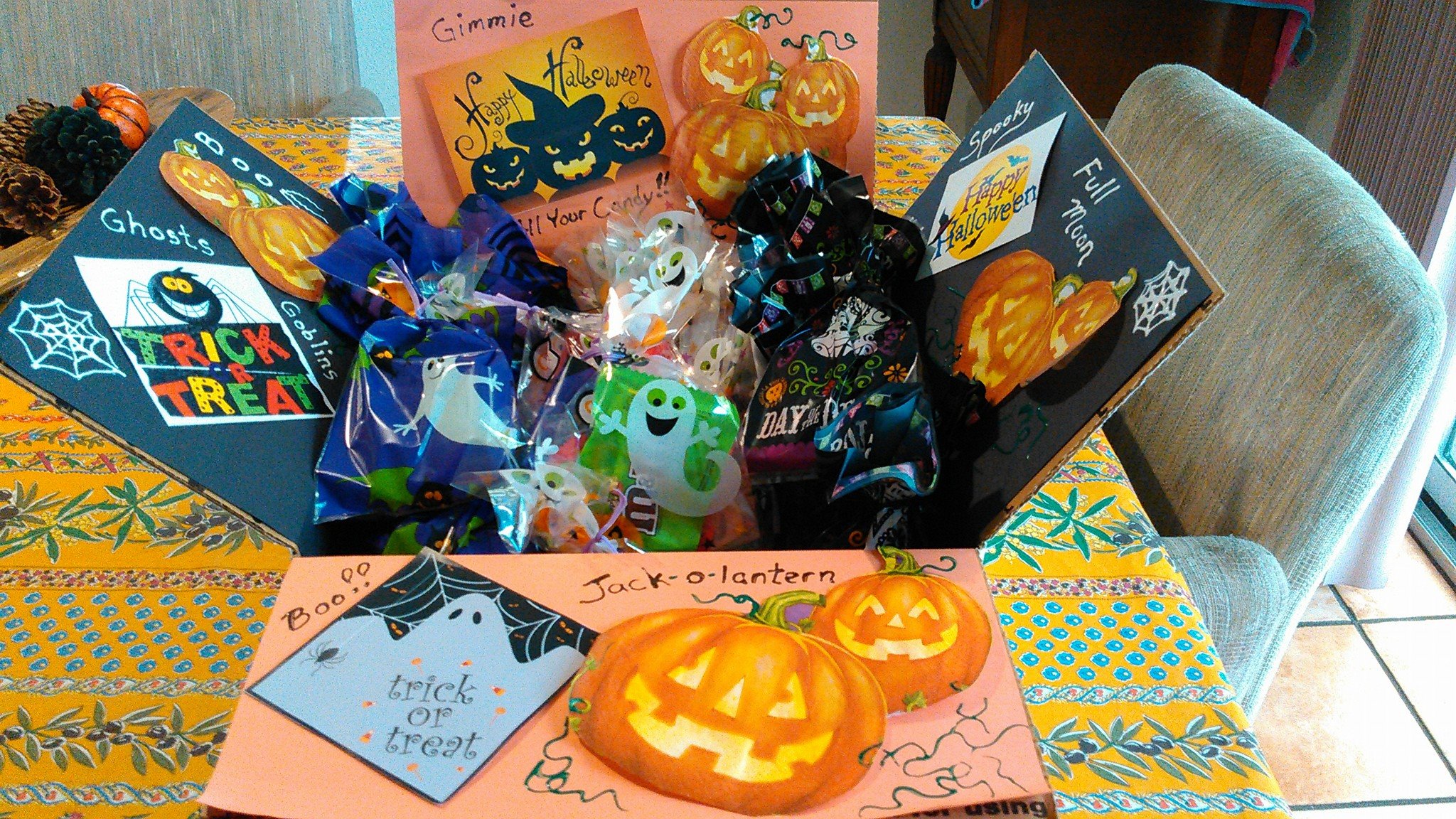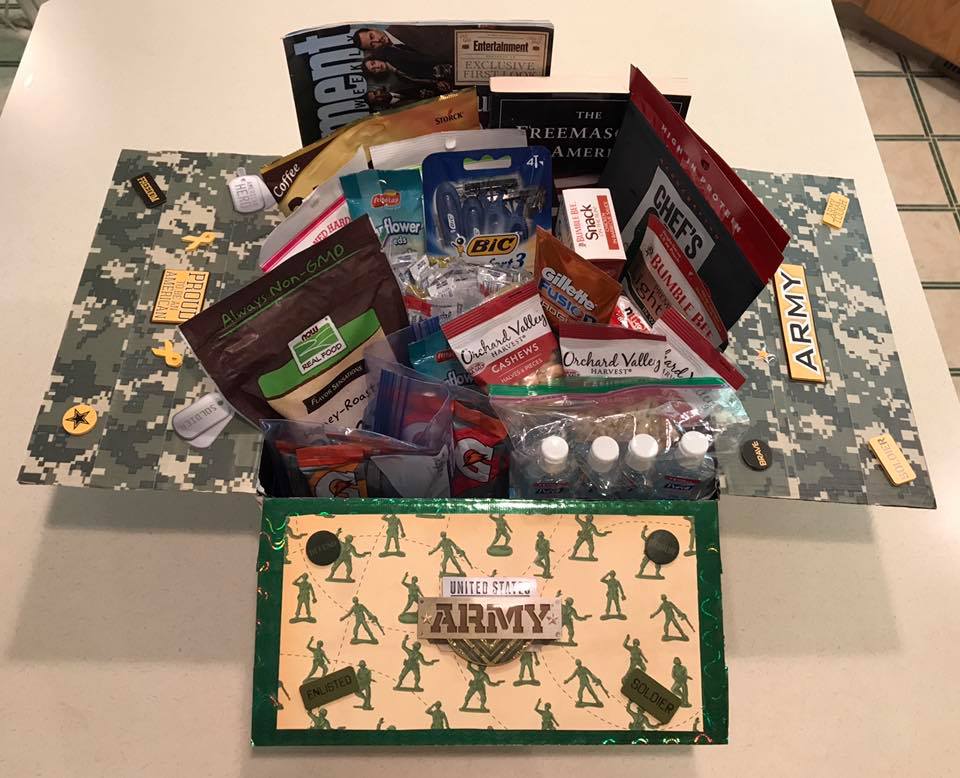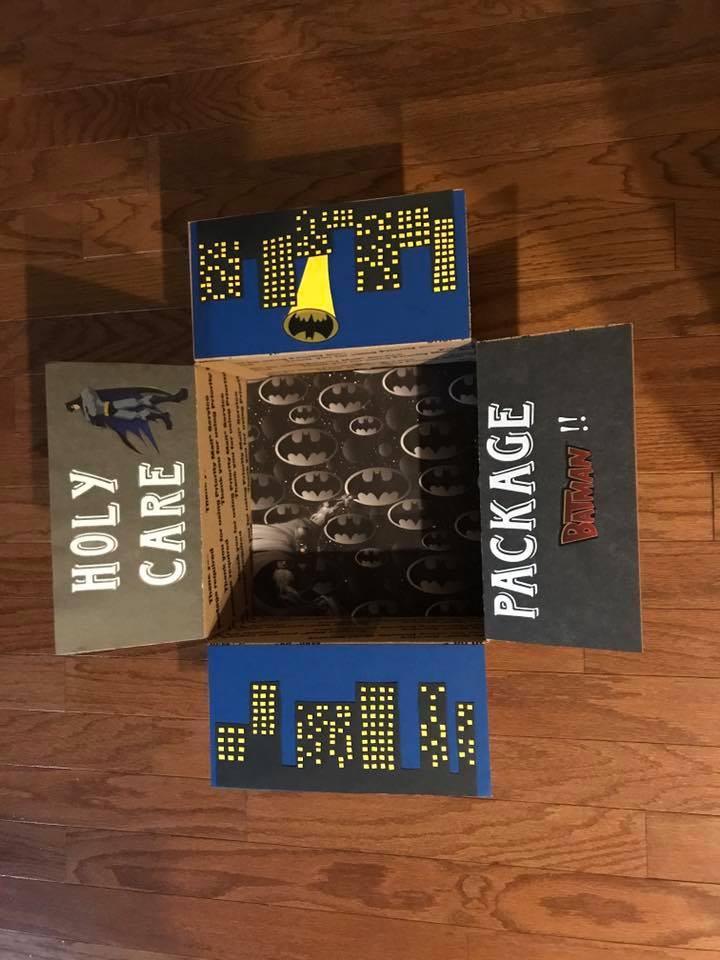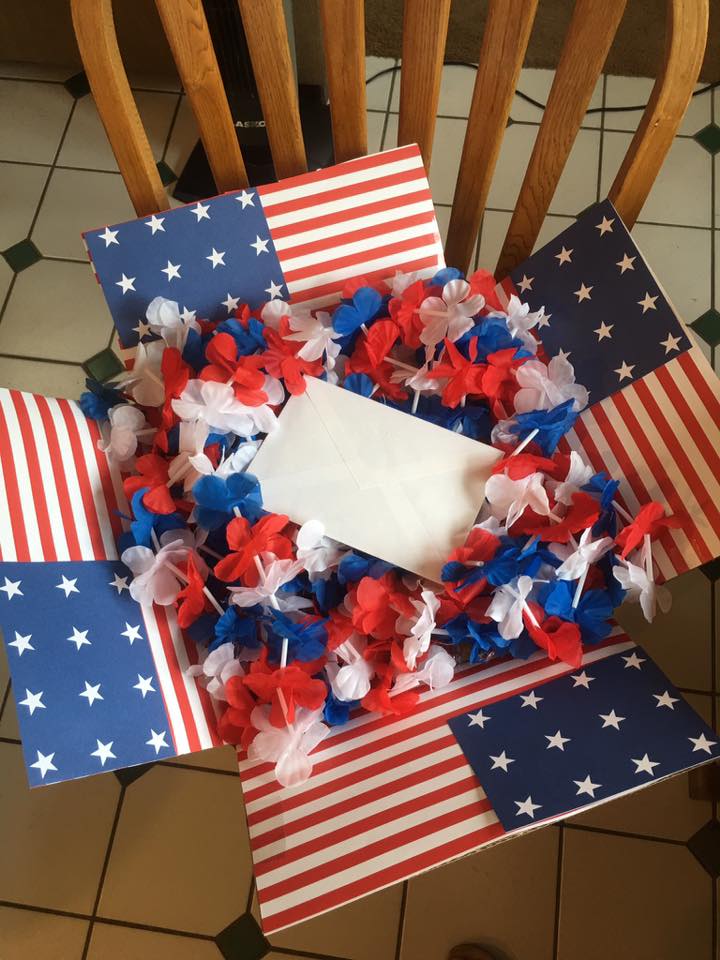 Want to join Soldiers' Angels and adopt a Service Member to send care packages to? Click here for more info.
---