Honoring WWII Veteran Don Lemon
May 18, 2023
Written by Geri Philpott, Don Lemon's great niece
To say my Great Uncle Don Lemon told wild stories is a bit of an understatement. Born in 1924, Don was the brother of my paternal grandmother. As a kid, I knew him as the always smiling and joking uncle that told wild stories about traveling everywhere from Las Vegas to Italy. He would attempt to speak Italian to waitstaff anytime we ended up at an Italian restaurant, much to the chagrin of the confused waitstaff. Half of the time his stories were so wild that we thought he was making them up. It wasn't until later in life that I realized those early stories of Italy were from his time spent fighting in World War II.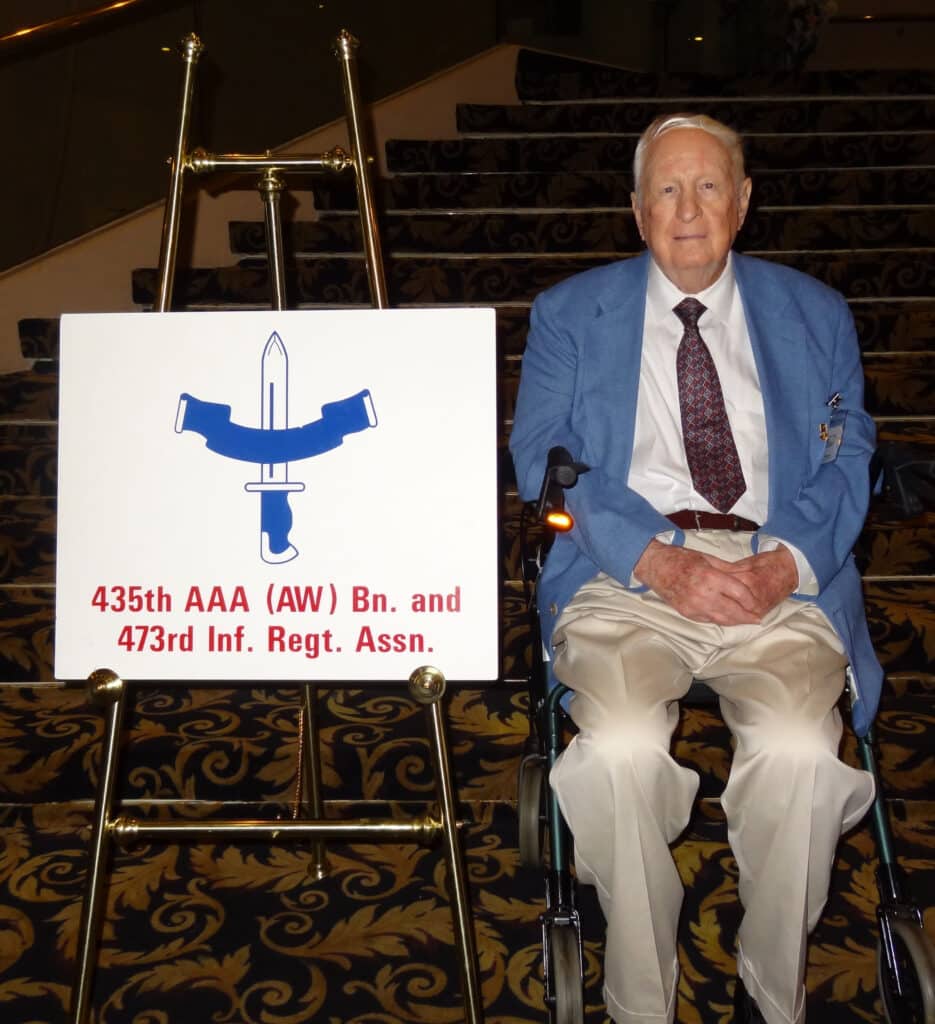 Don was a 2nd Lieutenant Replacement Officer with the 473rd Infantry Regiment, assigned to the 92nd Infantry Division for a portion of the war. The 92nd Division was well-known as an African-American division, often called the Buffalo Soldiers. Don's regiment was sent to Sommocolonia, Italy which was a village known for the Battle of Garfagnana. He was wounded in March of 1945 with a punctured lung, medically discharged, and later received a Purple Heart.
After returning from WWII, Don became an engineer, which was perfect for him as he was naturally meticulous. For a large part of his career, he designed rocket engines for various NASA Apollo missions, including Apollo 11, which saw the first humans on the moon. From a 1969 issue of Life magazine about the moon landing to a letter from President Nixon to those that worked on the Apollo project to rocket schematics, Don kept everything. After leaving NASA, he moved on to designing railroad engines before he retired.
In retirement, Don spent his time traveling and volunteering for the Military Order of the Purple Heart. Don served as Treasurer of one of the Virginia Chapters for years and loved getting together for what he called reunions. Italy was one of his favorite places to travel to, and on one such trip, he retraced his steps from WWII. He detailed this trip in a journal that is incredibly interesting as it has everything from names and addresses of who he visited and how he knew them to the exact mileage and gas required to drive between locations.
Don passed away in 2016 at the age of 92. While going through his house, we uncovered all kinds of items from WWII, including his canteen, bayonet knife, backpacks, Army blanket, a German helmet, and so much more. It was as if we were going through a time capsule with pristine WWII newspapers and magazines from 1945, money from Italy and Allied Military Currency issued in 1943, and even his pay record. His burial flag and Purple Heart now have an honored place in my house.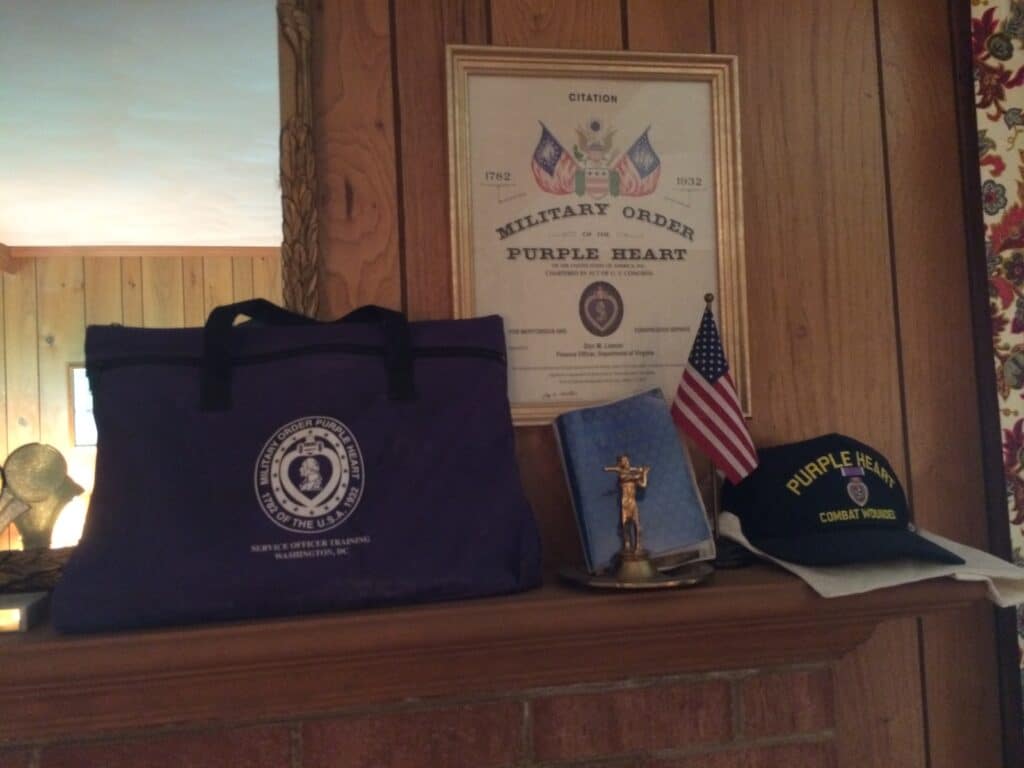 When you meet veterans, I encourage you to talk to them about their experiences and really listen to their stories. You never know what they went through or the roads they have traveled down. Going through Don's keepsakes after his passing made me wish he was still around to tell me more of his wild stories.
I am a Soldiers' Angel volunteer on the Deployed Adoption and Angel Bakers teams. If I had known of Soldiers' Angels when Don was alive, I would have signed him up to receive cards from the Cards Plus Team, as he would have loved that! If you would like to volunteer to send cards or know a Veteran that would benefit from receiving an avalanche of cards for a birthday, anniversary, or for encouragement, you can request a card here.
---