Site Coordinator Overview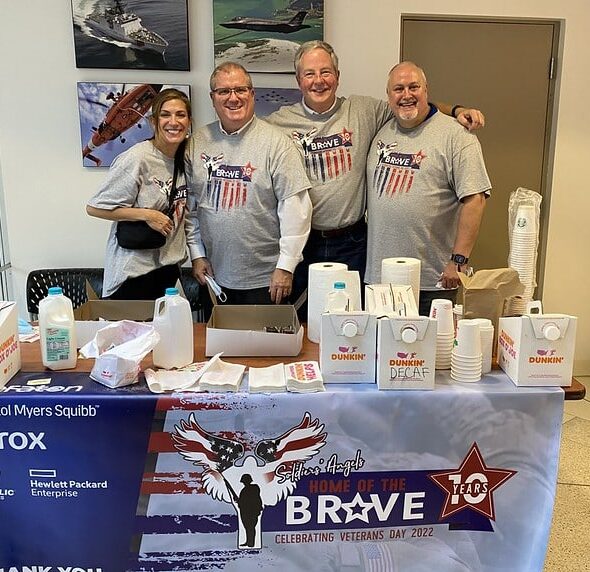 So you want to be a Site Coordinator?
That's great news! Without dedicated volunteers like you, Home of the Brave would not be a success!
We know you're probably wondering… do I have time to commit to becoming a Super volunteer?
This page is here to help you determine if being a super volunteer will work with your already-busy schedule. Just scroll through the tabs below to learn more about what to expect with this super-fun position!
What are Site Coordinators?
Site Coordinators (SCs) are the super volunteers who register to be the main point of contact between the Center for Development & Civic Engagement (CDCE) at a VA site, the Soldiers' Angels (SA) representatives (where present), and the Home of the Brave campaign.
Site coordinators are key to the success of this Veterans Day campaign and letting Veterans know we
remember and appreciate their sacrifices.
What are the responsibilities of the Site Coordinators?
Site Coordinators are the primary organizers of a Home of the Brave event at a specific location. While there may be additional responsibilities beyond what is covered below, these are the general items every Site Coordinator will be responsible for:
Coordinate with CDCE point of contact & SA point of contact (where present) to plan a Veterans Day celebration at a VA Medical Center
Attend Home of the Brave meetings for Site Coordinators
Respond to communications
Submit an Event Detail Form listing specific details about the event
Help CDCE and SA reps decide how to spend the allotted budget (Veteran shirts, caps, food, prizes)
Potentially lead a fundraising activity for items not covered in the budget or execute a "drive" for needed items
Potentially create a volunteer activity outside the VA if volunteers are not allowed in the facility
Coordinate volunteers and in some cases recruit volunteers
Complete and submit an after-action report and photos detailing the celebration, volunteers, volunteer hours, and lessons learned
How much time will I need to commit as a Site Coordinator?
We know your time is precious and we are so grateful for all that our volunteers do! While we cannot provide an exact time commitment, we can give you an estimate based on the average from past Site Coordinators.
July through October | 15 hours
The months leading up to Veterans Day require a smaller time commitment for planning and preparing. Estimated time commitment: 15 hours spread throughout those 4 months.
November | 8-10 hours
All events are held on or near Veterans Day, which means this will be your largest commitment of time. Estimated time commitment: 8-10 hours.
Ready to become a super volunteer? Pop back over to the Site Coordinator Registration page and get started today!
Still have questions? Don't hesitate to reach out to Katie Bowen and she can help you further:

[email protected]