Write to Our Troops! We Promise They'll Love It
March 31, 2016

Have you ever considered writing to our troops overseas? April is National Card and Letter Writing Month, a great reason to start. Did you know that…
Our troops love getting mail.

Many deployed military service people don't receive mail at all. Not even from family.

Support – no matter what form – is crucial for a smooth transition back home once deployment is over.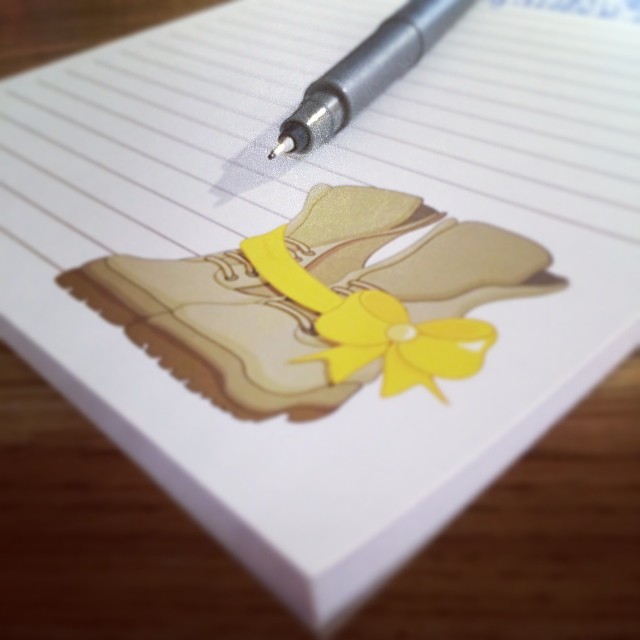 Something as seemingly simple as a letter of thanks or encouragement speaks volumes to our deployed military. We know because we have the Thank You letters to prove it!
"I want to start out by telling you what a great feeling it is to open a letter from someone you have never met before and feel so loved by a complete stranger…Thank you for all that you do. Alpha troop 6/17 CAV sends their most heartfelt appreciation to all". – Tracy
Just hearing their name at mail call gives them a lift in spirits!
"You just don't know how much we appreciate how much you do for us. Days like today my head was down, until I got your postcards. A lot of us have families that don't even take the time out to write, whether it's on Facebook or paper. It's a special feeling just to get mail, just to know you're being thought about is a blessing…We love you all and thank you for your appreciation." – Specialist Harris
In fact, research has shown that the level of support a military person receives while they are deployed correlates to how well they transition back to civilian life when they come home. That's why we have an entire team of Angels, The Letter Writing Team, that writes regularly to our troops. Sometimes it's just one letter, sometimes a friendship develops and letters go back and forth, it all depends on the situation and on the comfort level of the letter recipient.
As our VA Hospital Program Manager would say, "One letter, one stamp, a piece of paper and a pen. You don't know how much power that has." Leslie's written over 10,000 letters to deployed military service members!
Want to join in and help raise the spirits of the men and women who put their lives on the line for us each and every day? Click here to find out about signing up for our Letter Writing Team. Not sure what to write? Here's a handy guide. You could also read Leslie's story for inspiration.
---