What Are You Going to Do With That Tax Return
March 12, 2015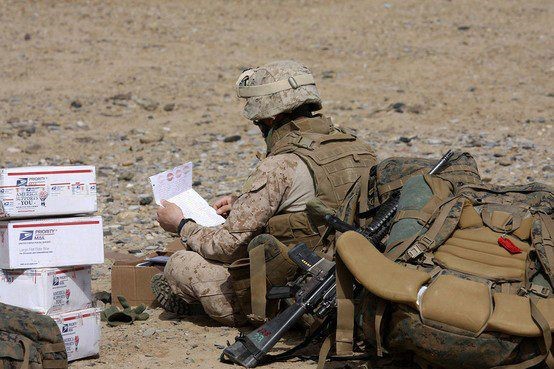 It's tax season!
Are you expecting a big return this year? We sure would love your support! Soldiers' Angels serves deployed soldiers, veterans, and their families in many different ways through various programs.
Here are some ideas that give back to those who serve through the many programs we run at Soldiers' Angels.
Make a Donation
When you give to Soldiers' Angels, you help make life just a little easier for our military families, service members, and veterans. Unlike many other military organizations, Soldiers' Angels serves not only military families and service members, but also veterans of all eras.
Your donation can help in the following ways:
$35 – Average amount needed for a care package

: This is the average amount it costs Soldiers' Angels to purchase, pack and send a care package to a deployed service member.

$50 – Average amount to prepare a vet pack:

This is the average amount we spend to provide a vet pack to a veteran patient in need with pajama bottoms, t-shirt, slippers, undergarments, socks and hygiene items all in a backpack.

$100 – Average amount needed to feed nine hungry veterans

: This amount will allow us to pack and distribute nine box lunches to nine homeless or poverty-stricken veterans. If we didn't help them, many would go hungry.

$800 – Average amount needed to purchase a laptop for a wounded warrior

: For many wounded warriors with hand and arm injuries, including those suffering from burns, paralysis, loss of sight and amputation of upper and lower limbs, Soldiers' Angels provides voice-controlled computers to allow them to maintain some independence and to allow them to stay connected with family, friends, and battle buddies.
Click here to find out more.
Go Shopping in the Angel Store
We've got shirts, hats, aprons, hoodies, patches and more! The revenue we make from our Angel Store goes directly to supporting our vital mission.
Buy an American Flag
Made in America has partnered with us and is donating $5 to Soldiers' Angels for every American flag they sell. Do you have an American flag flying in your yard? Here's you chance to get one.
Click here for more information.
Stock up on Good Books
Soldiers' Angels is lucky to have TWO authors willing to donate to Soldiers' Angels! All you have to do is purchase their books.
Spiritwood, by G.J. Wise – 10% of all royalties received from the sale of Spiritwood will be donated to Soldiers' Angels.
Jasper's War by Cym Lowell – 100% of the proceeds for Jasper's War will be donated to Soldiers' Angels.
Four great ways to use that tax return and give back to the men and women who serve this great country.
Thanks for all of your support helping us fulfill our mission:
May no soldier go unloved
---