Soldiers' Angels on the Kelly Clarkson Show
March 5, 2021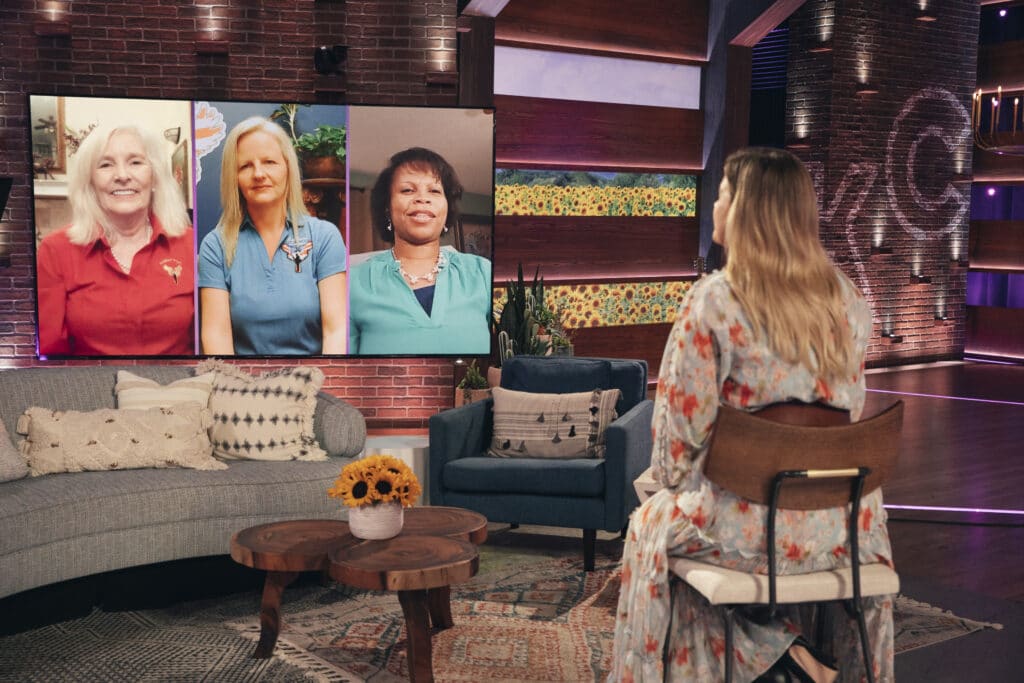 Soldiers' Angels was honored to be a guest on The Kelly Clarkson Show this month! The show has been sharing moving stories that prove how powerful the simple act of writing can be. What better way to highlight the power of letter writing than chatting with our founder, Patti Patton-Bader and our CEO Amy Palmer about the our Deployed Support Teams who write letters and Veteran Support teams who send cards?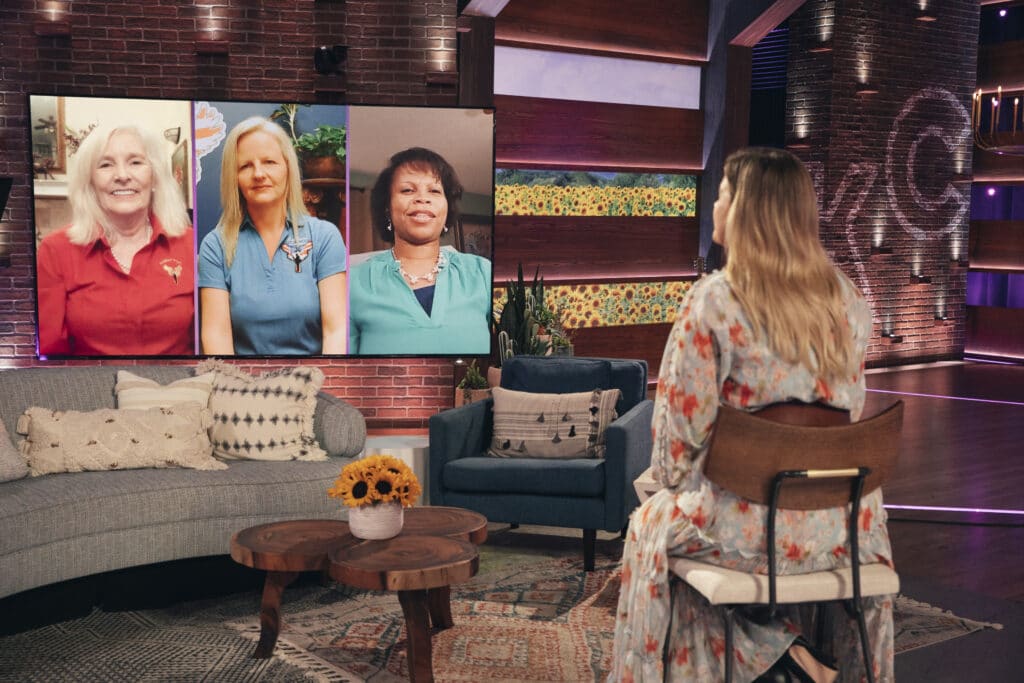 We were so honored to share our story and the work that we do with the world! Here's the segment that aired on The Kelly Clarkson Show on Wednesday, March 4, 2021.
During the episode, Kelly also interviewed volunteer Cheryl Moody, who received support from us while she was deployed and is now paying it forward through service to other veterans and service members. Cheryl is an Army veteran who volunteers for our Mobile Food Distribution and other activities in San Antonio.
Fun fact about Cheryl: In 2020 she married another angel volunteer and the Covid wedding was officiated by ANOTHER angel volunteer who happened to be a reverend. You can read the story below.
We were so honored and excited that Soldiers' Angels was highlighted on The Kelly Clarkson Show and are very grateful for the donation from Pilot Pen! Here are some helpful links for those interested in learning more about the programs talked about on the show.
Deployed Support (sending care packages, letters, and more overseas)
Veteran Support (volunteering at VA Hospitals, Mobile Food Distributions, and other support)
---