Meet Amy Palmer: Soldiers' Angels CEO
February 2, 2017
Amy Palmer is the President and CEO of Soldiers' Angels and so much more. She joined us in October 2013 at the personal request of our founder, Patti Patton-Bader. Patti was ready to retire, but that meant possibly closing the organization she had worked so hard to build. Patti knew Amy would be perfect for the role because of her experience in the nonprofit sector, energy, enthusiasm, and passion for our military and veterans.
After diving into the work and getting to know the people within the organization, she was overwhelmed by their passion. She got to work doing evaluations, interviews, and strategic planning and took Soldiers' Angels from near closing and bankruptcy to a stable and well-respected military and veteran organization.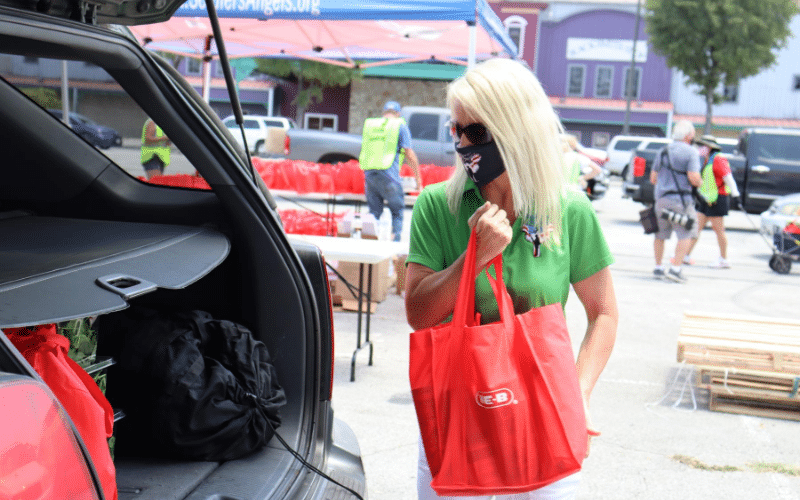 Amy is the reason that Soldiers' Angels now serves so many Veterans at VA Hospitals across the country. Not only did she reallocate donations to be able to meet veteran patient needs (hygiene kits, blankets, box lunches), but she launched the Mobile Food Distributions that now operate in six cities across the country. She also expanded support to military caregivers, launching the Women of Valor program.
Keep reading for a Q & A with Amy as she discusses her journey with Soldiers' Angels.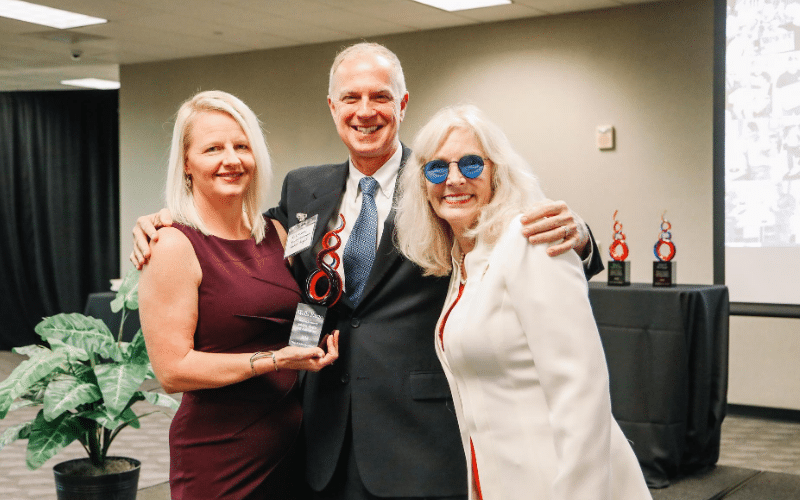 How did you get involved with Soldiers' Angels?
"I have known Patti Patton-Bader for many years of working in the military nonprofit field. I respect and admire her greatly for the work she was doing with Soldiers' Angels. When Patti was ready to retire she asked that I take over for her. If I had not taken the role, they would have closed the organization."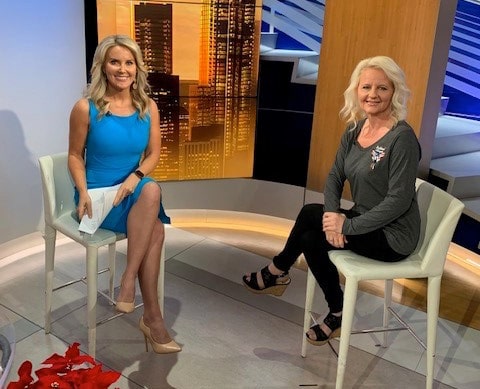 Why is the support Soldiers' Angels provides so important?
"Soldiers' Angels work is very important because it covers service members and veterans of all branches and generations. As most veteran service organizations have a membership base that is quickly declining, Soldiers' Angels volunteer numbers are growing. Our organization brings new life and energy to the VA's."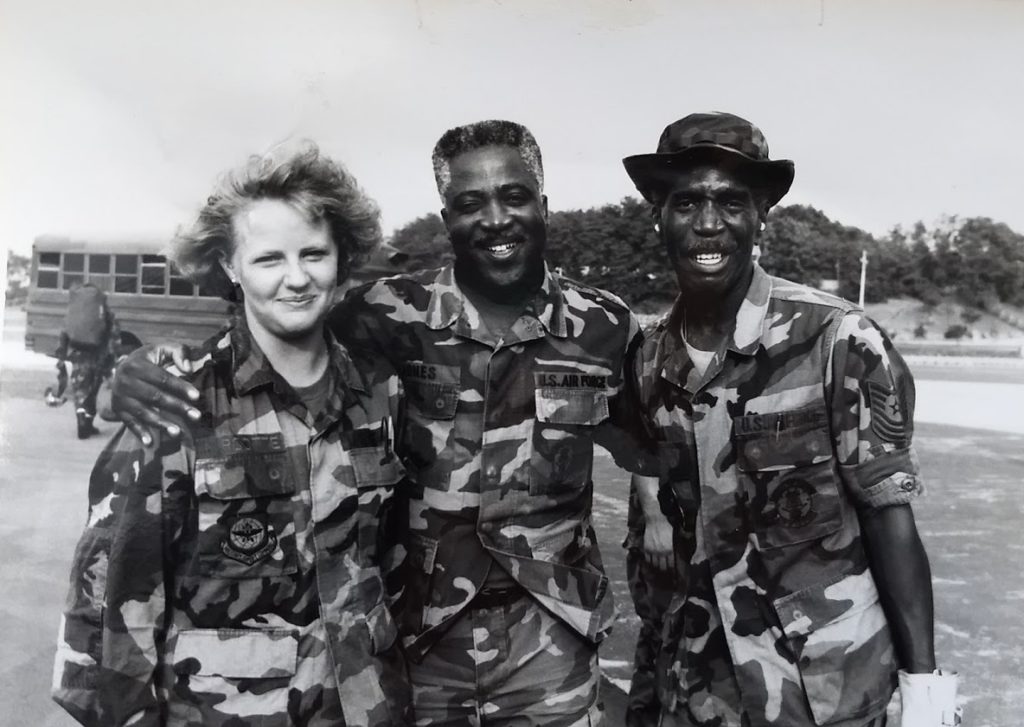 What's one word that describes the organization?
"Energized"
Did you serve or has anyone in your family served?
"I served in the Air Force and went through the medical evaluation board process for injuries to my back incurred in the line of duty. I have had multiple spine surgeries over the past years."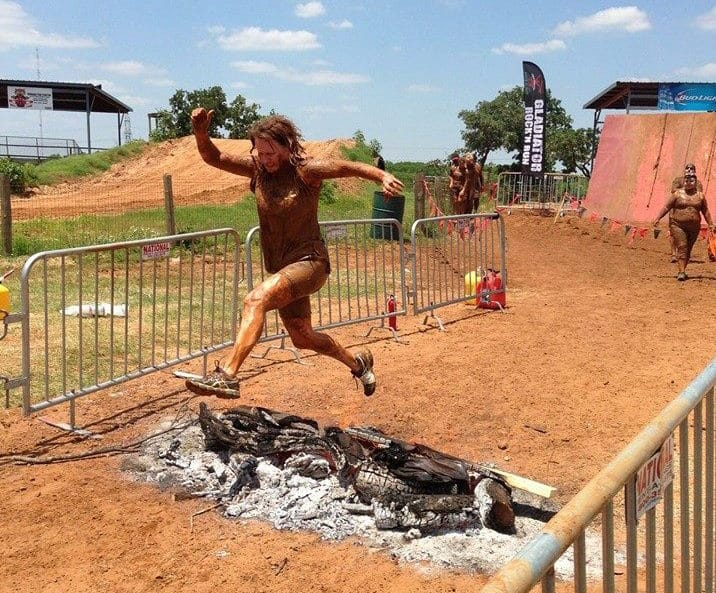 Tell me about one of your favorite moments at Soldiers' Angels:
"One of my favorite moments was running the Gladiator Mud Run with a wounded warrior and his service dog. Both the wounded warrior and his dog completed the obstacle course and made it to the finish line. That day was the beginning of a real shift for this wounded warrior who now is much healthier and thinner. His mental and physical state of mind are much better."
Awards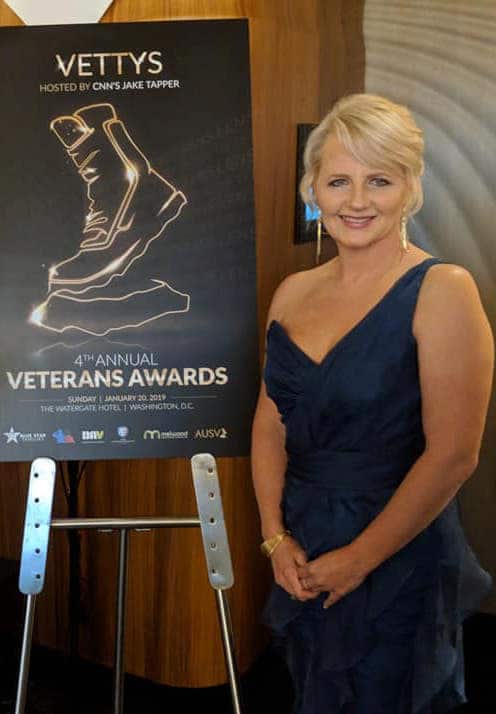 Amy's hard work, passion, and incredible leadership have not gone unnoticed. Here is some of the recognition she has received.
Mother Teresa's Caring Award, alongside the Dali Lama, and inducted into the Caring Hall of Fame
One of Lifetime Television's "Most Remarkable Women", a series celebrating women who have inspired and empowered others to make a difference throughout the world.
San Antonio's 2017 Nonprofit CEO of the Year
2017 Freedom Award as part of the Tribute to Women Business Leaders by the San Antonio Chamber of Commerce
2017 Freedom Award Honoree Video
Thanks to her leadership, Soldiers' Angels is a 4-star ranking with Charity Navigator, one of the most respected charity watchdog organizations for intelligent giving in the U.S. We were also rated as one of the top nonprofits in 2018 by GreatNonprofits, met all 20 accountability and transparency standards with Give.org, and are a GuideStar Platinum Participant.
---